When you are first introduced to a model apartment, you may notice that it looks and feels spacious with room to spare. Everything in the apartment is meticulously placed and just enough for the space it has. It's natural to try your best to take a mental picture of this model apartment so that you have ideas for the apartment you will actually inhabit. Soon after, you'll find that this is a futile attempt that you will have to reinvent in your own way. But don't worry; you don't have to do this alone! If you are looking for small apartment ideas, these 5 basic tricks will help you visually enlarge and decorate your dream small apartment.
Colors Galore
It's amazing what colors can do for your place! Some colors have the power of expanding a space, while other colors can easily create depth and dimension in effortless ways. Creating the illusion of space with bright colors helps to reflect sunlight, which further illuminates your apartment in ways that will always keep you in awe of the place you find refuge in.
Found on Alvhemmakler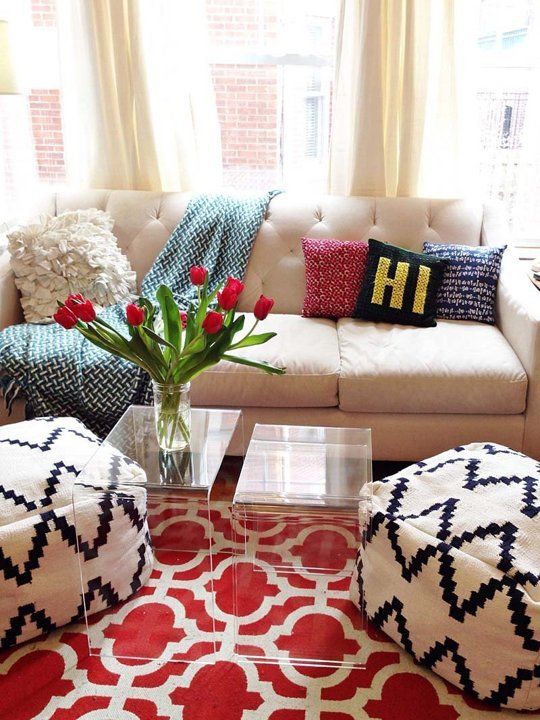 Found on Rae`s Days
Captivating Flooring
The illusion of bigger space also extends to the very floor you walk on. Although you may not pay it any mind as you go about your daily life, the kind of flooring you choose plays an interesting part of assisting with your small apartment design overall. If wooden flooring is a must-have of yours, then it would be clever to lay the materials in a diagonal pattern, which will make your rooms look bigger. Not to mention it will make a fun decorative dance with accented wallpaper. If tiled floors are more your thing, choosing larger tiles will instantly give the impression of bigger rooms, especially for your kitchen area.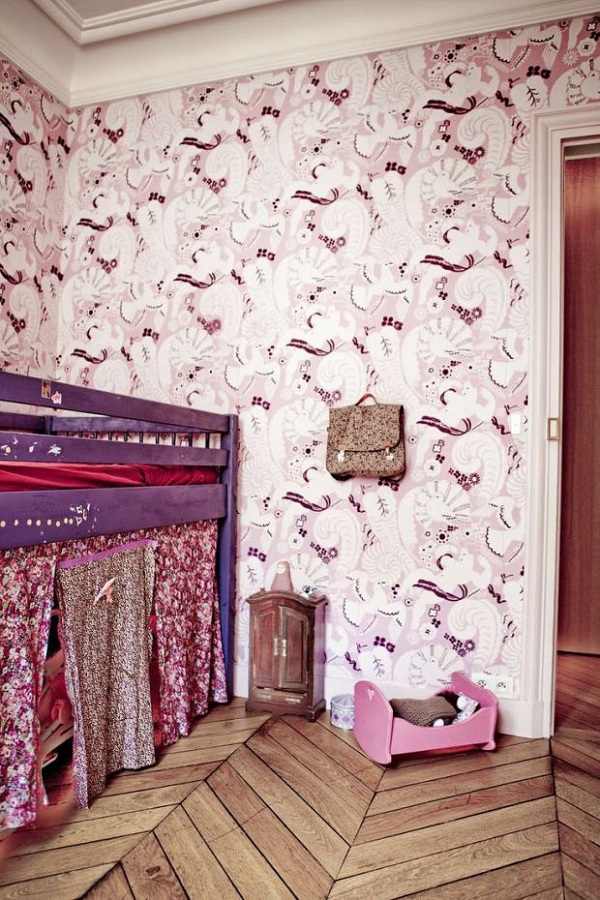 Found on Milk Magazine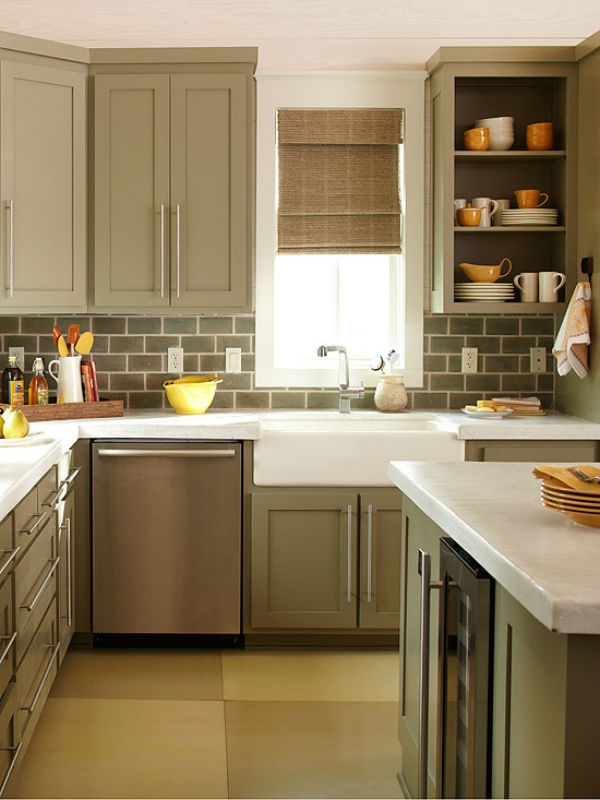 Found on bhg
Sleek Furniture
One of the most important components to enhance your apartment, and perhaps one of the best aspects of small apartment ideas, is to make sure your furniture is not bulky! Picking pieces that are not conducive to your space will not only allow energy to flow freely in your home, but will also be the culprit of many stubbed toes while trying to constantly maneuver around them. It's best to consider contemporary furniture that will easily fit against a wall or fold away when not in use.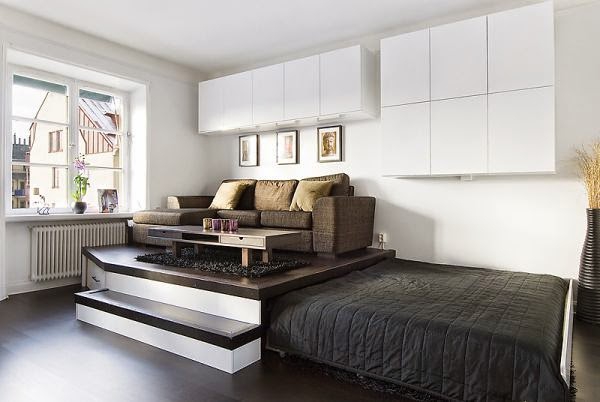 Found on Vision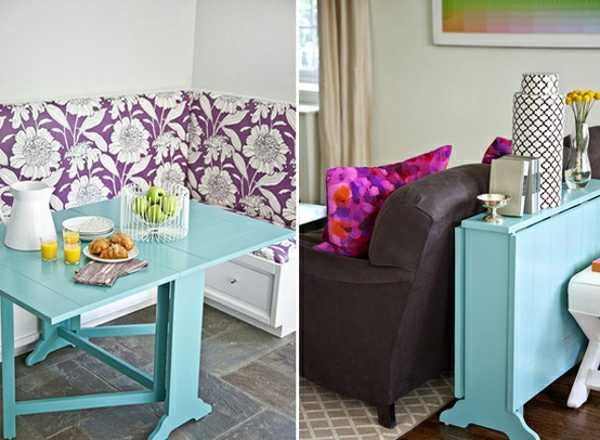 Found on Society Social
Smart Storage Solutions
Along with space-encouraging furniture, you want to also have a storage system that cuts down or eliminates the potential for clutter. You definitely want to include this into your "smart ideas for small spaces" file. The best places to implement this are in a bedroom or bathroom, where most of the clutter will like to chill in most cases. For your bedroom, it's a great idea to elevate your bed while having a discreet storage dresser underneath to keep your tornado of clothes at bay. For the bathroom, creating a mini-storage unit will help keep your hand towels and other necessities from ending up scattered across the counter or floor.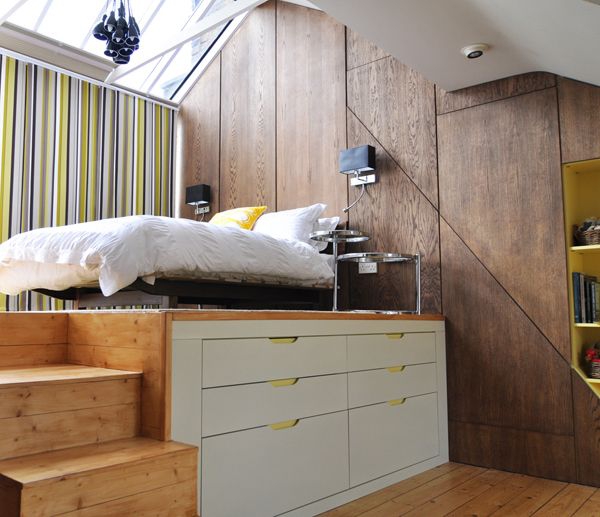 Designed by Kia Designs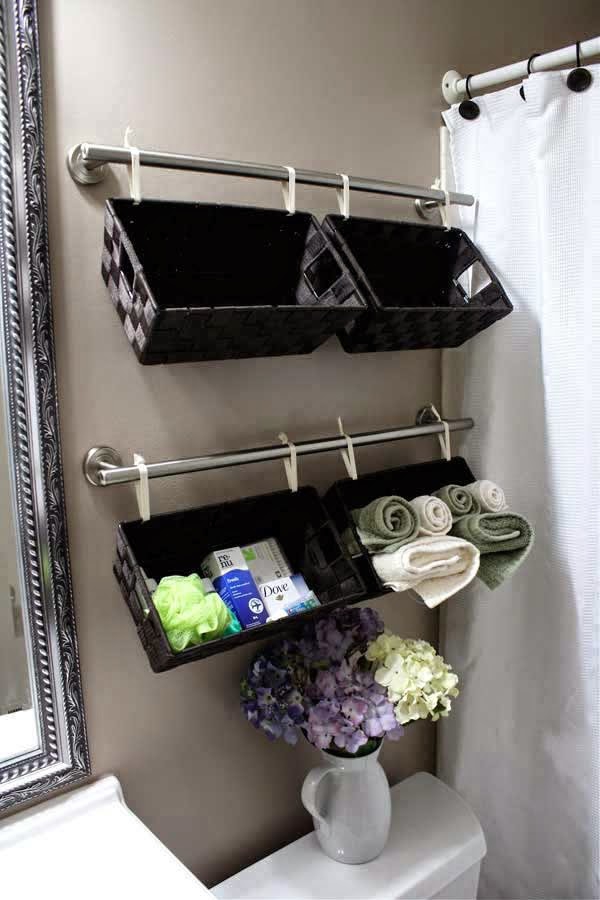 Found on Simplydiy2
Lots of Natural Light
Speaking of natural light, you can never have enough of it in a small apartment! Sometimes to maximize on increasing space, you have to go with simpler means of making it happen. A minimalist style with hints of plant life is the perfect way to not only create a bigger apartment but to also clear the air and enhance color in a natural way.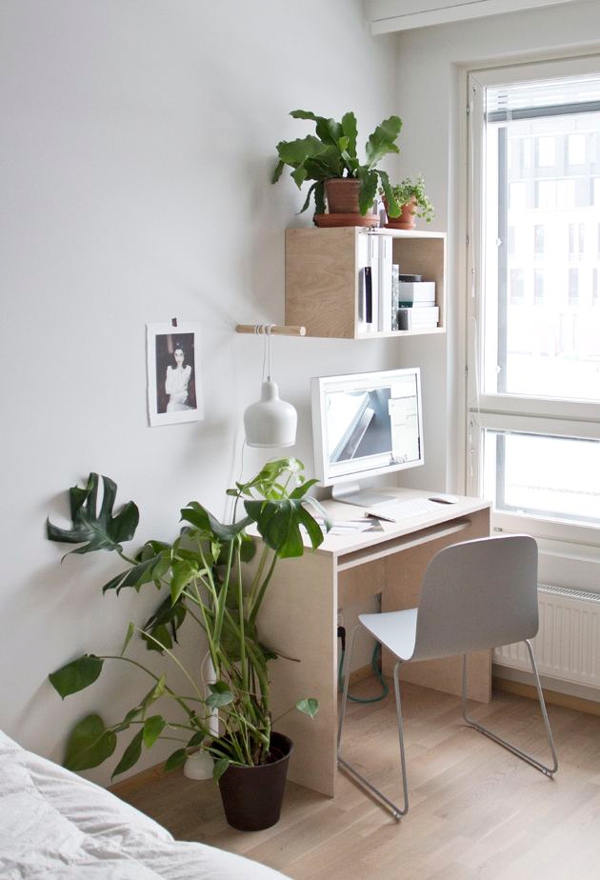 Found on Mundadaa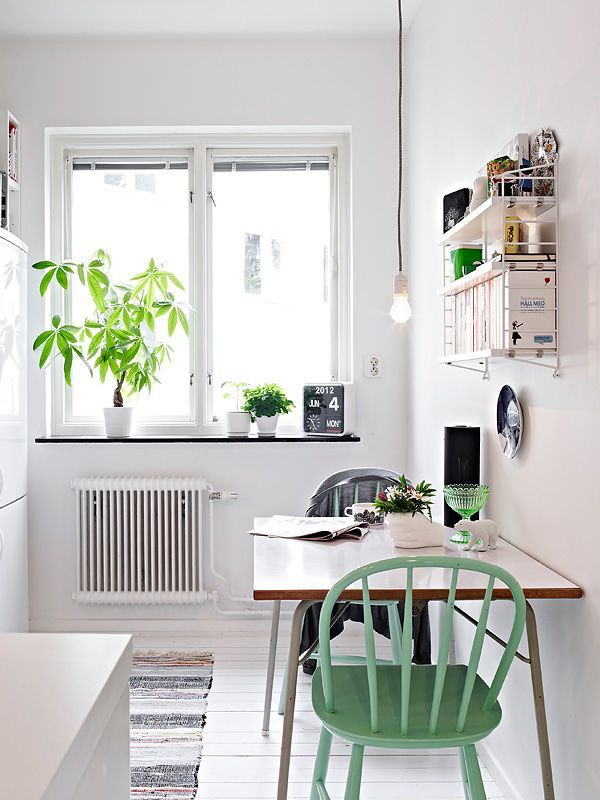 Found on Stadshem
These small apartment ideas are sure to help you create a bigger space in no time!