So you have finally moved out, but your first home is a rather small apartment or even a studio. It may feel a bit overwhelming with how you are going to decorate such a tiny space, but fear not! There are plenty of things you can do to not only make your apartment feel more spacious, but make it look absolutely adorable. Friends and family will come over and be in awe of how well you have decorated your new space!
Below are some tips and tricks you can try out as you go about your decorating and designing.
1. Place a curtain around your bed area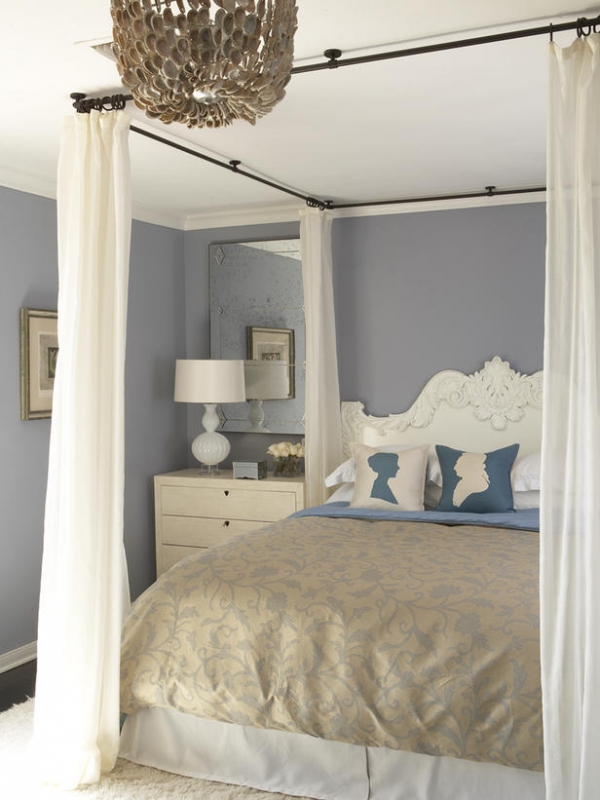 If you are living in a studio apartment this is an excellent idea. Find an elegant looking curtain (or sheet if you have to) and attach it to the ceiling. Make it to where it can either slide back and forth or purchase fasteners that can hold the curtain back during the day. This will create a separate little nook area for when you wish to sleep, separating you from the rest of the apartment.
2. Use a piece of plywood to create a makeshift wall
You can use this for really any space that you may want to set apart from the rest of the apartment, but this is especially a good idea to create a workspace for you. Furthermore, if you place the plywood against your bed, you've now created a little space for just your bed as well! Put a desk up against the plywood and now you have a workstation!
3. Re-purpose an old window
This mostly can be used to create separation between your kitchen and the rest of the apartment. It will look very modern and contemporary, while actually giving you a separate area to enjoy your meals.
3. Double up on storage and table space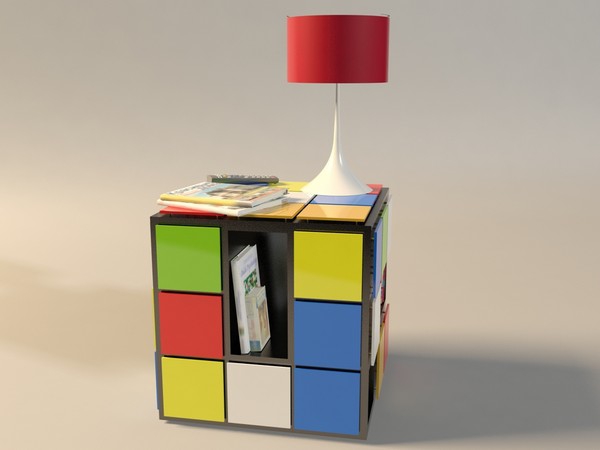 Find pieces of furniture that can function as more than just a coffee table or bedside table. Find pieces that offer storage as well as tabletop space. This will help you stay organized and help with decluttering while giving you space to decorate with. Place flowers, lamps, books, or candles on top of the tables, this will make them still look like normal tables.
4. Do the same with your seating arrangements
You can find bar stools and couches that also offer storage compartments. You can put your throw blankets or sheets (whatever you want!) inside of these. Finding furniture pieces like this are going to help you exponentially if you are offered minimal closet space.
5. Use a ladder as decoration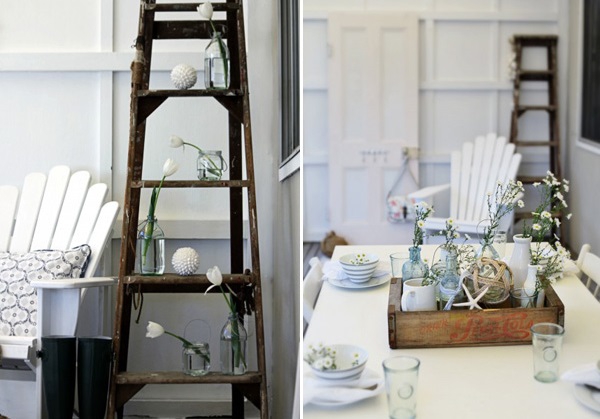 It may sound kind of weird, but when you think about it you have probably seen this done in a lot of home. Take a vintage looking ladder and place it in the dead space behind your door. It is a super easy way to take care of that space, and it is just honestly extremely cute. Guaranteed you will get complimented on it. Not to mention the fact that it can be used as your coat rack!
6. Get a hanging clothing rack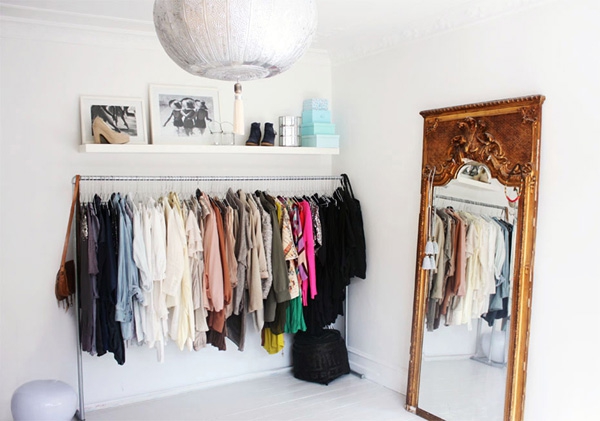 This is a good idea for a number of reasons. For one, it is an excellent way to showcase your best wardrobe pieces; it can look extremely cute when this is done. This also takes advantage of the vertical space offered in your apartment; you're now saving closet space by doing this. You can also stack some of your shoes or books underneath the rack as well. How cozy!
7. Build a kitchen table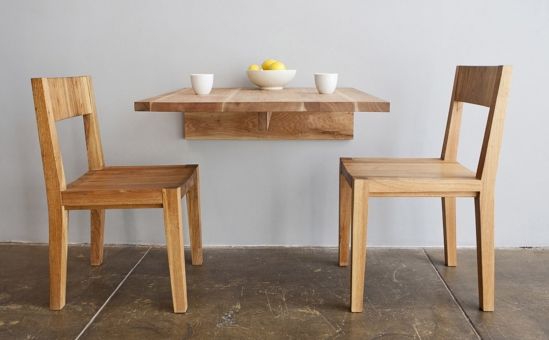 Images found on: Pinterest
If you have a knack for carpentry (or know someone who does), and you do not have a table to put in the kitchen, just take a few pieces of wood and create your own! You don't even have to make all four legs or any legs at all; do the top of the table and attach it to the wall. You now have a table!
There are many other things you can do to decorate a tiny apartment and make it your own adorable space. These are just here to get you started, but you'll pick up more along the way. So get started and enjoy your home!