A Victorian carriage house, built in the late 1800s, in Boston is transformed into a sunny expose of form, style and originality by resident cum designer Melissa Miranda.
Drawing on memories of her childhood home in London, and stirred by a trip to Barcelona, Miranda reinvents her home to bring more life, light and optimism into the space. Enthused by a Mediterranean meets Bohemian vibe, the fresh new interior creates artistically intimate dialogues with nature while renegotiating its stance on boundaries and tone. The result is a gloriously upbeat home that flirts with the unpredictable and strikes its very own balance and individuality.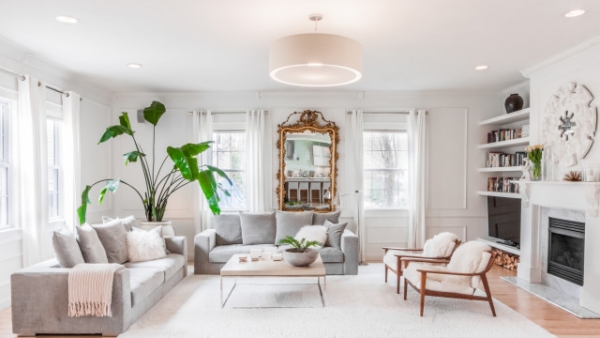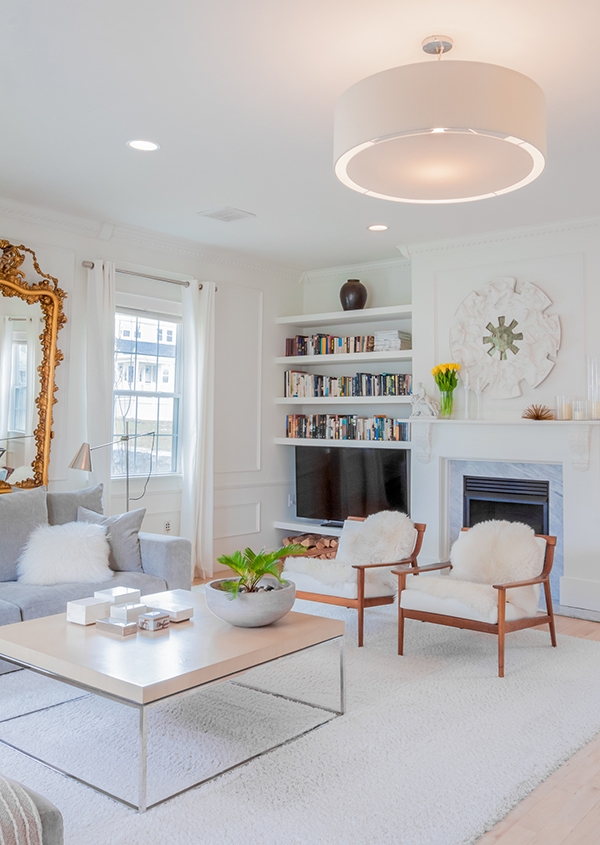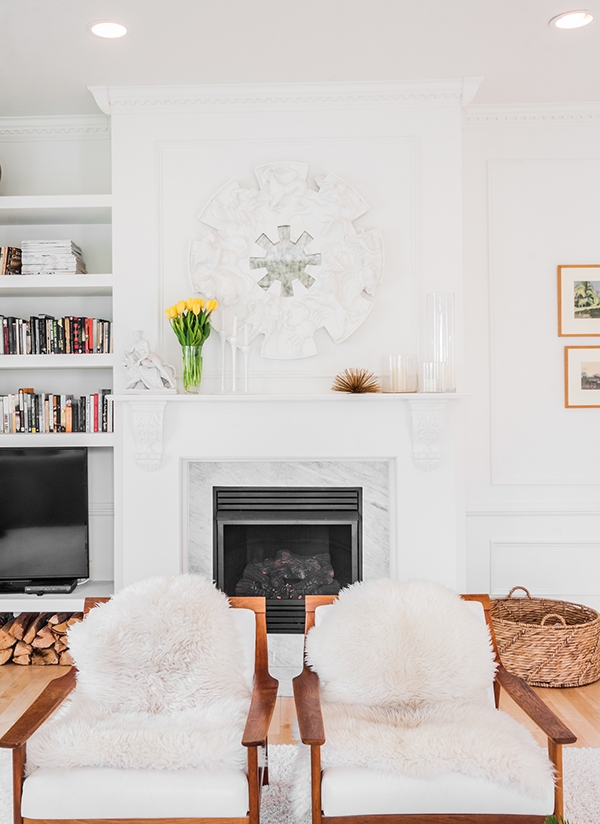 The joys of a conservatory punctuate the entire length and breadth of this 2400 square feet 2 bedroom house, with plants being used to animate and heal every corner and space.
Introduced at different heights and in different ways into the interiors of the home, the diverse collection of plants bring a new aesthetic to this fresh new interior, which dwells in the beauty and intricacy of the organic.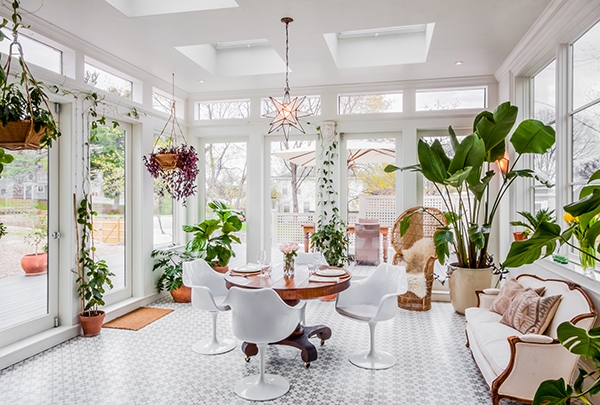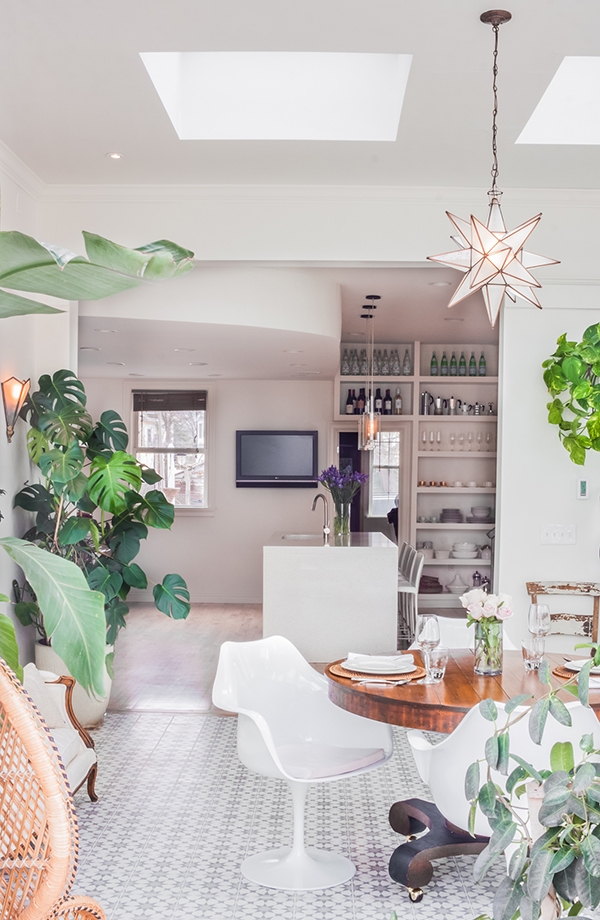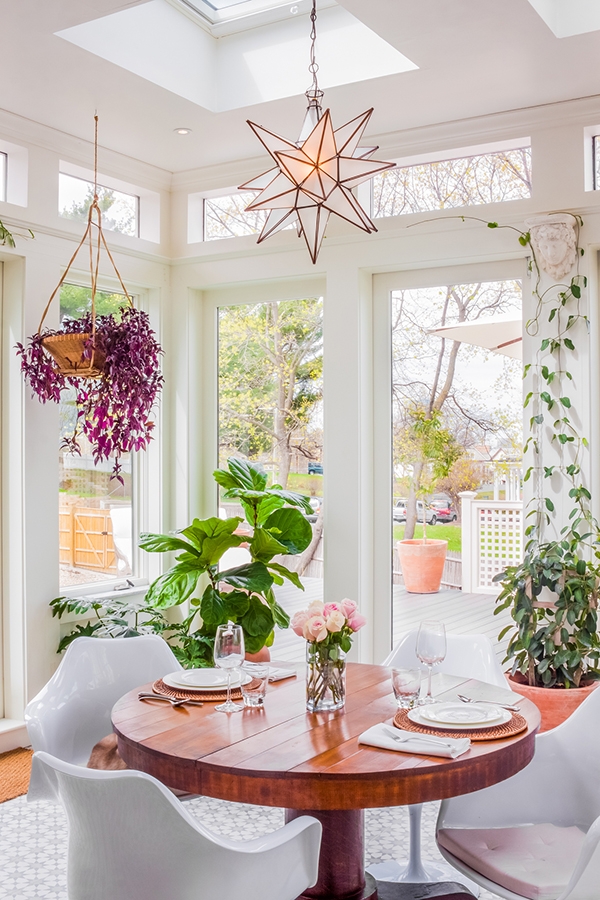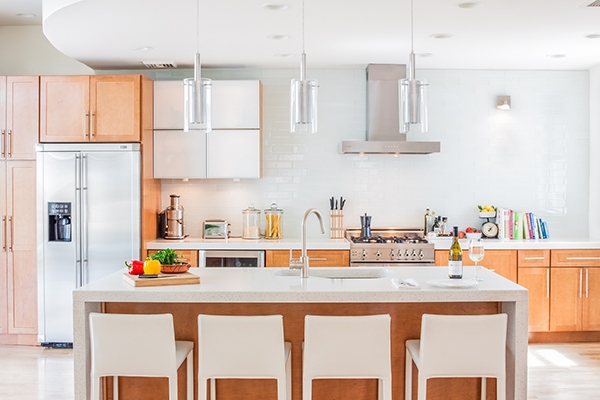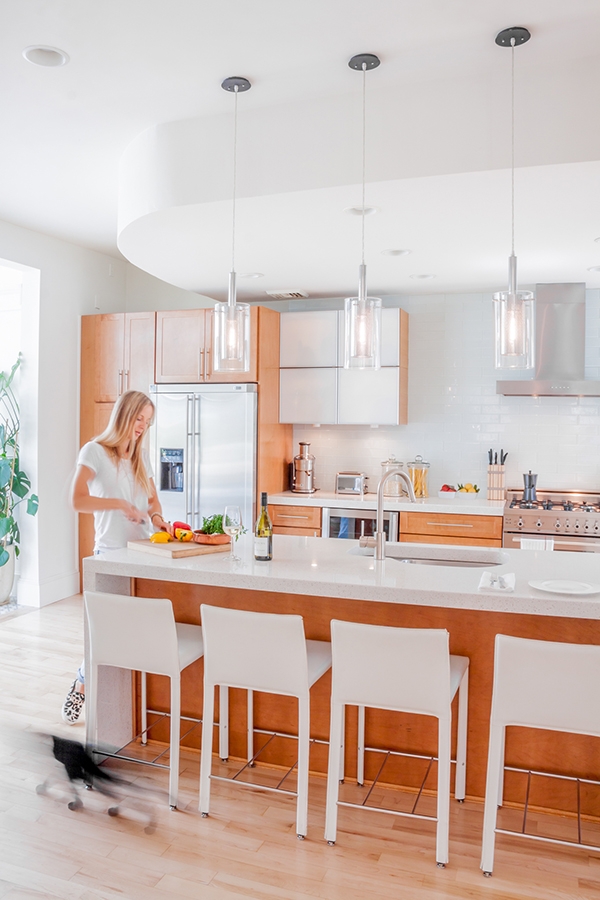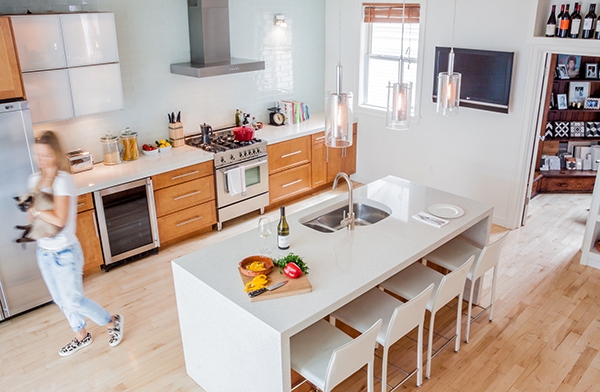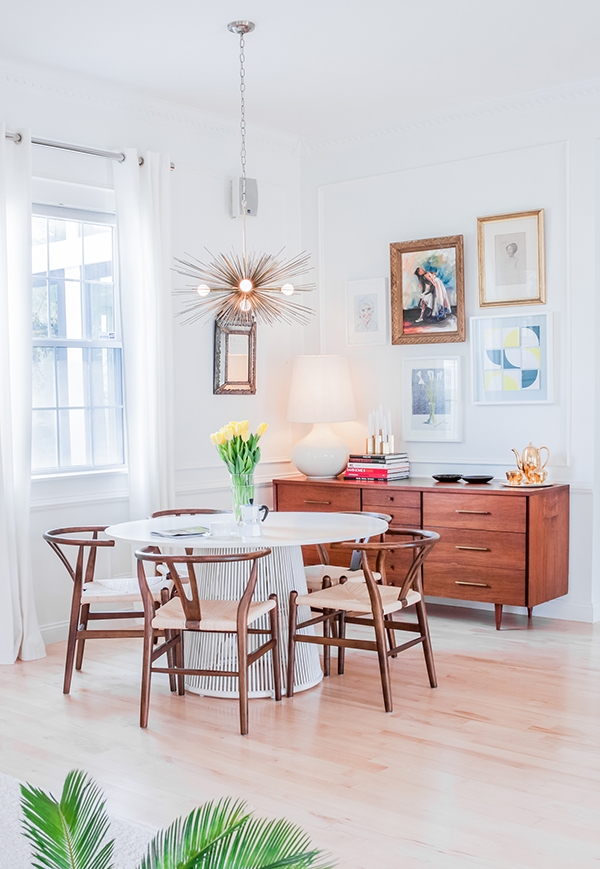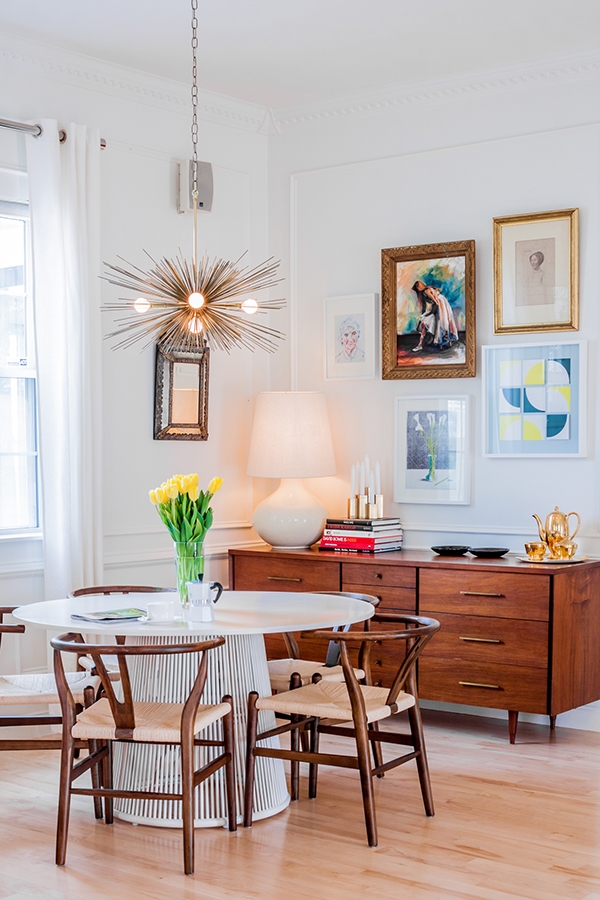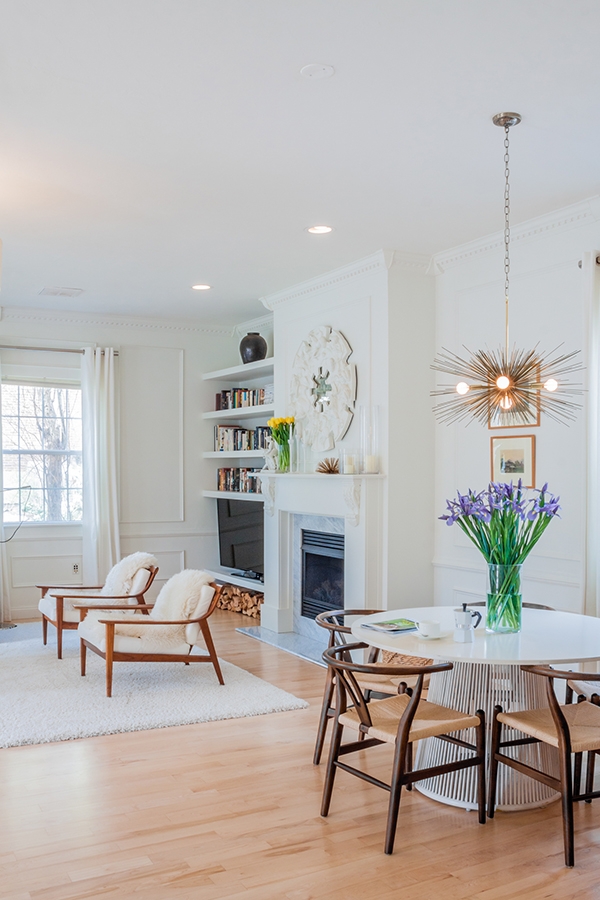 The canvas and palette are simplified to best present and highlight this aesthetic, with the entire house being washed in a coat of easy white. Elaborate and extensive glazing brings an abundance of natural light to perfectly complement this intent.
Further, tottering on the minimalist at times, indulging in rich details at others, the interiors bring together a rich array of patterns, collectibles and silhouettes to add flavor, character and history to the home.