Through the lightest of strokes, the designers of this beautiful small apartment draw out a smart and well laid out living quarters for a young family in the Ukrainian city of Lviv.
Measuring no more than a modest 40 square meters in area, the apartment combines sound design strategies, an eye for detail and a flair for the contemporary to arrive at a distinct spatial signature.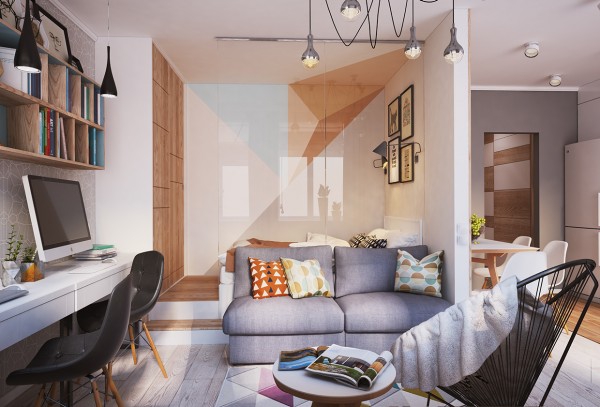 The apartment, barring the bathroom, is laid out in a single fluid choreography of space and function, combining the living, dining, kitchen and bedroom into a consolidated living core. Instead of constricting the design with a multitude of walls, the designers use the simplest of surfaces to create grander effects.
The various functions, for instance, wrap around a partition wall that tucks the different functions around itself into a visually contained sequence. This affords a greater degree of composure, privacy and identity to each of the activities and their place in the overall scheme.
The bedroom too employs a subtle demarcation to set itself apart in this beautiful small apartment, sitting a few steps higher than the rest.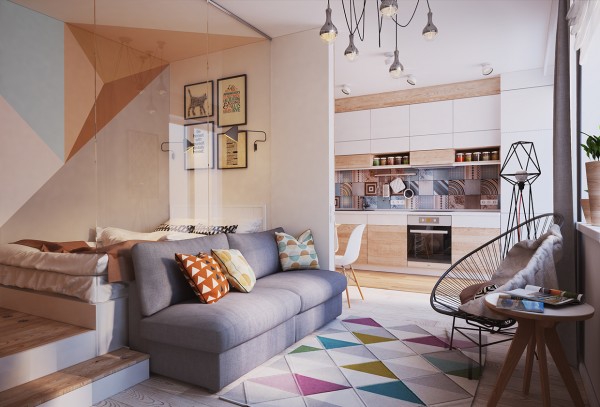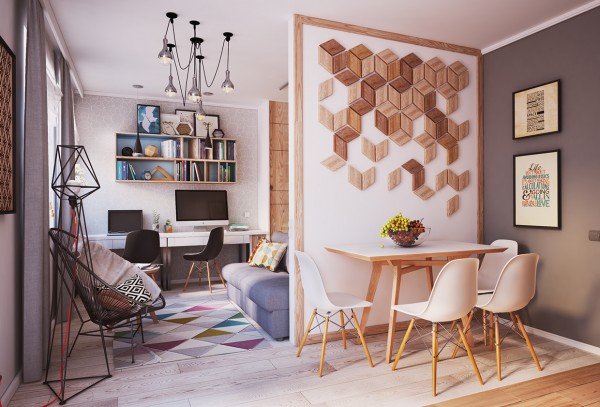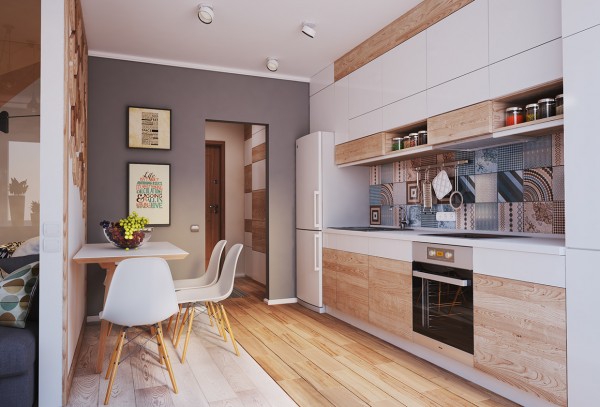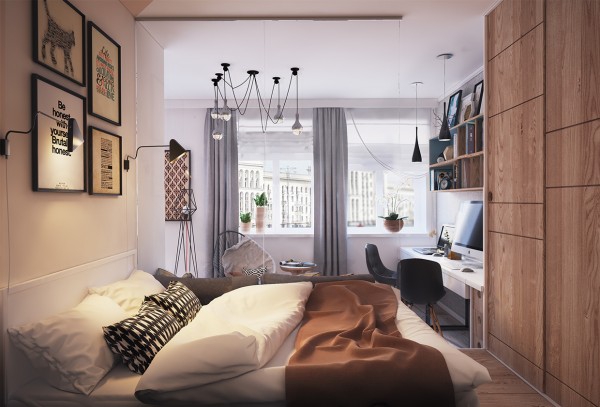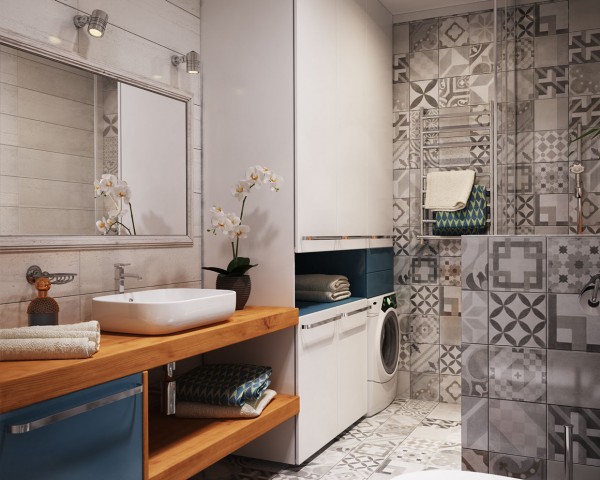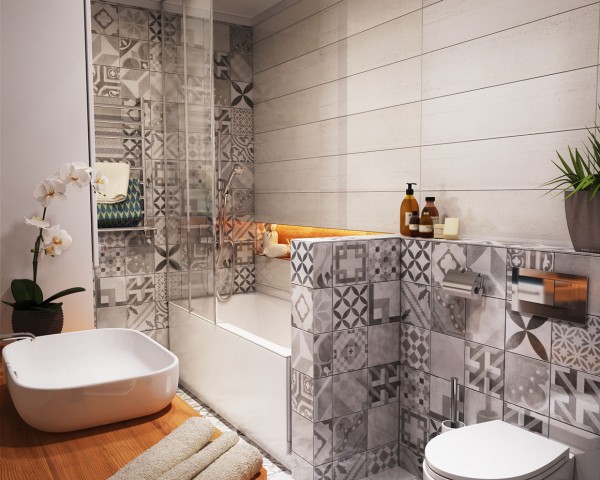 Images found on: Behance
Within this small apartment design, the interiors are laid out in comfy yet carefully restrained proportions, using color to add weight to it. Geometric patterns are used to visually break free of the existing dimensions, introducing an optical play that moves between rigid definitions and soft illusions.