Black is a great color to go with your home decorating ideas. It is the color of mystery, envy, and drama. It can be sultry or sophisticated, classic or contemporary. Black is a great color for adding contrast against another- especially white. It is a great neutral that creates a different feel for each color it's paired with. Pink and black makes us think of a shop in Paris, white and black feels crisp and sophisticated. This color can also create a feeling of opulence, especially when paired with metallic colors such as gold and silver.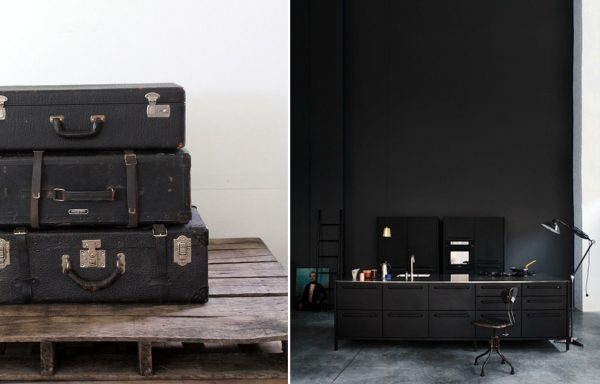 If your home decorating ideas include the black color, make sure you chose the right shade. Some black paints have a lot of blue in them, so take a few paint samples home with you and see how it looks in the lighting of your home. It can look completely different than what you thought it looked like at the paint store. See how the light plays on it at different times of day. Depending on the amount of drama you are going for you can paint your home room black or just go with one accent wall for now.
No matter what your style or look you are going for black can work in your home.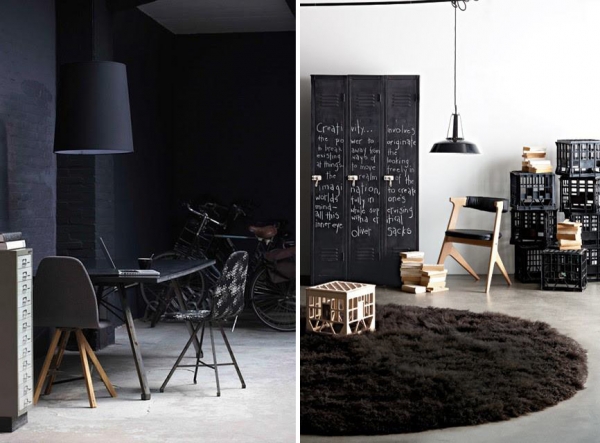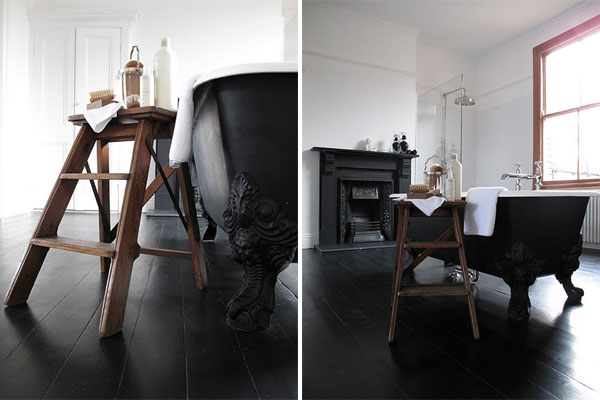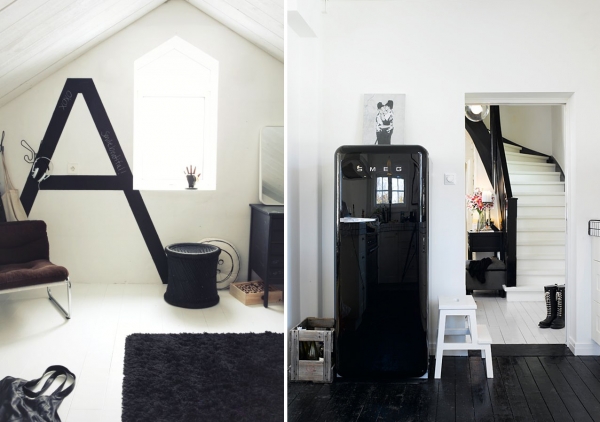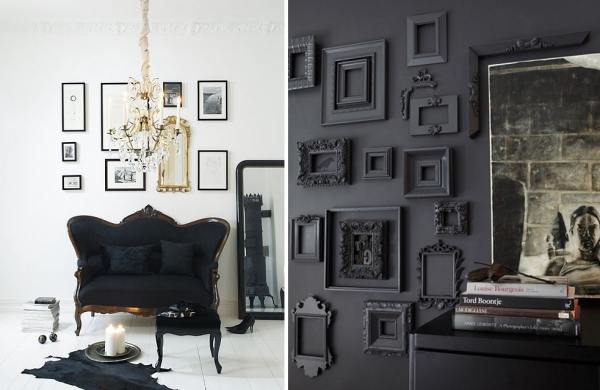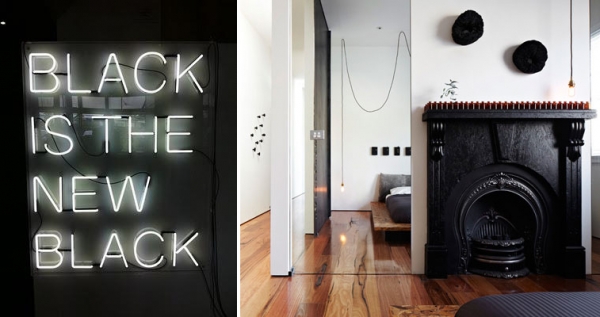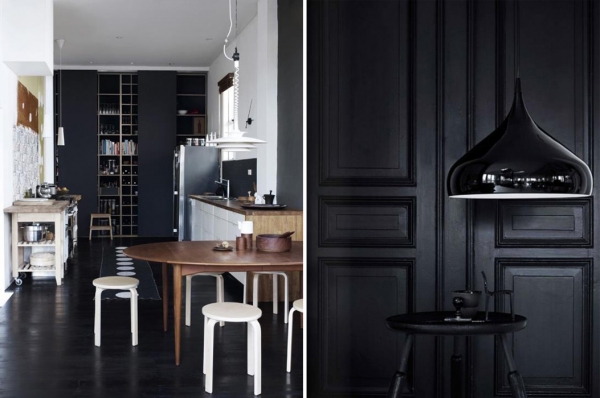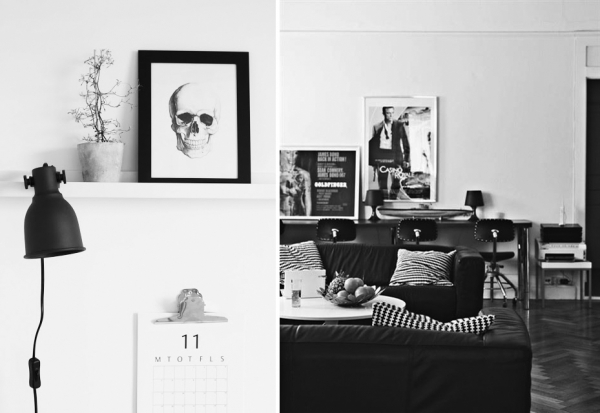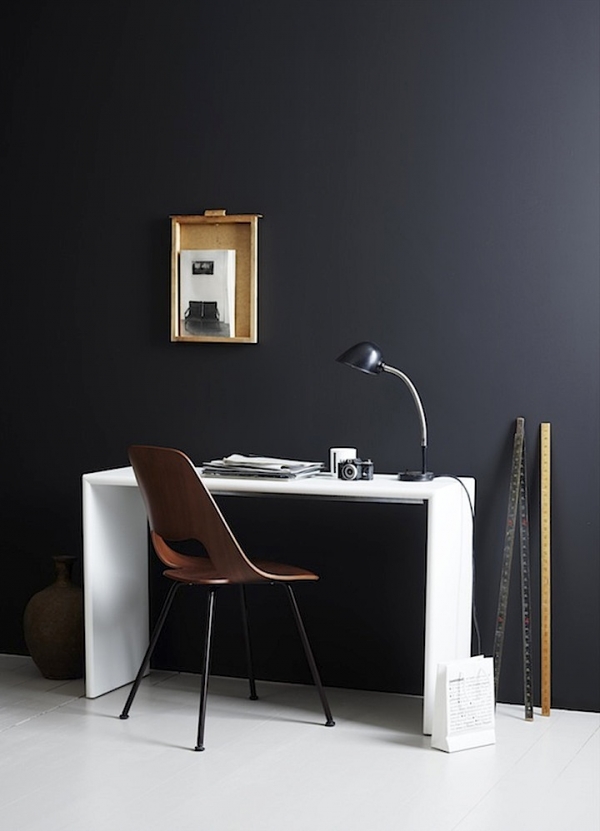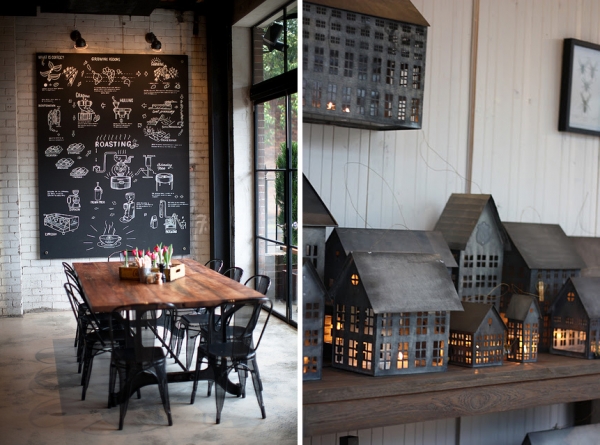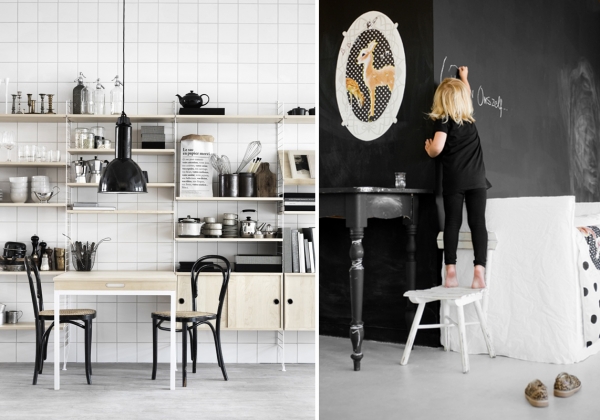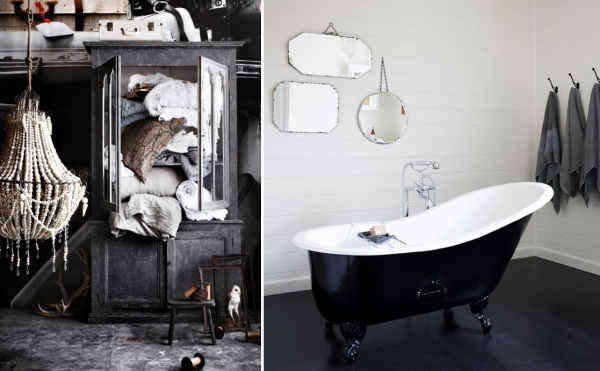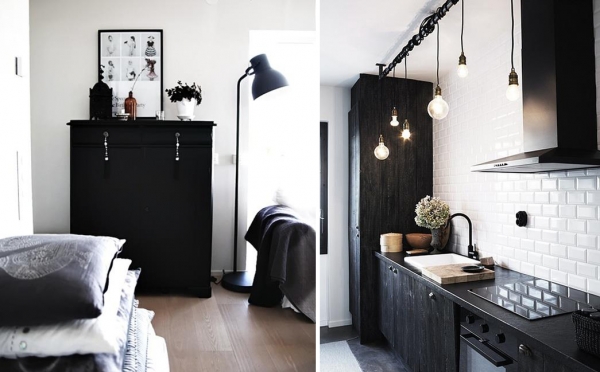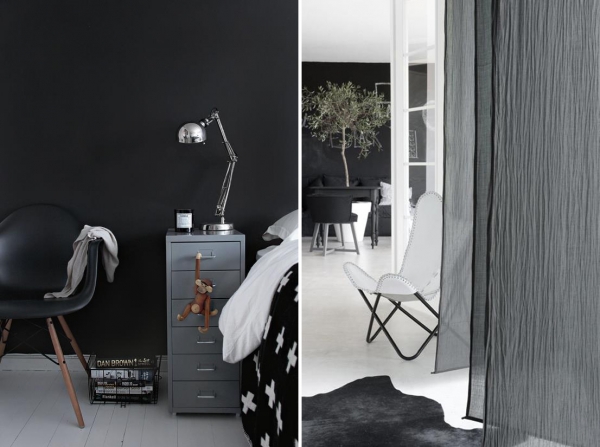 Images found here
So will you be going over to the dark side?