Dark, gloomy and mysterious, the interiors of this private loft residence in Los Angeles, California seduce you into their silent commentaries on space, time and aesthetics. A celebration of all things Gothic, this design by BAM Design Lab unnerves you only to impress you and draw you in. Delicately balancing a rough industrial vibe with a delicious intricacy of line and detail, the luxury black interiors of this home move away from sunny optimism to anchor in the deeper, richer emotions that punctuate our life.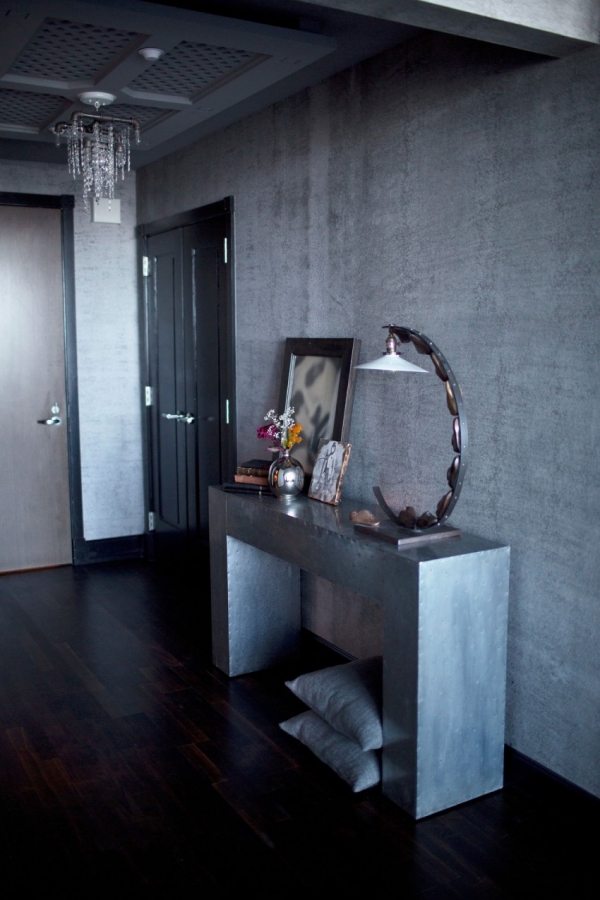 Steel and concrete surfaces and wall finishes bring a hefty dose of grunge that sets stage to the bare realities that inspire this design. Floating in a sea of black and greys, these surfaces turn to texture and finish to animate the space, and attribute plenty of character to it. It is this play of texture that the feminine tones of the design anchor in, expanding and extending to the elements, furnishings and accessories that adorn this amazing interior design. Leathers, acrylic glass and a host of carefully selected details, fittings and forms create a curated experience that is unlike any other.
From the luxury black interiors to the dim lighting, this design pays homage to the depth and flair of the Gothic mind.