Unless you have built your home to your own design or extended to add a new bathroom – you may not have had a choice in the actual size of one of the most important rooms in your home. A small bathroom can present a challenge when furnishing and decorating, many people admit that they wish their bathroom was more spacious.
If your bathroom is a little on the cozy side there are certain design tricks you can use to help make the most of the space you have and make your bathroom appear larger than it really is.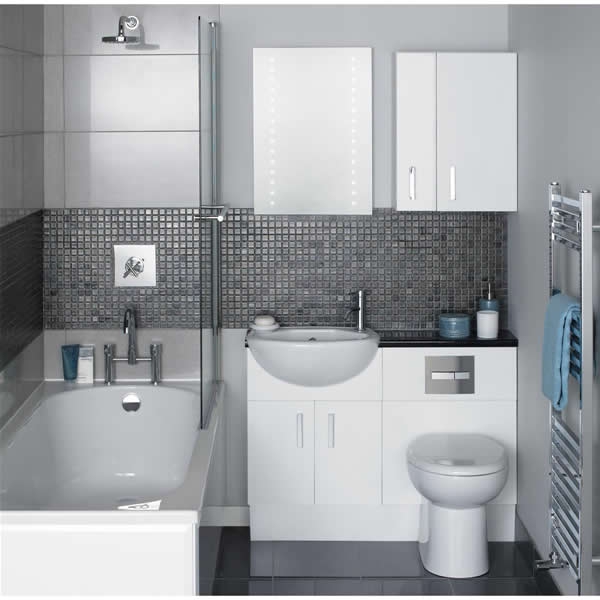 1. Careful planning
With the use of careful and clever planning you can learn how to maximize the space of any room. This is a key aspect when you have limited space or a small room. There are programs available on the internet to download that will allow you to draw to scale your bathroom, work out where best to place everything you need and also help to create the illusion of a more spacious room. One of the most widely available programs is Google SketchUp – the basic version is free to download and has multiple uses from 3D designs of a room to planning on how your bathroom space is best utilized. Alternatively you can use other bathroom planners that will let you use actual furniture you can buy. This way you can get a great feel for the way a room will turn out before making any costly design mistakes or purchases.
2. Choose colors wisely
When choosing a color scheme for a small bathroom pale or soft colors are often the best choice as they tend to create an illusion of space without taking too much time or effort.
Pastel and neutral colors can be livened up by the accessories, while cool colors such as green or blue can make you feel calm and serene.
Bright, vivid colors can often make a room feel crowded, as do multiple patterns in a small space so decorating should take much thought when you begin to remodel your small bathroom. White is a good choice for bathroom fittings as this will look good with any color scheme you choose, white is also timeless, classic and found in every bathroom store.
3. Clever lighting to maximize space
A small bathroom can be made to look larger with clever lighting. Large windows bring natural light but the addition of wall sconce's or recessed lighting can alter the mood of your bathroom greatly. The benefits of recessed lighting are that they can be angled to light up dark corners, or used above work surfaces giving you light exactly where you need it and helping to make your bathroom appear larger. Used above or next to a mirror both recessed and wall lights are especially effective as the light is reflected around the room.
Choosing a large mirror can be a great decision for smaller bathrooms.
4. Clear clutter
Clearing any clutter from your bathroom can make it appear larger than it is, and that can include opting for slightly smaller fittings such as a pedestal sink,  space saving bath tub or a compact toilet. Adding a storage unit to keep towels and other bathroom items in can help to make the most of the space available by keeping the walls and surfaces clear of clutter. The same goes for walls and floors, less clutter and a pale or neutral color will help your room feel and look larger, as well as having a positive effect on your mood.
5. Get inspired by our selection of small bathroom designs!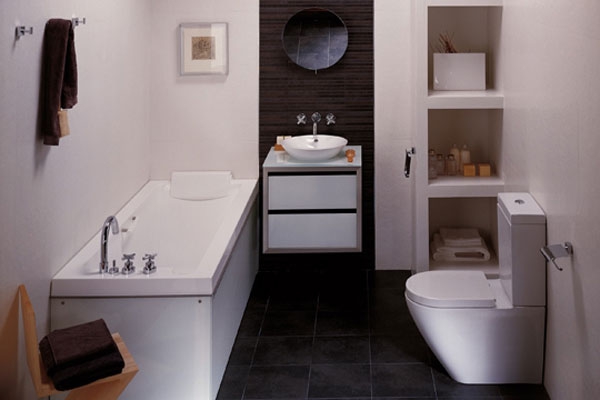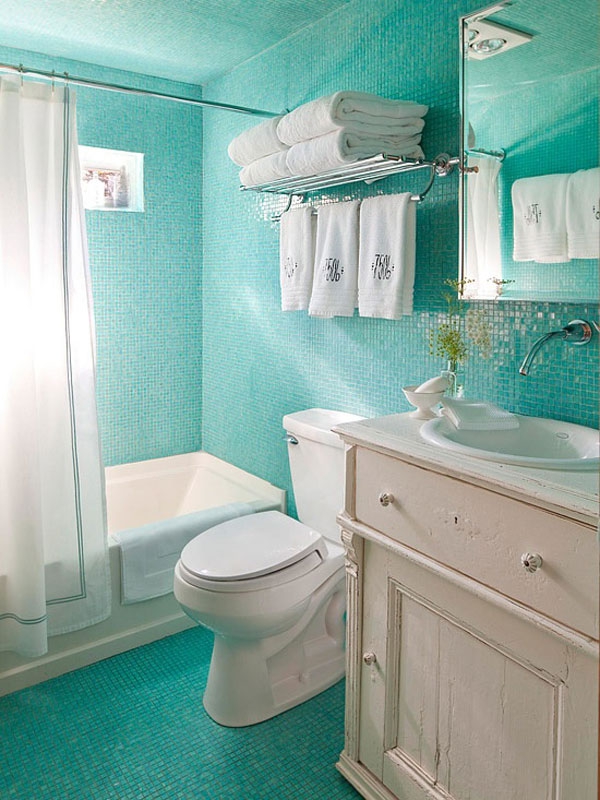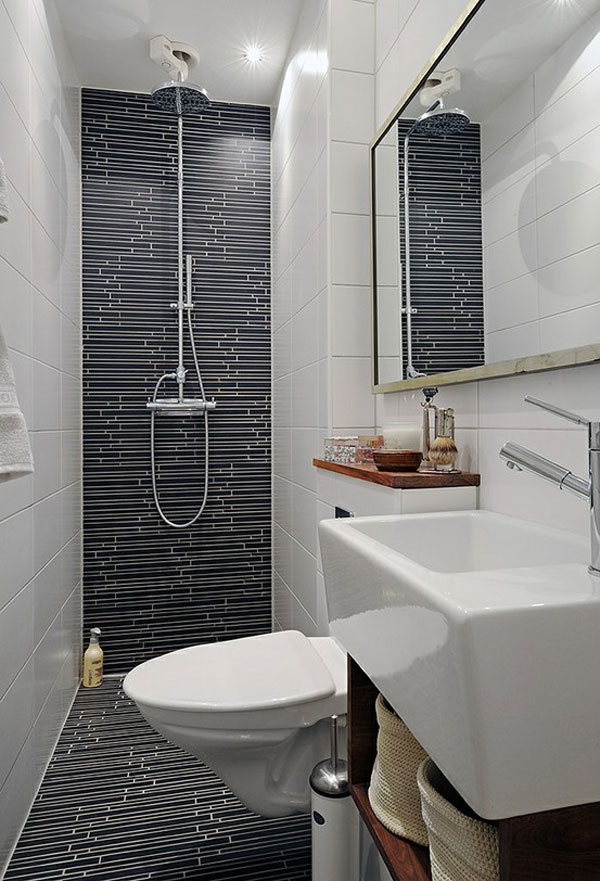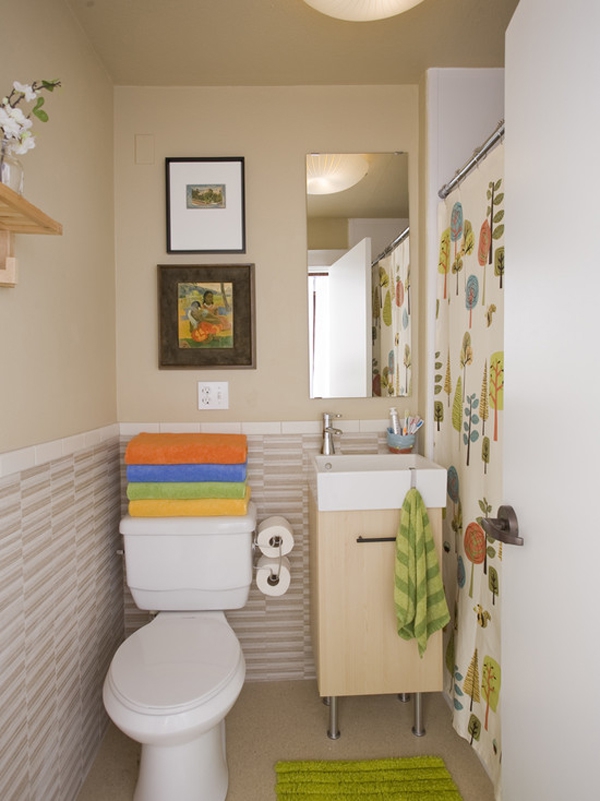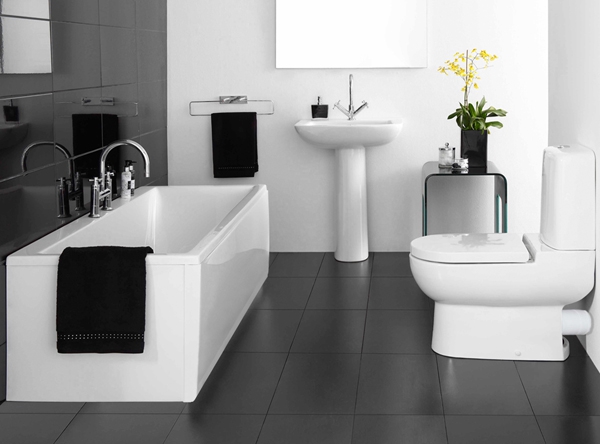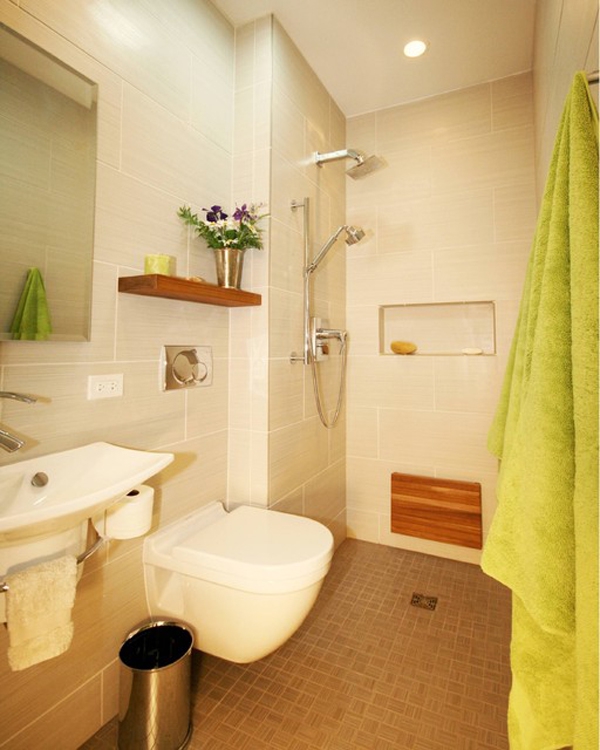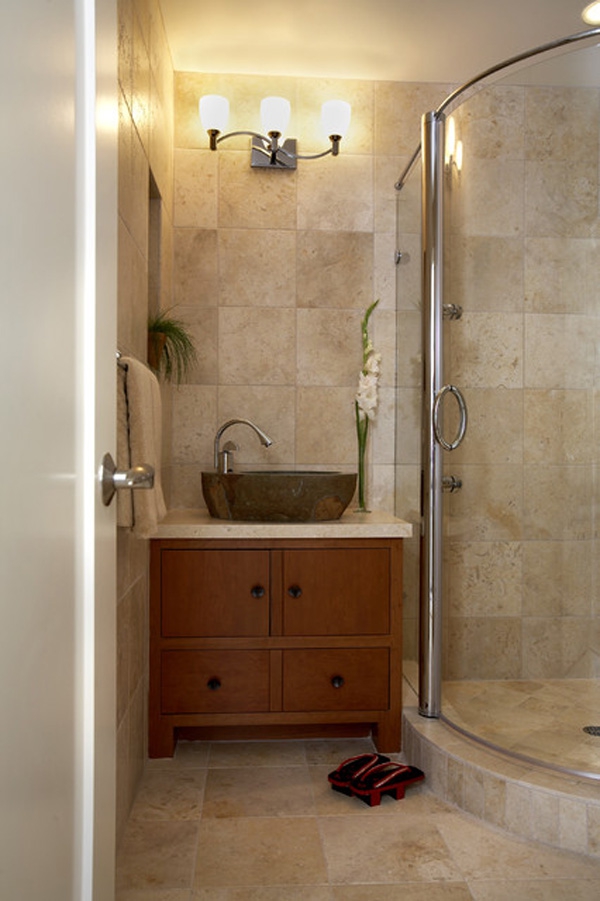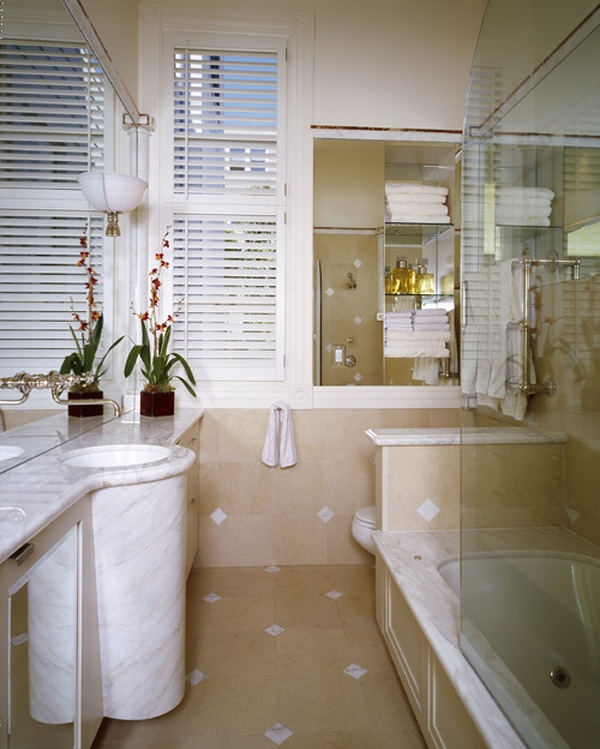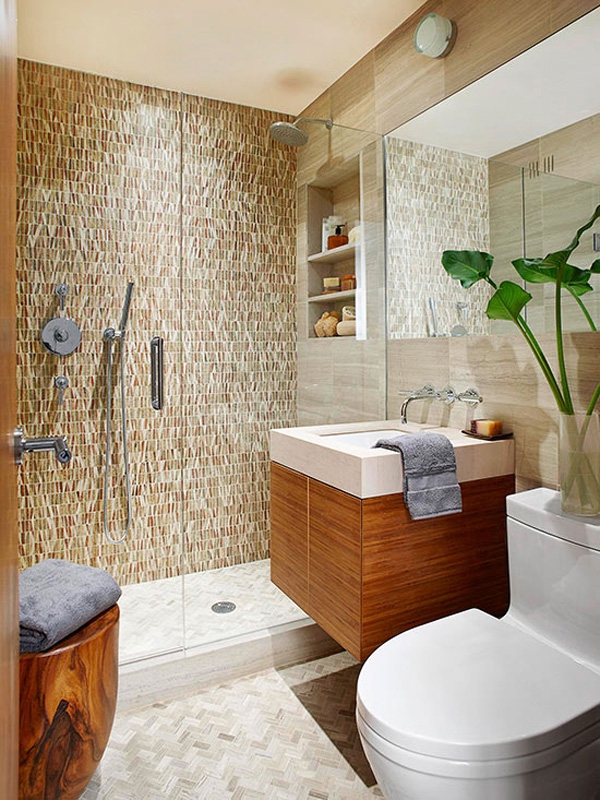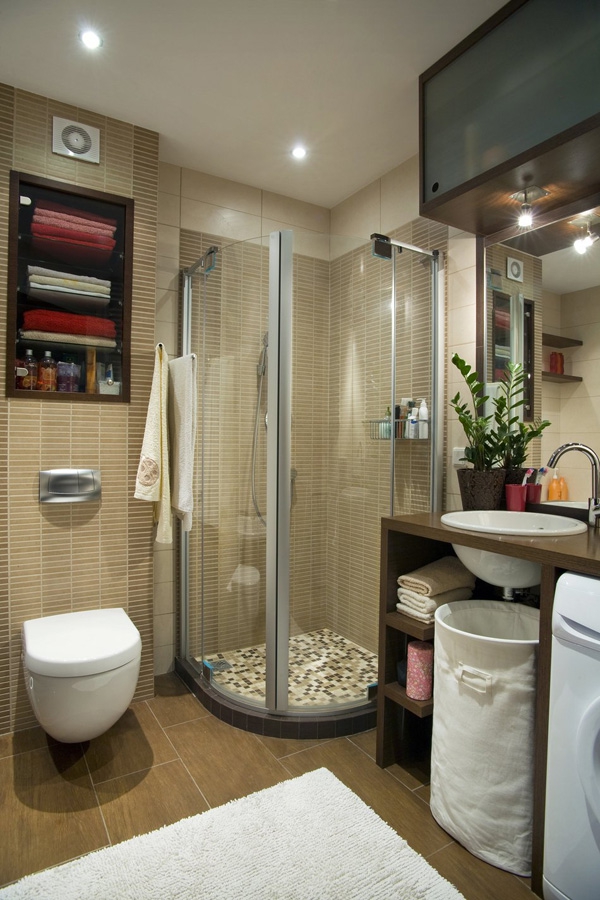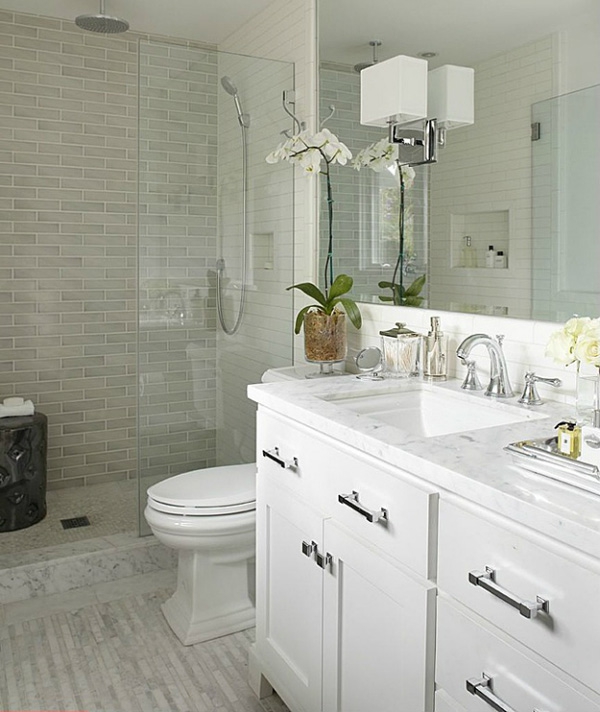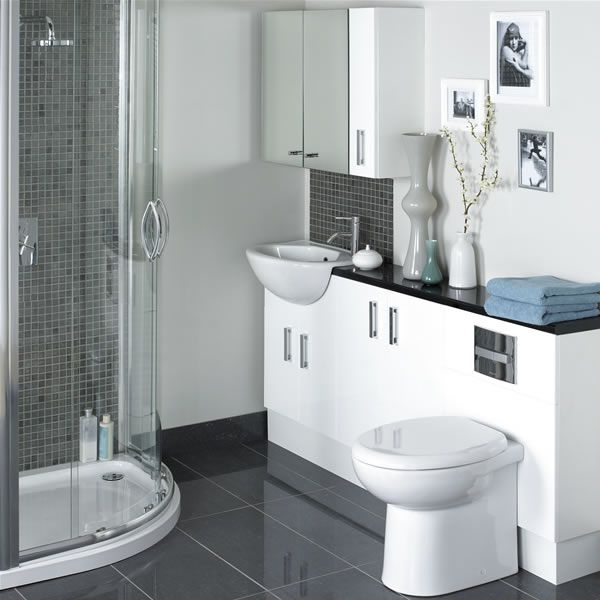 Images found on Cuded