We're really not that big on completely neutral designs, we lean towards the lots of color side. But this neutral color scheme, is executed so perfectly, we couldn't pass it up. It's by Benjamin Dhong Interior Design, and it is so pretty!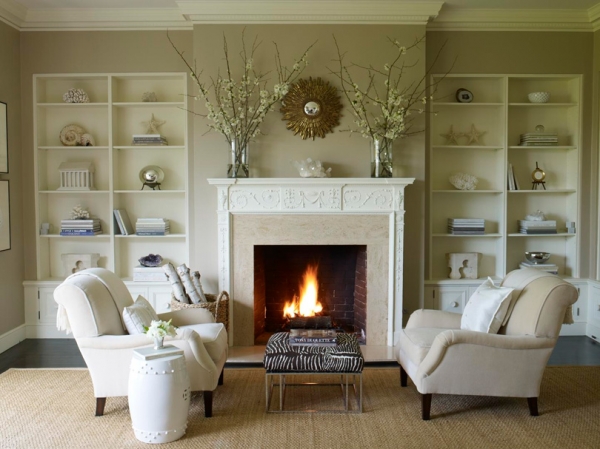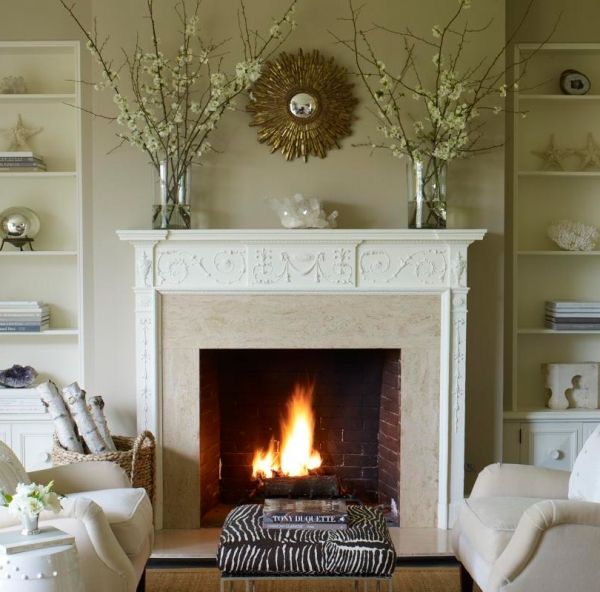 Talk about a serene and peaceful home. Fantastic shelving provides wonderful space for décor and books, and the detailing on the fireplace is fabulous, with its perfect beige and white combination. We love the simple but beautiful firewood storage. The black and white zebra print stool anchors this light and airy design, and the plush furniture begs you to crawl in it with a blanket and a book.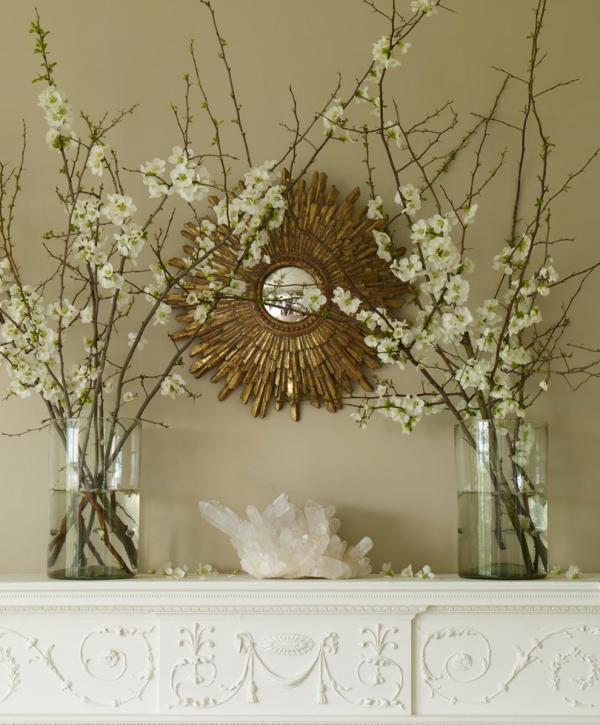 The gold wall décor adds a bit of glamour, and the cherry blossoms are lovely. Simple, but effective.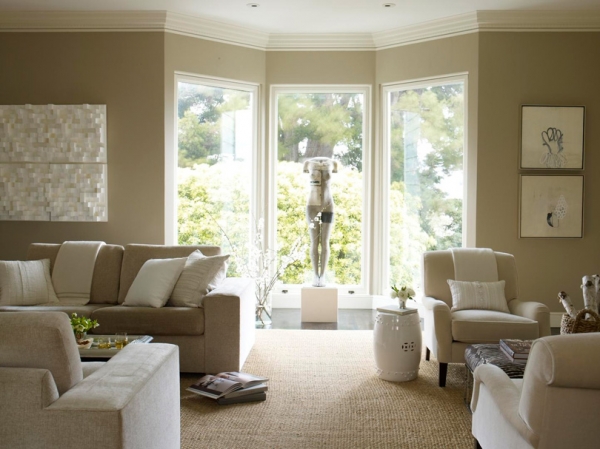 We love the texture of the rug, it adds an earthy feel. Large windows allow for natural light, and the textured artwork adds interest to this neutral color scheme. The cherry blossoms continue, bringing a cohesiveness to the design, and the mannequin is fabulous, bringing a little pizazz to the space.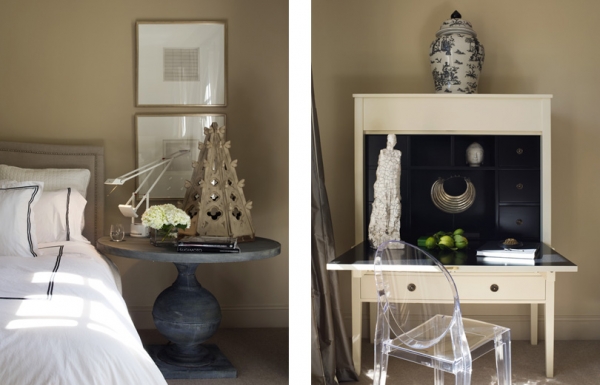 Love the black table and the marvelous decorations.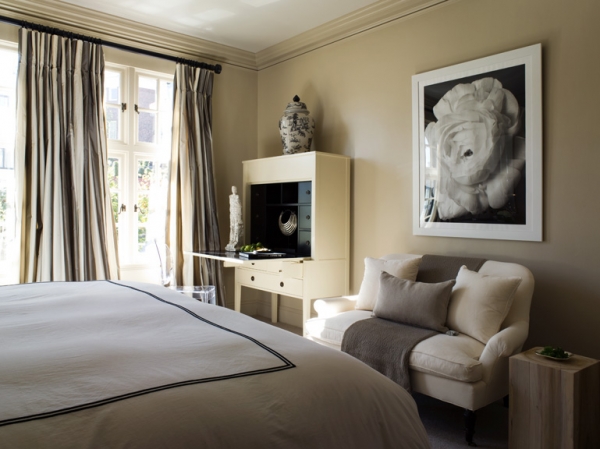 Beautiful curtains, large windows, and the laid back color palette, make this space warm and inviting.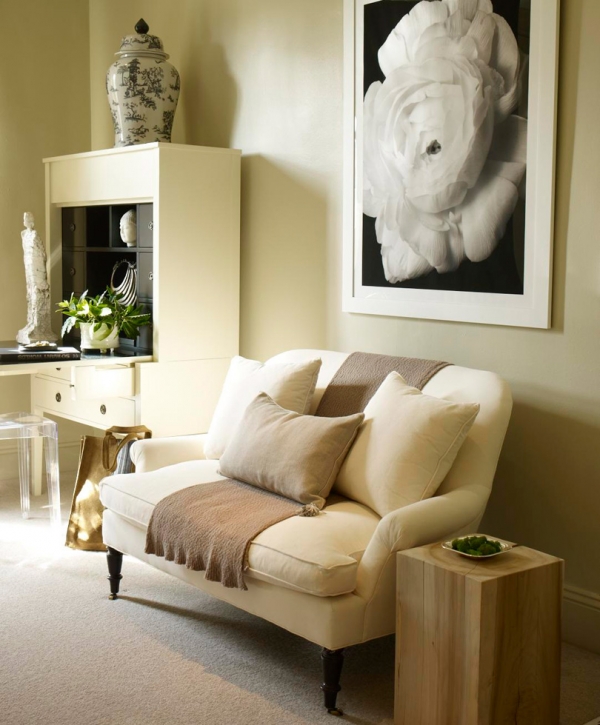 The armoire and the seating area are delightful. The use of black and white in this neutral color scheme is magnificent, bringing a little variety and a striking contrast to this gorgeous home. The wooden side table continues the earthy feel that we love so much.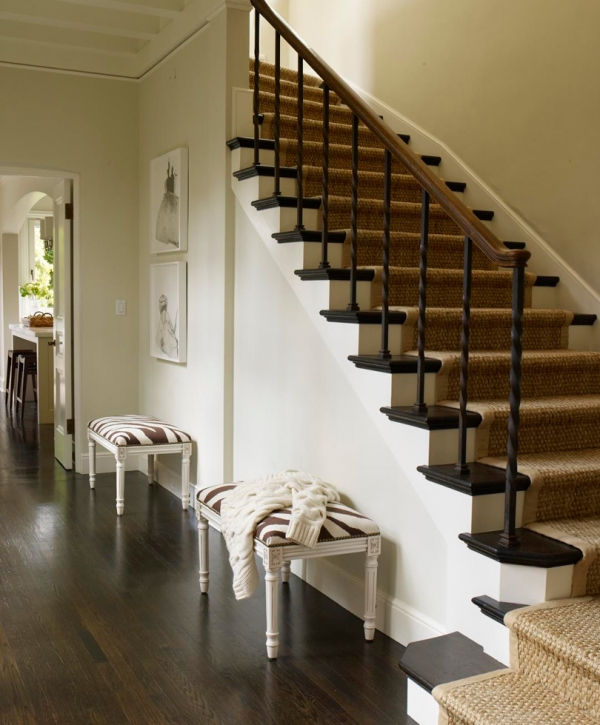 Photos: José Picayo photography
The entry way is superb in this home. The dark hardwoods, the neutral color scheme, and the animal print stools are just perfect.
Some texture, and a little bit of black and white, make this completely neutral home exciting and interesting, without taking away the warmth and the welcoming atmosphere: simply amazing.