An artistic home that's bright and creatively decorated, where do we sign up? Located in Denmark and owned by an architect, this home has bright white walls, light hardwoods, and lots of storage.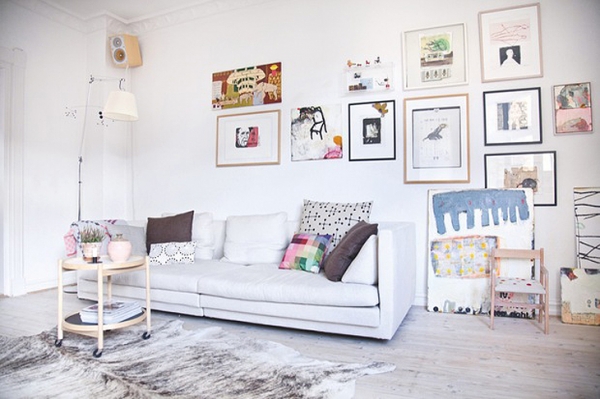 The living room in this artistic apartment is simple and gorgeous. A light colored sofa with different colored pillows, a circular wooden table, and an animal skin rug, make up the space. Multiple pieces of art adorn the walls. Near the animal skin rug, a low black and white chair, beautiful paintings, and fantastic floor pillows, occupy the space, creating an adorable seating area.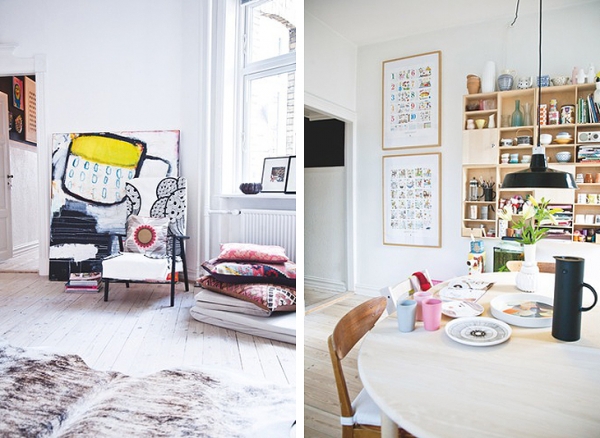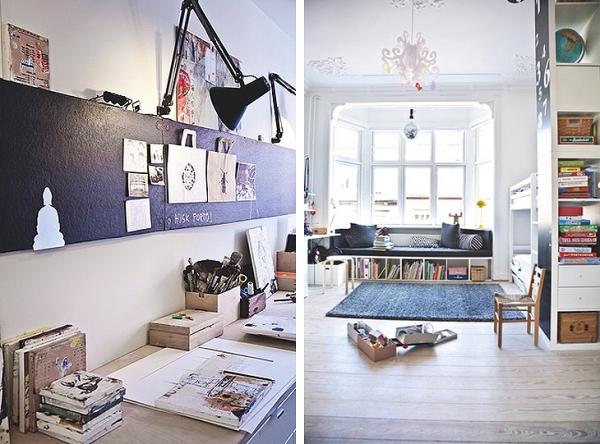 The artwork in this home is absolutely phenomenal. Abstract paintings, drawings, and posters fill the space, generating a wonderfully unique atmosphere. Open shelving, built in shelving, and cabinets, provide lots of different spaces for books, adding ample storage to this artistic home.
The fantastic window seat is the perfect space to curl up with a good book. We would love to get comfy in that spot with a fluffy blanket, and all our favorite books within arms reach.
The workspace is large and gorgeous, with light wood lining the top. Plenty of storage and adjustable lighting, make this space a perfect place to create.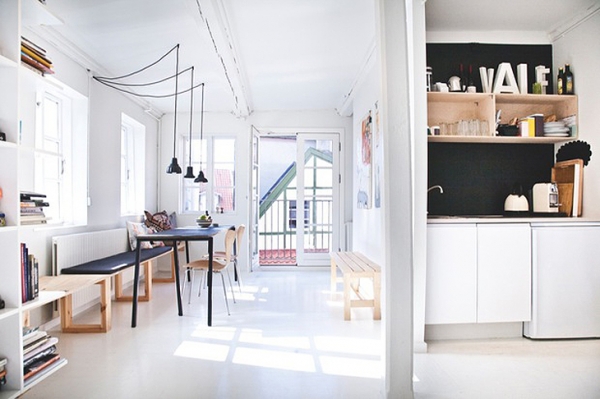 The dining room has a light wooden table, surrounded by different types of chairs. The kitchen has beautiful sleek cabinets and white tile backsplash, keeping the space open and bright.
An inspiring and luminous place to call home.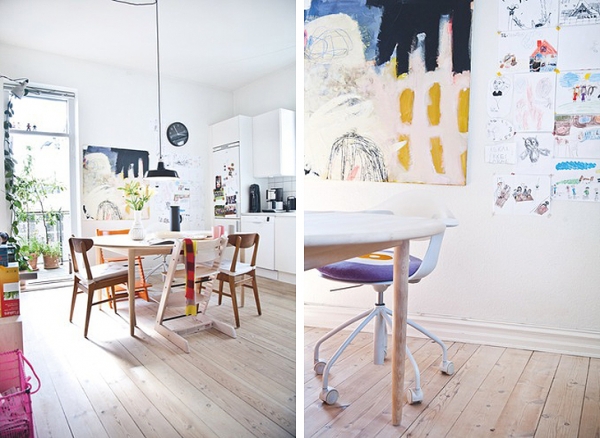 Images ©Lisbett Wedendahl, found on: Bolig