Beauty and functionality is the most sought after combination when it comes to either buying a new home or just refurnishing your old one, and the kitchen is perhaps the one area that needs this combination most of all. The contemporary kitchen is expected to not just impress with sleek design but with 21st century high-tech functionality, too.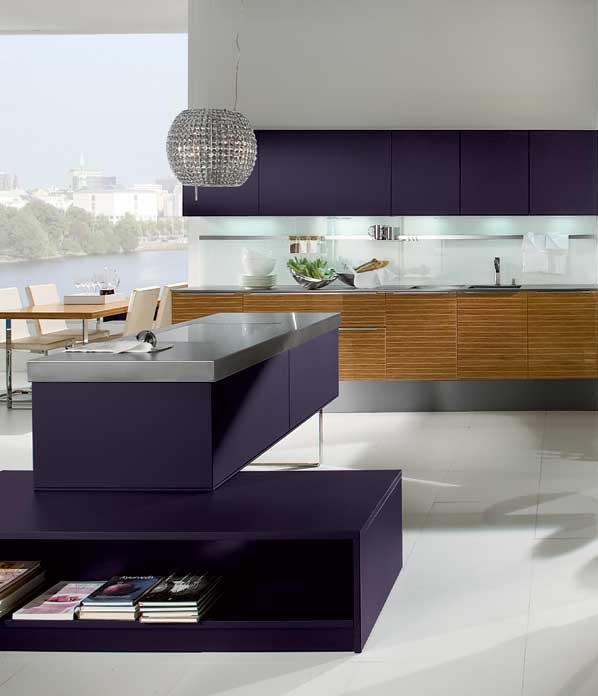 For a couple of decades we have been witnessing the kitchen being more opened to and introduced closer to the living areas. In an interview for the Forbes magazine, leading interior designers have confirmed that this trend will see further development in the coming years, turning the kitchen from a 'cooking station' into a furniture set that matches people's unique personal lifestyle, and a space where family and friends can socialize and enjoy time together. "The incredible designs available celebrate the different elements of the kitchen as pieces of beautiful furniture, not just workstations, which allows people to bring their own personal, warm, welcoming touch to this space", says interior designer Greg Natale. (read more here)
Following these trends, MayFair Kitchen Studio offers some gorgeous contemporary kitchen ideas in a style that could best be described as 'bold and beautiful'. Meticulous attention has been given to the visual finish of each element of the kitchen set, choosing a "mix of sleek materials, from stones and woods to stainless steel, quartz, glass and corian, to ensure the look is sharp rather than stark and in-keeping with today's fashion."
Kitchen islands designed as unique home and décor pieces of furniture are among the most popular contemporary kitchen ideas, complemented by funky chairs and state-of-the-art decorations.
Kitchen cabinets assembled with luxe metallic, glass or mirror doors are paired with airy-open shelves to honour minimalist trends and to give that desired personal touch.
Pull-out pantry shelves and drawers, and specially designed sliding and corner systems provide convenience and ease of use.
Numerous and sometimes almost industrial-style lighting elements contribute to the overall modern style and provide abundance of light in every area of the kitchen.
What strongly distinguishes the contemporary kitchen, are all the thoughtfully distributed built-in latest high-tech kitchen appliances, up to flat-screen TVs and docking/charging stations, even exotic fish-tanks. All that is gracefully built and set under a ceiling to impress, upon polished or mat tiled floors of natural materials, against the background of 'wow'-walls, and boasting of a color palette ranging from pure white, through unconventional vibrant tribal colors, to neutral grey or black. These are the kitchens of our contemporary and future times.