This work place environment is anything but dull. The modern office is jam packed full of color, innovation, and fun. Currently the headquarters for creative group Masquespacio, the project began with one clear objective: to design a whole new office space while also revamping their brand. Their new company image consisted of modern lines and basic colors; red, blue, green, and yellow. Doesn't sound like much on paper, but the life sized execution of the colorful office space is flawless and full of intrigue.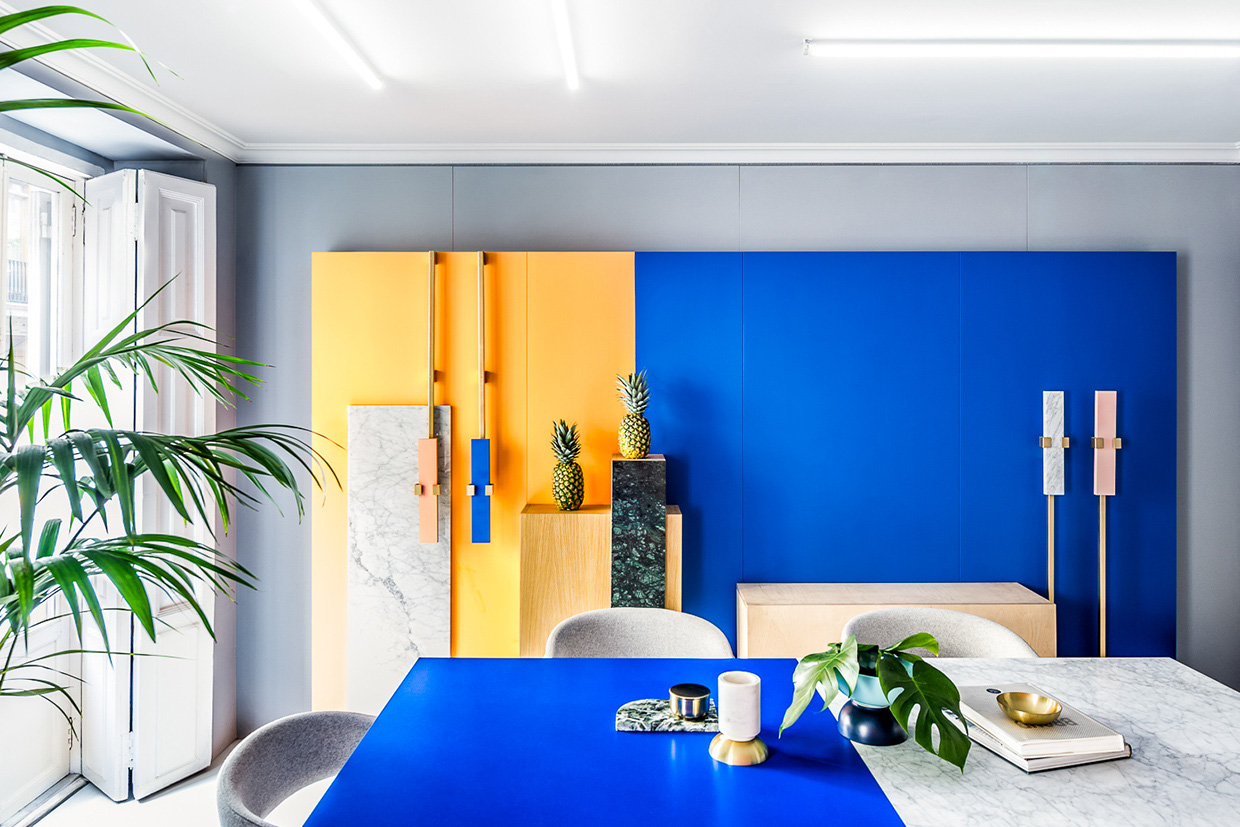 Upon entering the spacious design studio, you're met with an area that's part workspace and part meeting area for clients. The bold use of primary color is scattered throughout and used cleverly in the furniture and décor. A comfortable waiting area sits off to the side where the studio showcases an eclectic group of modern furniture, some of which include the set of toadstool style seats designed by the studio.
As we move throughout the main floor of building, more colorful office interiors are revealed but on a more private level with sectioned cubicles and larger tables used as worktops. Most of the materials used in building the simplistic office furniture is a combination of plywood and acrylics, both finished in solid colors to tie in with the primary scheme.
The upper level, a more secluded workspace, is open to the view of the city and exposed white brick. Even the tidy filing system is incorporated into the deign scheme with color codes to match the primary colors.
Finally, a breath of fresh air is brought to the entire space with the heavy use of green plants, carefully placed throughout. In terms of office interior design, this colorful studio definitely sets the bar with modern innovation and a touch of childhood wonder.