Bangkok based design firm Apostrophy creates a modernist tale of spatial enchantment with their designs for 'Apos²' – their second office in Thailand. Text and color combine and collaborate to create vivid graphics and layouts that animate and instill this space with an abundance of originality and ideas. This colorful office design takes the primary shade card to its creative zenith, articulating an array of moods, functions and inspirations through a deft use of color alone.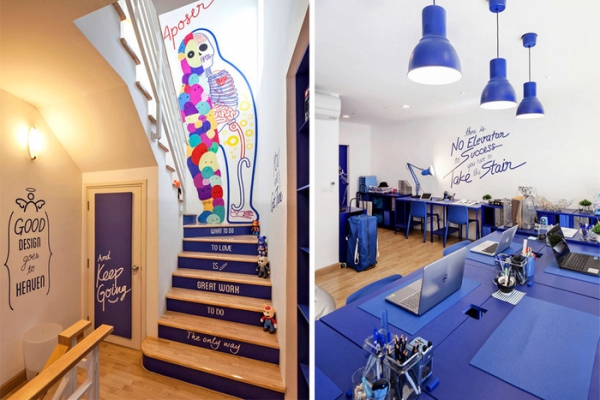 Bright, bold and unapologetic, each of the three levels of this office space is washed in a singular color, pouring attention on its treatment, detailing and physical expression to arrive at a stunning choreography of space, time and movement. Highly conducive to enthused creativity and radical originality, the decor feeds the very office that defines and nurtures its design. Further, the entire colorful office design is made of standalone elements and furnishings that do not affix themselves to any of the building surfaces, making renovations and adaptations quick and breezy.
The lower level, doused in bold and intense red, invites the staff and visitors into the office space. This level houses a reception hall and café, a design material lab as well as flexible desk space with lofted steel cabinets. The main office space, organized as a versatile, open planned unit, is located on the second level which is articulated in enthusiastic blues. Yellow caps the office design, inspiring and invigorating mutual dialogue and debate on the third level that accommodates the staff and executive meeting rooms.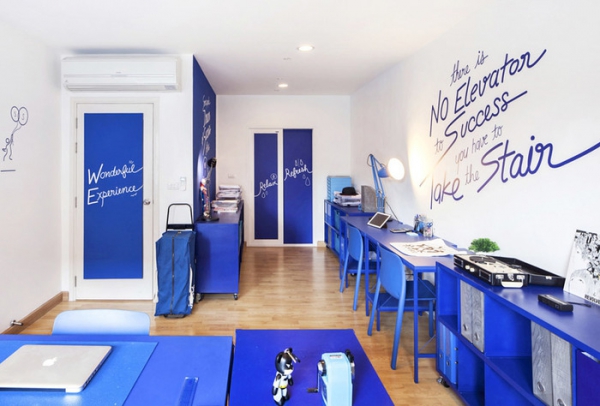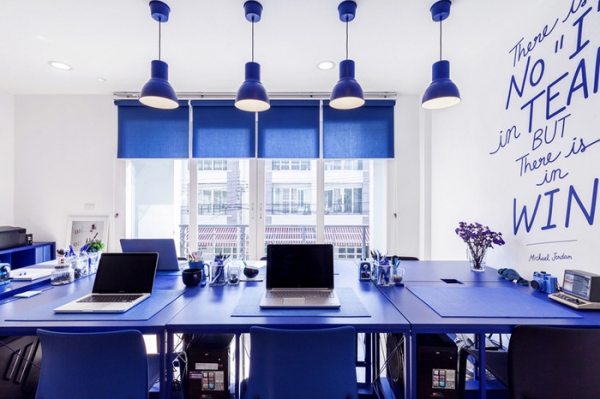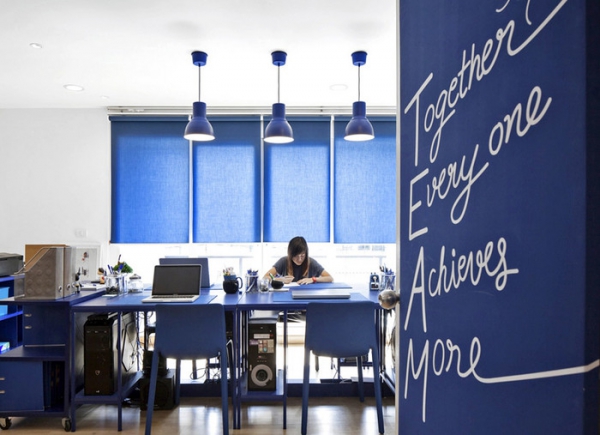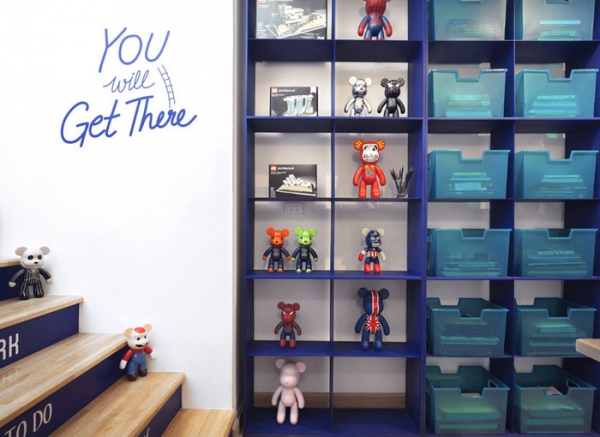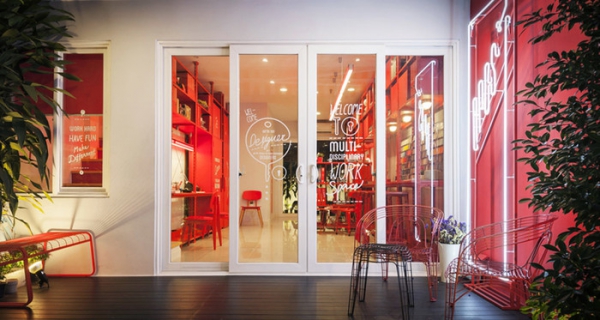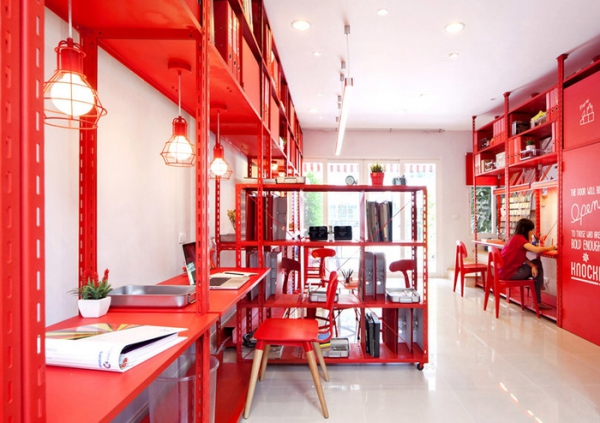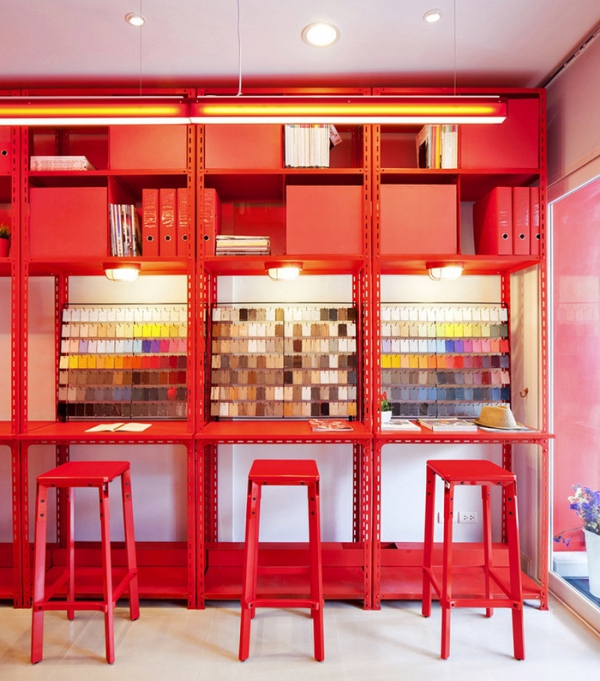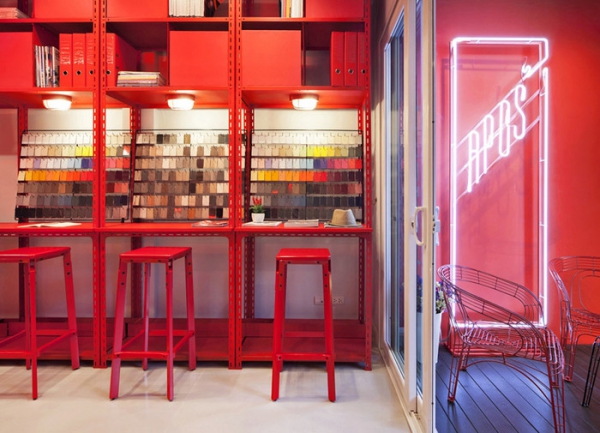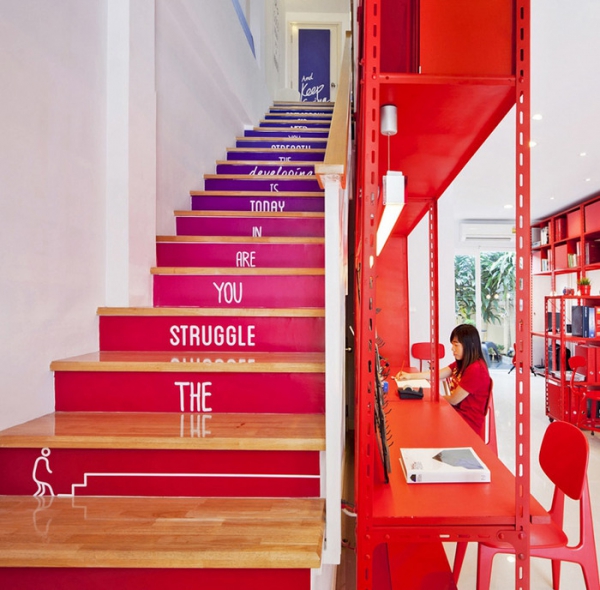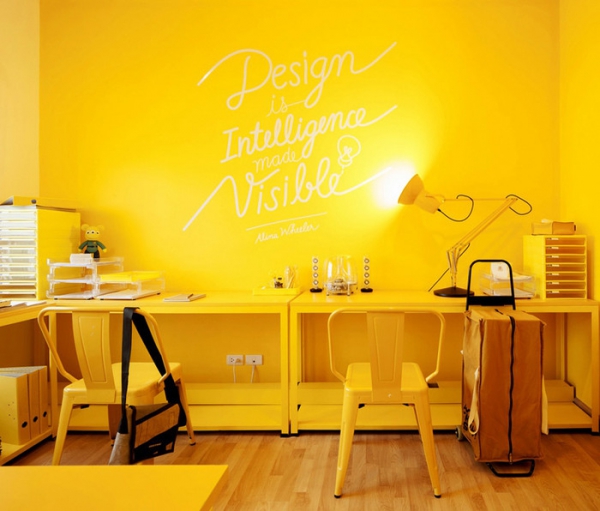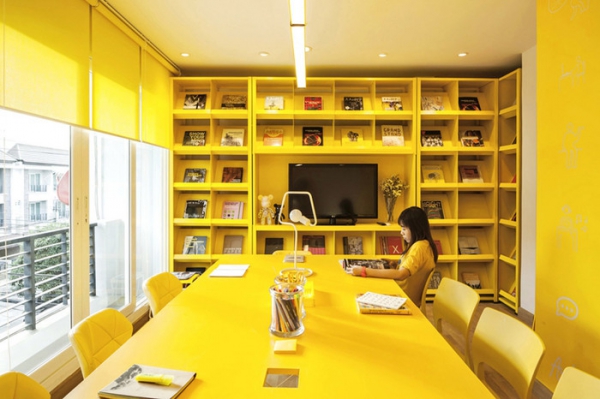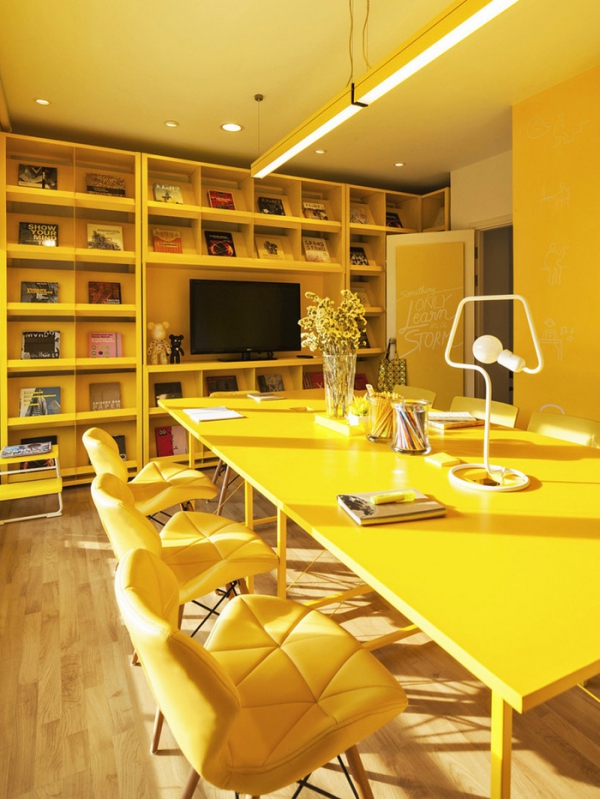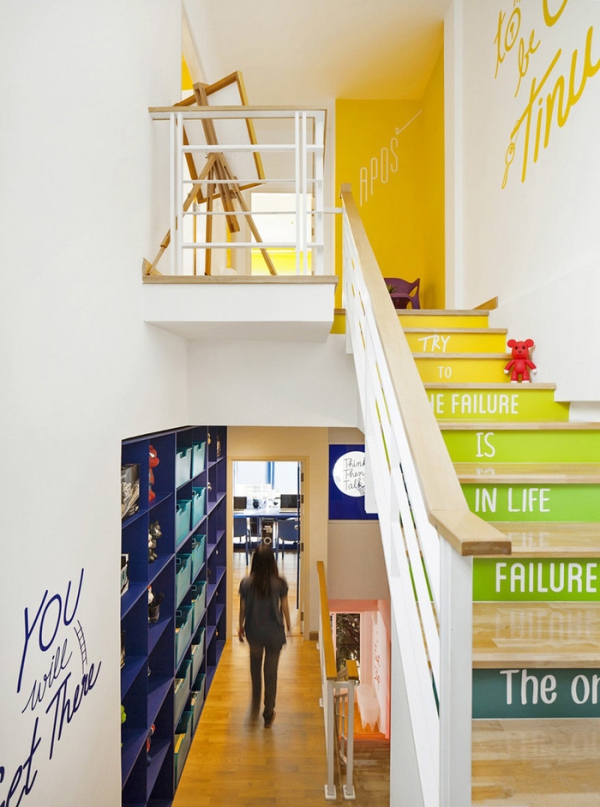 All images courtesy of Apostrophy's