We love the sense of fun captured in this earthy office design. Created by OOS, this design is for the Zurich and Basel locations of financial company, MoneyPark.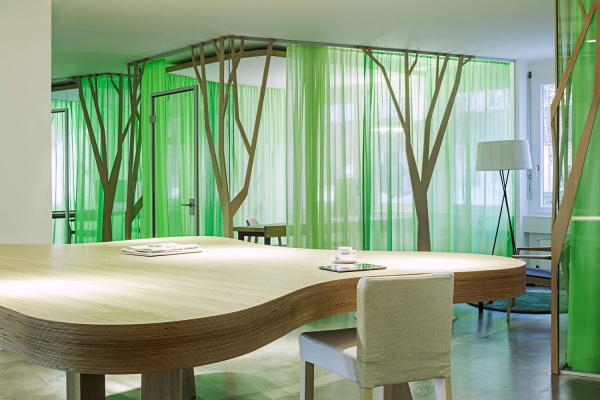 The curves of the table are absolutely fabulous. We adore the natural wood, and the stunning wood grain running along the edges. The chair is just perfect. It's a natural color, and has a wonderful subtle texture. A concrete floor keeps the design simple and cool with its beautiful gray color.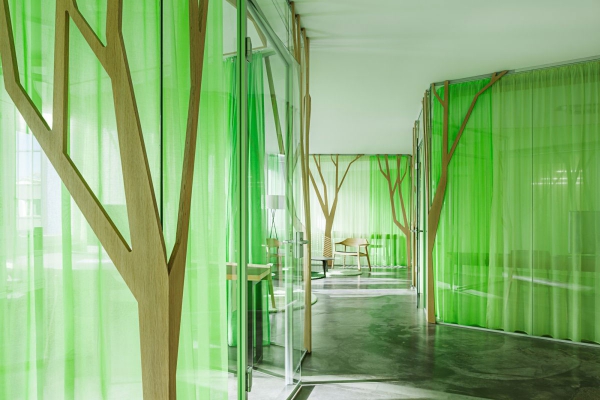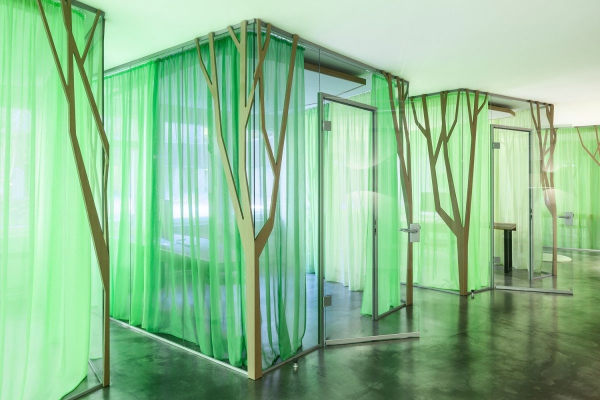 The small offices within the office are unique and exciting. The spaces are made out of glass, allowing the light to travel in and through the small rooms. The silver frames look beautiful, and sheer green curtains amplify the earthy office design, adding a healthy dose of color, and allowing for a bit of privacy. Wooden trees adorn the outside of these offices, bringing a lot of creativity to the design and playing off the name of the company: simply perfect.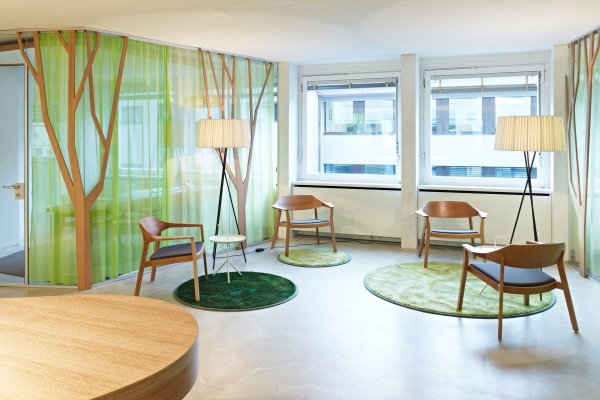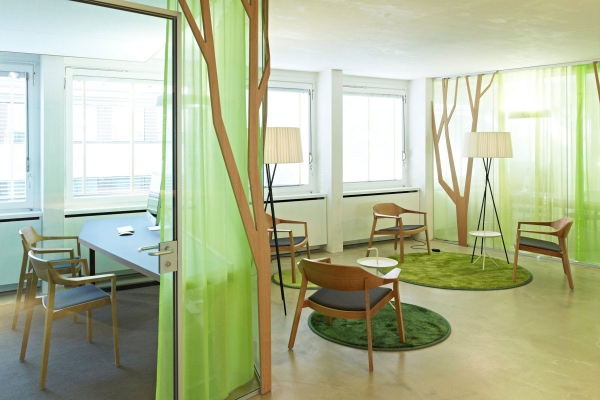 This seating area has large windows, allowing for a lot of natural light, and simple but intriguing décor. Circular rugs adorn the floor, designating individual seating areas, and adding texture and color to the design. We love the various greens, they keep the design interesting and exciting. Matching lamps sit on each side of the room, adding even more interest with their beautiful shape. Modern wooden chairs with dark cushions provide a place to sit, and white side tables complete this magnificent design.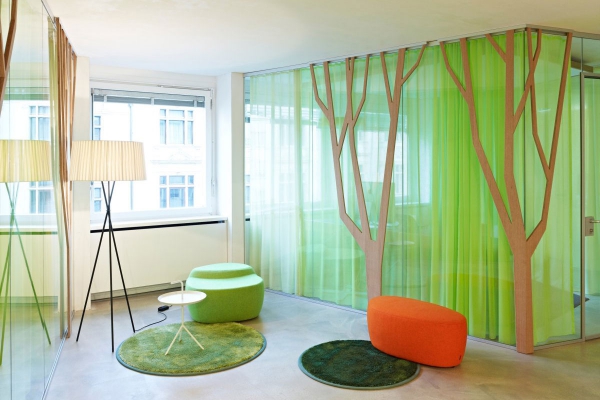 We love the touch of orange in this seating area. A large window brightens the space, and cushions bring a laid-back comfortable feel to the earthy office design.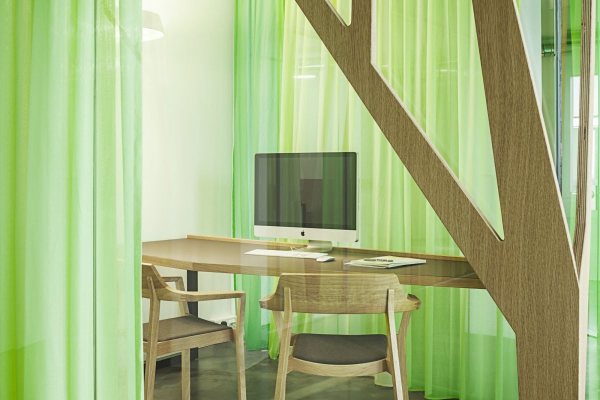 There's such a sense of playfulness in this earthy office design, and it fits in perfectly with the name of the company. It's lively, cohesive, and rousing: positively lovely.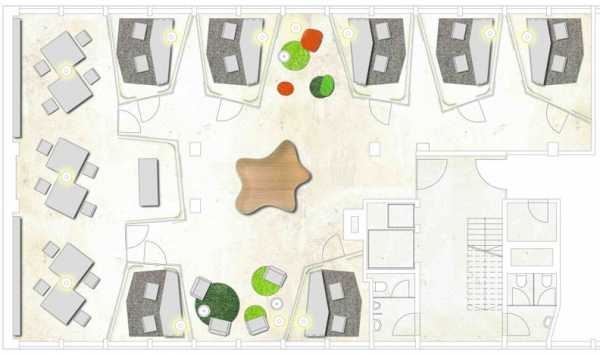 Photos: Claudia Luperto, Goran Potkonjak