William O'Brien Jr. created this gorgeous A-frame home, the Allandale house, located in Mountain West, USA. The minimal architecture is sleek and stunning. The exterior of this home is a gorgeous black, with white accents. Natural wood planks lead up to this unique home, surrounded by a forested landscape. The curb appeal of this home is out of this world. The summit of the house seems to be reaching for the heavens, while the angular shape provides wonderful opposition to the openness of the sky. The tall trees and short plants, add earthly color, creating a picturesque and enticing scene.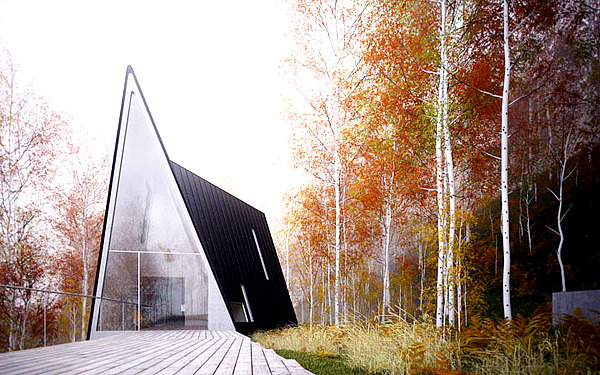 This minimal architecture is just as gorgeous on the inside, as it is on the outside. The open plan has white walls and light hardwoods. The huge geometric window provides perfect views of the surrounding forest. This window is not only geometric in its total form, but it is divided into three angular sections, creating interest. Two chairs are placed in front of the fantastic window, constructing the perfect place to take in the gorgeous scenery, while having your morning coffee. Built in bookshelves line the walls, keeping the storage space minimal and modern. Across from the bookshelves, a medium-sized wooden table, surrounded by stylish wooden chairs with white accents, provides more seating. An immaculately simple light hangs from the ceiling, adding even more slender charm to this fantastic space.
The minimal architecture of this home is refined and enticing. It allows the imagination to run wild with design possibilities. The minimal aesthetic could be continued with the decor, or it could be spiced up a little bit. It would look fantastic with ethnic and/or modern decor. Potentially, it could even be gorgeous with contemporary decor. The bare bones of this minimal architecture is so stunning, your design choices would be limitless.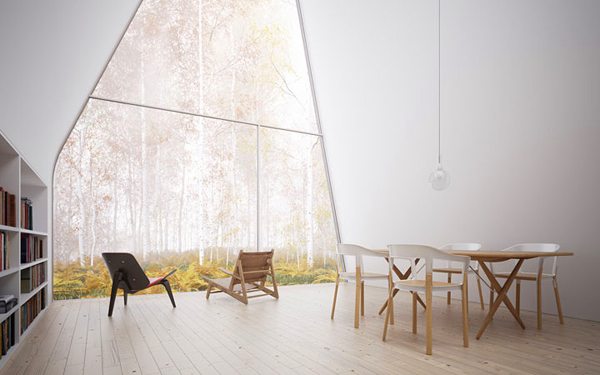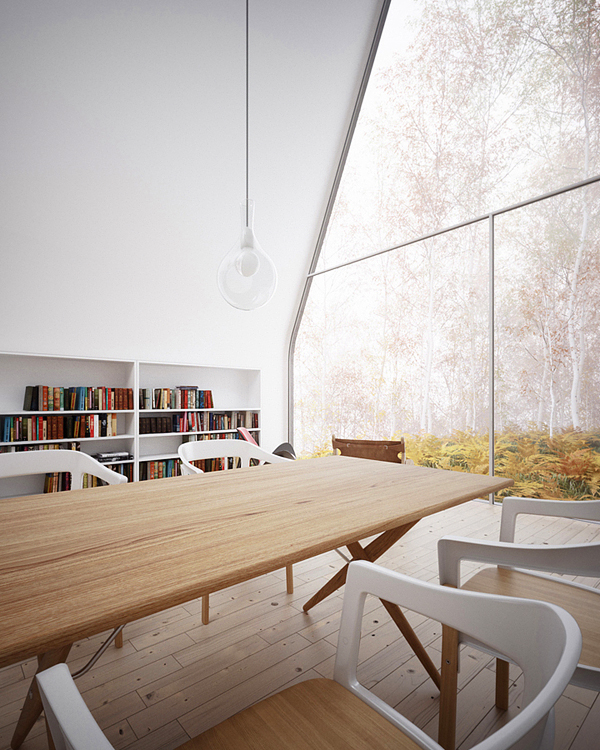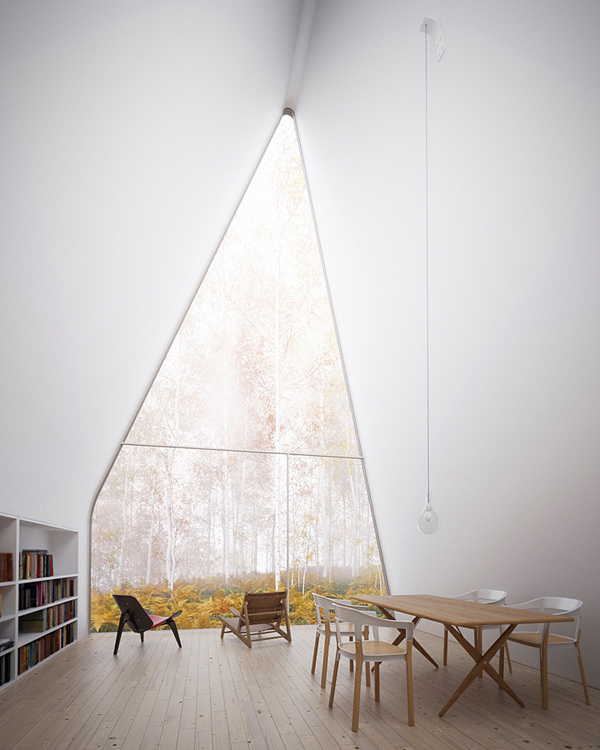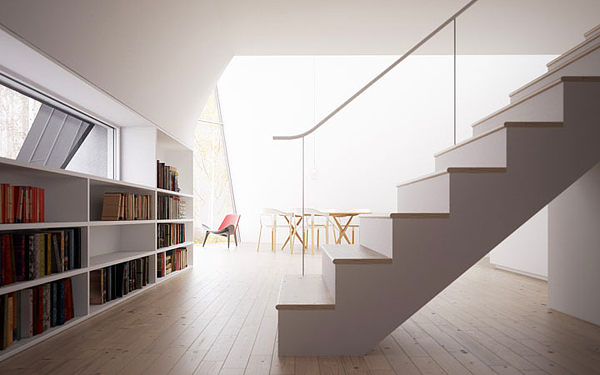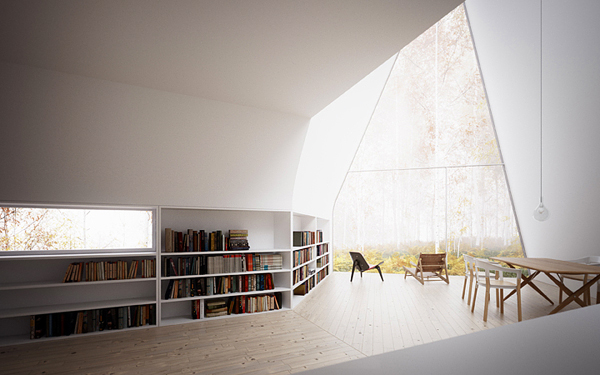 Images © William O'Brien Jr.