If your kitchen is looking tired you don't have to start making plans to renovate. Sometimes, you just need to make a few updates to get it looking like you spent a fortune to redo it.
With a little creativity, you can make it look better and rearrange things to make it work better. We spend a lot of time in the kitchen and doing a makeover will make it more pleasant to spend time there.
In this article, we will go over several ways that you can give your kitchen a makeover without a huge budget or having to tear it apart.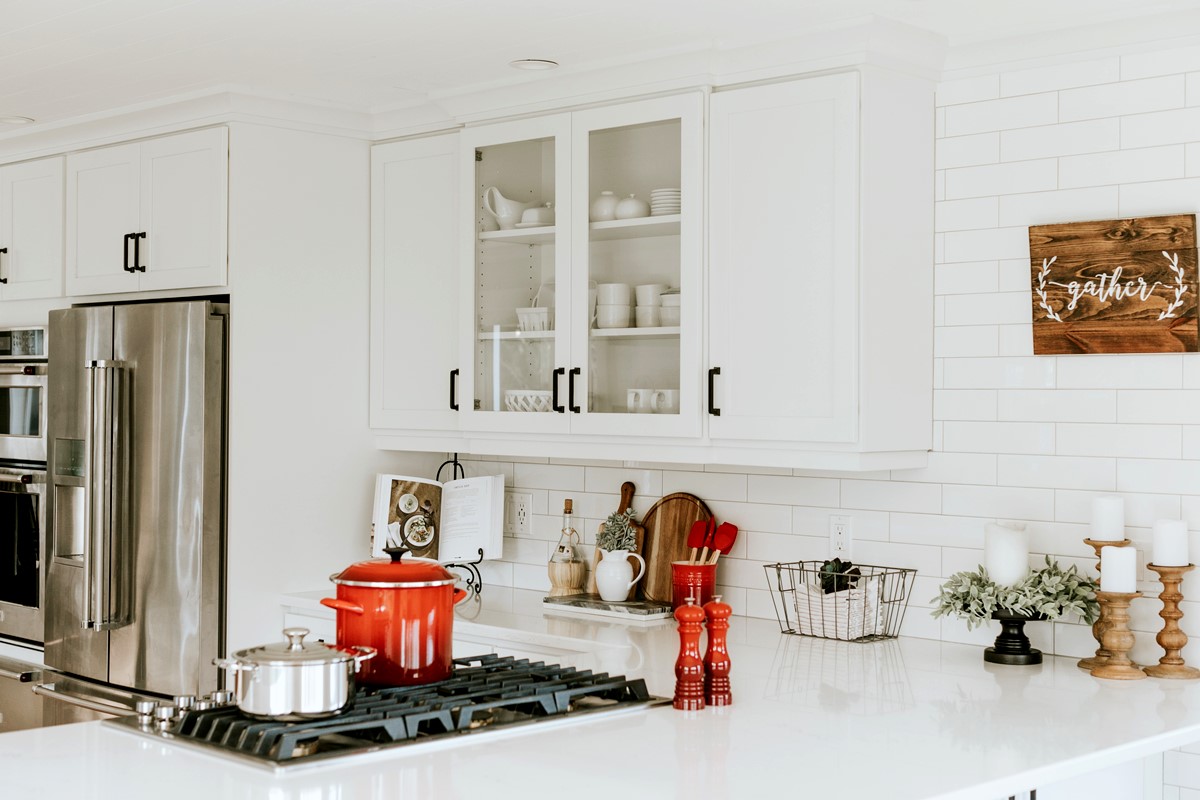 A fresh coat of paint can completely transform a bland looking space. You can brighten it up and make things look brand new. Paint your kitchen cabinets instead of replacing them and you'll be surprised how much it changes how your kitchen looks.
Play with colors a little and use different colors for the trim and another for the doors to give it some character.
Do you have an old bureau in the basement that can be reused? You can upcycle some old furniture to be used in the kitchen instead of buying something new. Sand it down and stain it or paint it to look like the rest of the kitchen.
You can use an old bookshelf as a pantry and stack your canned and dried goods on there to look like a professional kitchen.
Bottlenecks in the kitchen can make for a very unpleasant cooking experience. And when your equipment and utensils are not in the right place, it is even worse.
Reorganizing everything to improve the flow will make it seem like you are in a new kitchen when you cook. Before you attempt to reorganize, make a chart of your kitchen and then pay attention to where you have to repeat your steps too often. Then move the essentials to the area where you spend the most time.
If you are good at keeping inside your cabinets neat and organized then taking the doors off can lead to an open and airy look in your kitchen. It also will break up the monotony of the look of your kitchen and give it a well worn and lived in feel.
A quick way to transform the look of your kitchen and give it a pronounced style is to retile your backsplash. It doesn't take long to do and can be done yourself.
You can go for bright colors to liven up the kitchen. Or, go for some stone for a rustic, country cabin feel. You only need a few feet of tile and a couple of hours to totally change the feel of your kitchen by doing this.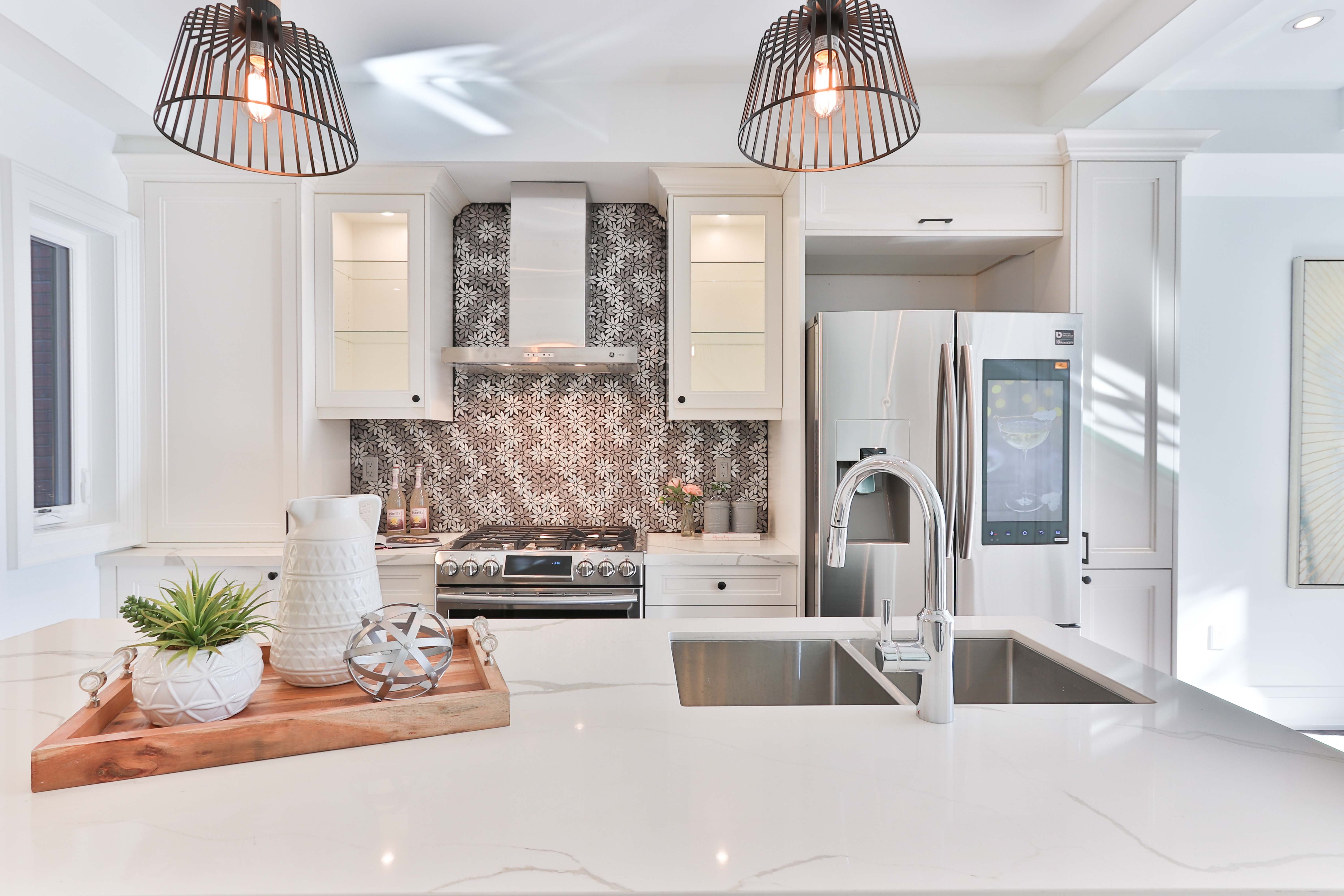 Granite countertops have been the rage for some time now in many modern kitchens. They are very expensive though especially if they need to be custom fitted.
These days there are a number of options that are less expensive and easier to do. Concrete countertops are now becoming a trend and give you a ton of flexibility when it comes to color and style.
Something as simple as changing the lightbulbs in your kitchen can do wonders. Sunlight style bulbs will bathe your kitchen in warm light that makes it feel very cozy.
Adding more light fixtures is also a very good option. A stand light in a dark corner can open up the space dramatically. Or, you can opt for some overhead lights to brighten up the entire area.
If you have very high cabinets that make it tough to reach things, then add some floating shelves to bring things down to your level. Not only is it easier to reach your stuff, but it adds an airiness to the kitchen.
If you do a lot of scratch cooking, then prep space is likely an issue in your kitchen. Add an island and give yourself some room to cut, chop and shred and your cooking experience will improve.
You'll also be adding more storage space to declutter certain areas of your kitchen.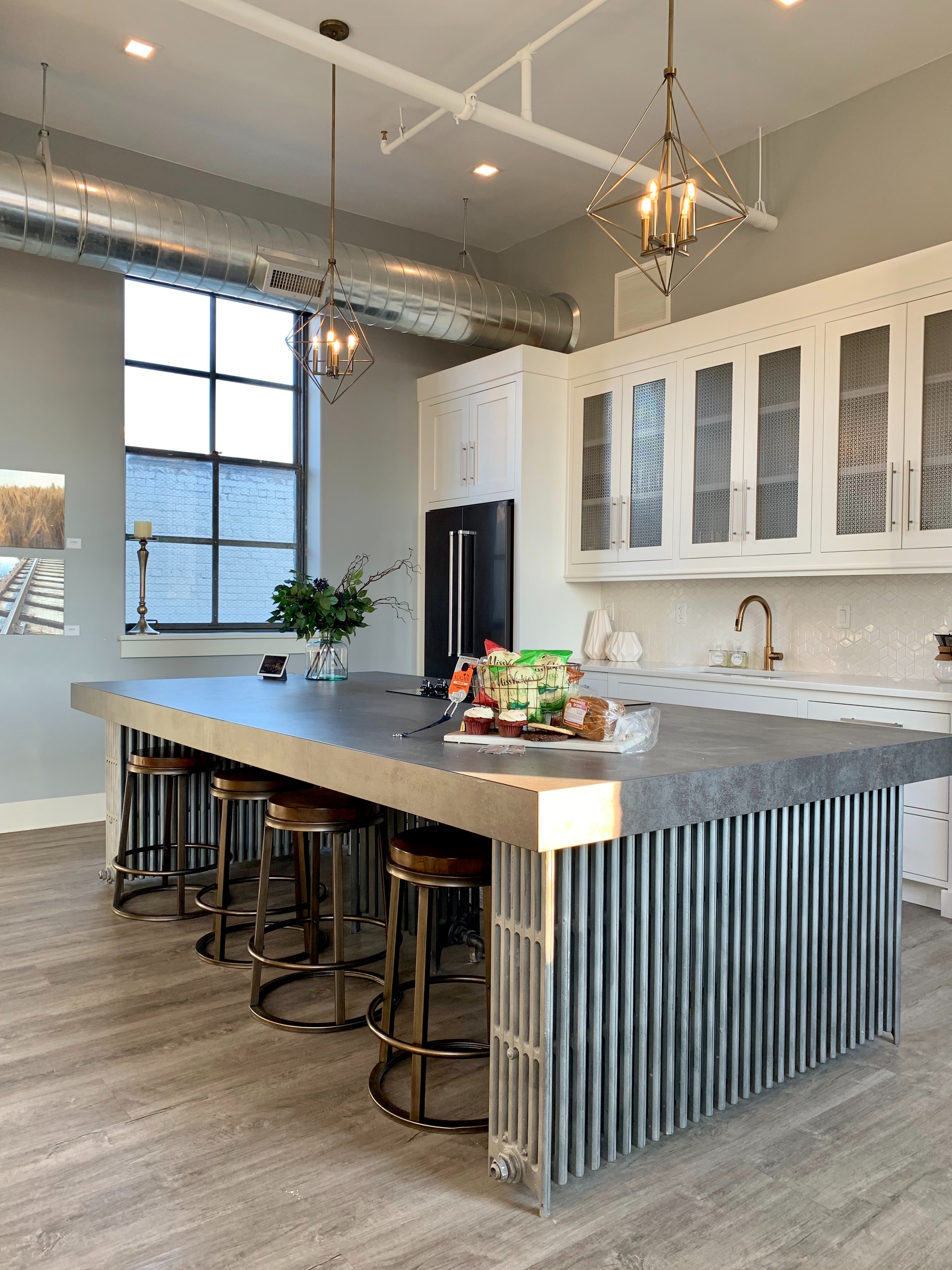 Kitchen floors take a beating and often need an updating to make the kitchen look less worn out. Go with something stylish but also less likely to show signs of wear and tear quickly.
Poured concrete looks modern and can take a beating. Rustic terra cotta can give you an Italian villa feel and is very durable.