Named 'Shepherds Delight', this vacation home is a delightful illustration of the perks of modern design in the lap of nature. The luxurious country cabin is situated on the rolling hills of Somerset and welcomes guests all year round.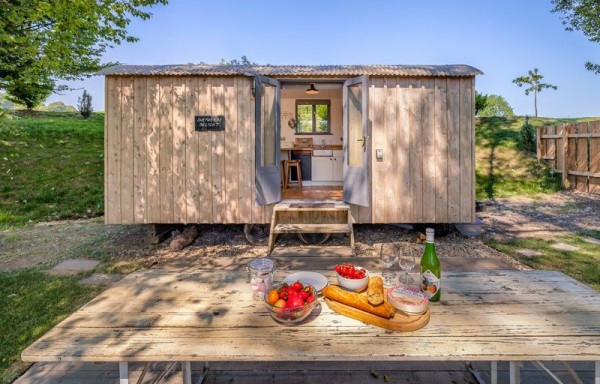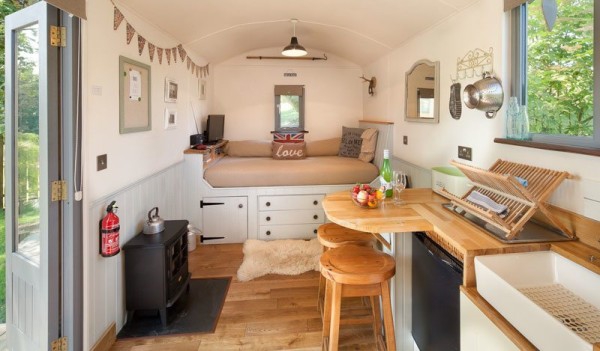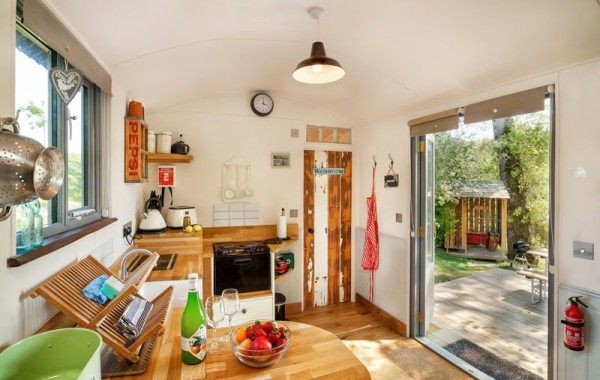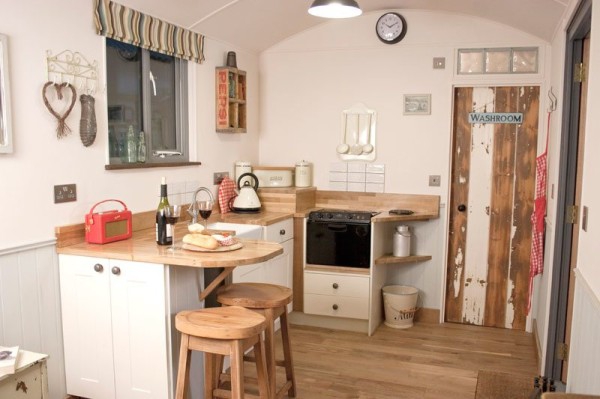 The hassle-free interiors of this beautiful cabin adopt a simple layout to create distinct work and rest areas within its dimensions. Generous French doors open into a clean, uncluttered core with the washroom and kitchen-dining on one side, and a modest double bed on the other. The bed also doubles up as liberal seating during the day.
Wooden flooring and stark white walls lend a rustic feel, while warm painted cabinets and accents, and recycled furnishings add a touch of shabby chic. The over-counter shelves in the kitchen, for example, are fashioned out of an old Pepsi crate. The bathroom could give an upscale hotel a run for its money with its serene colors, sharp finishes and spotless interiors.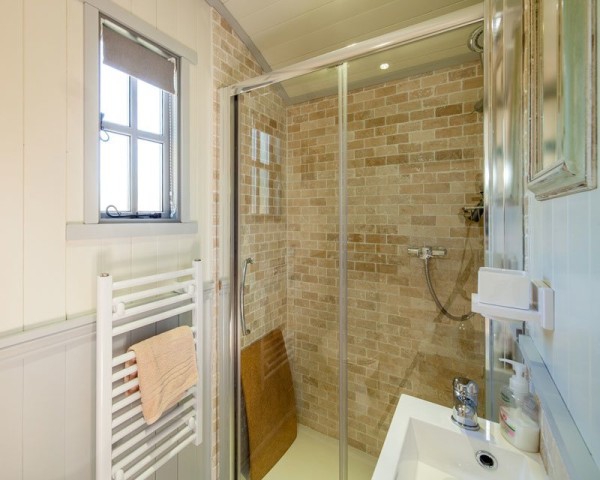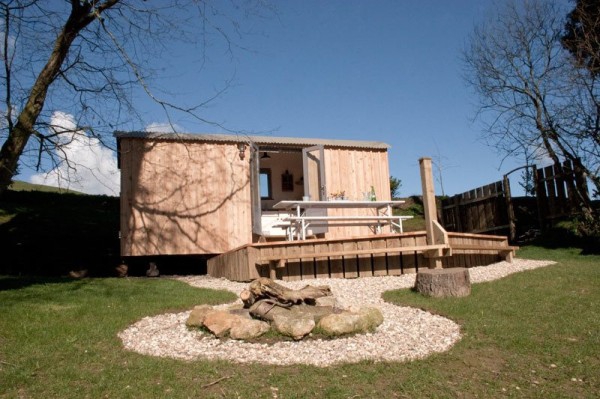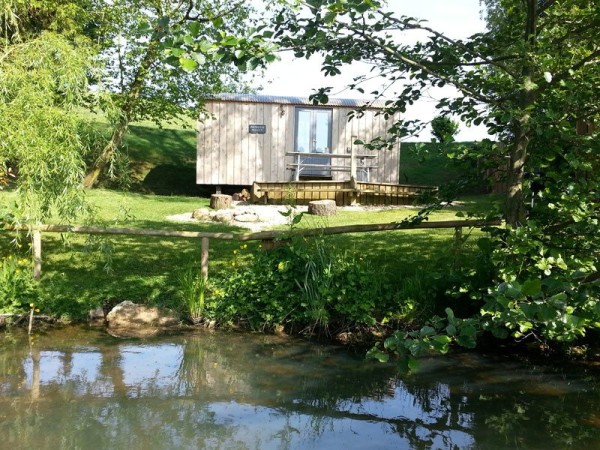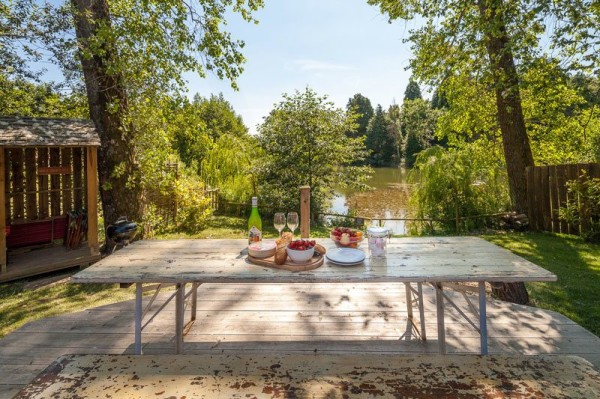 Spill over spaces offer a chance to experience the zest and vistas of the great outdoors without having to step too far. The deck and patio is a place with splendid views of the lake and beyond, while the outdoor kitchen- barbeque is perfect for sunny summer days.
Commanding center stage among fabulous settings, this country cabin celebrates beauty through subtle and smart design. Understated in its grammar, it offers elegant and comfortable living that lets the outdoors take care of spatial indulgences.
To book or get prices please visit The Shepherds Hut Retreat