The kitchen is one of the most important rooms in your house. It is the center of all activities in your household. Why? Because you prepare breakfast, lunch, and dinner. That means a lot of time spent in there cooking, cleaning, talking, and even doing homework. Many people even eat in their kitchen area. It is the most functional and therefore most used space in your home. And maybe it needs an upgrade.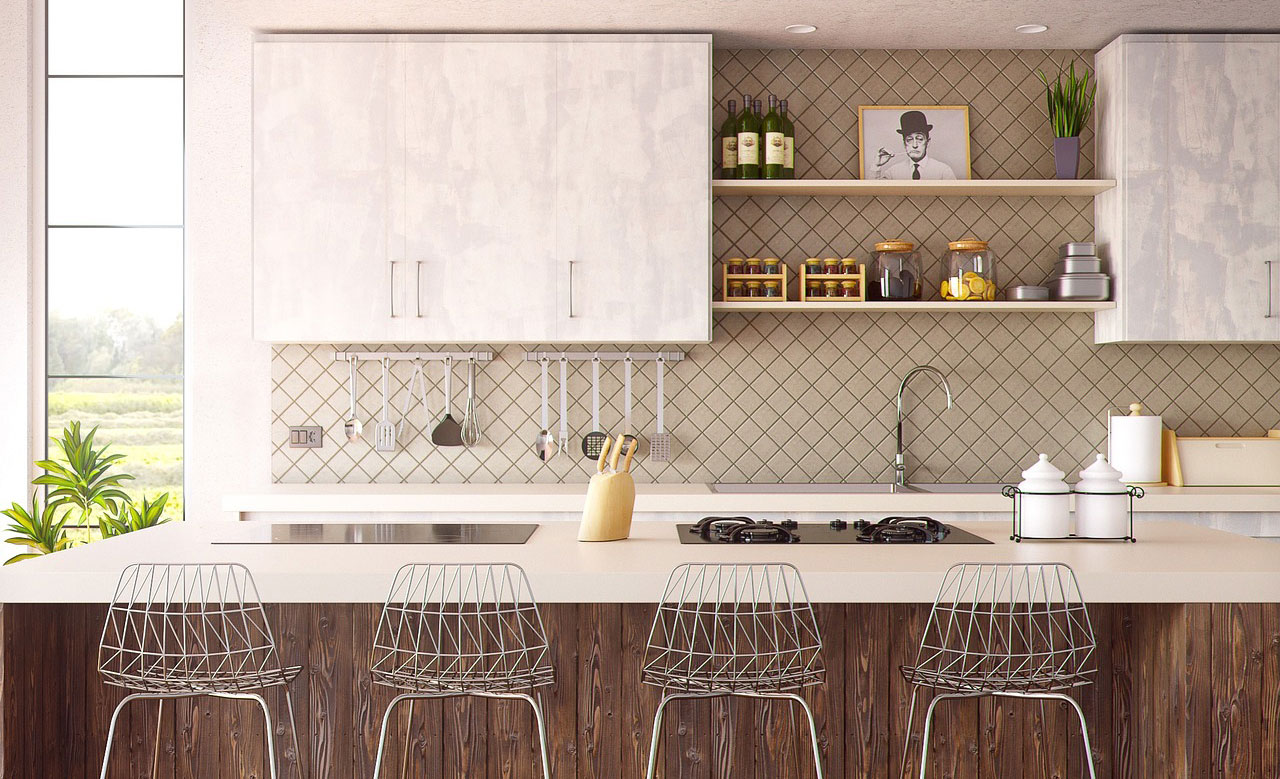 It is in the kitchen where the magic happens, where you cook your most sumptuous meals. It is where family bonding happens. Between preparing the food, baking the goods and cleaning the dishes, your kitchen is put through the wringer. With all the time spent in a kitchen, it may be ready for an overhaul. Renovation can cost you a fortune, around $20,000 to $55,000 but it doesn't have to. Small changes when compounded can make wonders. Let's take a look at lower cost ways to upgrade your kitchen.
A gallon of paint will cost you around $15-30, much better than having a paint job professionally done that can set you back to $2000. You do not have to repaint your entire kitchen, maybe just one part of the wall, the cabinets or the ceiling. Repainting can instantly give the much needed facelift that your kitchen needs.
Make sure the color you use is right for the hues of your countertops or it may make it look worse.
Lighting not only helps set the atmosphere you want in a particular area, but it also adds character to it. Ceiling lights are the overall perfect solution for your kitchen lighting upgrade. It can give the right illumination needed for cooking and it adds drama to the space.
But if you want to keep up with the modern world, why not try smart bulbs. There is no need for elaborate installation, it is as easy as changing the light bulb. You can even change the color of the light. One Edison bulb can completely change the area.
Cleaning a kitchen is a must, but organizing and decluttering also needs to happen. You can start off by buying canisters for your countertop staples ingredients like sugar, salt, pepper, and even oil. The individual containers they come in, have labels and branding can make your kitchen look disorganized and messy. Storing them in a matching set of jars will make a great visual appeal on your counter.
You may also add baskets, bins, or other containers that can be used as a storage solution for the miscellaneous items in your kitchen.
Handle pulls and cabinet doors are the ones that easily get damaged overtime. Once they are damaged they lose their shine and luster, which will date your kitchen. Make your kitchen look and feel brand new by adding new ones. Changing your cabinetry hardware is quick and easy and does not require any professionals. You can do it yourself.
For cabinet doors, you can have them repainted or if you feel extra creative paint them with a new color. You can also add new doors with different trim and molding. You also have the option to remove the cabinet door altogether and display your glassware and cutlery.
It does not have to be the big and expensive ones like a new fridge or a smart over-the-top high-end oven. It could be as simple as blender, toaster, and coffee maker. These are staples that need to always be easily accessible. If you decide to keep your current appliance try painting them or even cleaning them to improve their appearance.