We are in love with this stunning Victorian house, located in south London. It is the epitome of contemporary sophistication and perfection in decor. With the off white palette used throughout the home, we are immediately drawn to the look of it (you know our love for the monochrome look, especially when used oh so perfectly).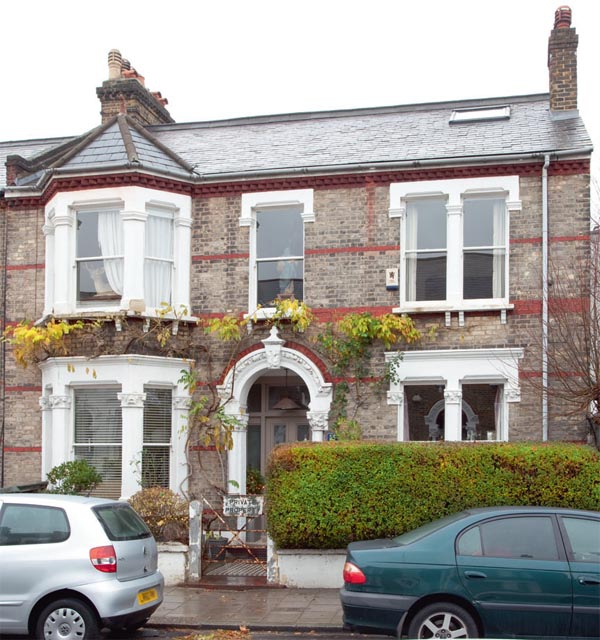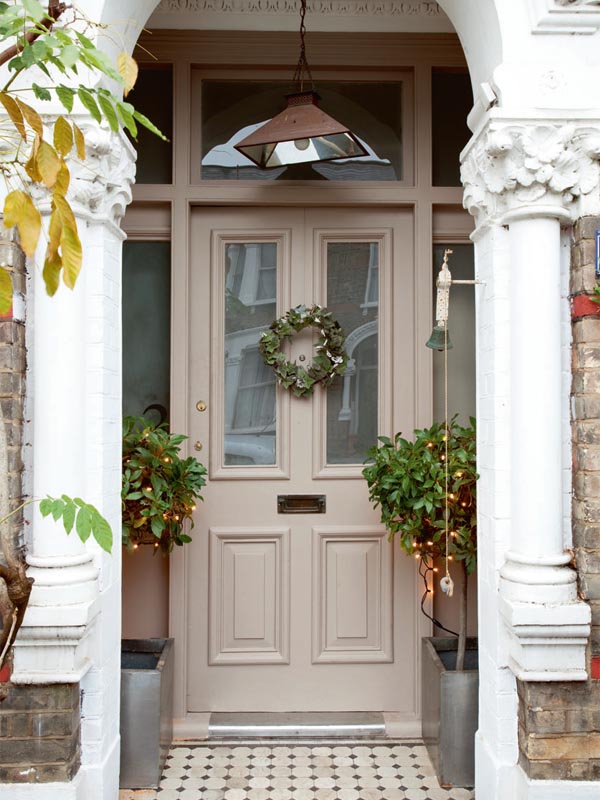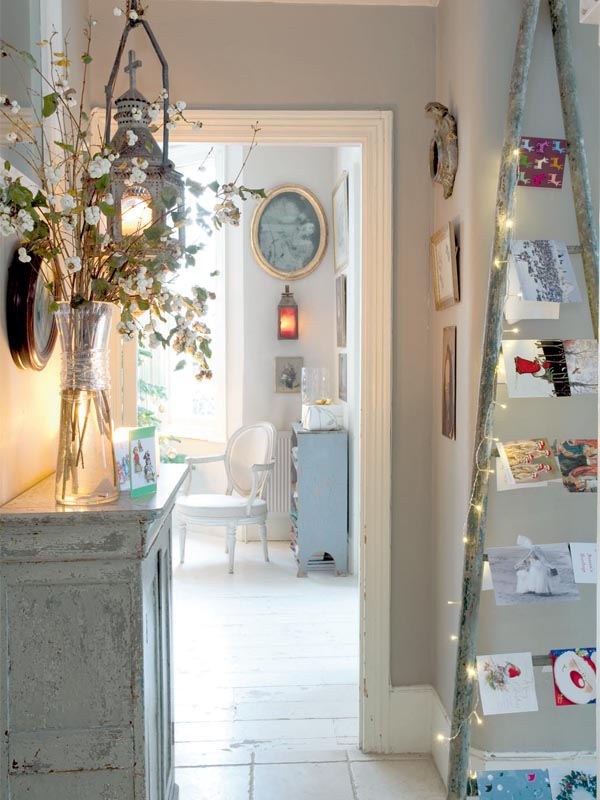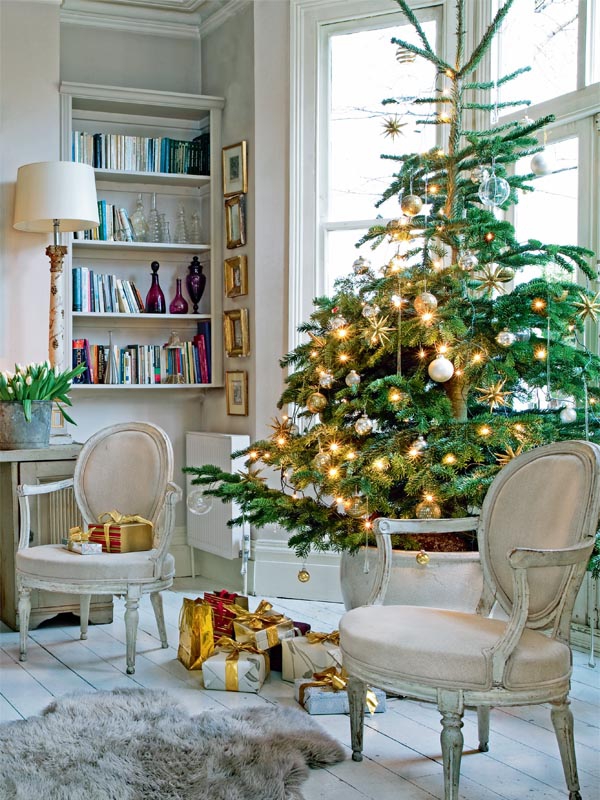 For one, we adore the painted furniture throughout the home. It always looks so wonderfully rustic when the paint is soaked up by the wood, and left rather than painted over again. It creates such a good contrast with the rest of the white, and really sets each piece of furniture apart from each other.
The rich purples seen throughout the house is a perfect contrasting color to introduce into the mix. The golds, blues, and greens that are rarely seen also really balance the palette out so well. It gives a very royal look, if you will, something that really solidifies the sophisticated feel of the home.
And of course, the way the Christmas decor has been done here is so wonderfully simple. The addition of the tree, the wreathes, and other simple vegetation adds color and the right amount of festivity. We love that the tree is adorned with very simple lighting, while the rest of the holiday decor remains unassuming as well. This is a very refreshing approach to holiday decor, especially if you're not looking to spend a lot of money this year on it!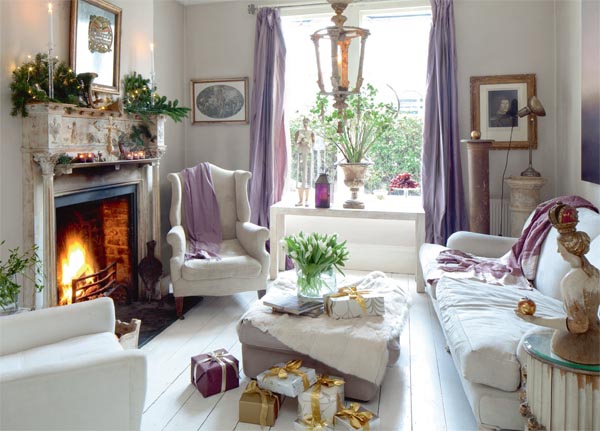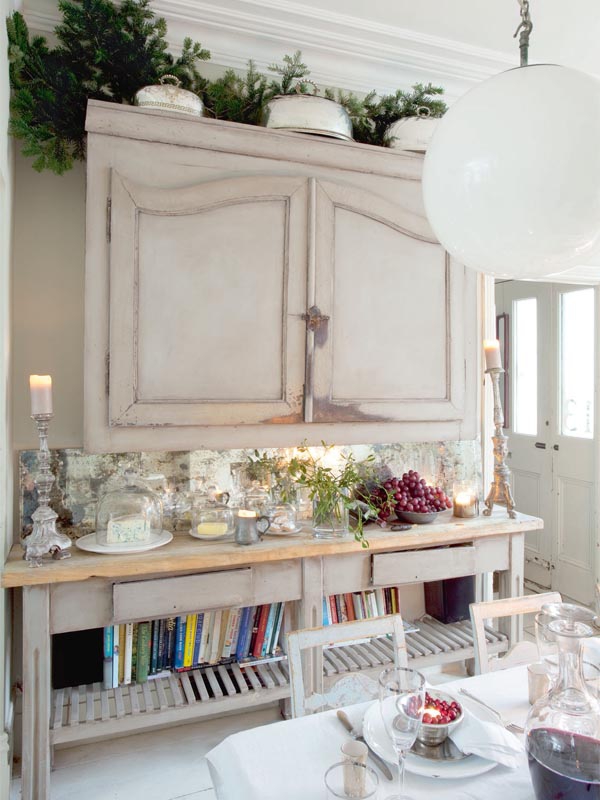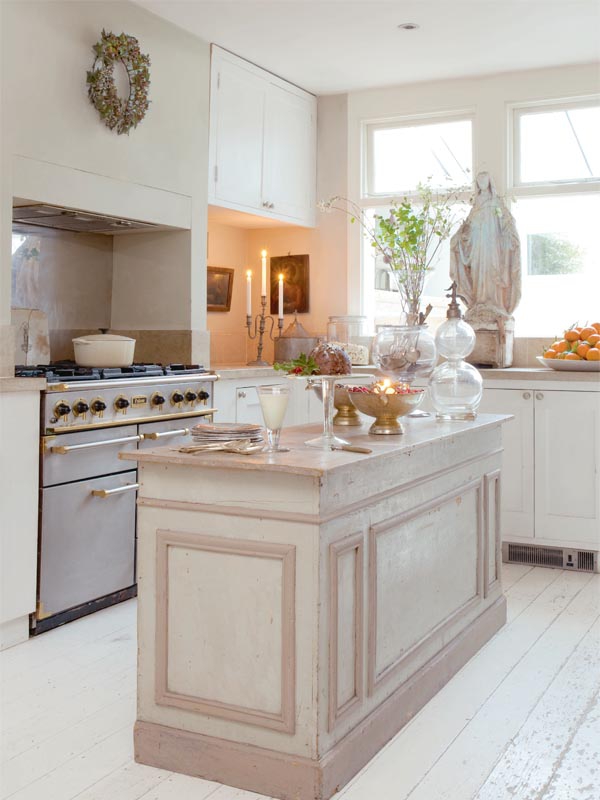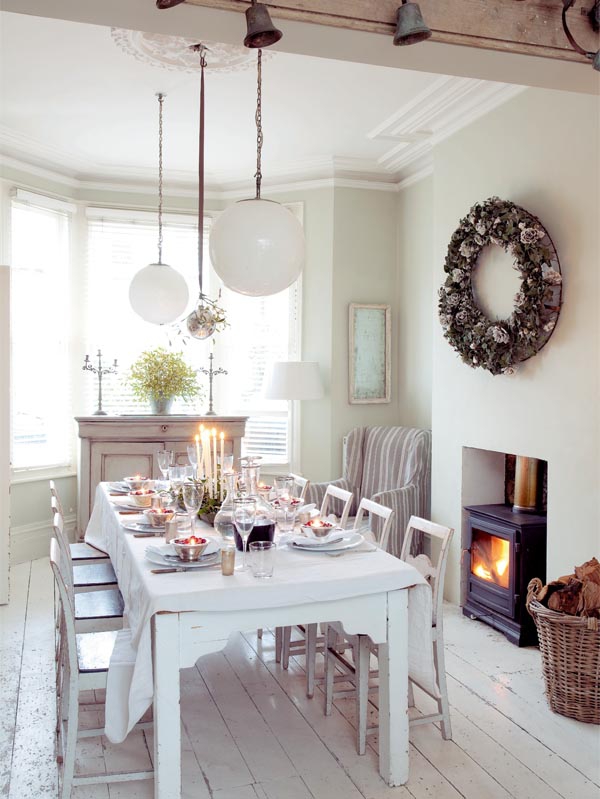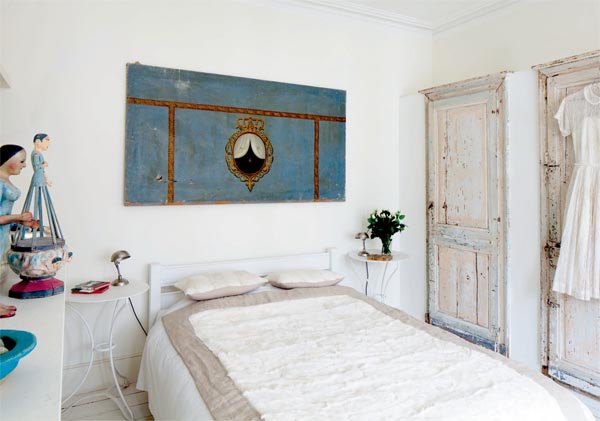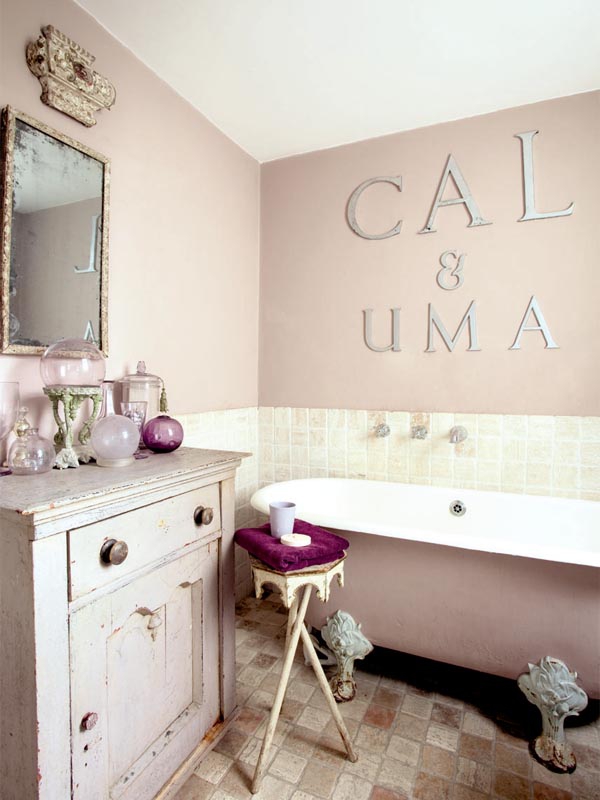 Images found here