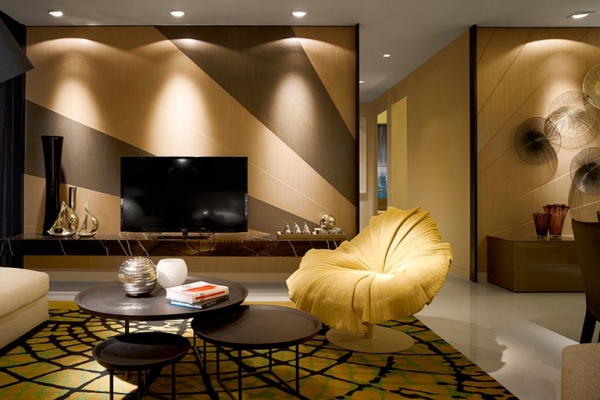 This stunning apartment in Kuala Lumpur screams sophisticated living and style with a full on modern feel. Bold colors and textiles bring the whole apartment to life, while the contemporary furniture certainly complements this city apartment. Interior design studio Blu Water has achieved sophisticated living with colors, unusual contrasts and a totally modern feel that remains homely. If sleek and bold is your style then this apartment is designed for you – the use of golds, turquoises and browns in the color scheme is offset by the use of patterns in the marvelous city scenes hung on the apartment walls which mirror the view from the large windows.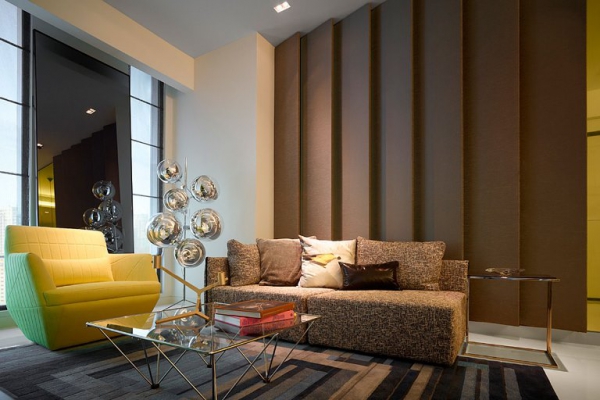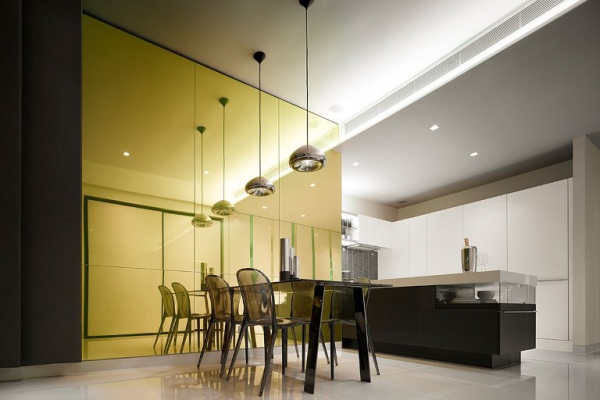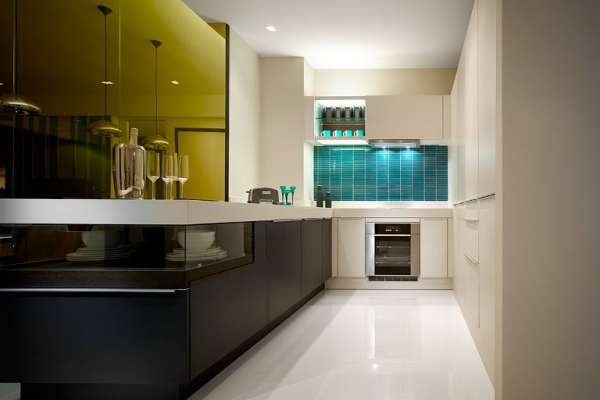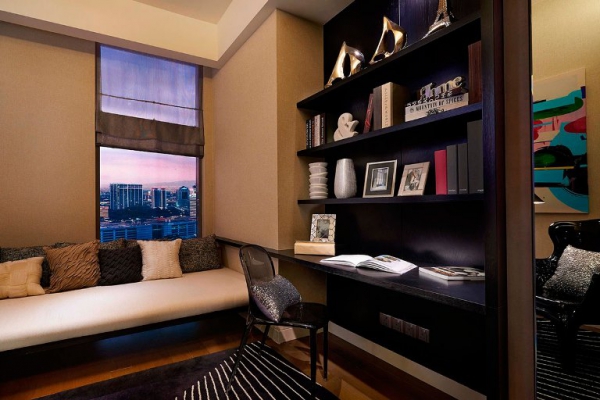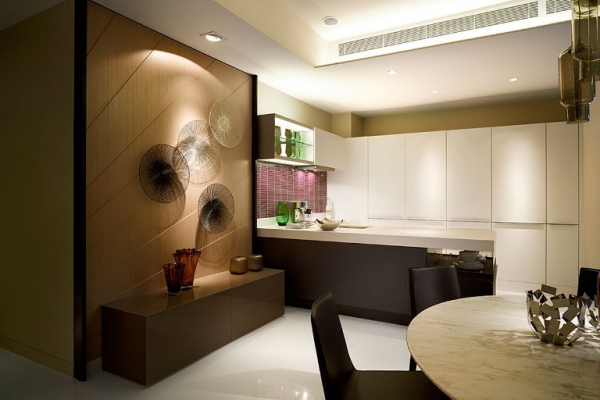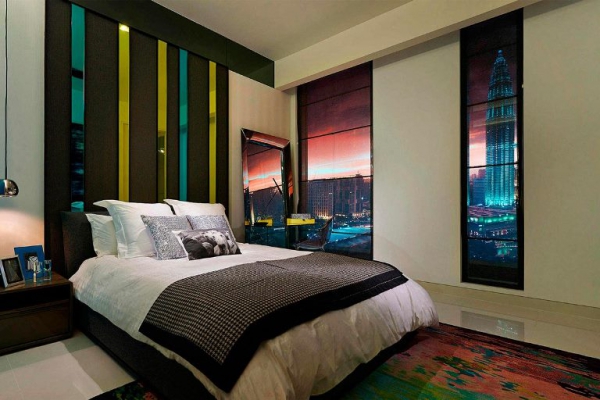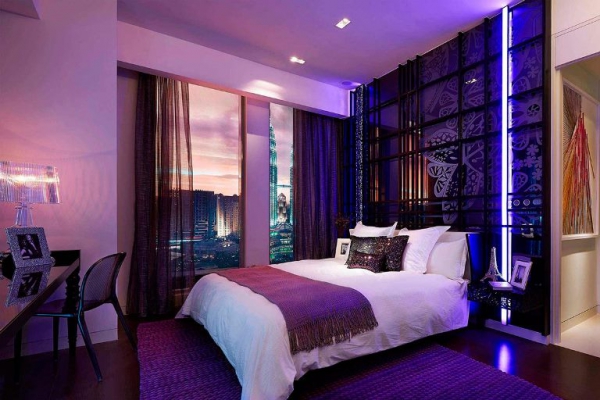 We love the textured finish walls that are certainly a feature of the sophisticated living admirers, glass and metal occasional tables plus hints of stainless steel from the lighting are just some of the highlights of this apartment. The kitchen is the epitome of style, offering all the modern appliances you would expect for sophisticated living in a clean and contemporary fashion. The bedrooms, however, are out of this world – Here you can find glamour, great lighting options and inspiring colors. The use of modern fabrics, neon lights and luxurious materials give this Kuala Lumpur apartment an edge over others.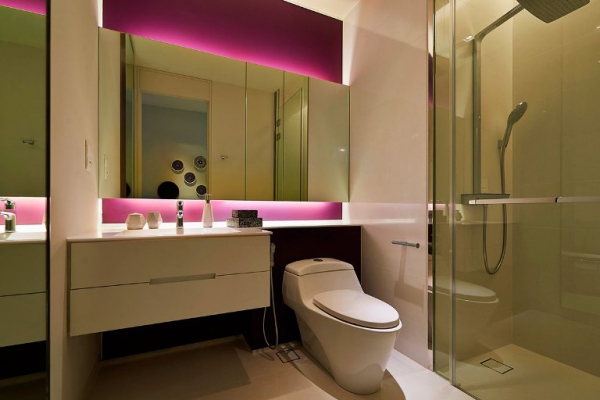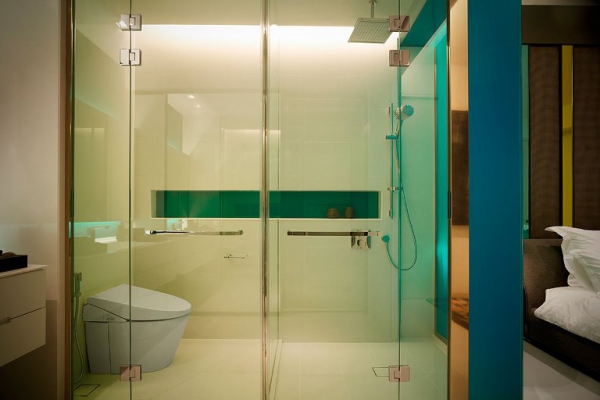 Inside the bathroom you will find the ultimate in modern fixtures, glass, chrome and sleek design pieces engage the brain and give a finish that is once again contemporary. Hints of color add interest and the concealed lighting is maximized for great effect. Useful storage is found throughout the apartment offering a wide variety of options. See the grand city of Kuala Lumpur from this apartment where sophisticated living meets the modern world and incorporates cutting edge design principles with comfort and style.