Deep in Panama's tropical wilderness, on a forested hill, surrounded by lush vegetation and facing a spectacular sea view, stands a house welcoming anybody who needs a couple of days off the grid. The Salo House is an ambitious project of architect Patrick Dillon, designed and built as the ultimate weekend retreat.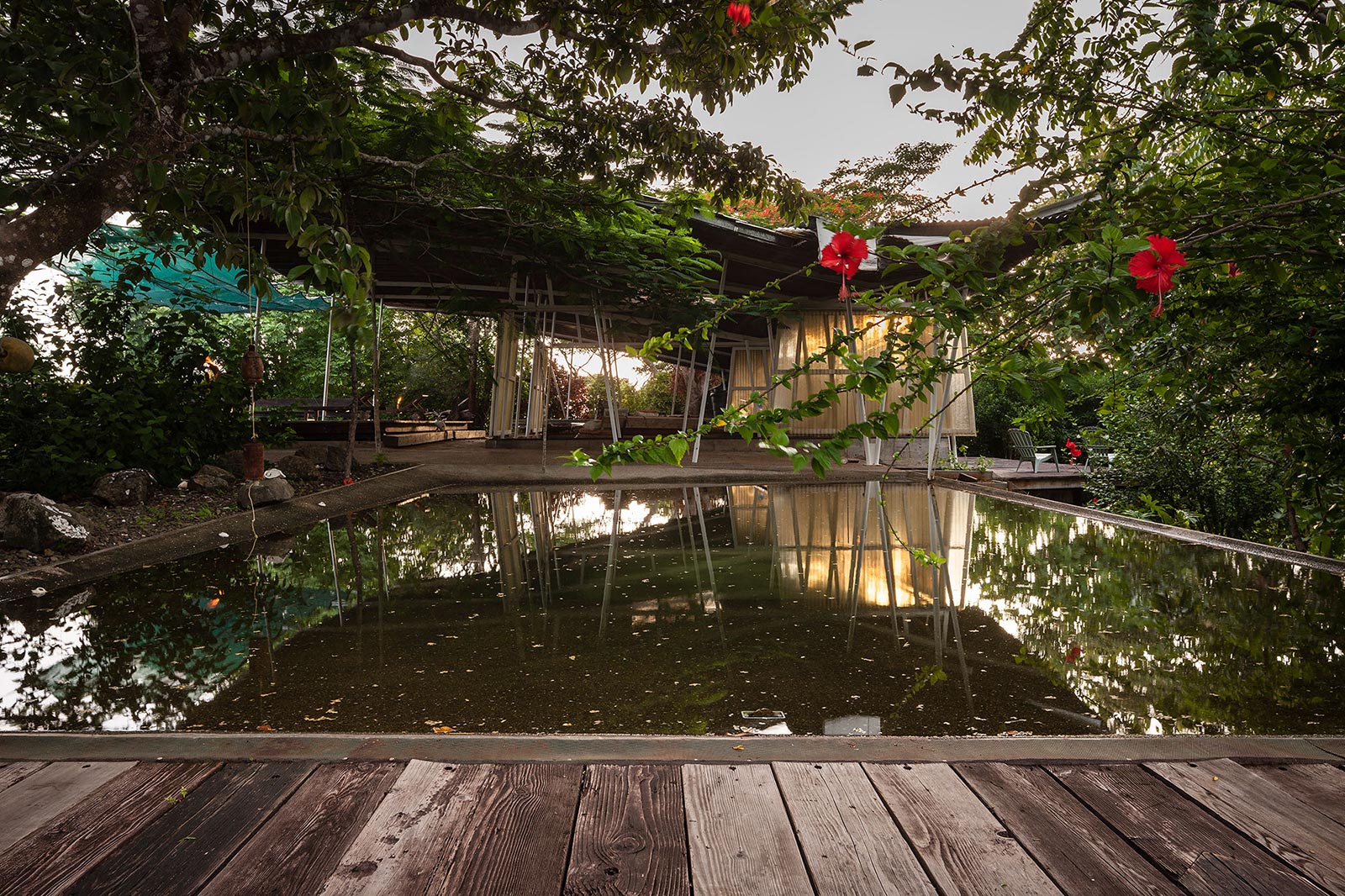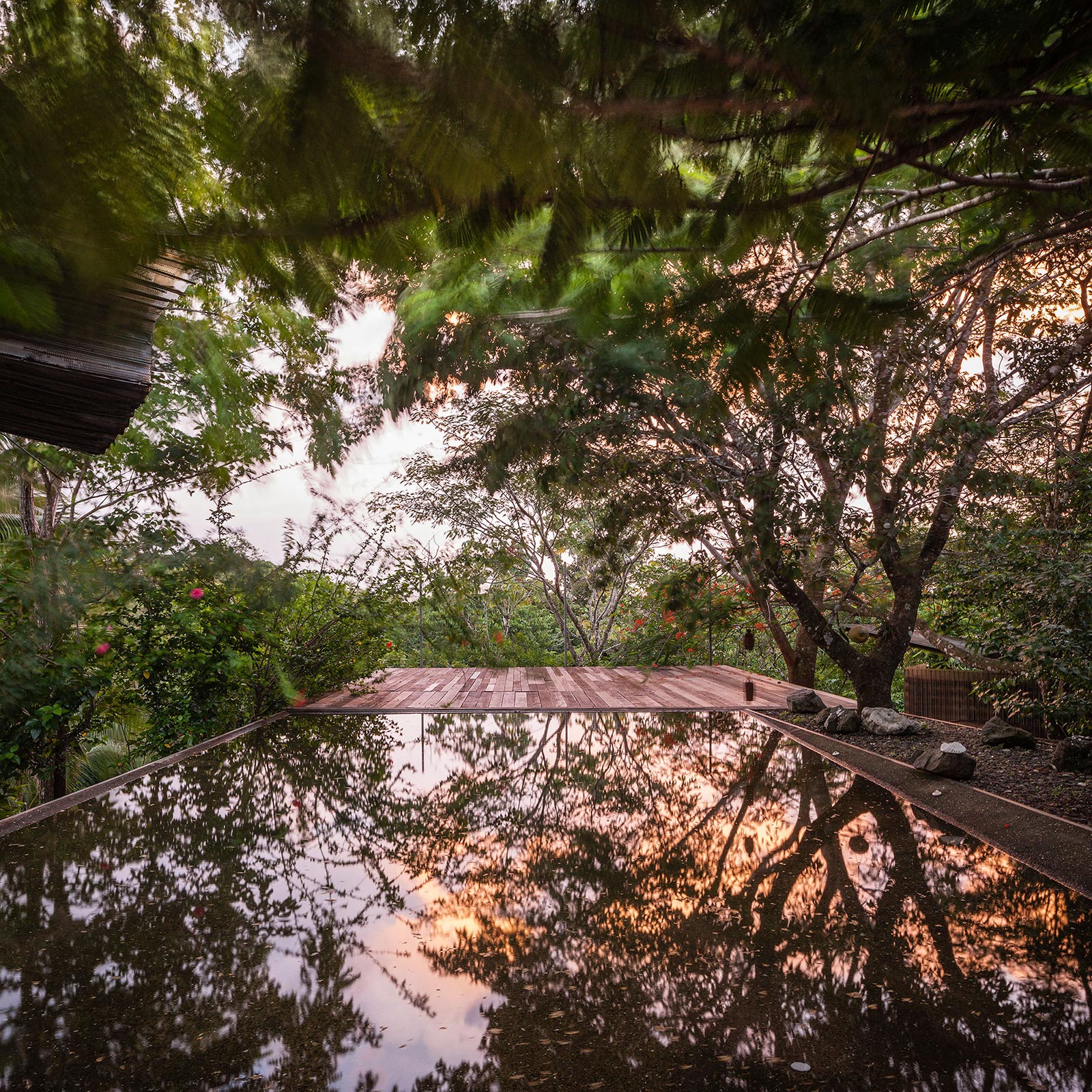 Celebrating the idea of living in perfect peace and harmony with Nature, the house impresses with unique structural features. It has no walls, windows or a solid roof. Instead, it boasts an airy structure, completely open to the landscape.
Privacy and protection from wind or rain are provided by sliding fiberglass panels and a flat roof made of corrugated metal sheets. Floors are made of salvaged and pressure-treated Douglas fir and pine, and cover the entire living area, the sunny terraces and the swimming pool deck.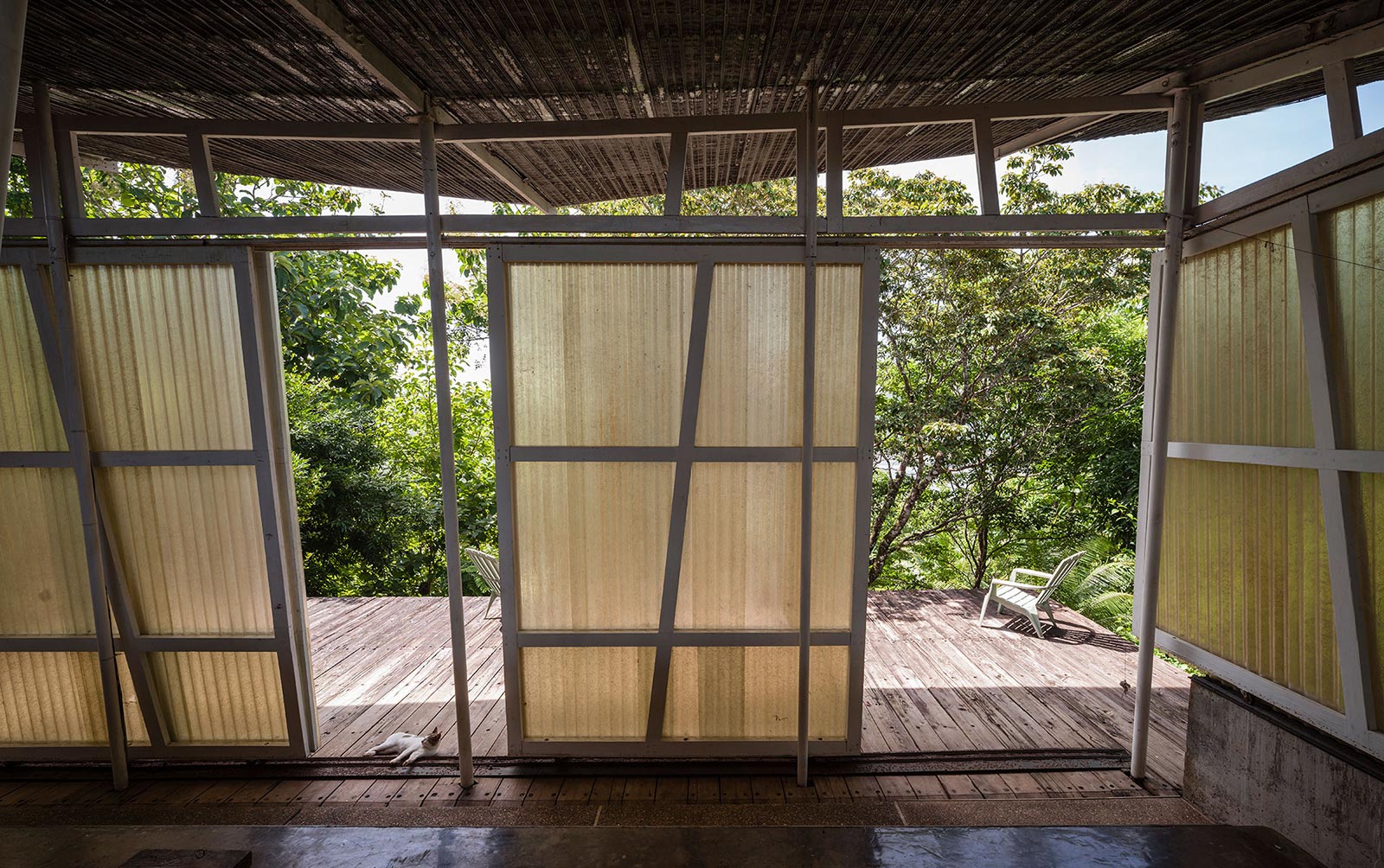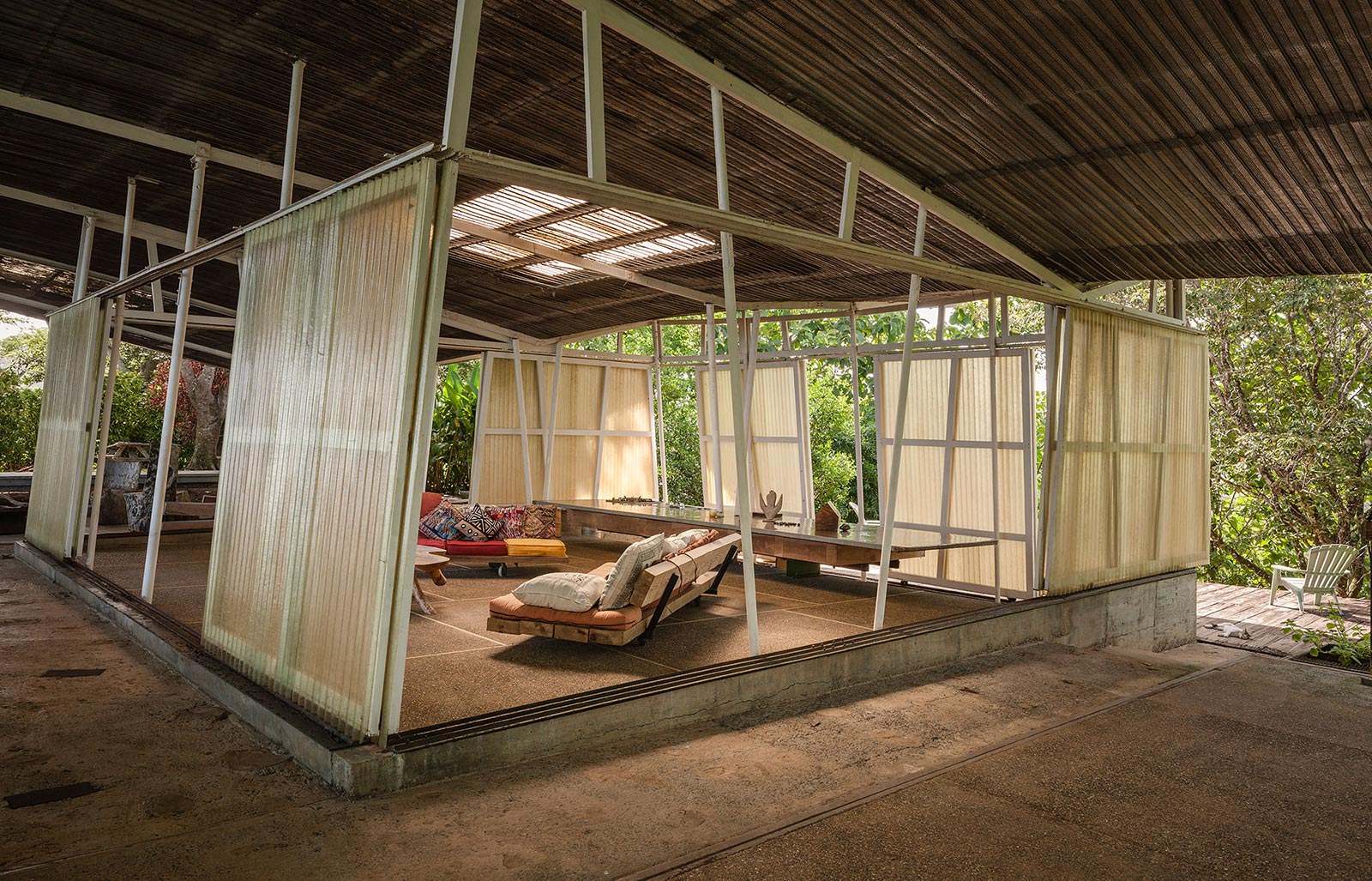 The interior solution is equally simple and eco-friendly but misses nothing of the comfort of a holiday home. A single open-plan space accommodates a cozy living room, a dining area, a small kitchen and a bathroom. Furniture items are scarce but enough, built of natural materials with just a few finishing touches of glass.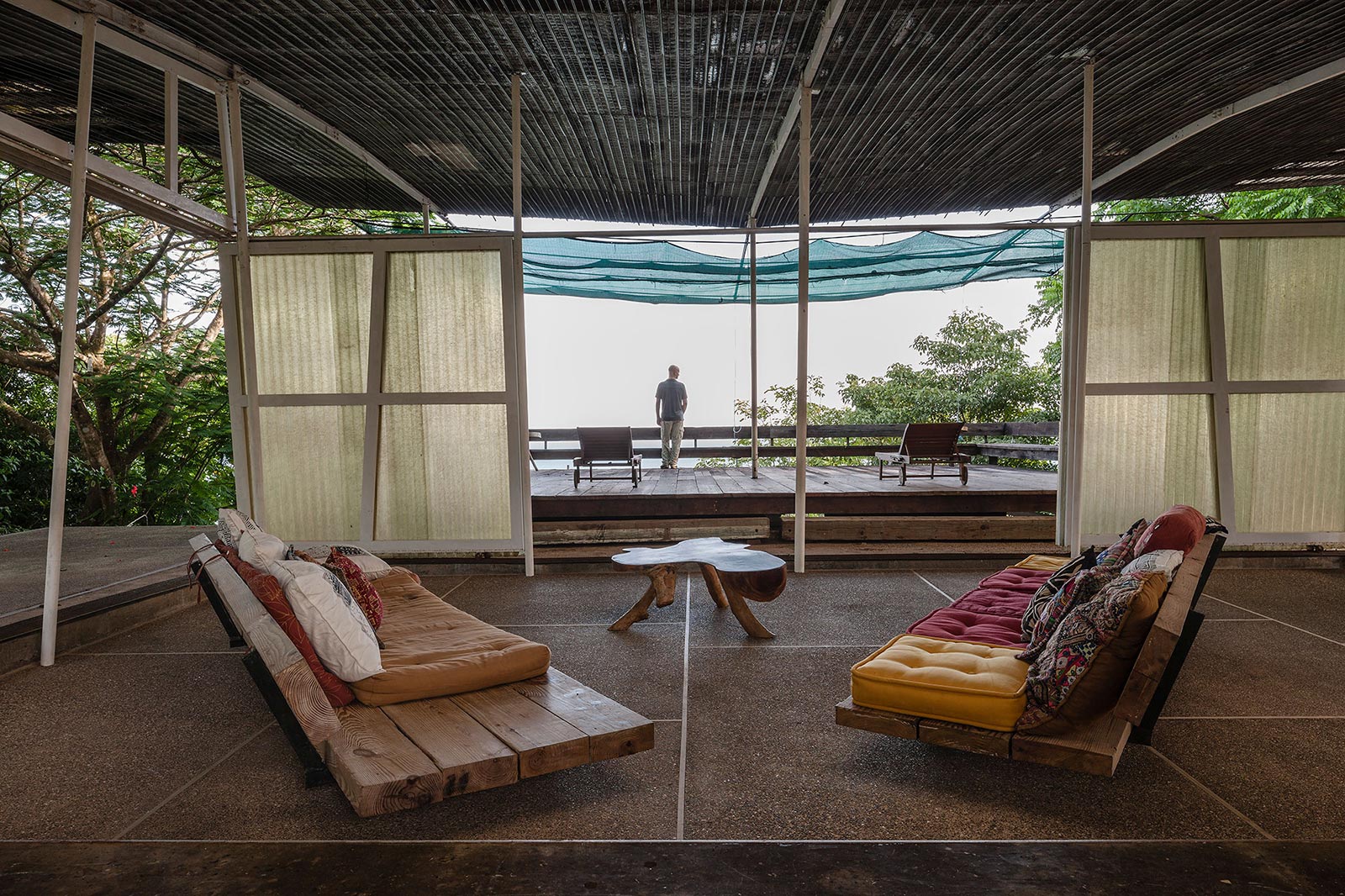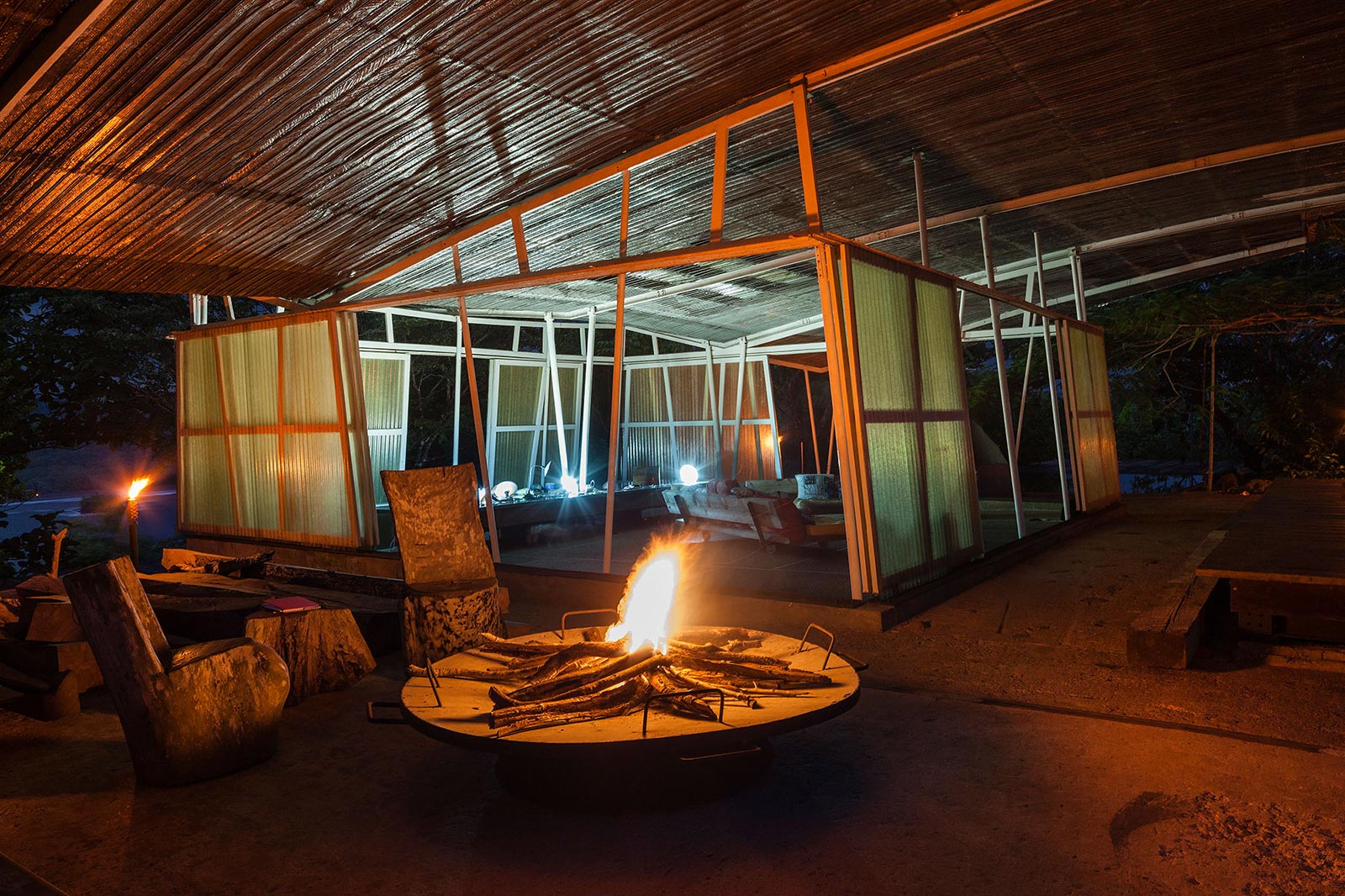 Salo House has not however been designed to keep its residents inside! This explains the fact that most of the built area is occupied by open-air decks and terraces, where one can enjoy close contact with Nature, stunning views and peaceful moments, day and night.
Dedicated to preserving Nature, the house is built entirely of sustainable eco-friendly materials, using also salvaged parts from local building sites, recycled wood, and various other lightweight materials. The site also boasts a number of eco solutions and features, helping its closer integration into the natural surroundings. The roof has a particular shape and orientation intended to optimize natural ventilation. Water for the kitchen and the bathroom is provided from rainwater reservoirs, and solar panels and batteries provide enough electricity for the household.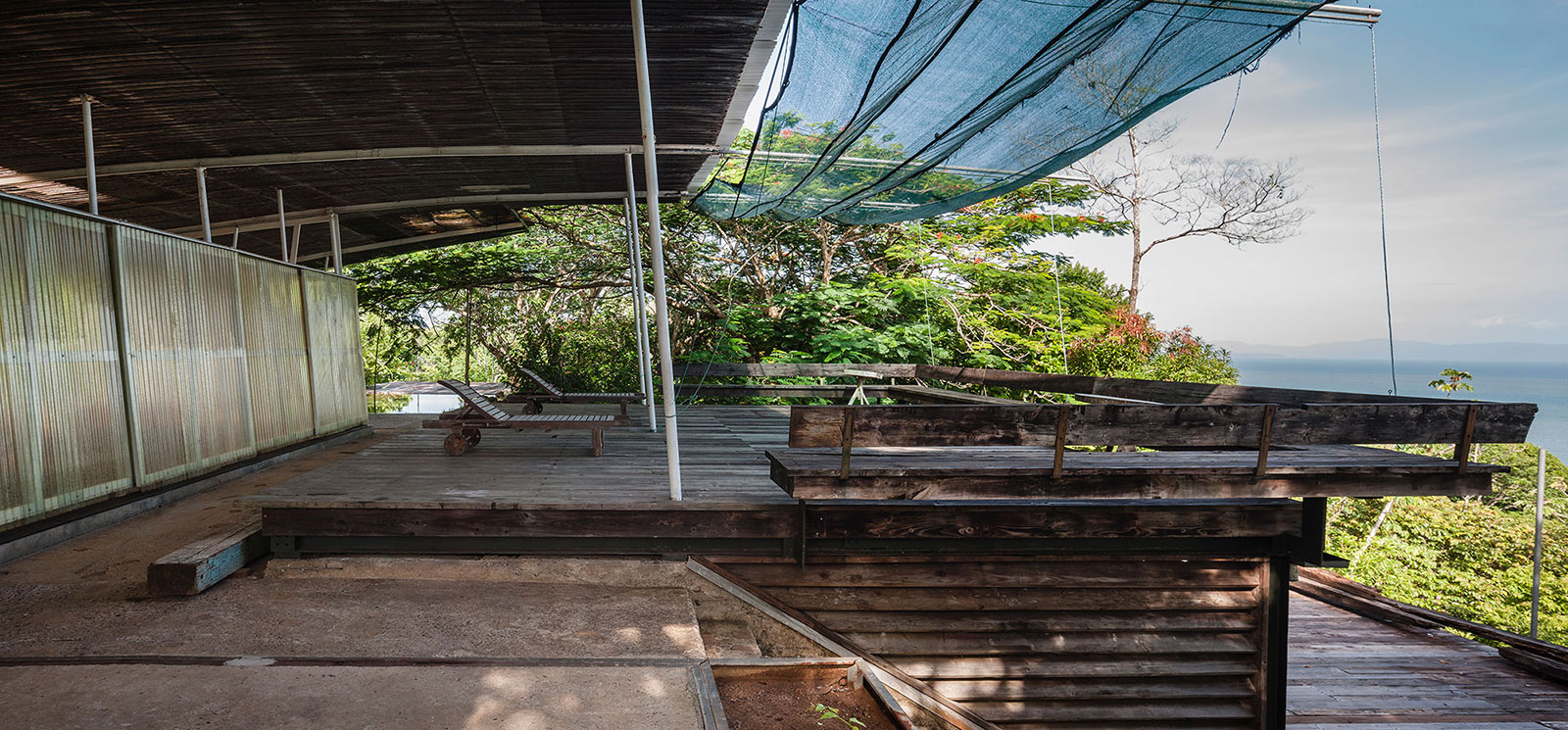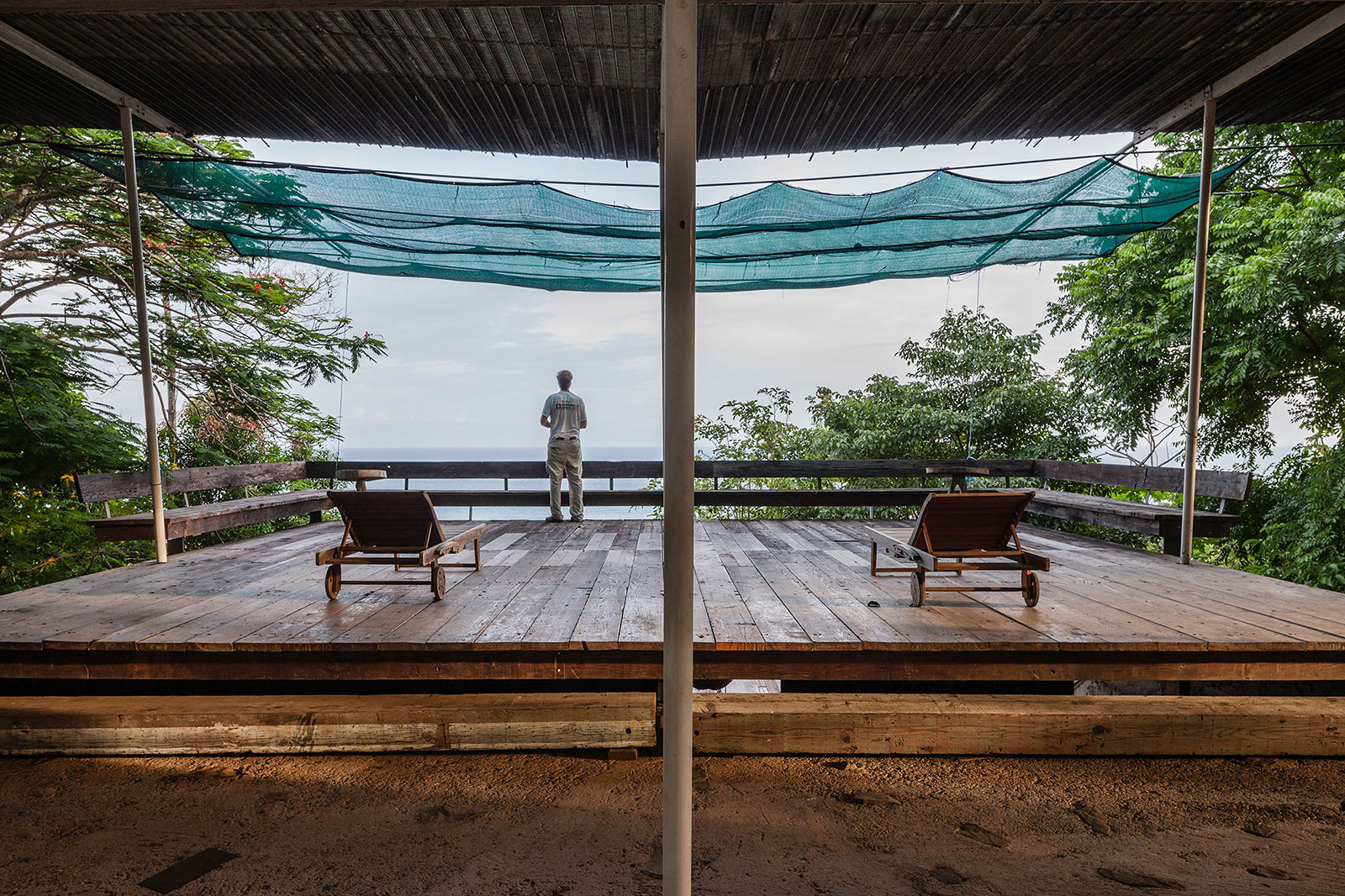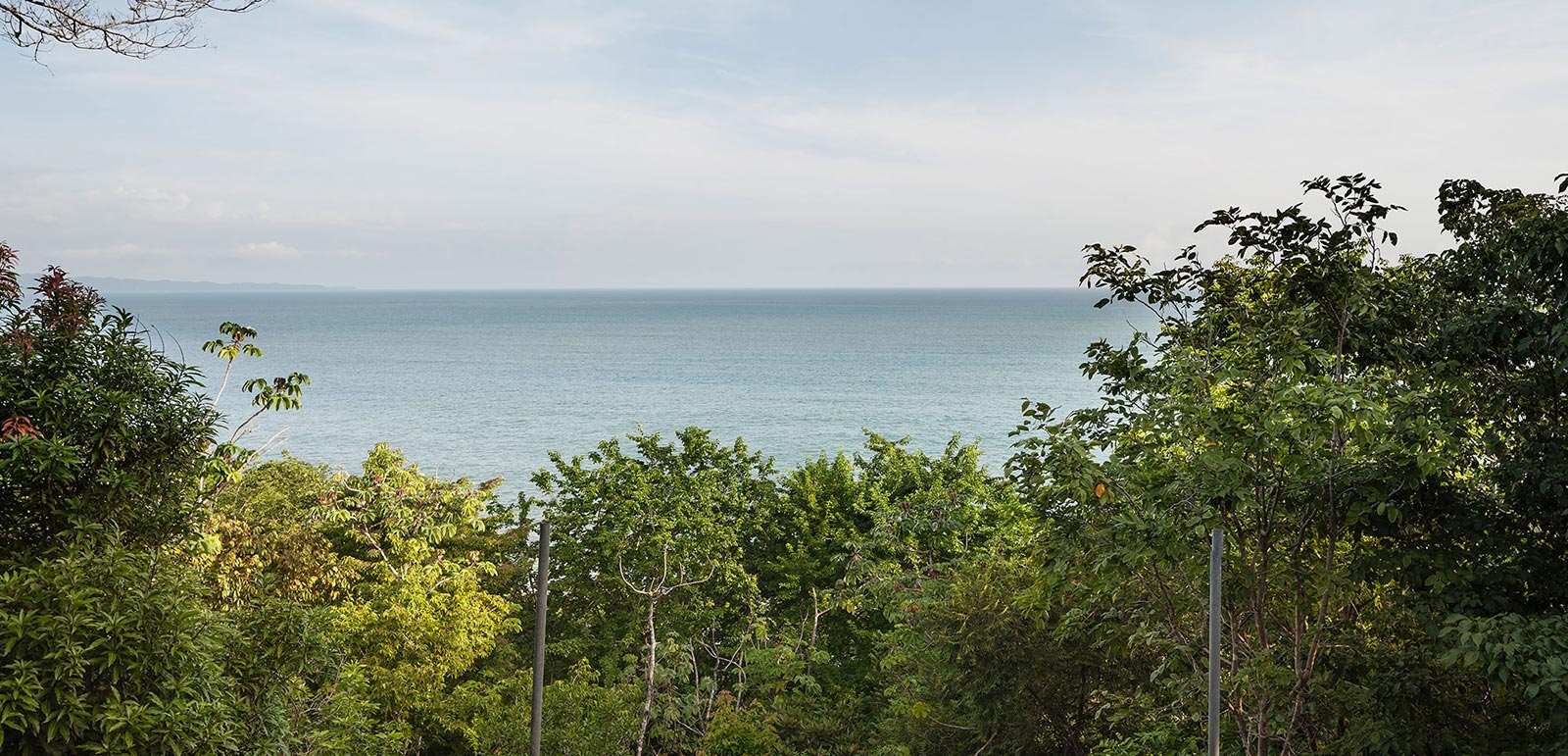 Photography © Fernando Alda