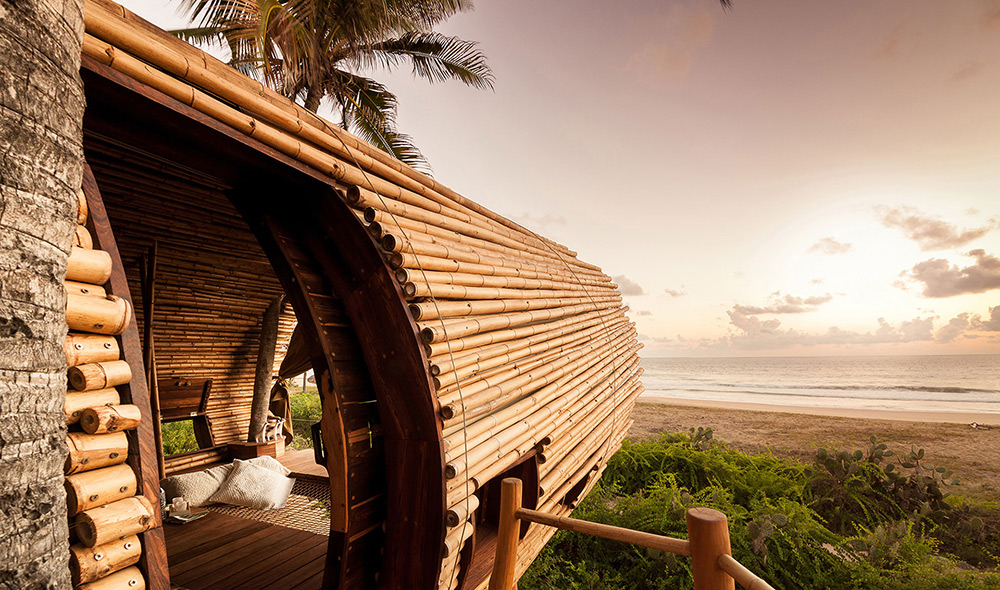 Who wouldn't love a Mexican tree house on a beach? It sounds like something straight out of a fantasy. But this bamboo cabin, situated on the coast of Mexico, is definitely a reality that anyone can enjoy. It's part of a 200-acre resort and is meant to give the feeling of staying in a treehouse.
The designers, Deture Culsign, set out to create a cool, cozy, and unique abode and they certainly achieved that goal. The main perch is part of a 700sqft / 65sqm property and is built in a circular shape, to give the look of a tubular room. The whole space is covered in lengths of bamboo and is filled with finishes of natural wood and linens.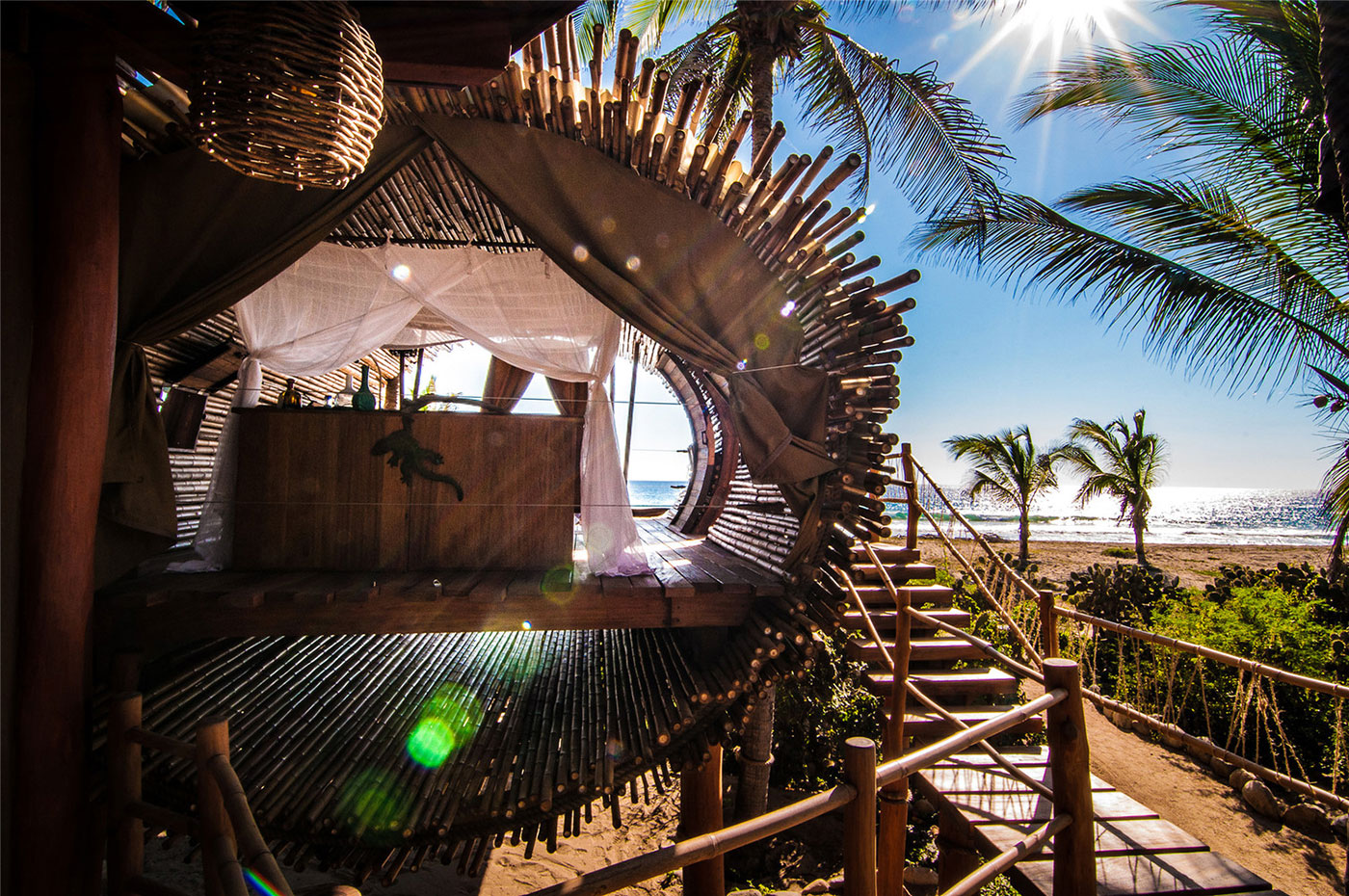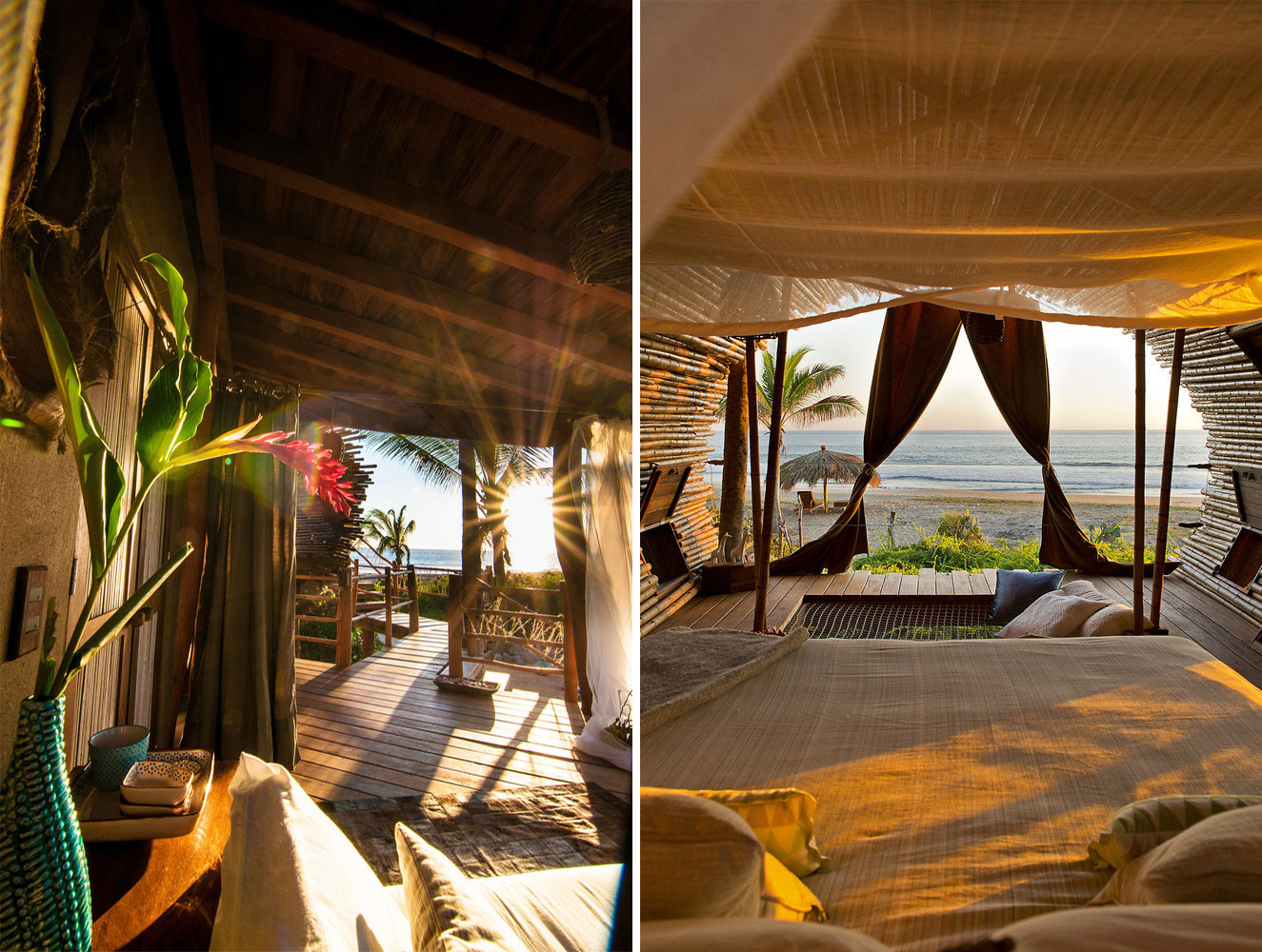 The exterior is topped with a clay roof and small windows can be seen that are opened from the inside via a flip-up design. Almost all materials, including the bamboo, are locally sourced and used creatively to make the elevated cabin property.
This luxury cabin offers a high end vacation experience without all the bells and whistles of a fancy hotel. Simply the location and unique design set it apart from any other resort. The bamboo cabin rests adjacent to the beach and you can see the stunning ocean view from just about anywhere in the bungalow.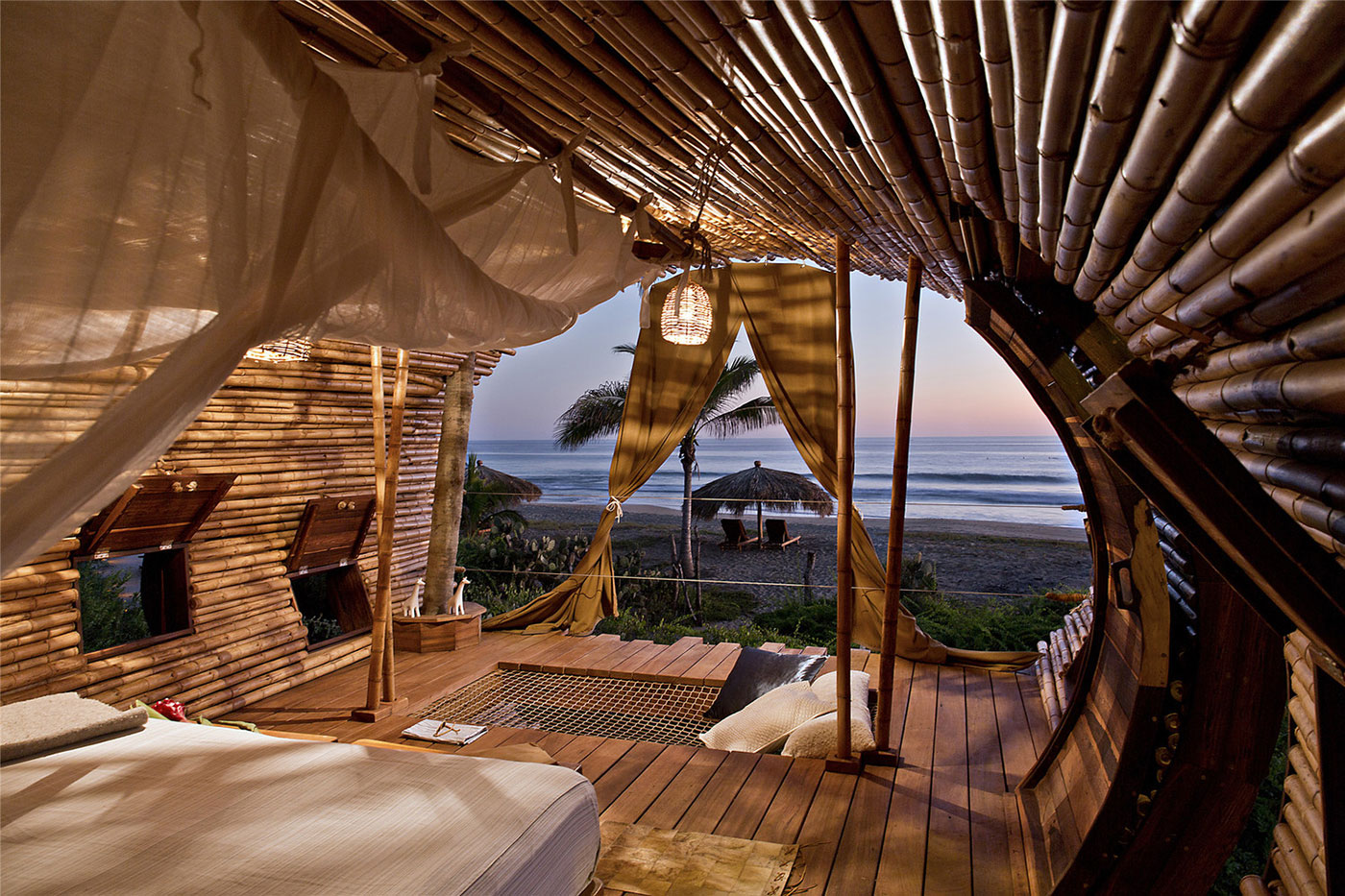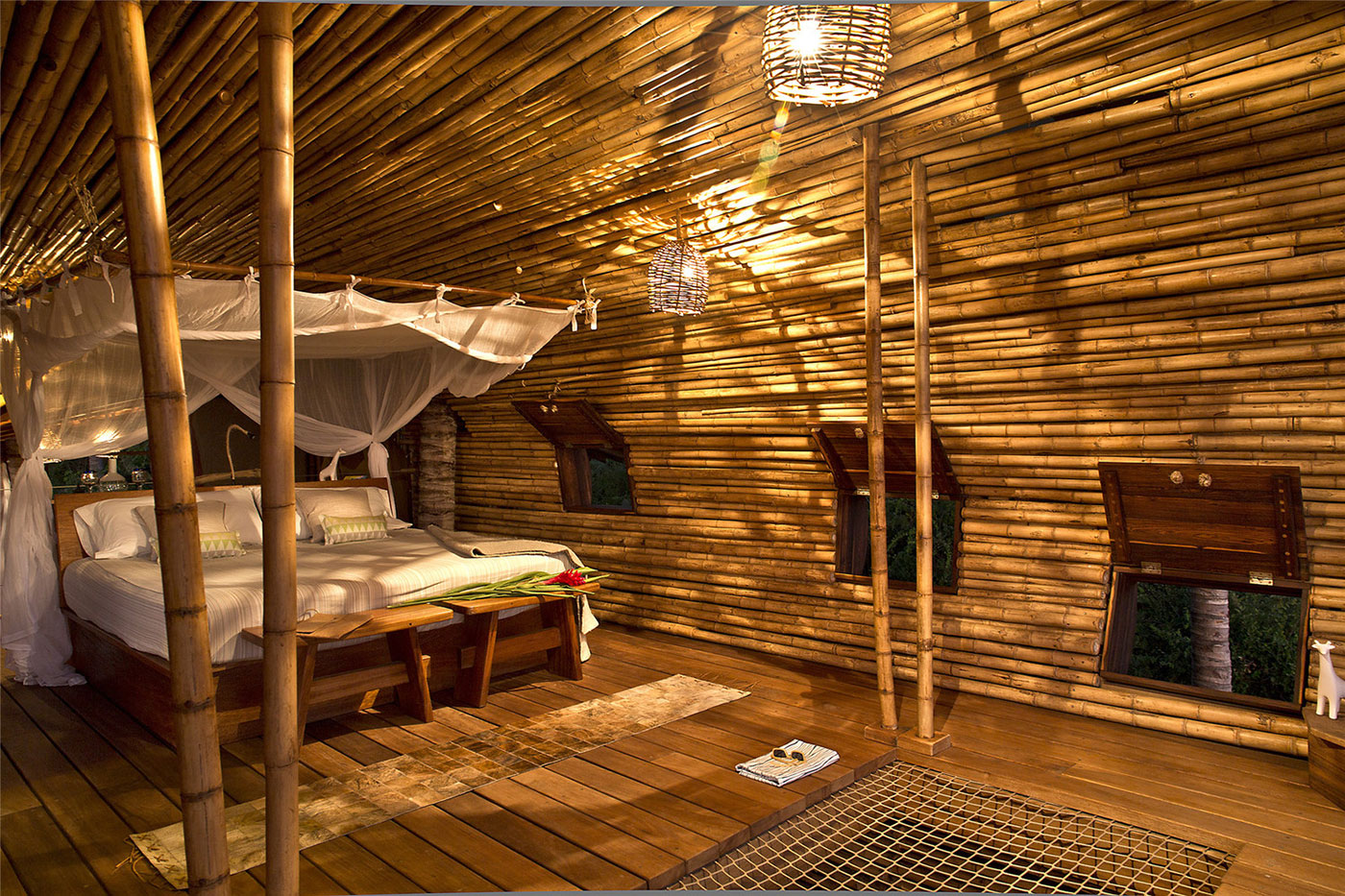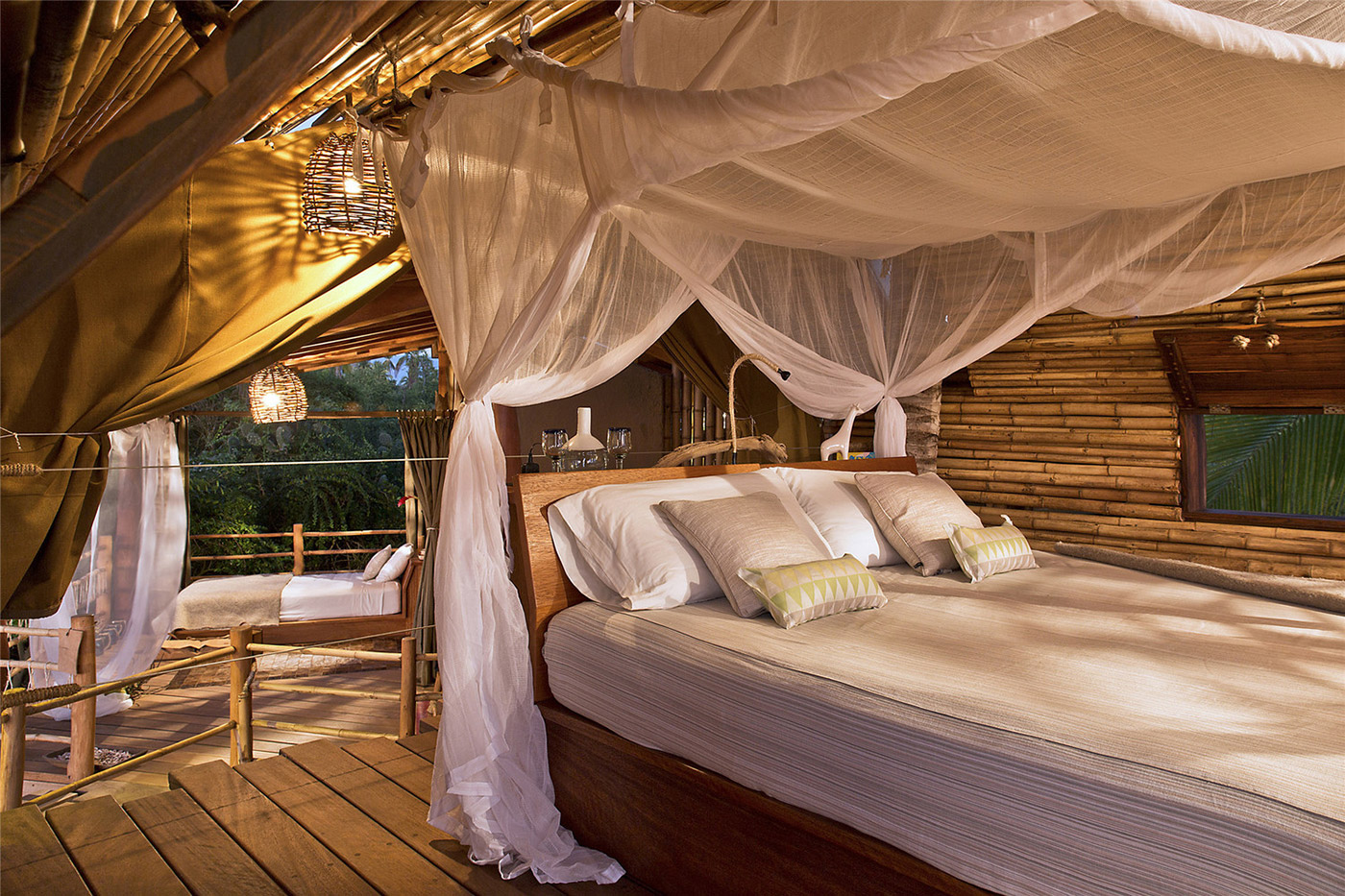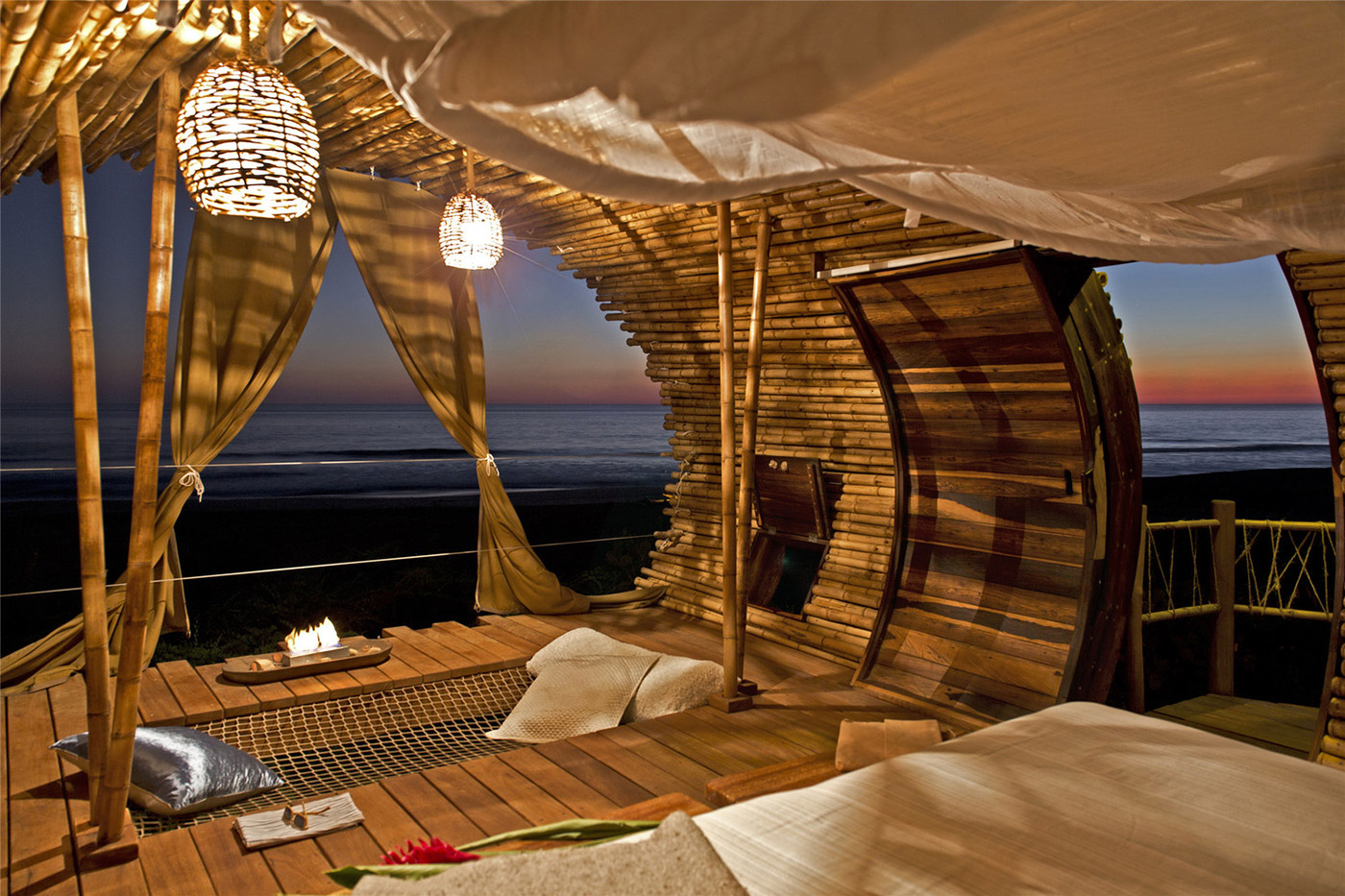 An integrated rope hammock is built-in to the flooring just in front of the massive canopy bed where you can relax above the warm sand and bamboo shoots below.
It's an architectural wonder and only took about six months to build before the resort opened it up to guests. That's a major design feat in a small amount of time.