The urban vacation home is literally taken to a whole new level in this project, finding its place among dense foliage and natural vibes. Setting the bar in comfort and style for tree house vacation homes, architect Andreas Wenning offers a charming abode that does not strictly adhere to tree house construction principles, but brings its flavor and experience to it.
This 301 square foot cabin is located in Berlin and comes recommended for anyone passing through.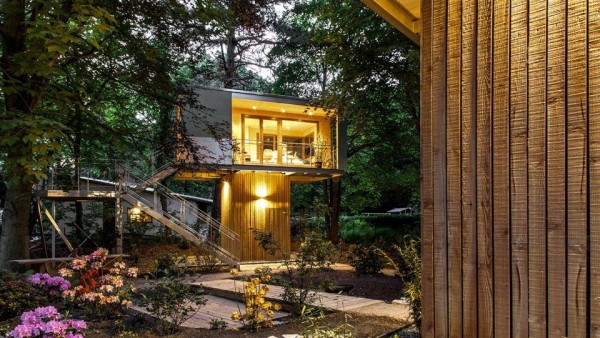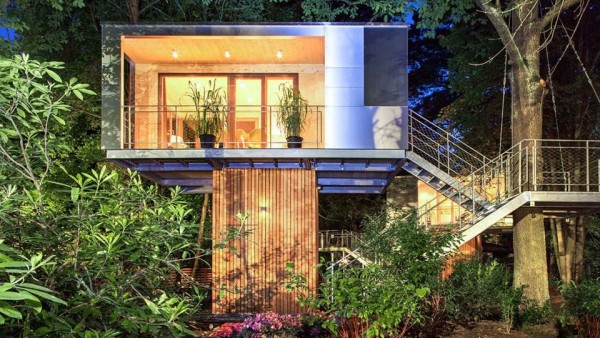 The site offers two identical tree houses that float off ground level, supported by substantial columnar structures – in many ways evocative of the trees around it in its proportions and materials. A steel staircase leads up to the cabin that is a simple, open planned unit with generous glazing and inspiring perspectives. A balcony, running along the length of the cabin, offers a spillover that brings occupants even closer to the trees that surround them.
The interiors house a kitchenette, living-cum-sleeping area and a bathroom, and are finished in wood lending a light, rustic appeal. The two tree house vacation homes differ in their sleeping arrangements with one offering a comfortable double bed, while the sofa in the other doubles up as a twin-bed sleeping arrangement.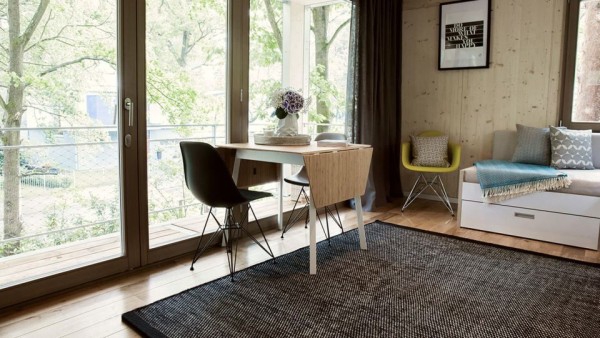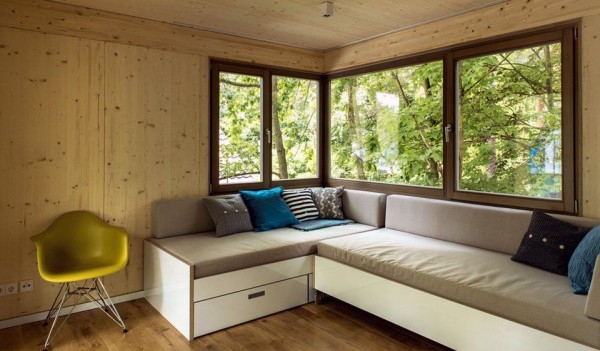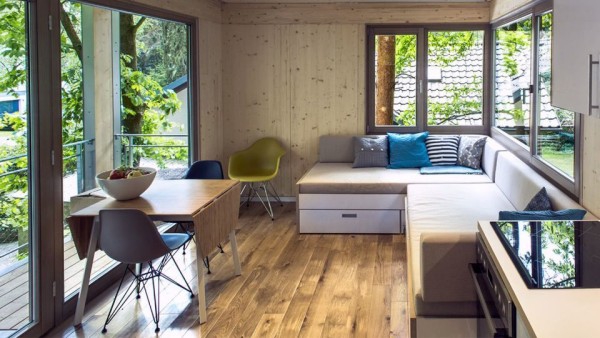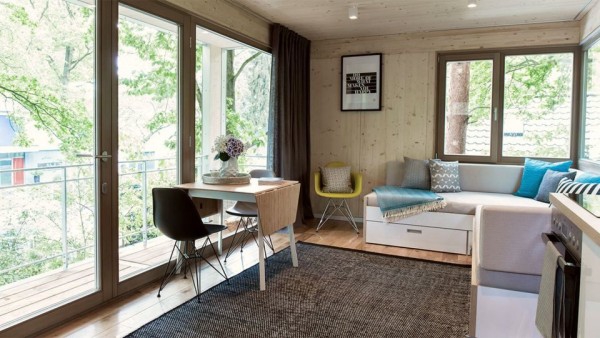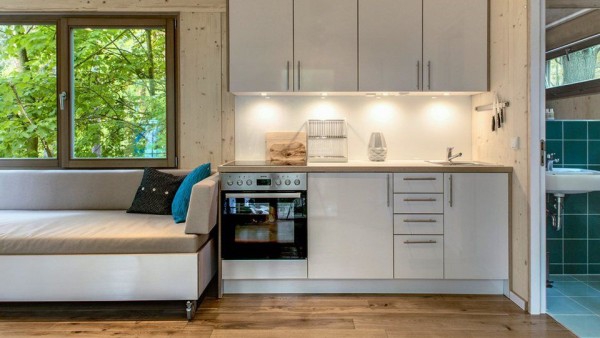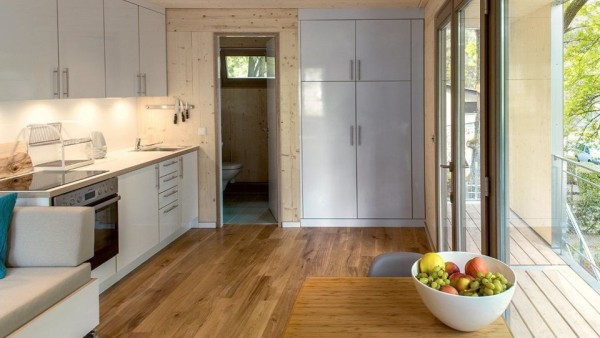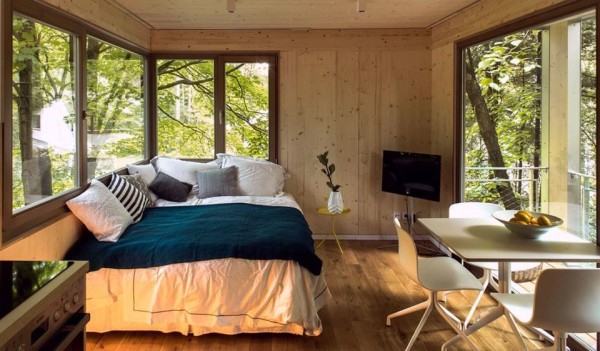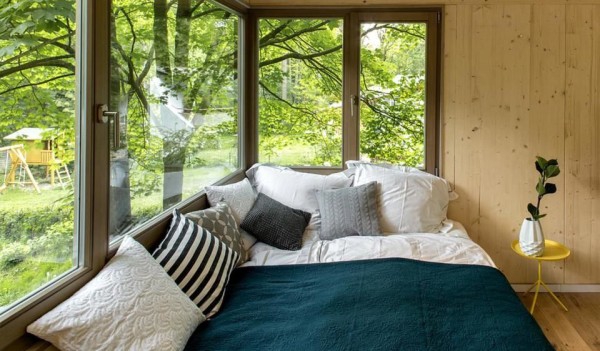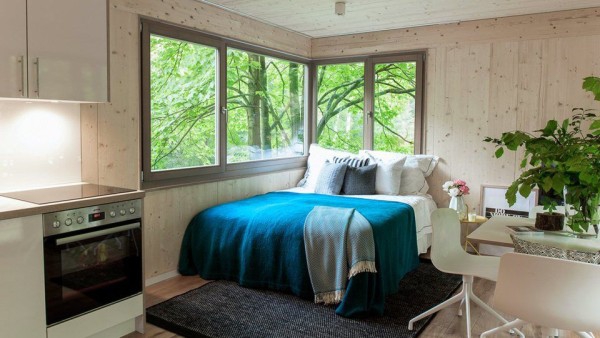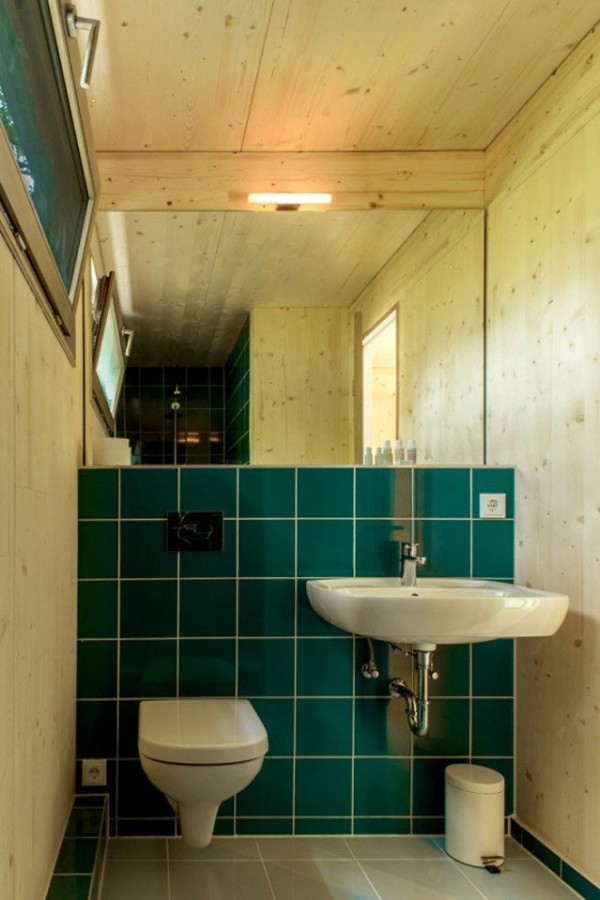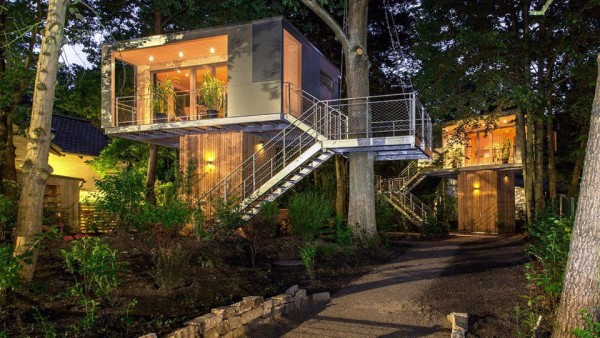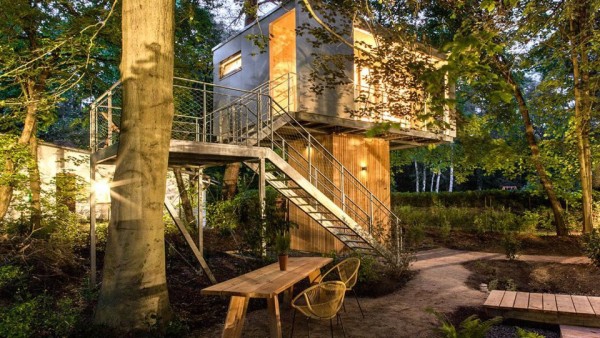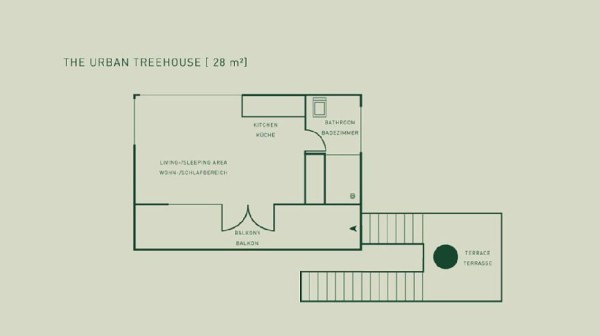 Removed from the bustle of Berlin, these vacation cabins offer a sanctuary of serenity and a unique experience in the busy metropolis.