When you think of a home that would reside in the depths of a jungle, you don't often associate it with the term 'futuristic'. But that's what this stunning 805sqm / 8665sqf property represents.
When contemporary architecture is molded around the natural landscape of the existing vegetation, you find a harmonious blend of state of the art design and unique comfort.
Designers Marcio Kogan and Samantha Cafardo of StudioMK27 were tasked with the challenge of maximizing the connection between architecture and the existing nature, and providing a view to die for which looked out to the ocean below.
If you can imagine building a minimalist house design in the lush thicket of jungle and then flipping it upside down, that's what you'd get here. The single family home consists of three levels. Starting from the top we have the social areas such as a swimming pool, the main living room, and then the kitchen.
The second level brings us down to six individual bedrooms, five of which have their own private verandas. Then the third (or ground) floor holds a vast covered deck that is cleverly shaded by the extension of the upper levels projected design from the mountainside. Also there, we find a fun area for the children to play.
The bulk of the home's base is built from a solid concrete slab, which lends to its contemporary look. The jungle house is then comprised of mainly light, natural wood slats and wide open spaces. The furniture tends to fall on the minimalist side; grey, white, and metal finishes adorn each level.
It's not something you see every day in the depths of the Paulista Rain Forest, but this home is a gem waiting to be discovered and enjoyed.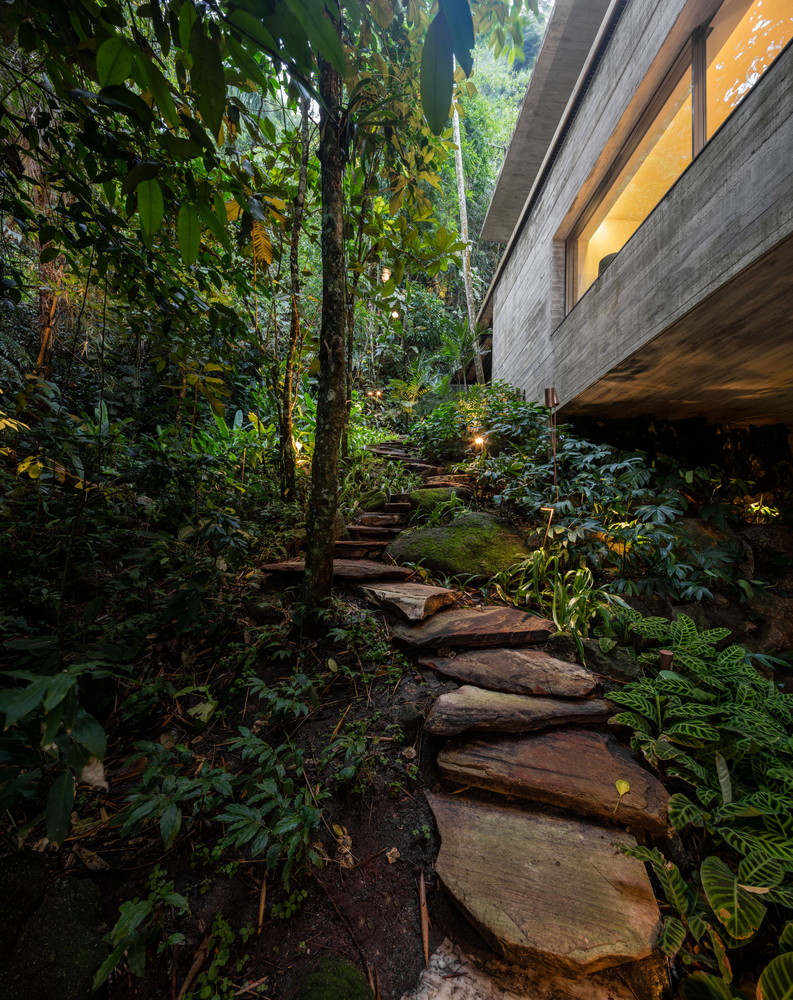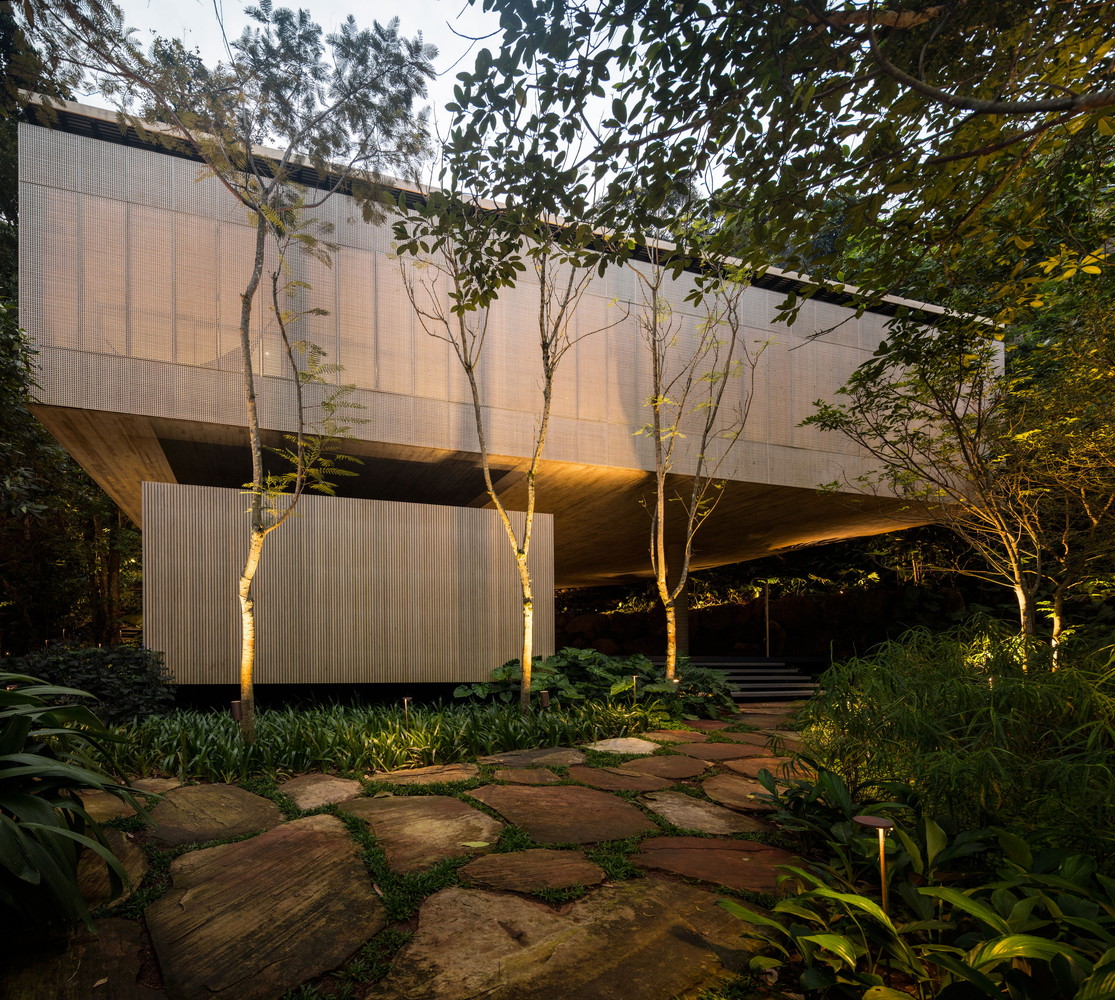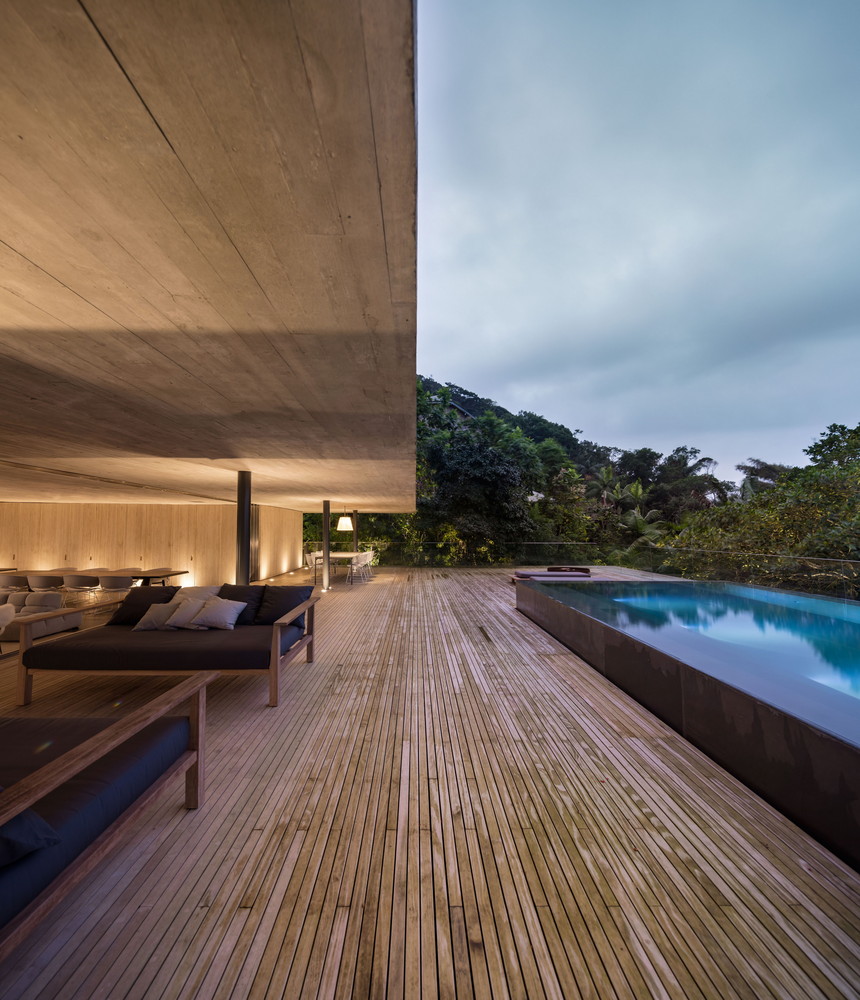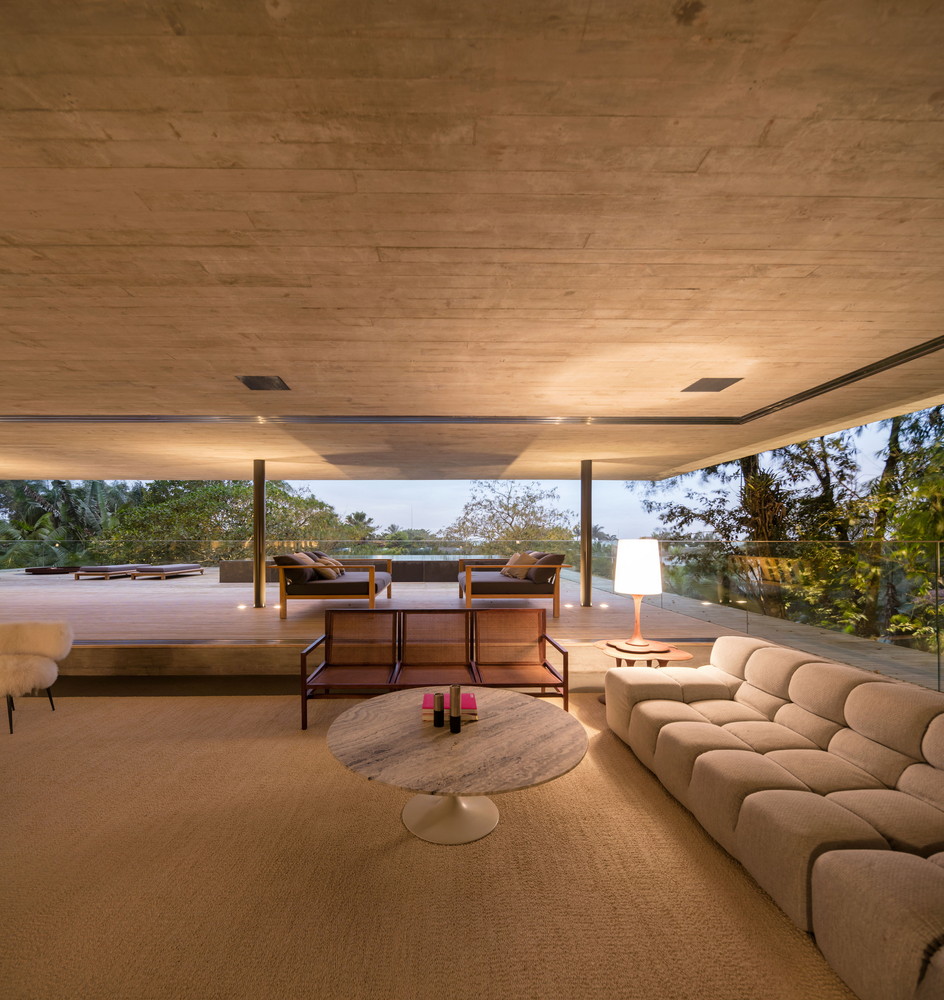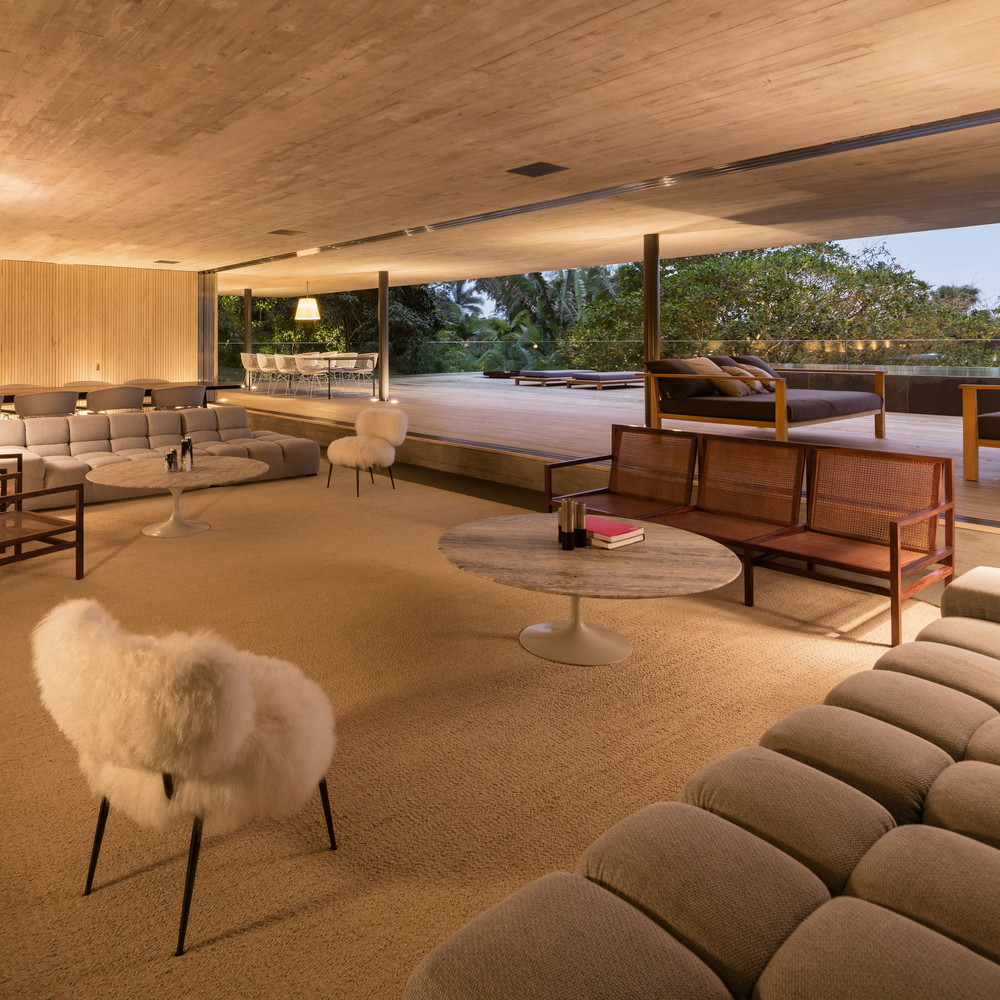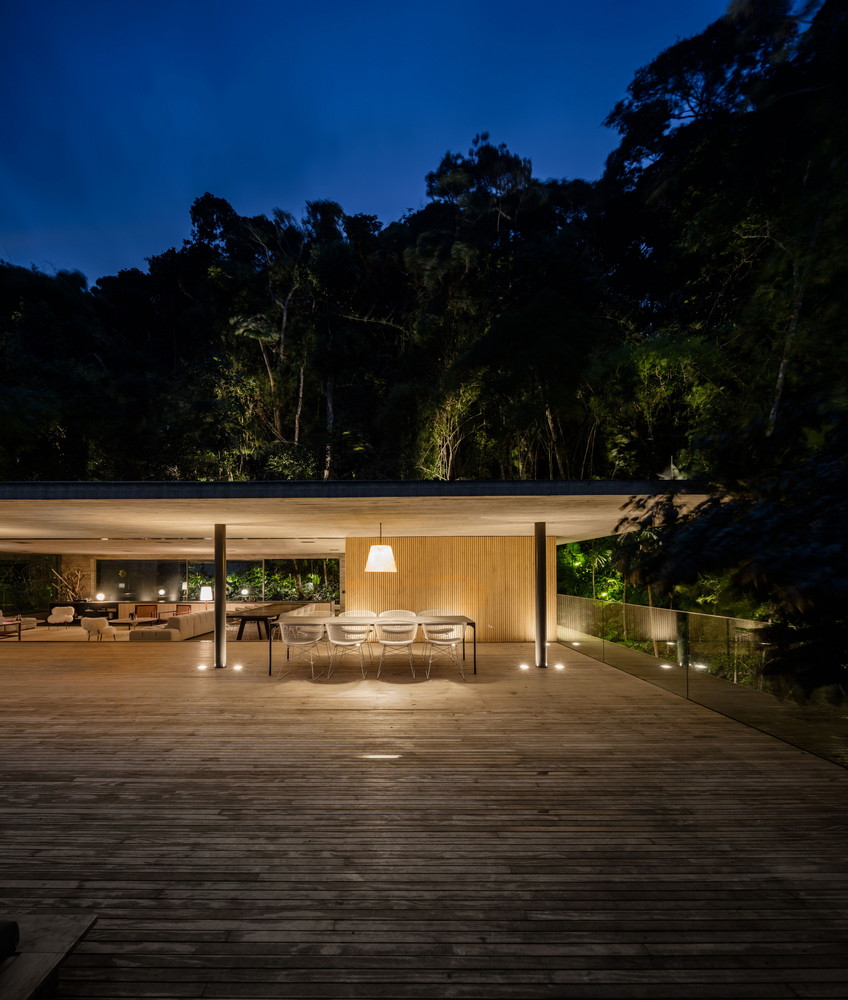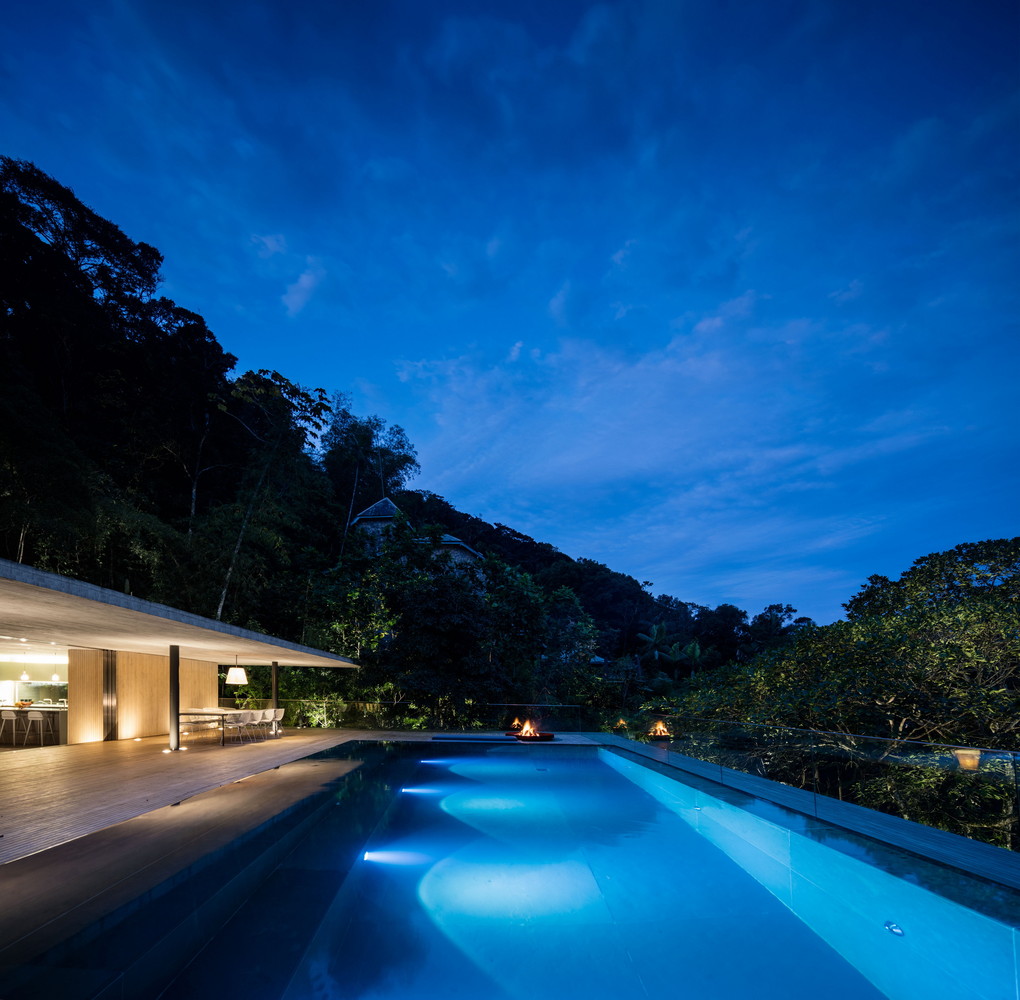 Photos by Fernando Guerra | FG+SG