La Casa en el Bosque is a site only believable when you see it for yourself, and even then it's a stunning spectacle of a home. A unique and gorgeous design by GrupoArquitectura in Mexico, this spectacular family house is nestled deep in the lush vegetation of its surroundings, making it appear as if the house came first, and not the other way around.
Methodically planned out from the very beginning, this home consists of two geometric structures of concrete which are then joined in the middle with a system of metal beams and a floating glass pedway, of sorts. When you migrate from one section of them home to the other, it appears as if you're hovering over and through the scenery outside, leaving the lush jungle undisturbed. The single family home contains three bedrooms with bathrooms, TV room, lounge, dining room, living room with breakfast area and family kitchen, laundry, utility rooms, warehouses, machine rooms, and a parking lot. As you're taken throughout, you're met with sleek surfaces of metals, wood, glass, and stone which all co-exist perfectly within the amazing architecture of the house. A sustainable design means that all windows have a Low-E coating and the irrigation system works off of a waste-water filtration unit.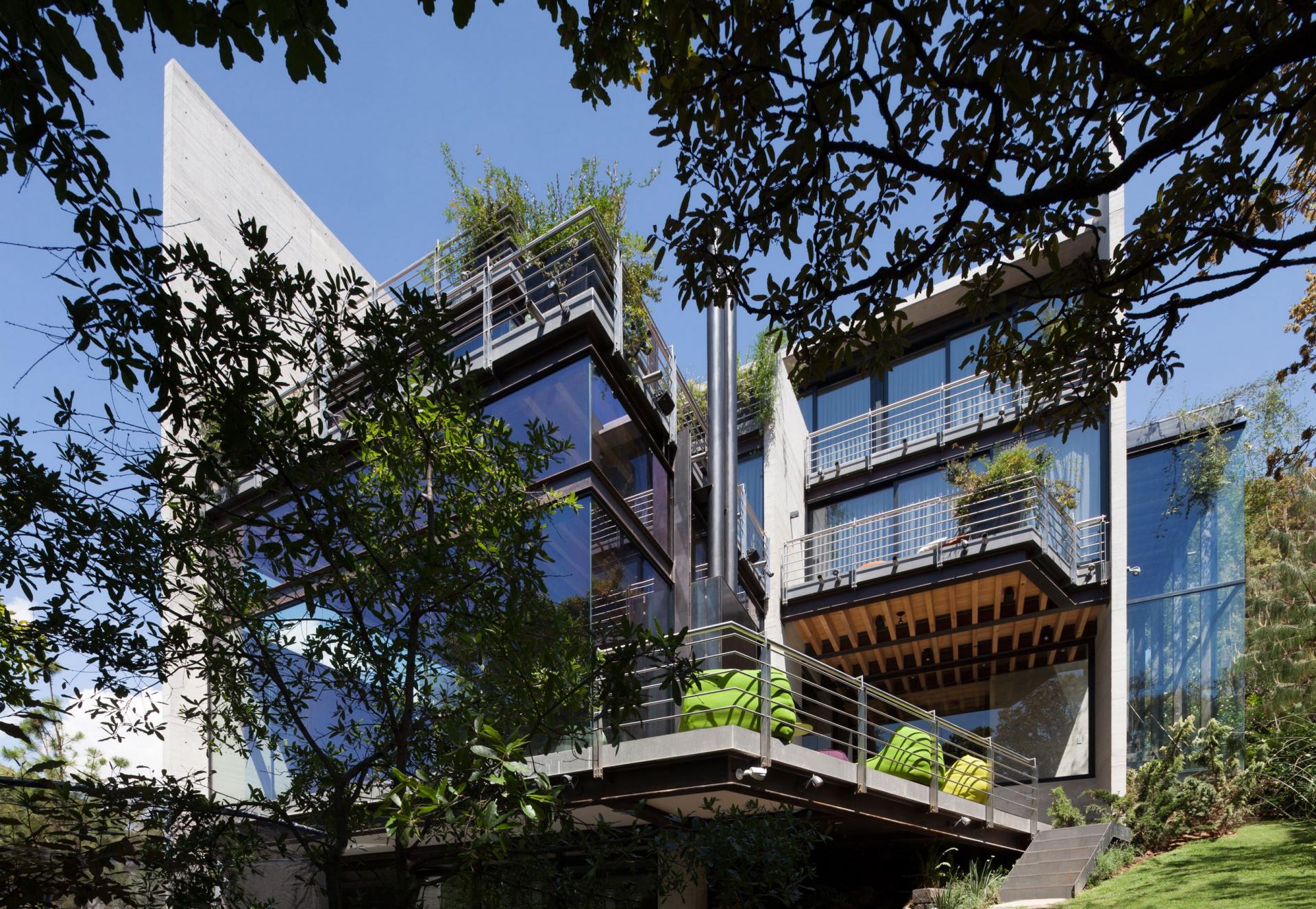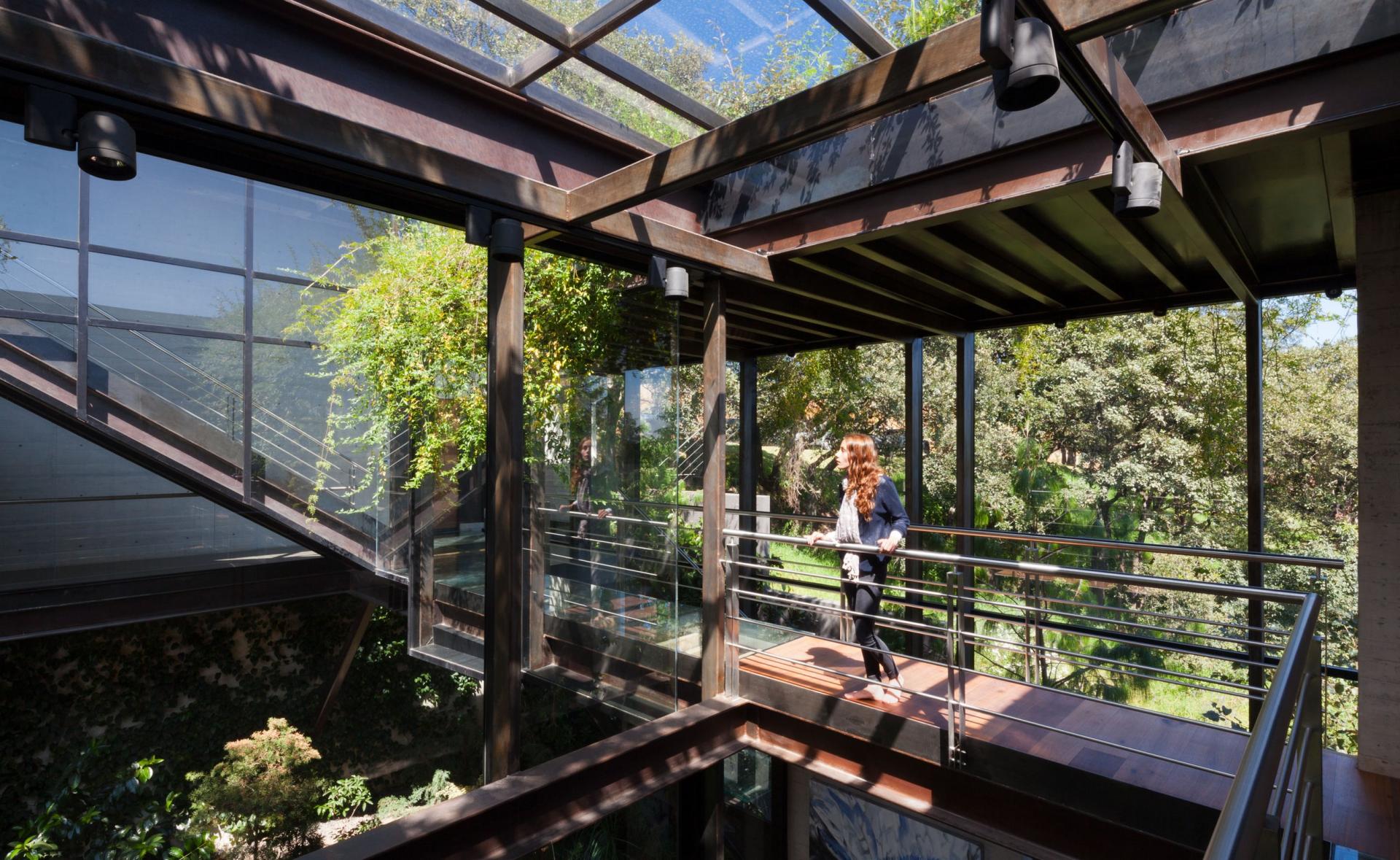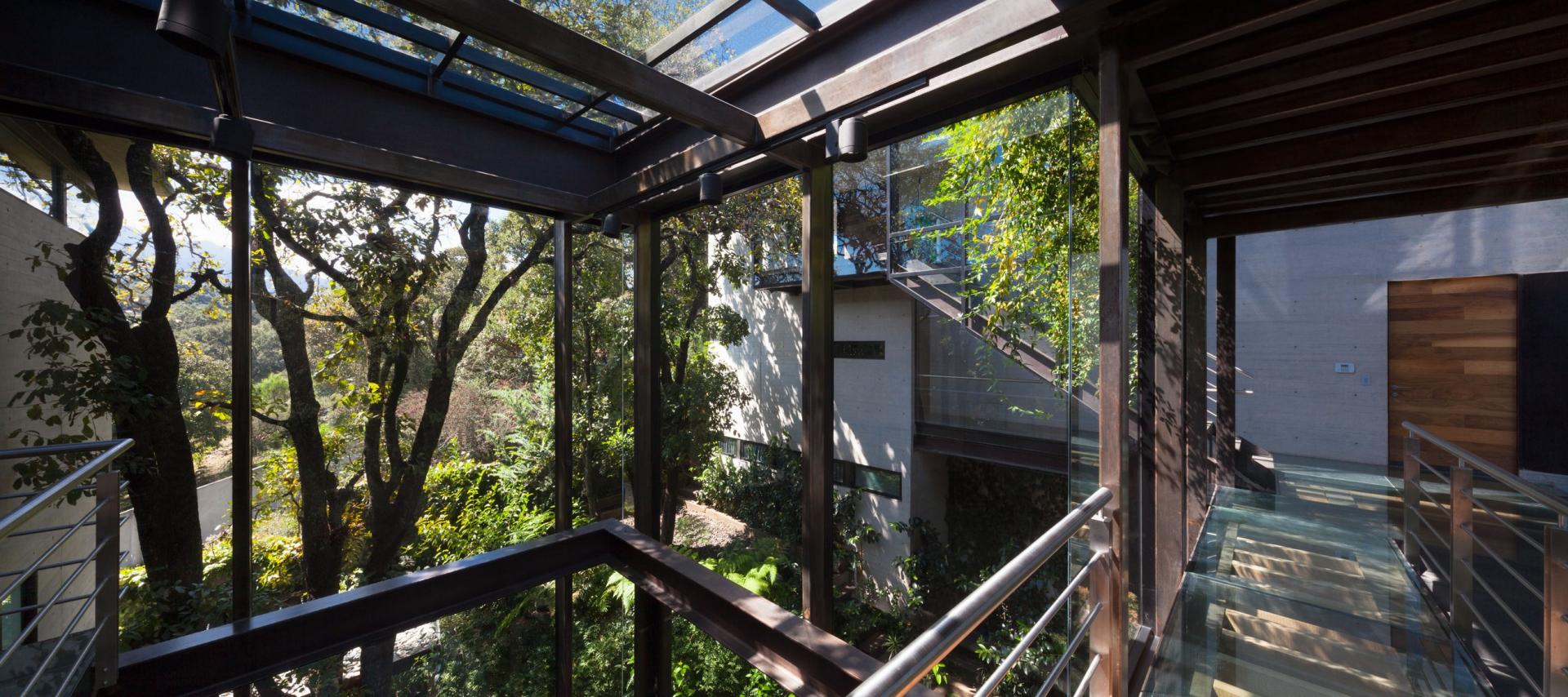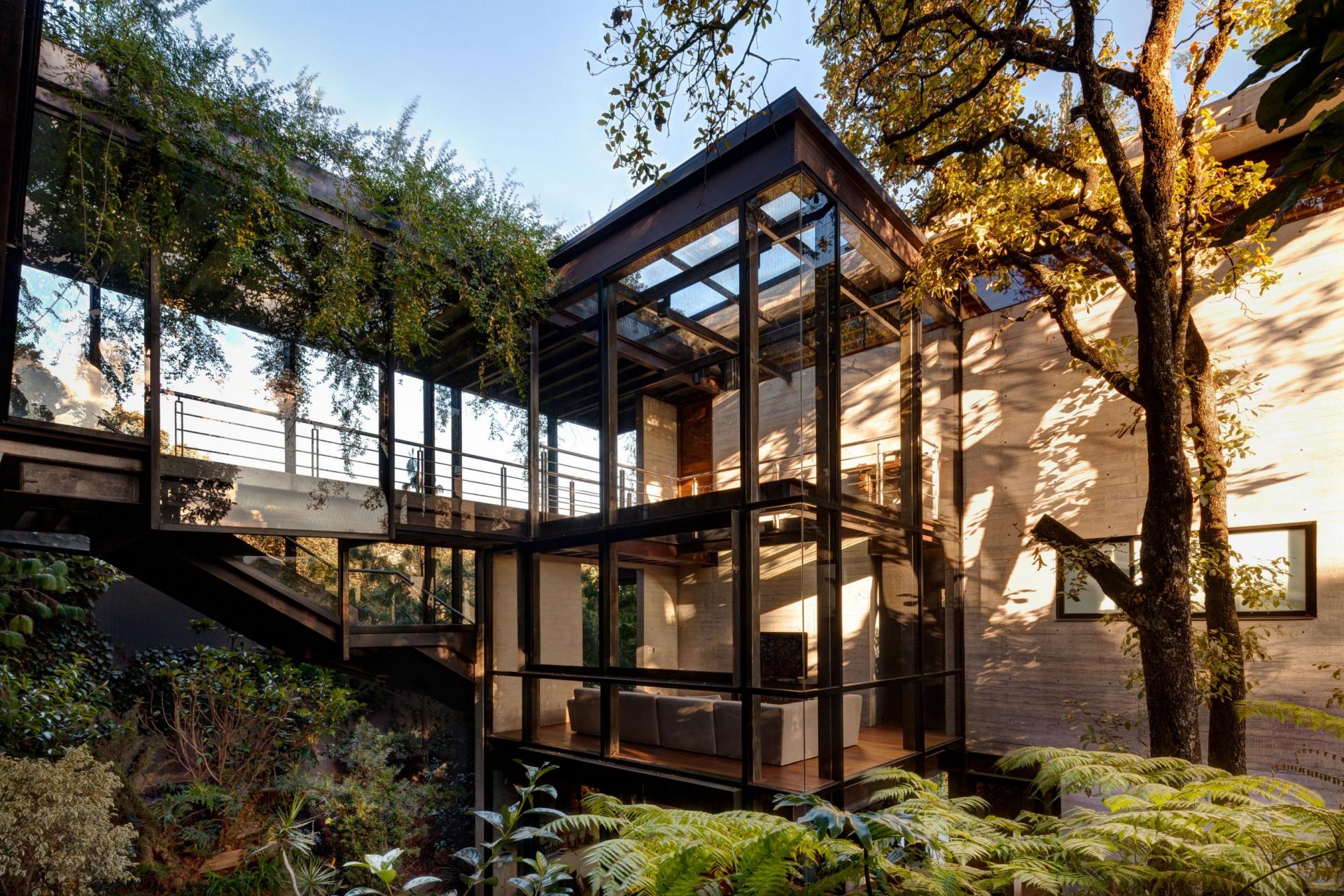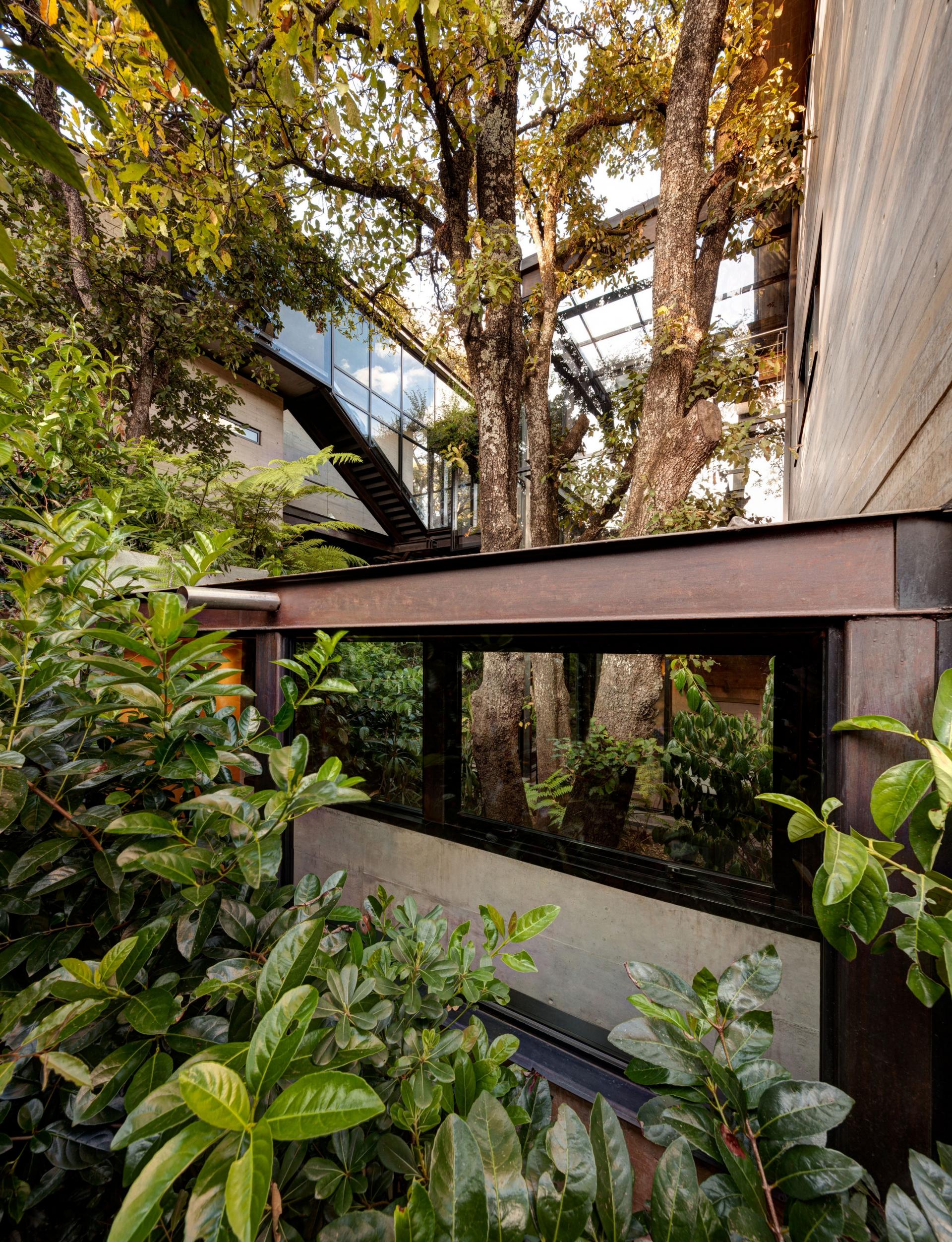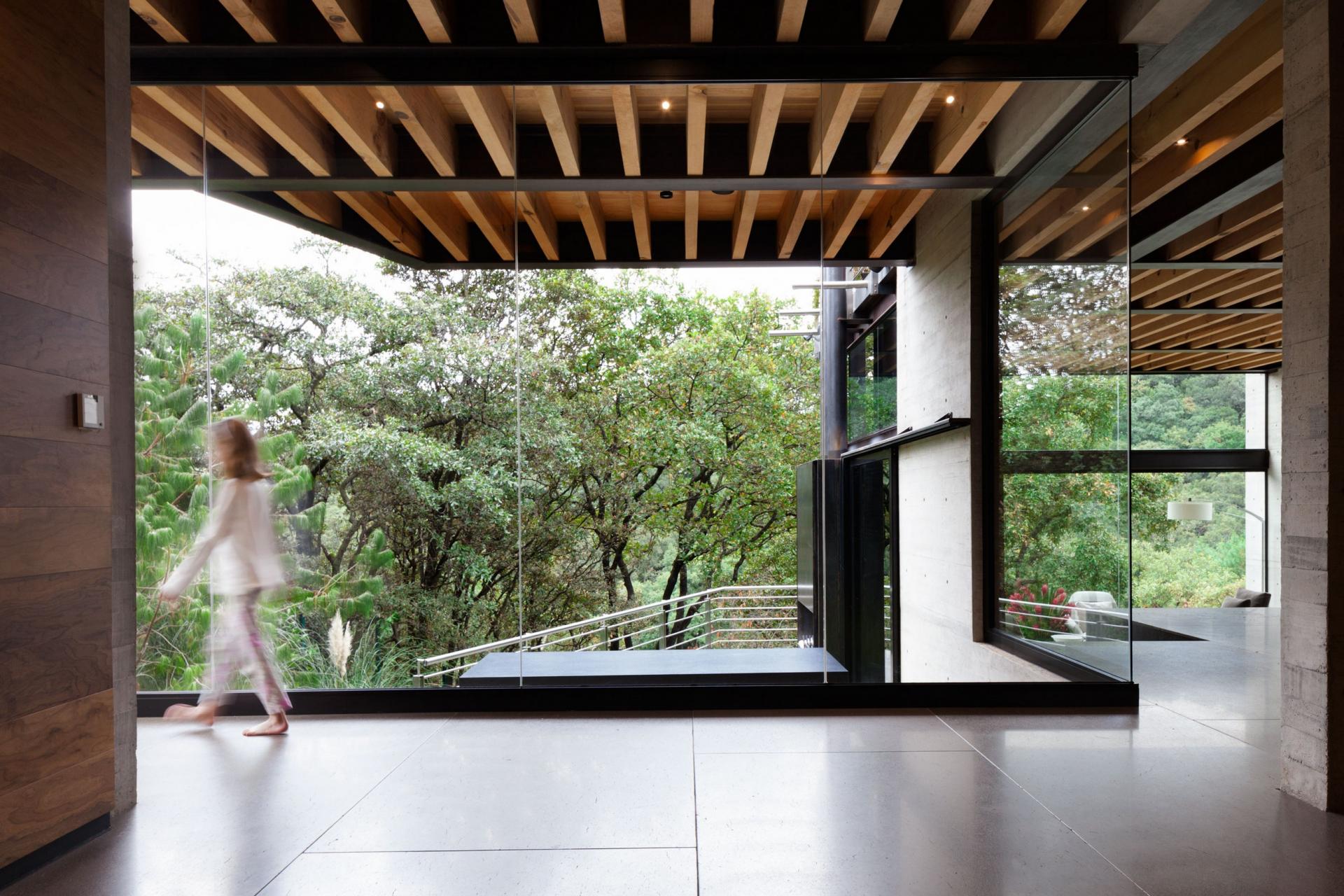 Emerging to the exterior of the spectacular family house, one can find many areas to sit and relax. The landscaping is done in a way that melds naturally into the lush vegetation that surrounds the property. Various shades of green delight the eye and comfort the soul as you sit on the concrete patio or swing in the hanging hammock.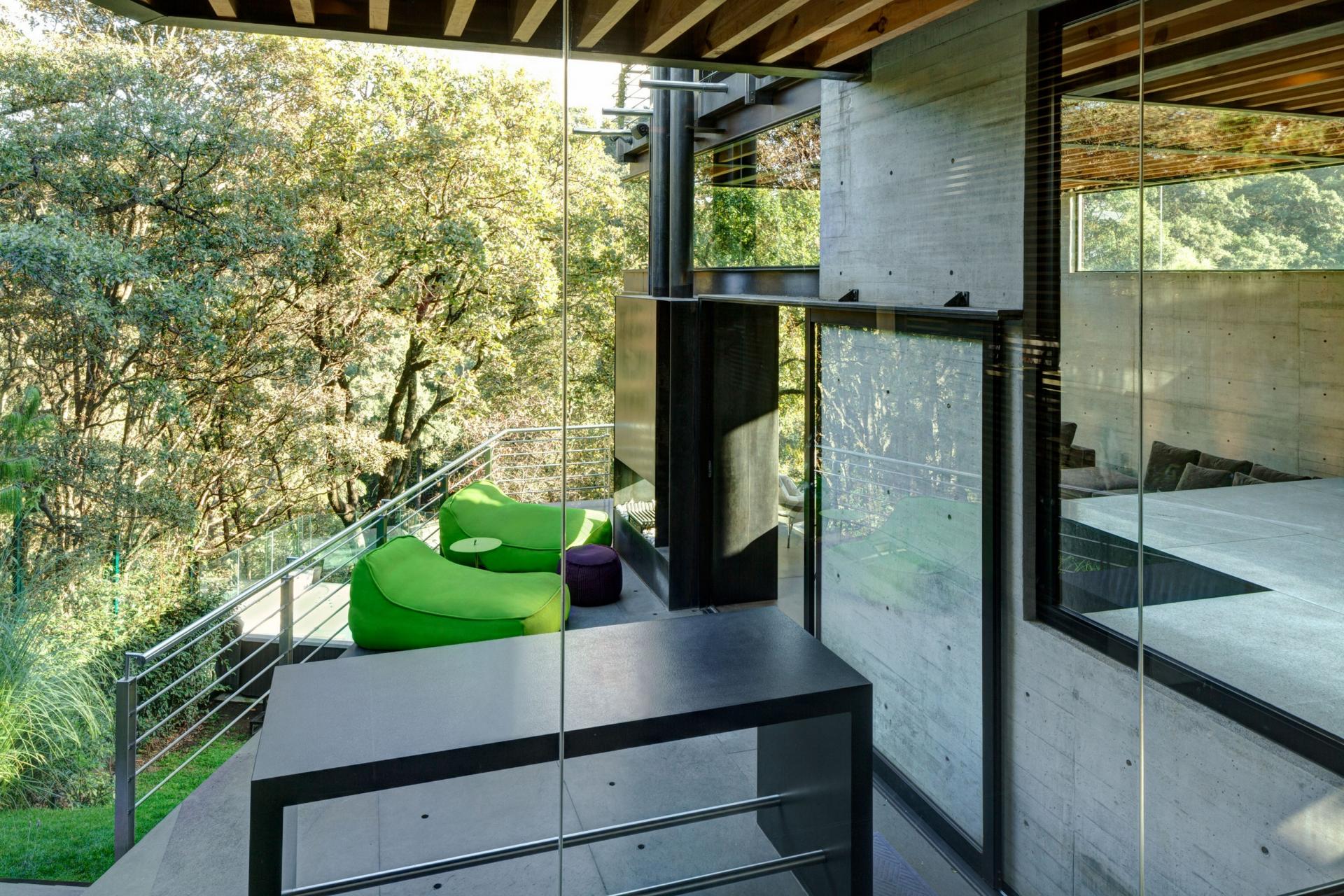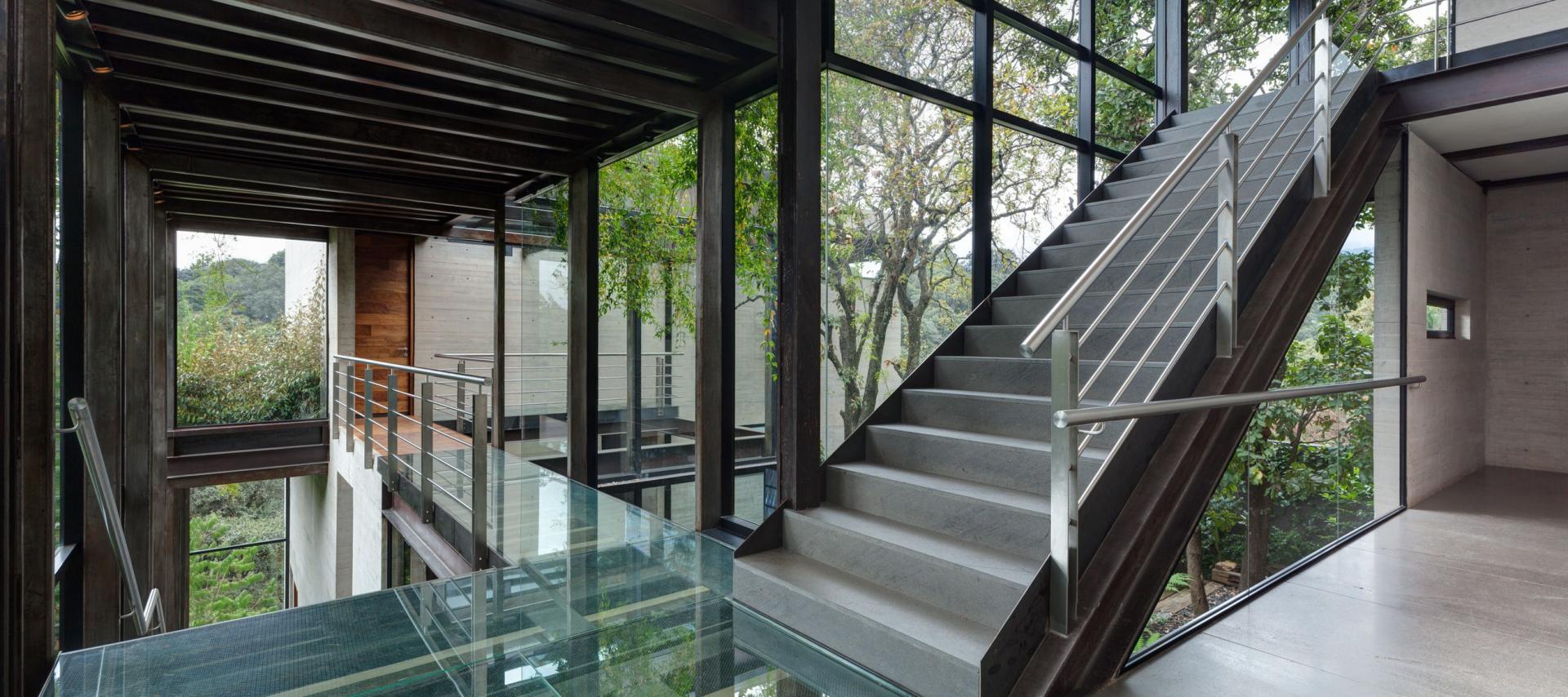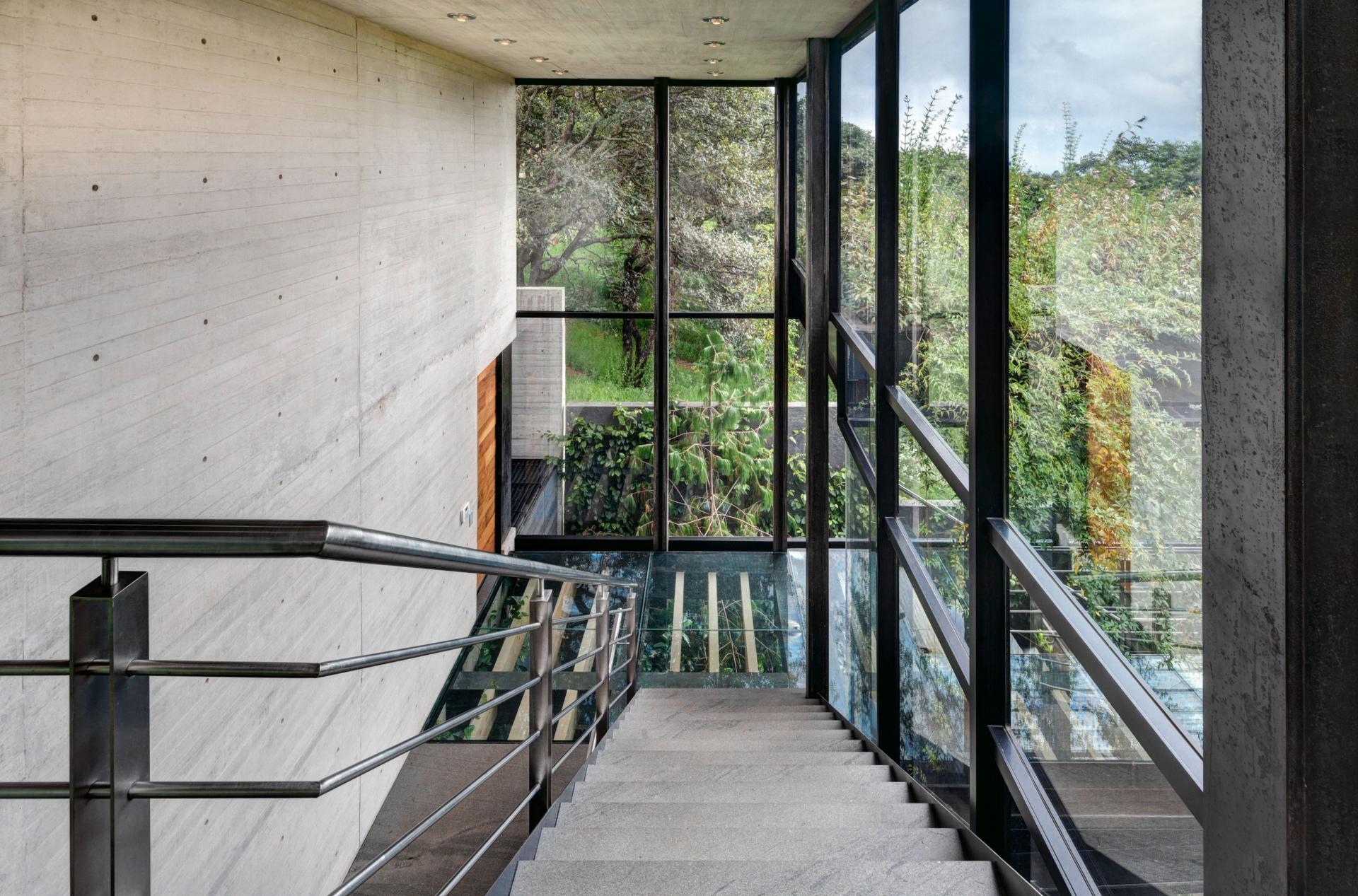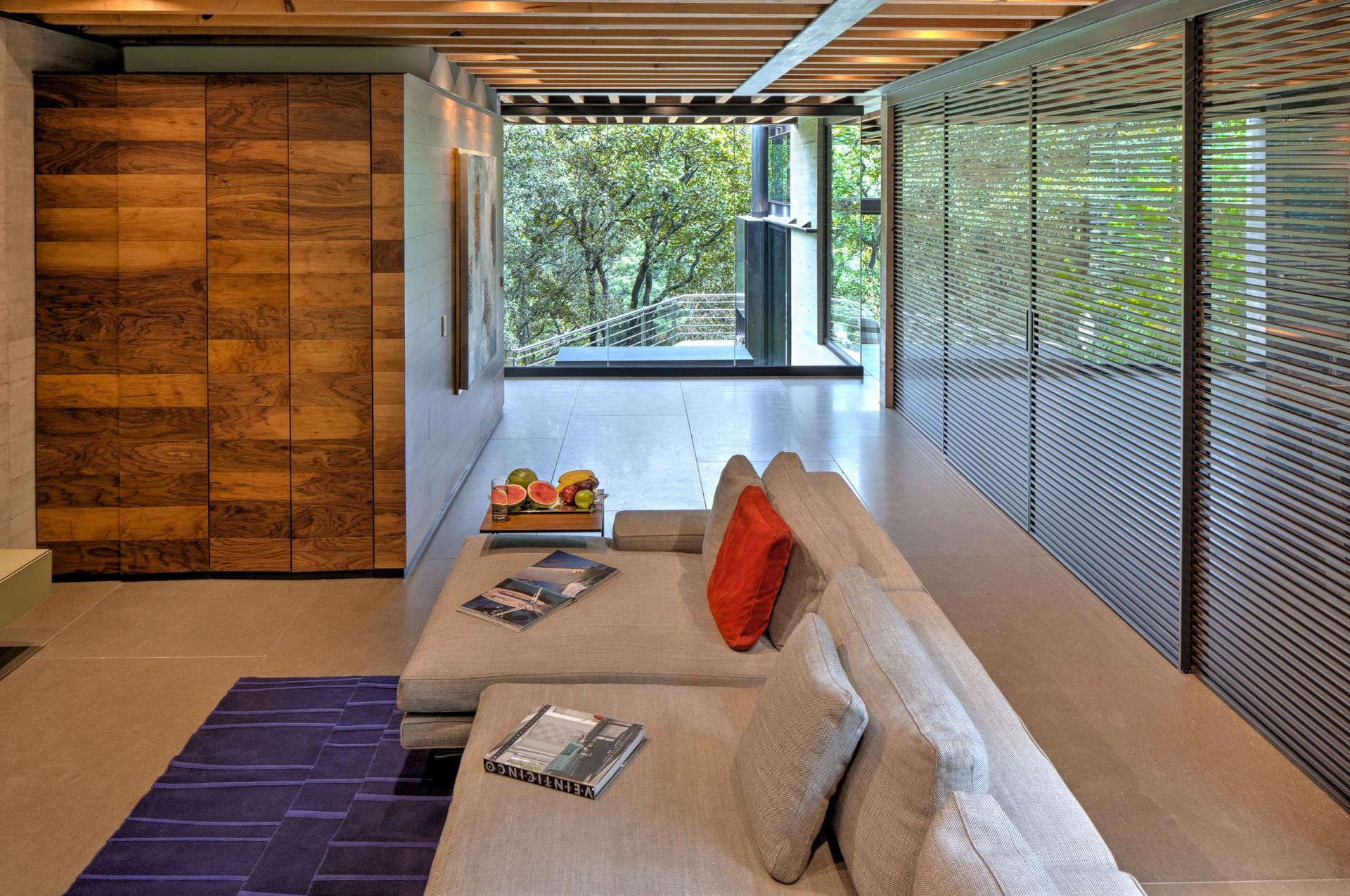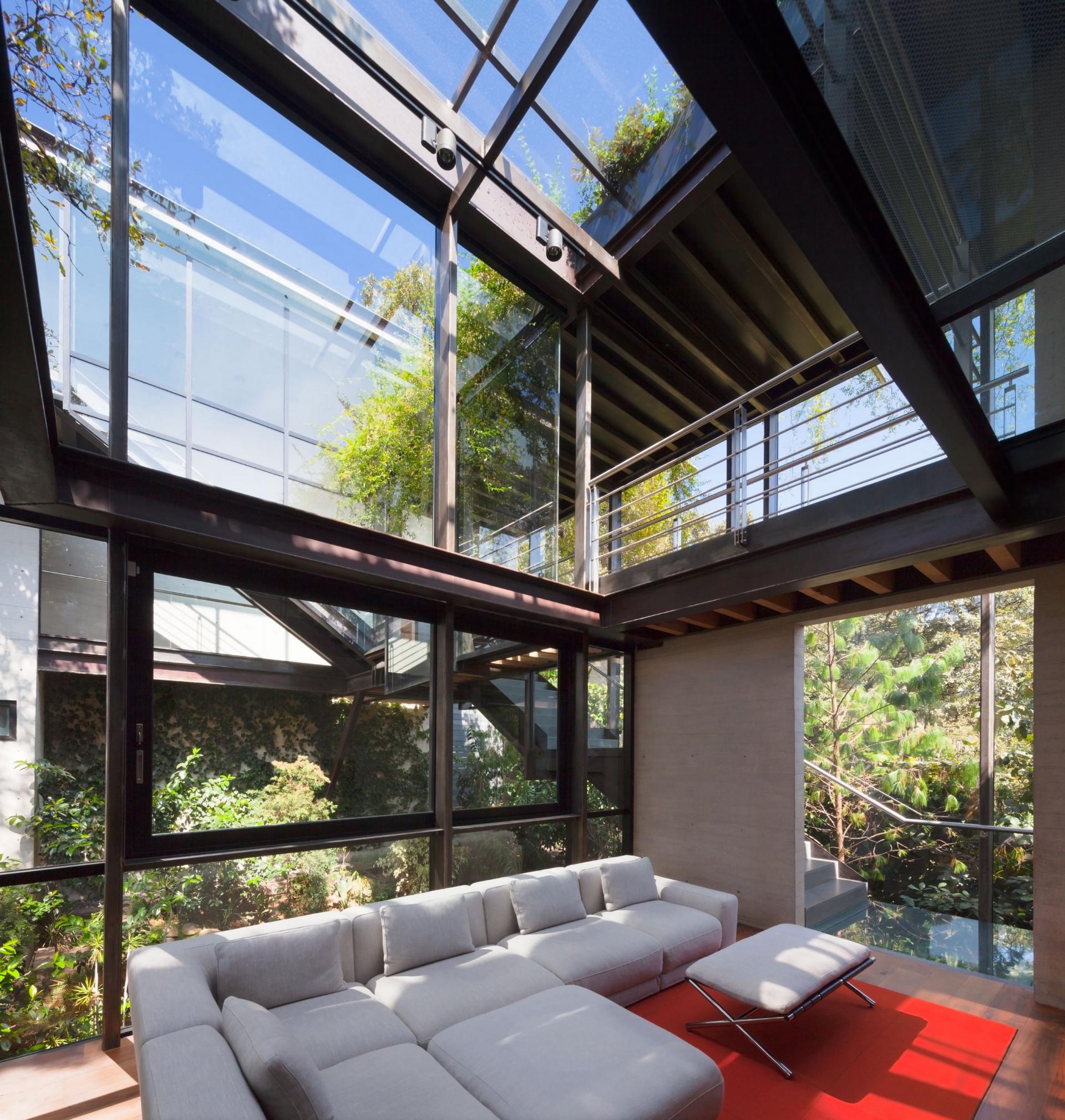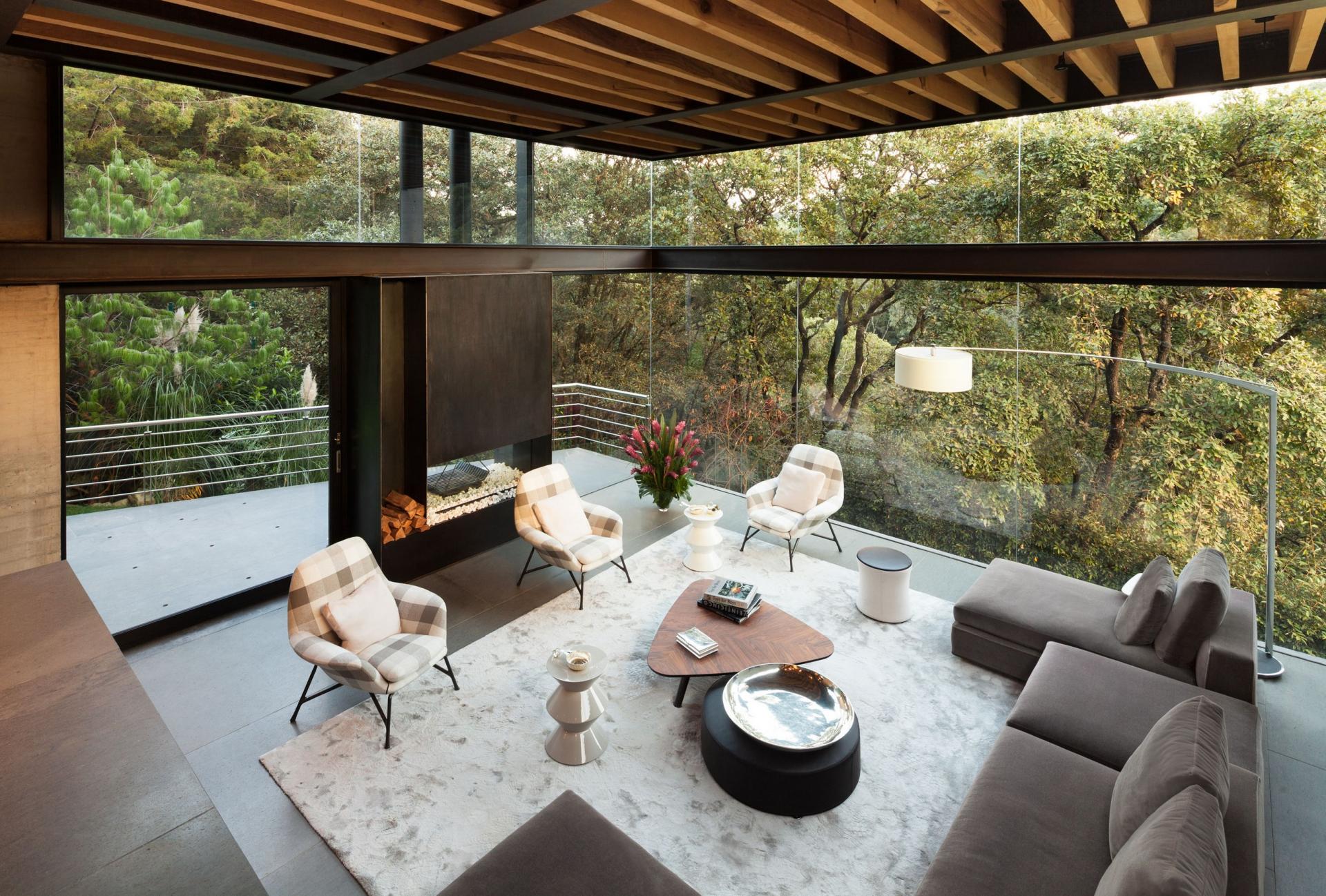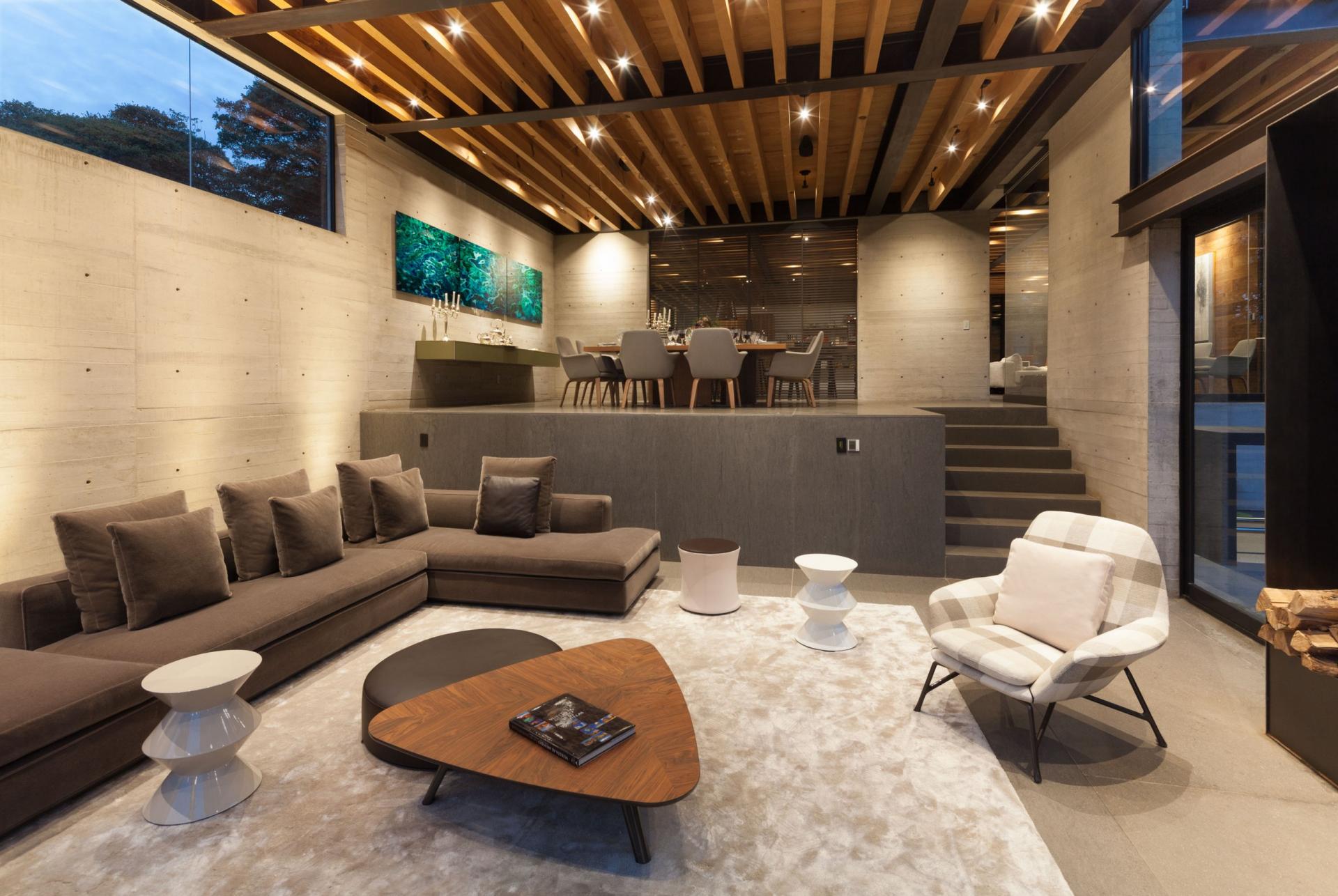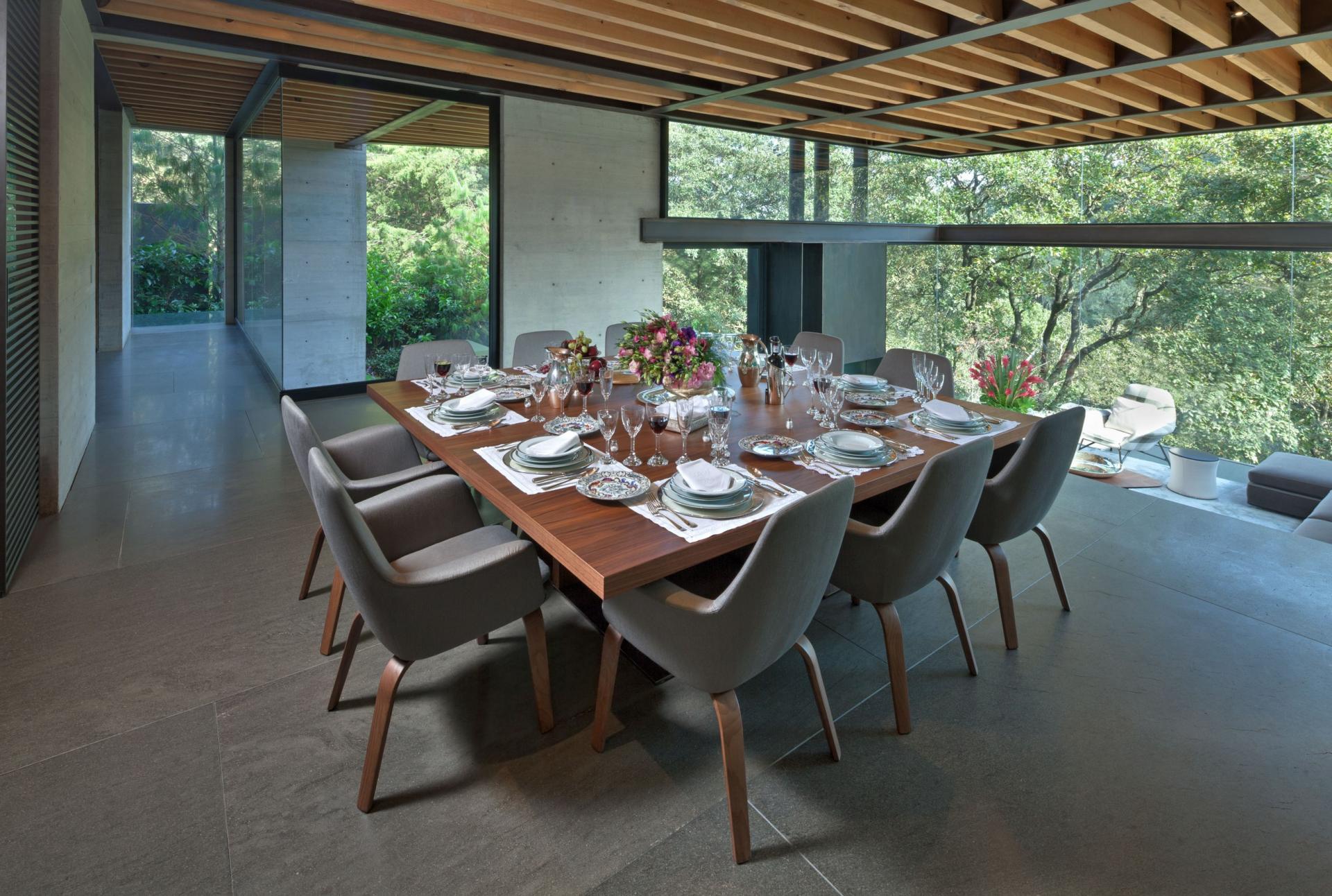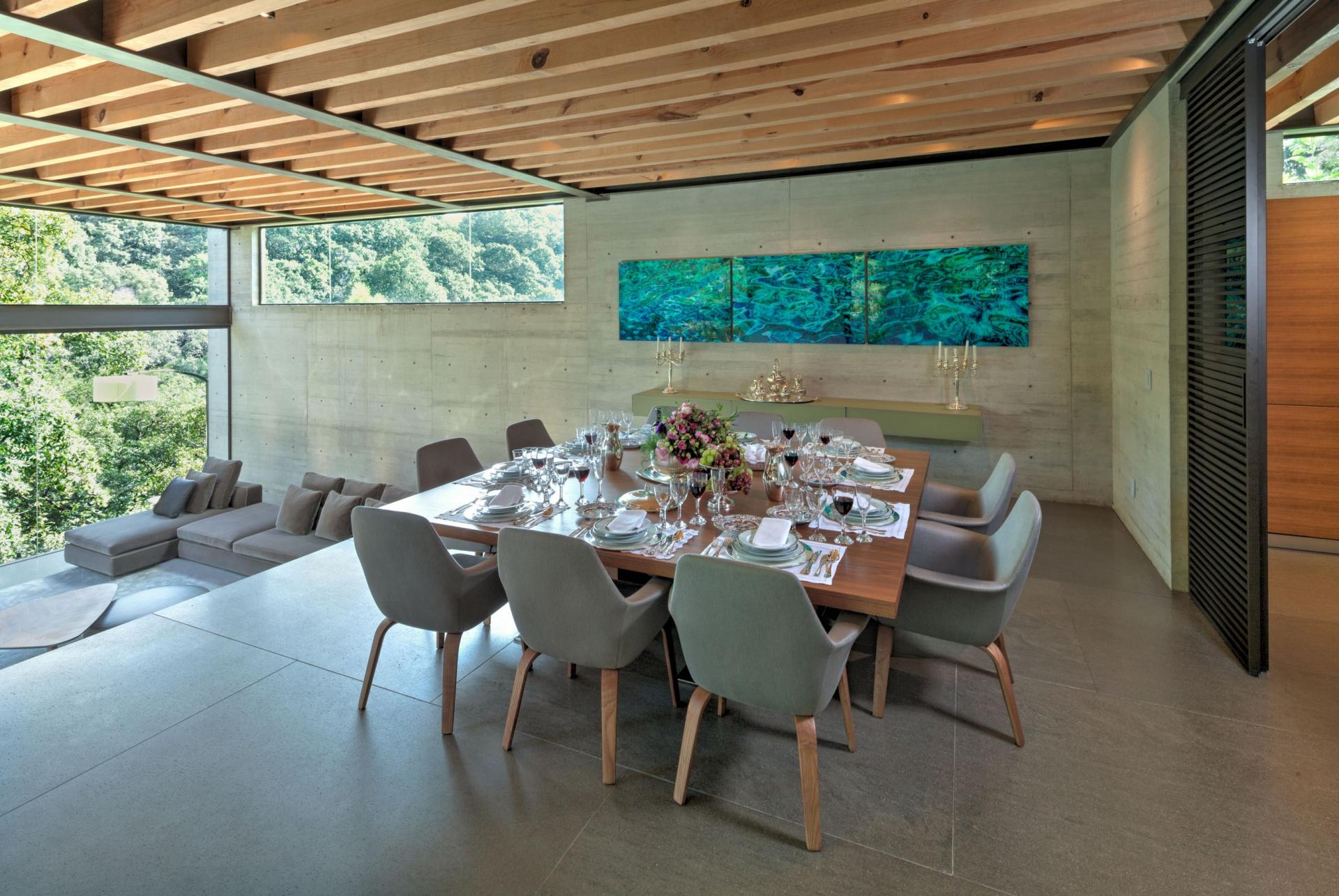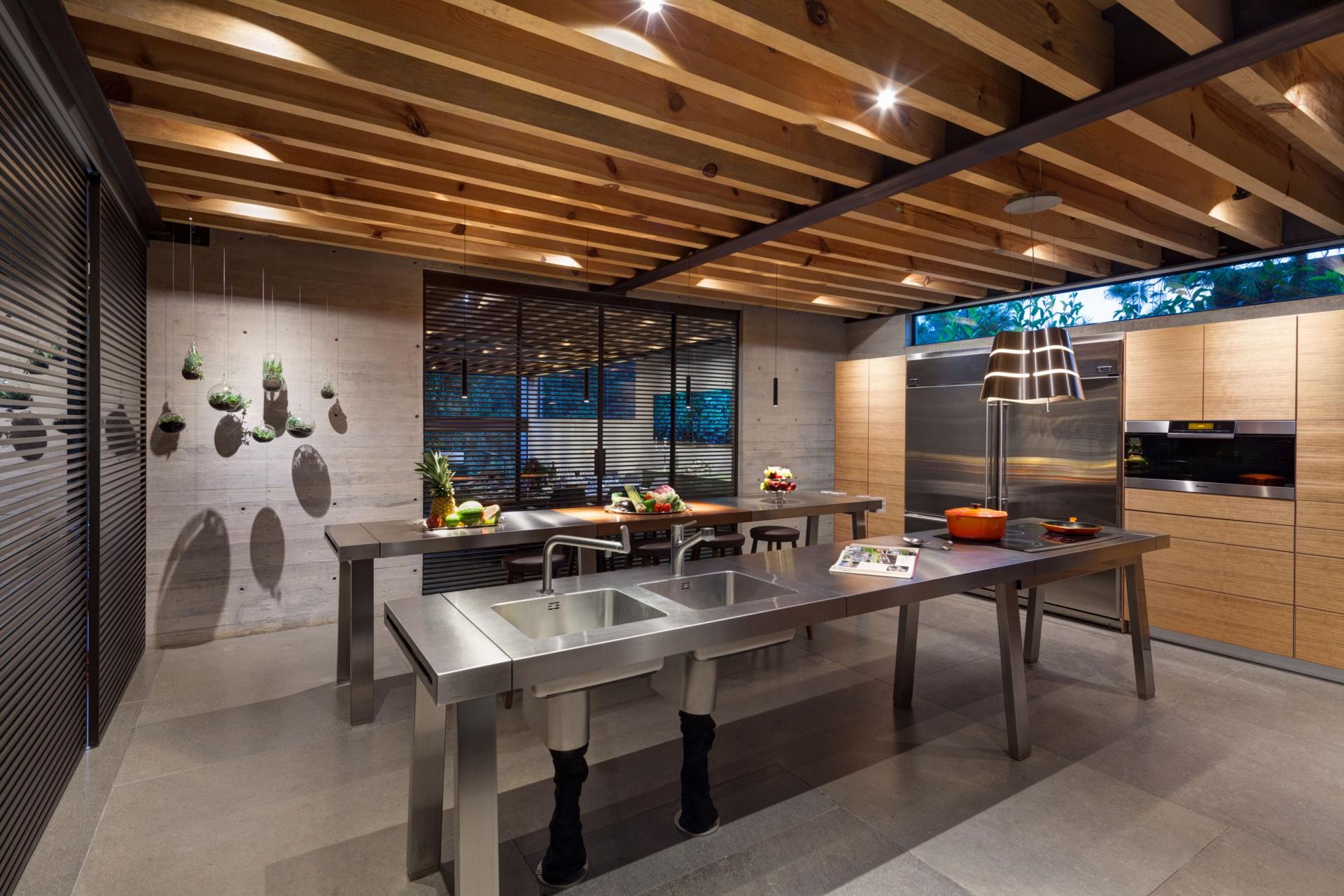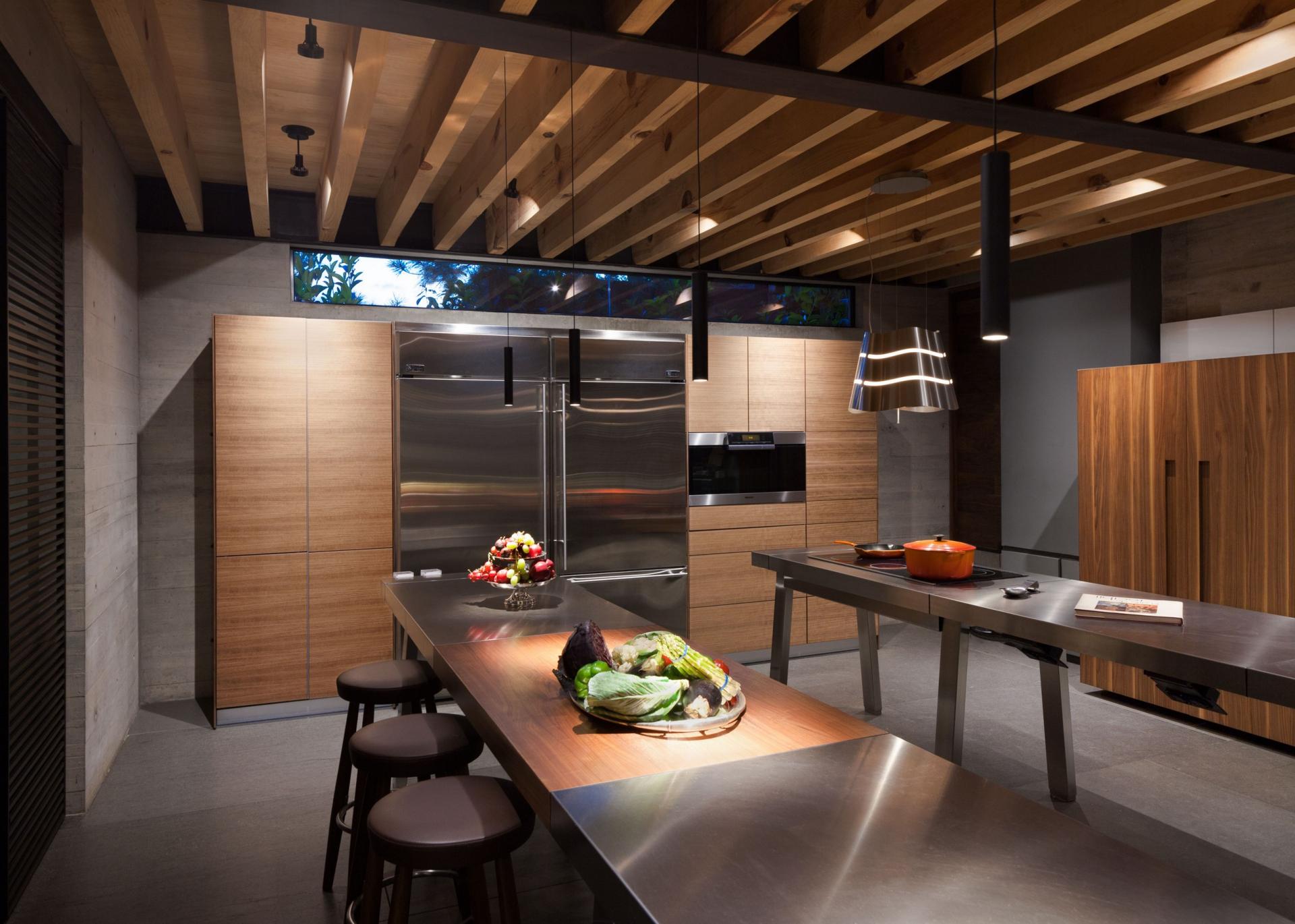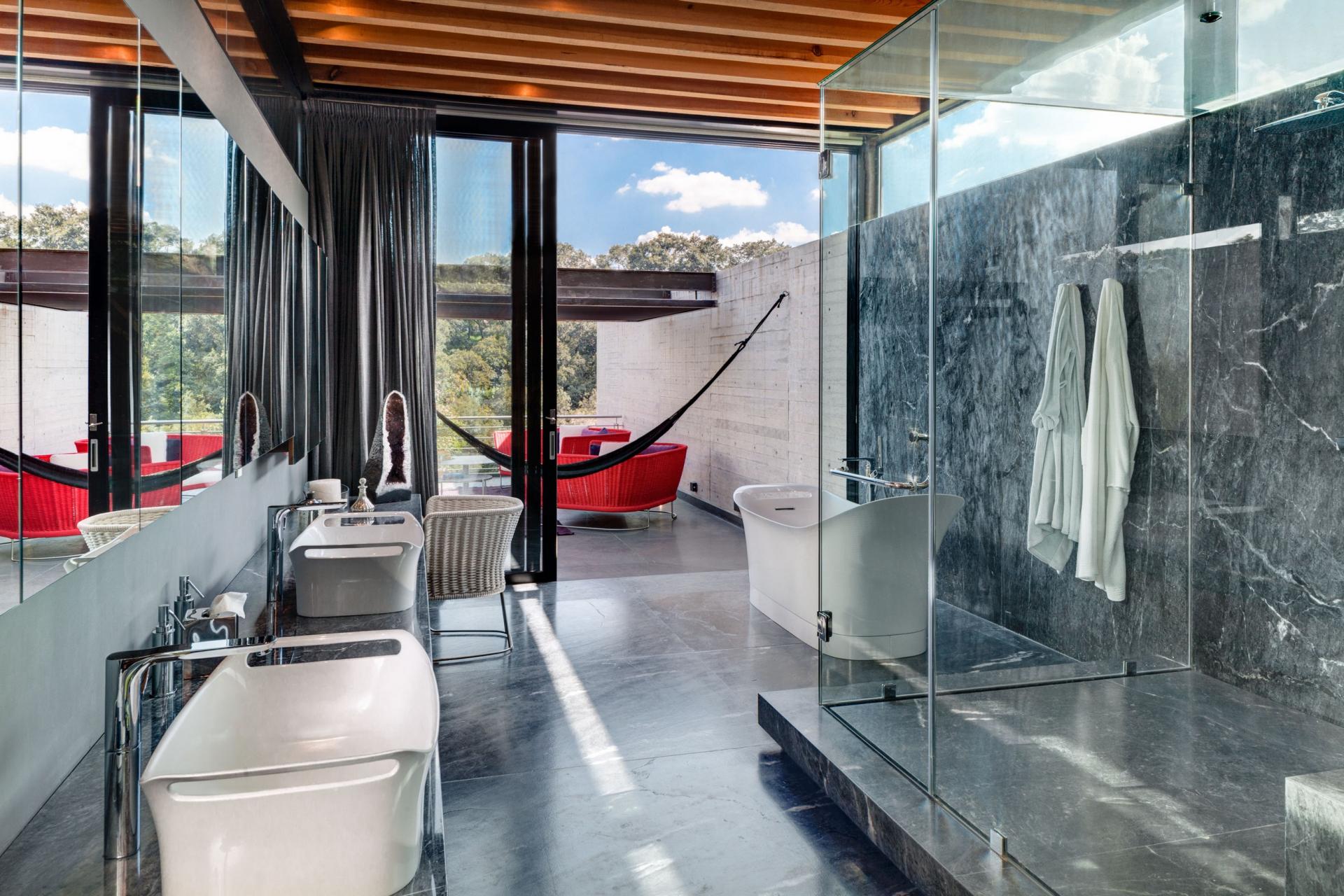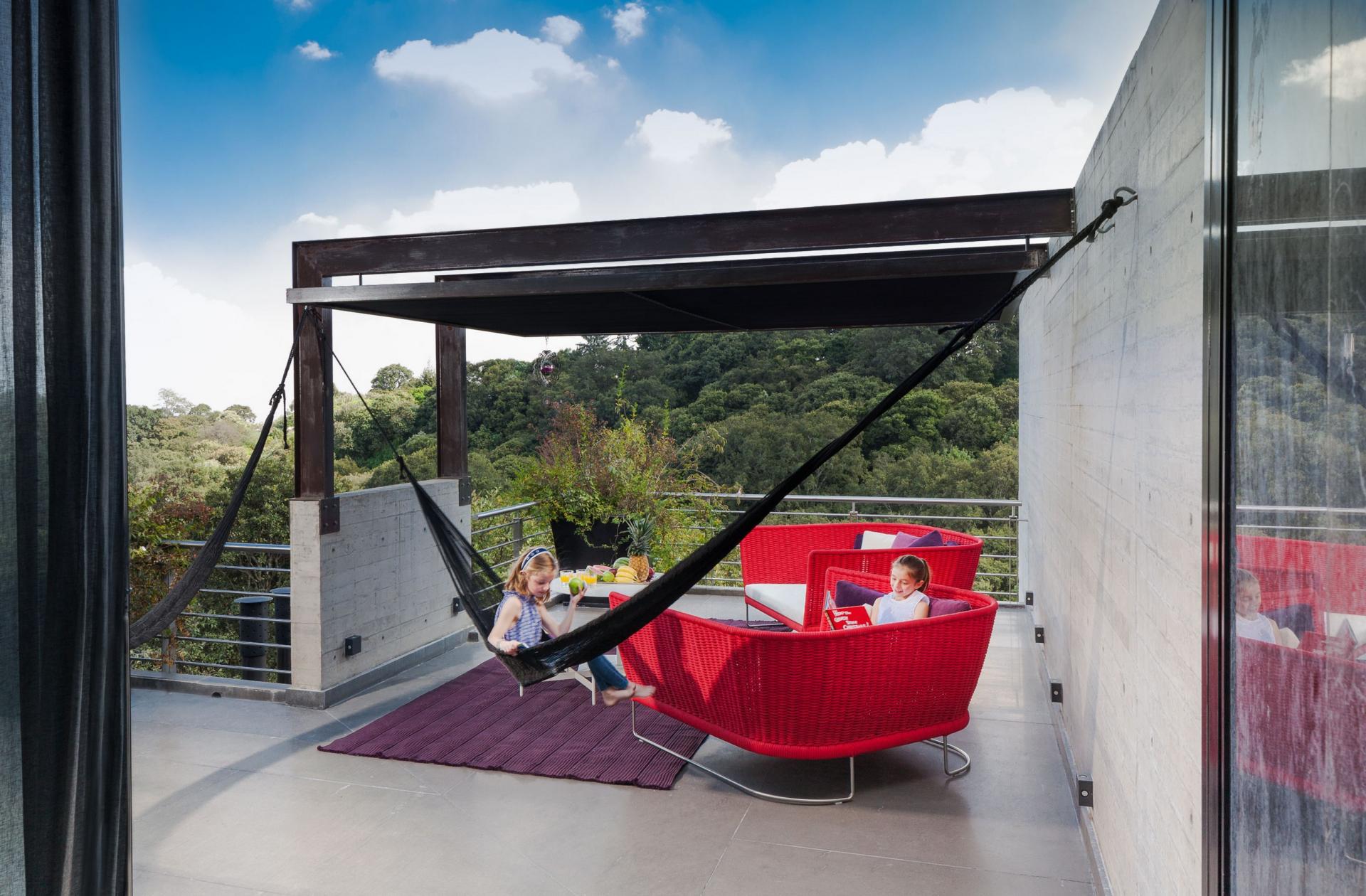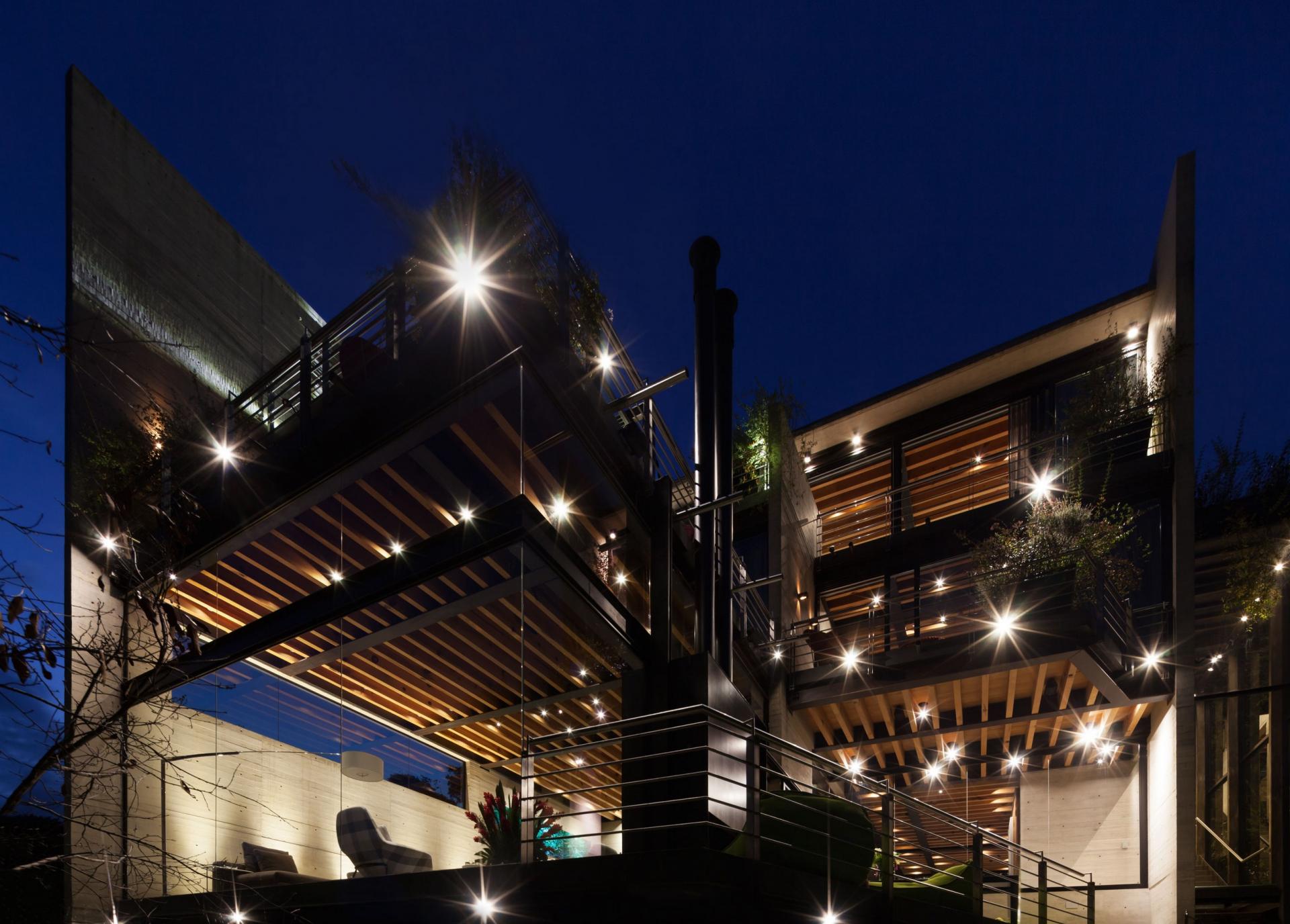 Although La Casa en el Bosque is clearly a contemporary design at heart, its placement somehow fits perfectly with its surroundings and the massive expanse of glass encasements make you forget about the streamline structure and focus on the impending outside pouring in.
Immerse in the relaxing ambience of this spectacular family house:
Project credits:
Architecture & Design: Grupo Arquitectura – Daniel Álvarez, Erick Ríos, Rosa López, Susana López, Raúl Chávez, Tomás Álvarez, Sergio Valdés, Paco Puente, Felipe Galicia | Lighting: Claudia Espinosa | Engineering: Enrique Ávalos | Automation: Guillermo Landa | Furniture: Hajj Chebaro, Arturo Ángeles y Mariana García | Photography: Agustín Garza