This mountain retreat, like its surroundings, is a sight for sore eyes. Paying homage to its past and its present, the design articulates itself in harmony with its origins and surroundings at large.
Designers Gluck+ break away from rigid three dimensionality to merge elements and spatial definitions, creating a 2,850 square feet delight that extends and rises out of the natural landscape without much disturbing it.
Located in Colorado, this sustainable house moves and breathes in alignment with the Rocky Mountains before it, integrating a host of sensitive and ecologically responsible features.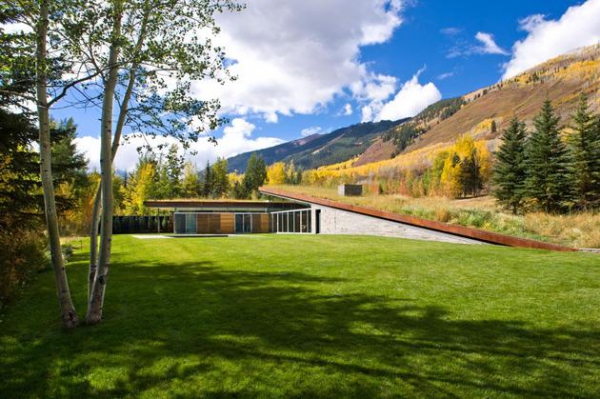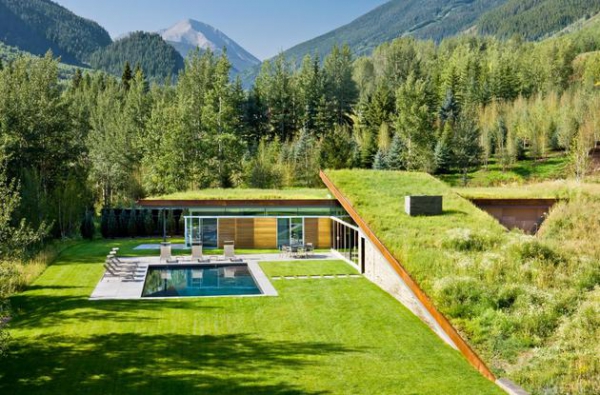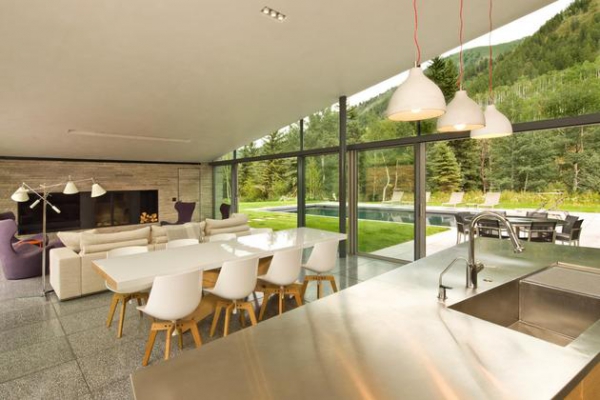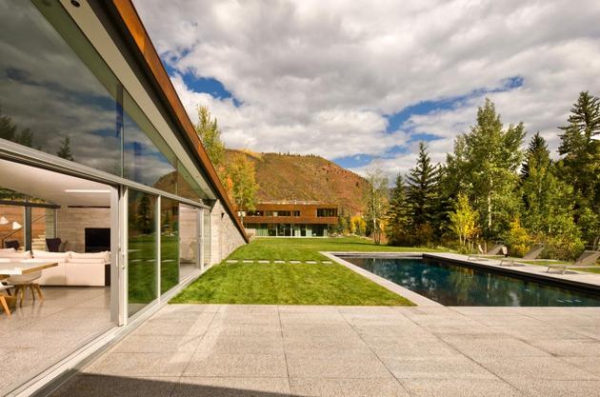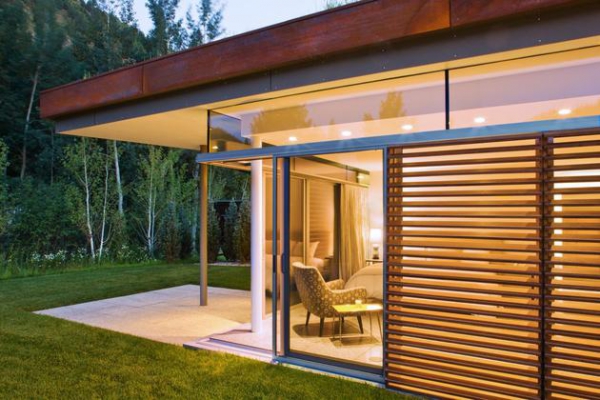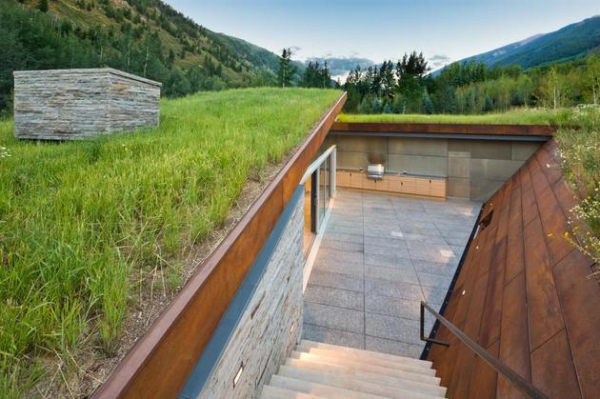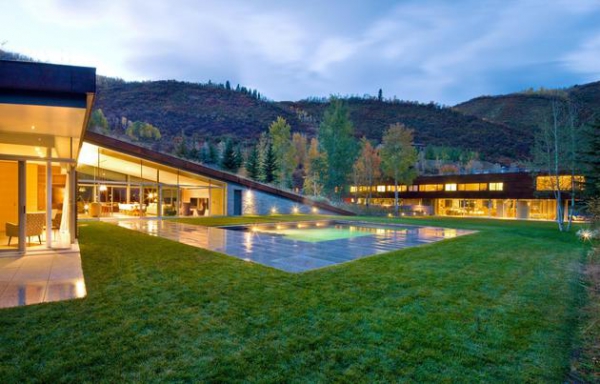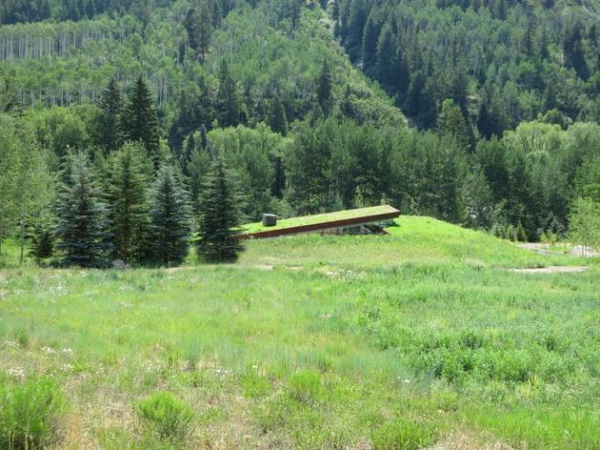 The roof line of this mountain home takes center stage, bridging earth and sky in one swift move. Instead of weighing down on the building volume, the roof here rises out of the pastoral topography to take form as an inclined green roof. Green and uninhibited like its context, the roofs articulate the building volume without imposing it onto the landscape, thus preserving its natural vibe and flavor.
Divided into two distinct arms, the green roofs meet to enclose a private terrace with an extensive social core sandwiched below. These spaces open up to nature on practically all sides, allowing for a breadth of intimate and shared conversations with it. Steeped in plush finishes and luxurious amenities, the living experience of this home is just as appealing as its surroundings.
To cap things this sustainable house is equipped with a host of green features, such as the solar panel partition that not only powers the house, but also conceals the parking and storage area from general view.