This modern concrete house called House Szelpal by Felber Szélpal (website in German) was built in 2006, in Solothurn, Switzerland.
The exterior of the home is beautiful and unassuming. It is made of unpainted concrete, and it has a lovely rectangular shape and fabulously large windows.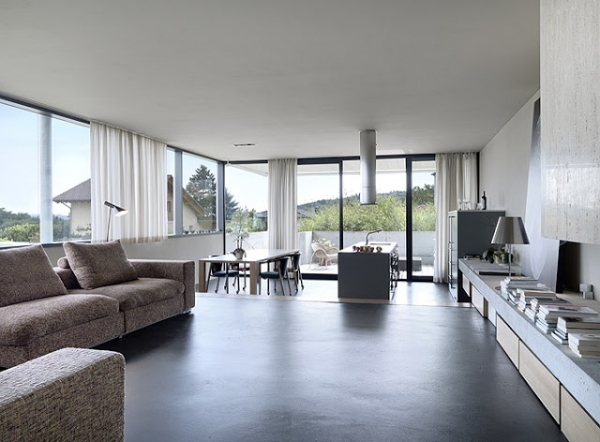 Inside the home, a wonderful open plan, keeps the space airy and bright. Concrete continues to flow through the house, connecting the interior with the exterior. The dining area has a wooden table, adorned with beautiful flowers, and black contemporary chairs: simple and lovely.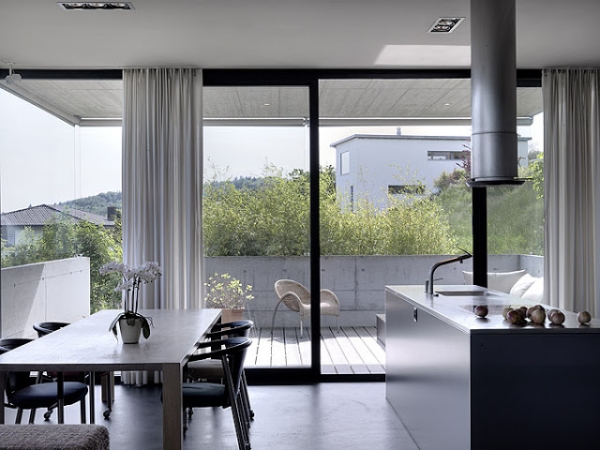 The kitchen is sleek and stunning. We love the circular kitchen exhaust, it adds a different shape to this modern concrete house. The island has clean lines and modern fixtures. Next to the kitchen, patio doors slide open to an outside area. This outside area is perfectly done. We love the way the middle section opens up, allowing the room to change from a sun room to a patio. Beautiful patio furniture fills the space, creating the perfect area for quick al fresco dining.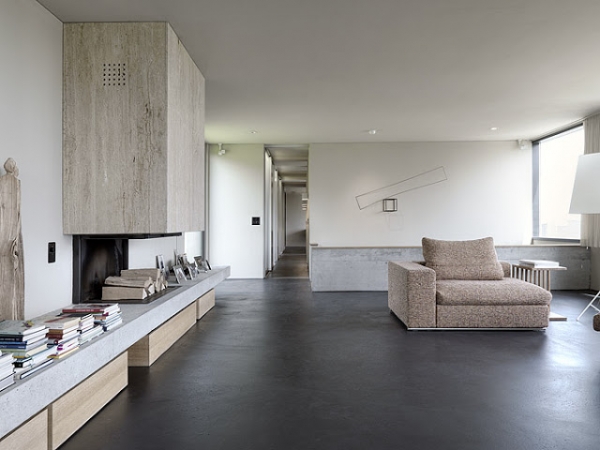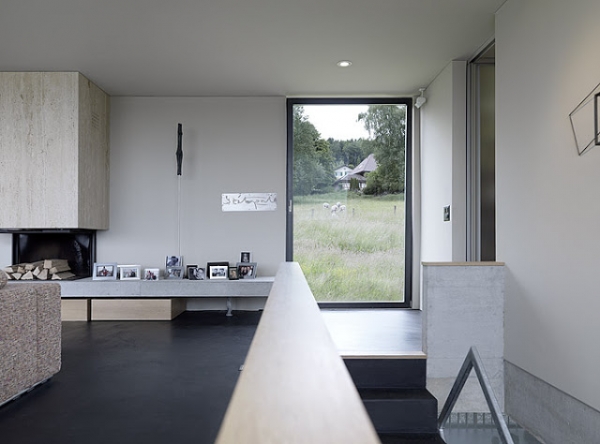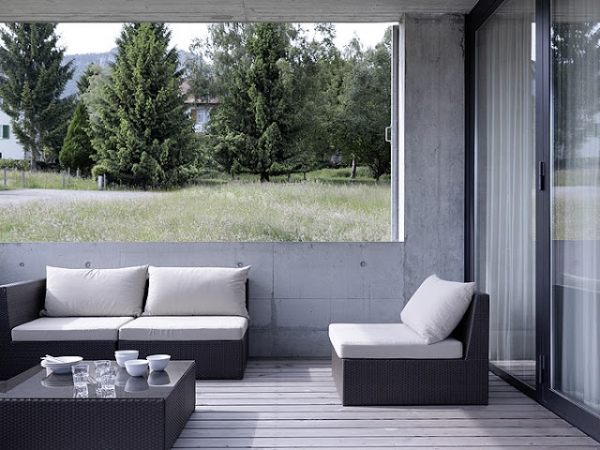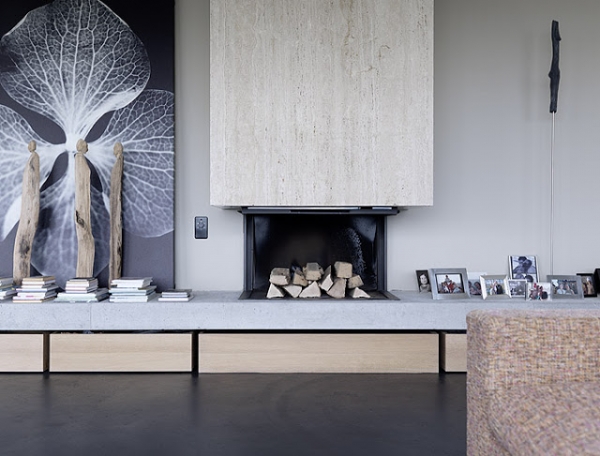 In the living room, brown textured seating and a fireplace, sit on opposite sides of the room. Concrete shelving provides storage and an area for decor. We love the gorgeous artwork and the delightful wooden sculptures.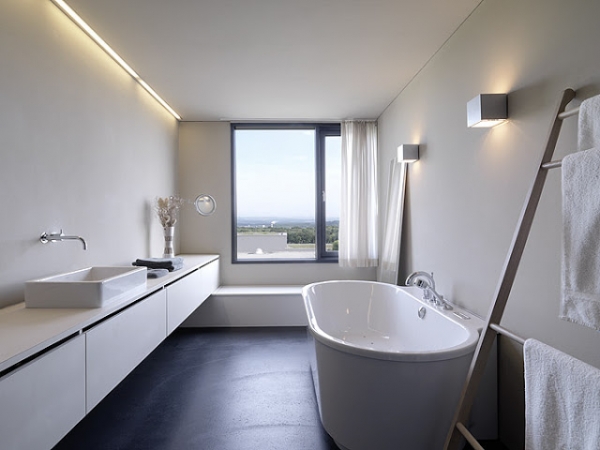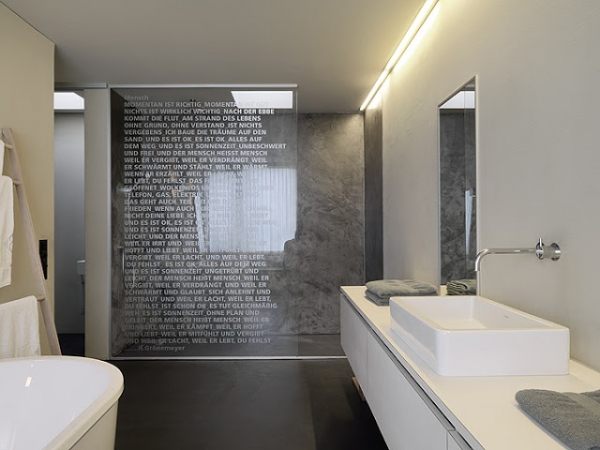 The bathroom has glorious views. A long white countertop continues the horizontal lines seen in the rest of the house. A large bathtub is in the perfect position for taking in the beautiful views, while bathing. The ladder towel rack is a wonderful touch. The shower is absolutely phenomenal. It has a wonderful glass divider, decorated with a quote. It is a beautiful dark gray color, and it is superbly spacious.
We love the unassuming but positively stunning design of this modern concrete house: simple and beautiful.