This serene sea cabin is located in Skåtøy, Norway. It was created by HLM Arkitekter, and it boasts magnificent views, a prime location, and a cozy design, fashioning the perfect spot for a little getaway.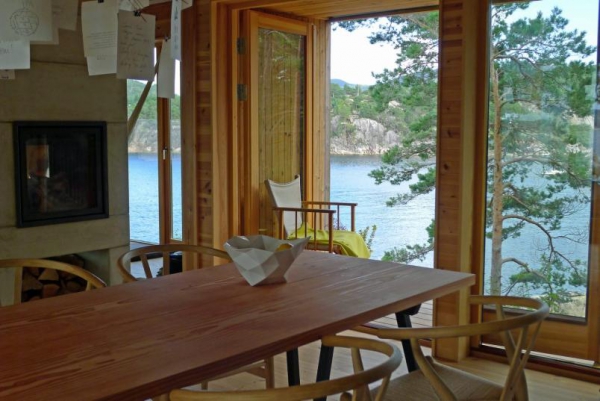 We adore the wood in this home, it amplifies the cozy cabin feel of the design. Large windows provide a significant amount of natural light and breathtaking views of the surrounding water, hills, and open sky.
In this space, a long wooden table is flanked by wooden chairs, creating a beautiful dining area. A neutrally colored fireplace, complete with firewood storage, sits on one side of table, adding even more of a snug feeling to this sea cabin.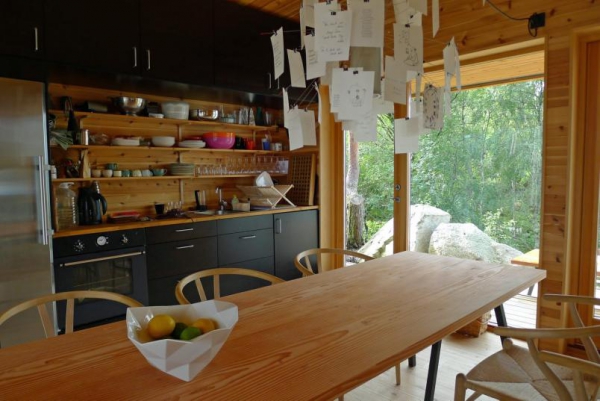 The kitchen has dark cabinets and drawers and wooden countertops. Open shelving provides a good amount of storage, and sleek hardware and a stainless steel refrigerator keep the design current and polished.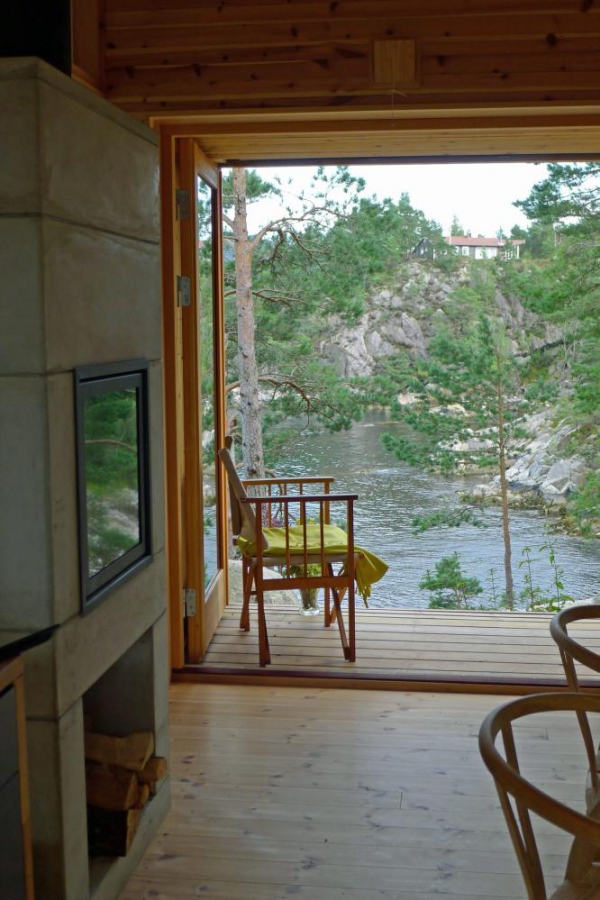 Just look at that view. This sea cabin has a wonderful indoor/outdoor experience and the outdoor area is serene and inviting. This space is the perfect spot for a morning cup of coffee.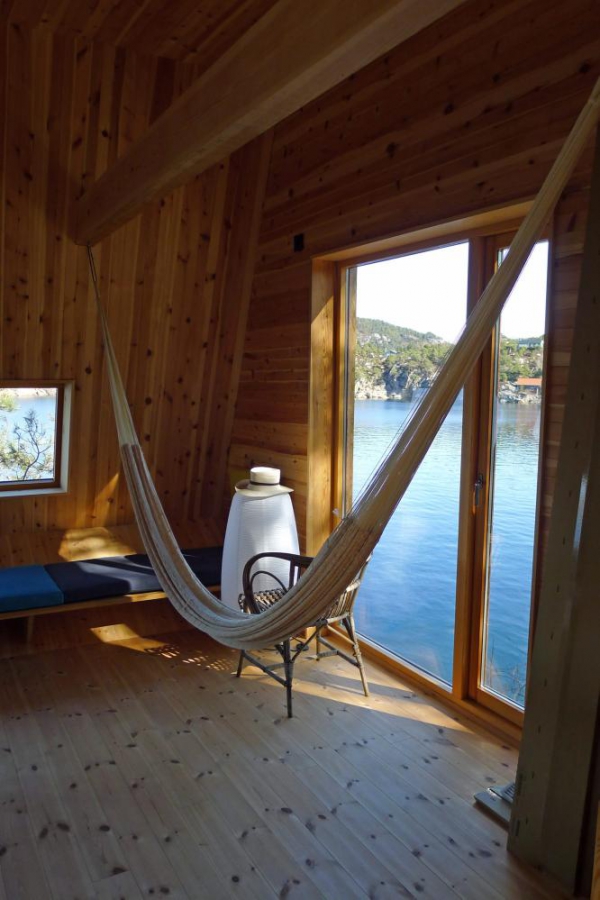 We are in love with this indoor hammock. It's perfectly placed to take in the magnificent views. Gorgeous wood and a wood beam decorate this space, and a lovely bench brings a bit of color to this outstanding sea cabin.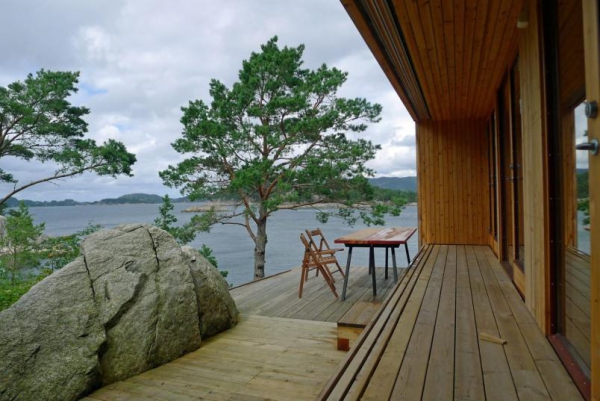 The exterior is just as beautiful as the interior of the cabin. The home is nestled in a wonderful collection of trees and it sits on a cliff: simply perfect. A cozy-colored wood, rocks, and flowers, decorate the outside of the home, creating a stunning scene.