Sounds, sights and smells of a traditional Tuscan villa find renewed expression in this resplendent Malibu house by architect Paul Brant Williger. Nestled along the coastline, the villa celebrates Californian sunshine and terrain with its broad sweeping views, sandy golden hues and inspired interiors.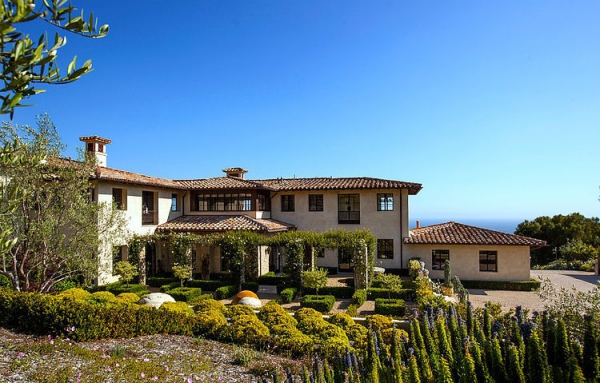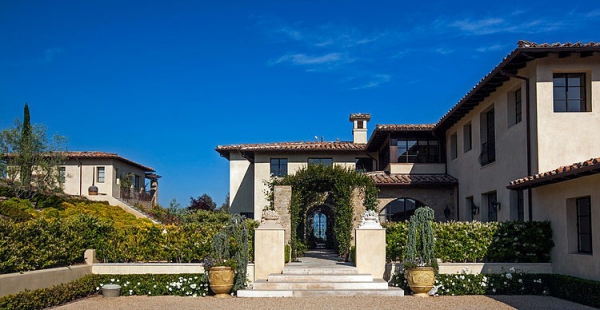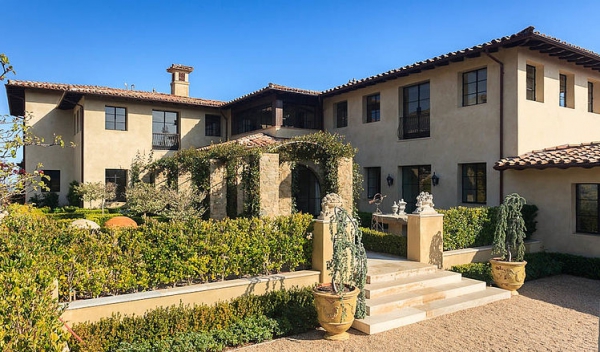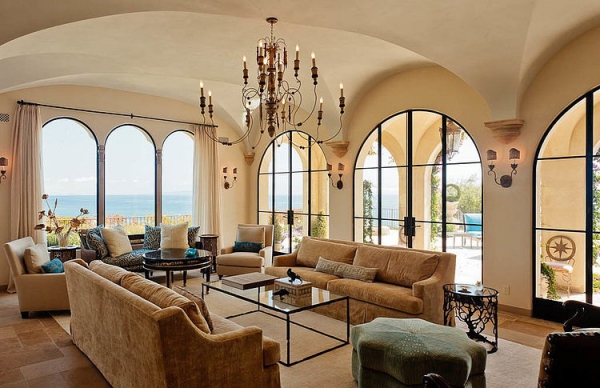 The generously proportioned spaces of the Malibu house seamlessly flow into each other, setting an almost theatrical stage to the lives of its occupants. Vaulted ceilings and graceful Doric arches lend a pleasant rhythm to the formal living and reception areas. Exposed wooden beams, stone flooring and extensive woodwork set tone elsewhere. Bathed in the colors of sun and sand, its muted tones of brown, gold and beige perfectly frame the changing faces of nature outdoors.
The décor is a collection of traditional and contemporary furniture carefully combined with delicate accents that are unique to each space. This eclectic mix of style and texture- from across space and time- lends a laid-back vibe to the villa, bringing a breath of Mediterranean mellow to even the most formal of spaces. The relaxed, muted interiors contrast with the vivacious burst of color outdoors, ensuring there is never a dull moment in the Malibu house.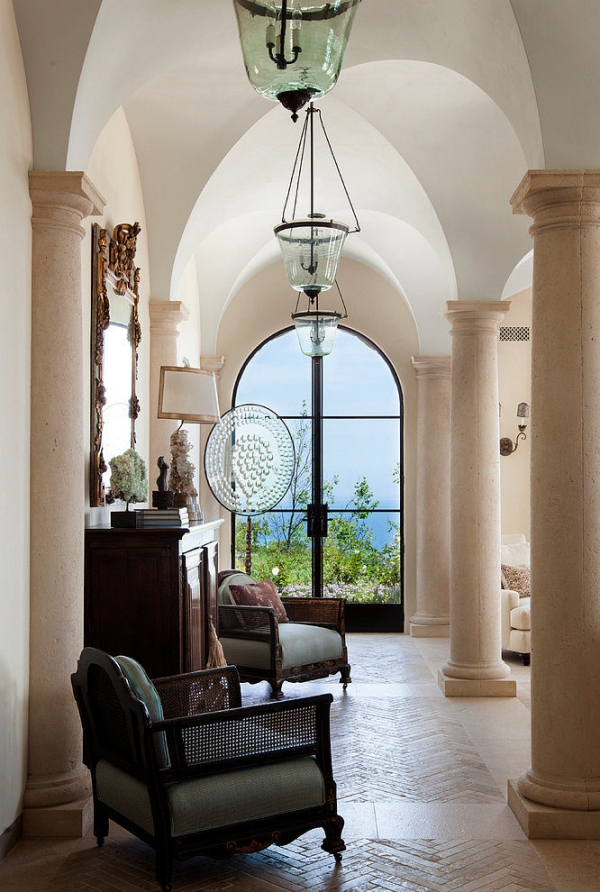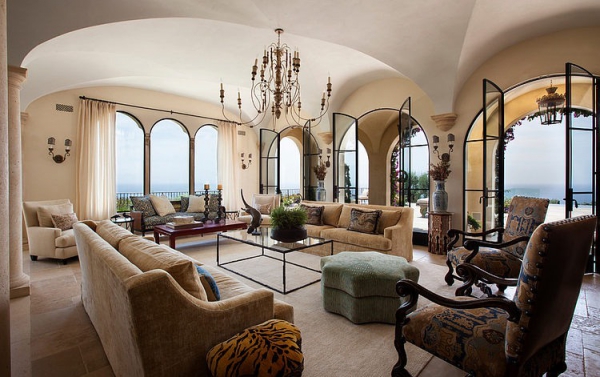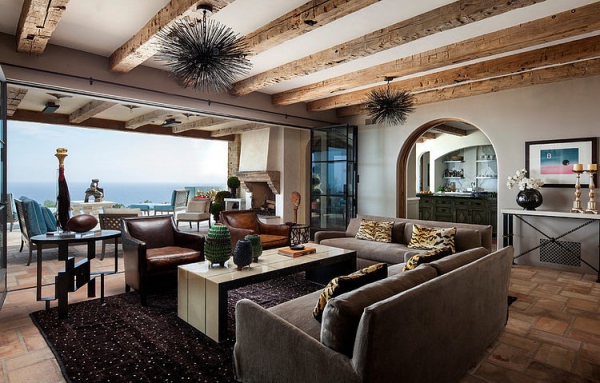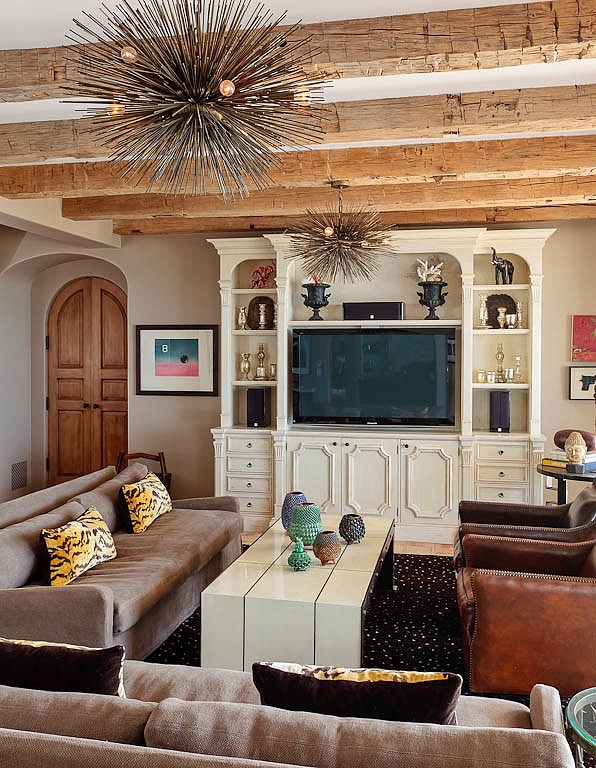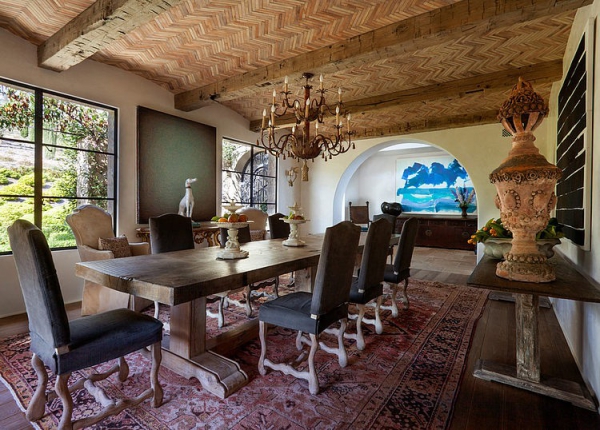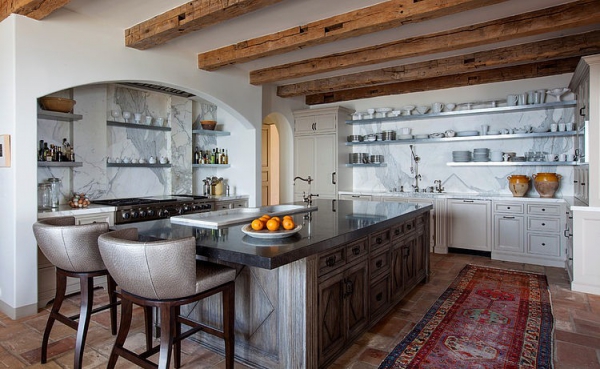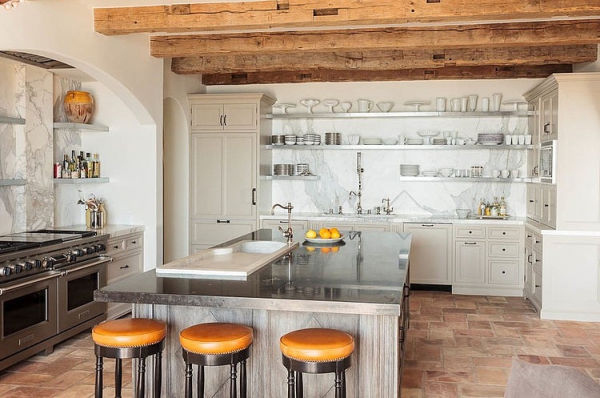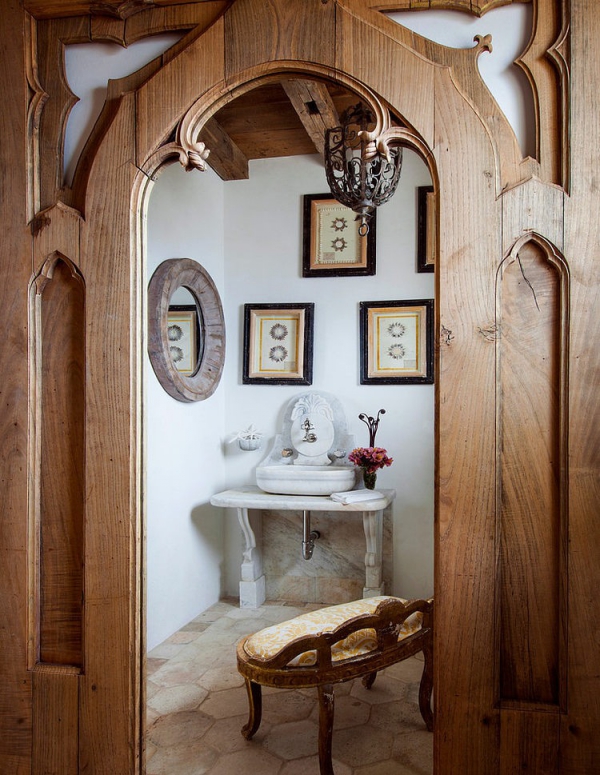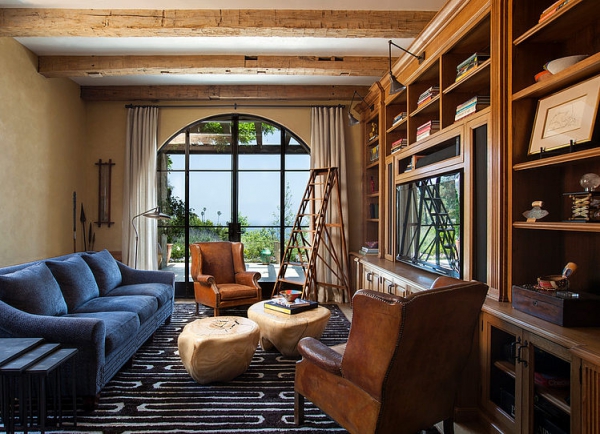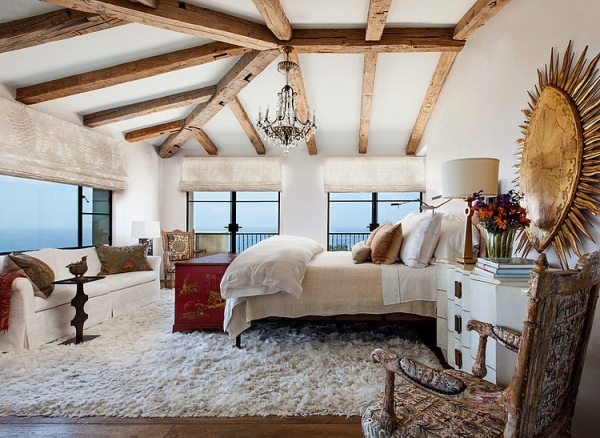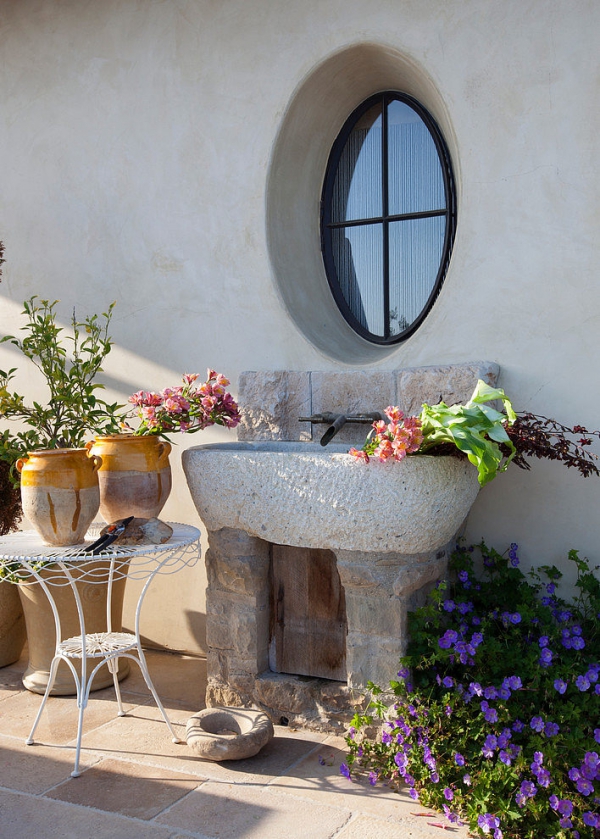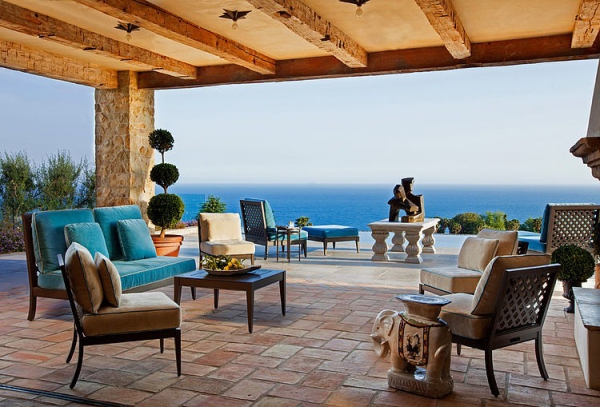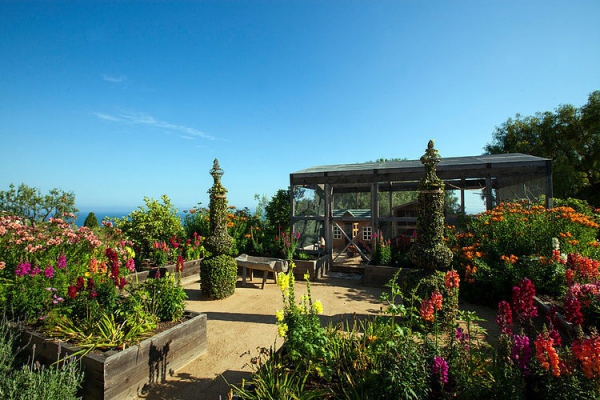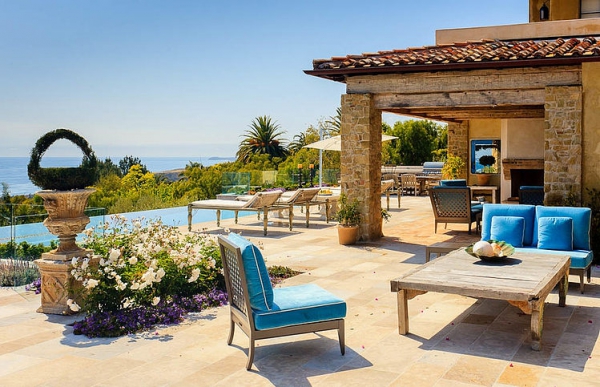 This is a design that exemplifies individuality, created over time rather than in a single, sweeping stroke. Bringing together the tastes and eccentricities of its owners, the Malibu house is a warm invitation into their life and the bright Californian sun.