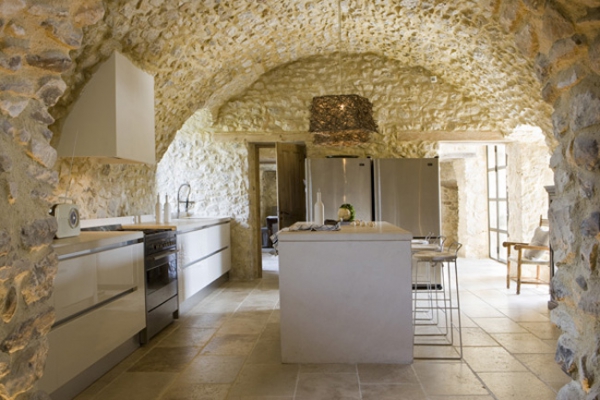 Get a taste of stylish underground living with a home that will always have a natural flair. This stone home is located in the rural area of Provence, France and features warm décor that holds sentimental value to the tradition of the French. The style of this home was designed by Daniela Cavestany and combines the old tradition with more of a contemporary feel in a humble way.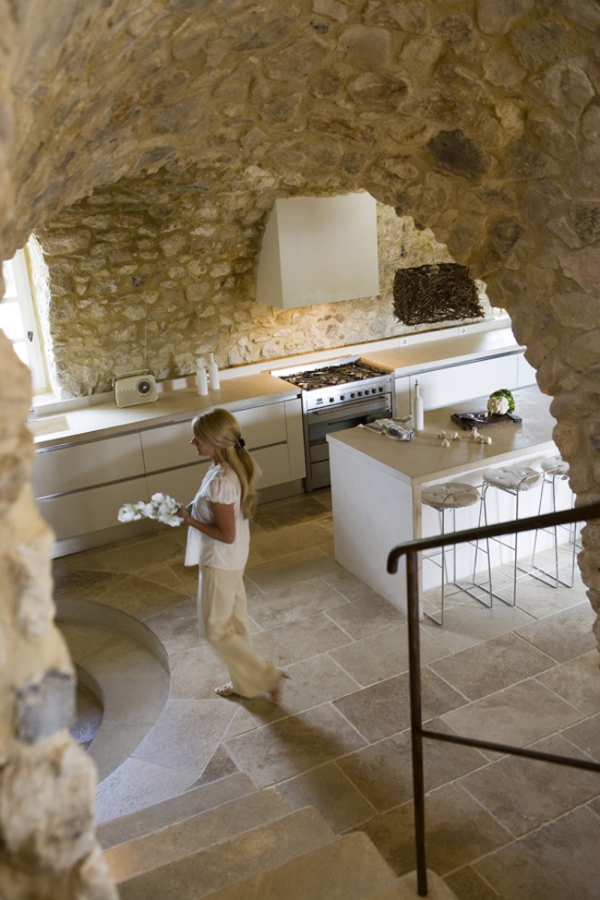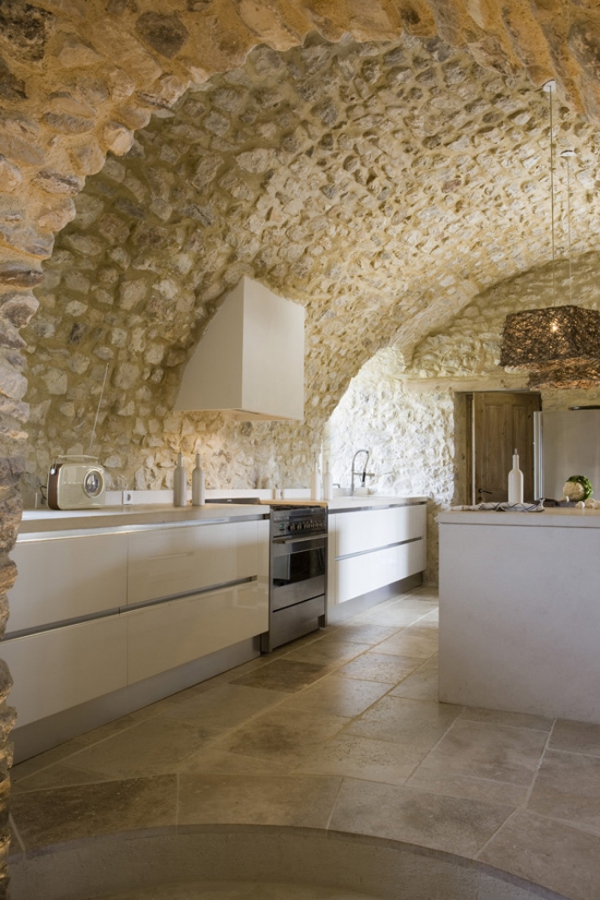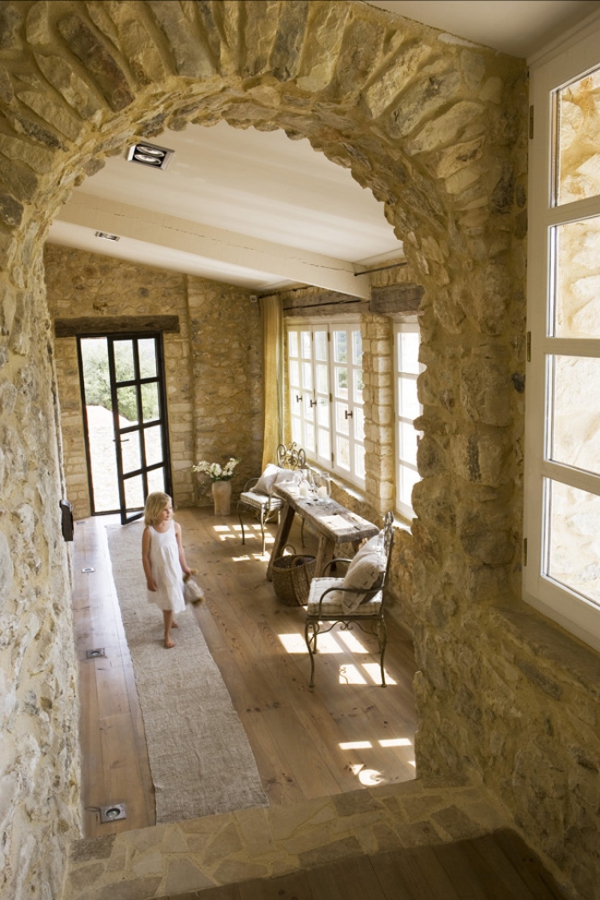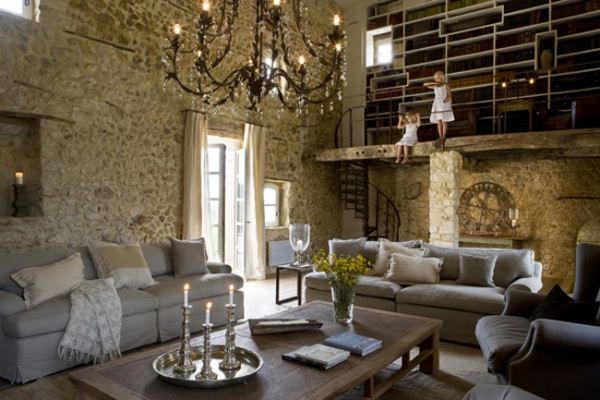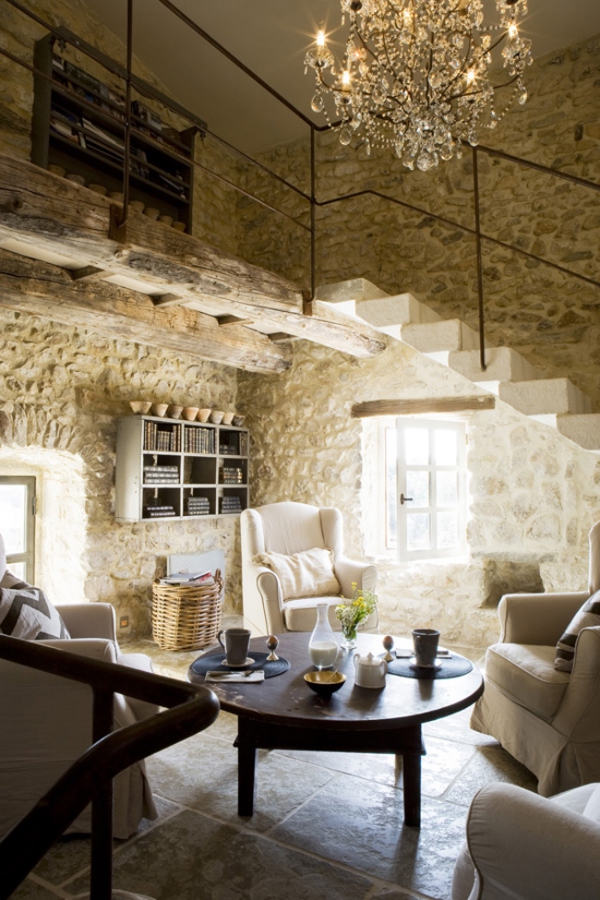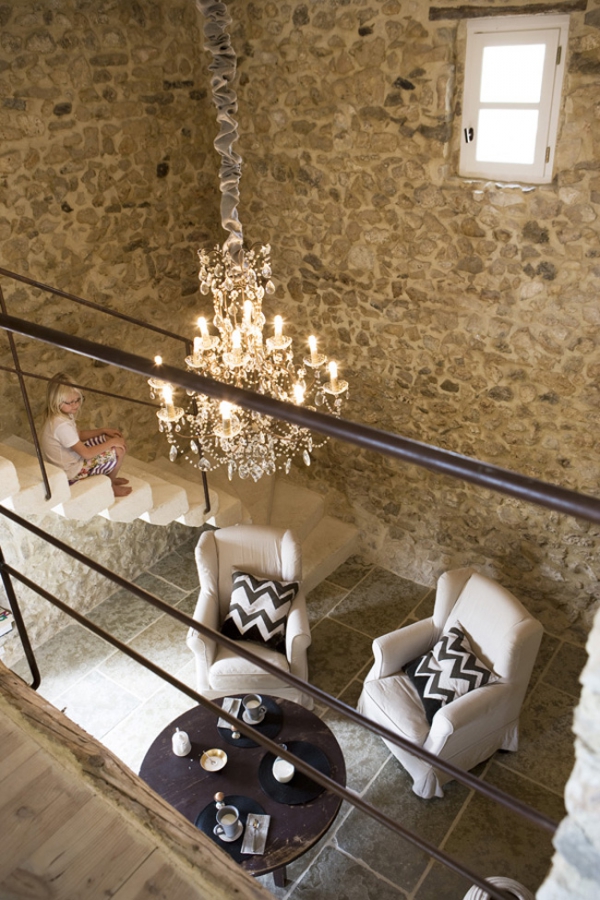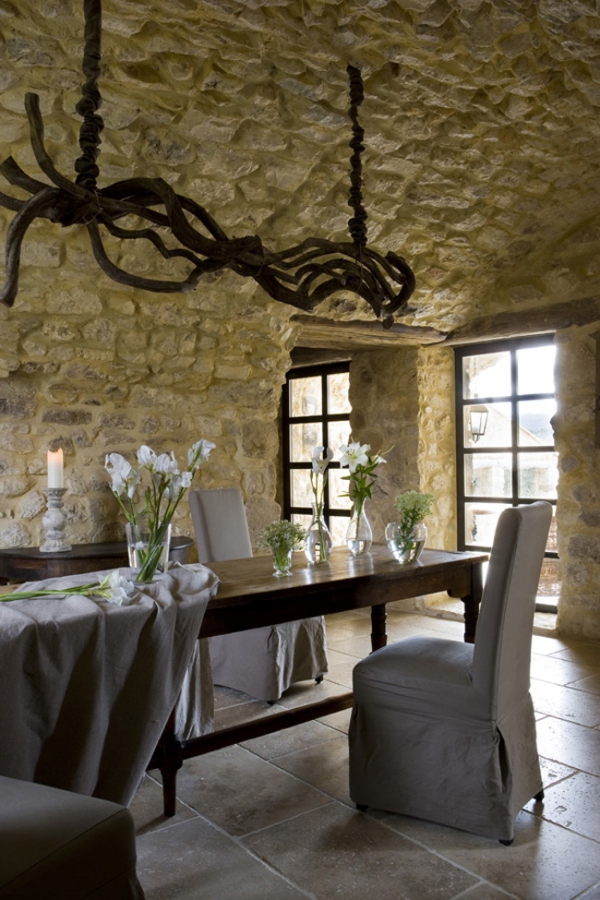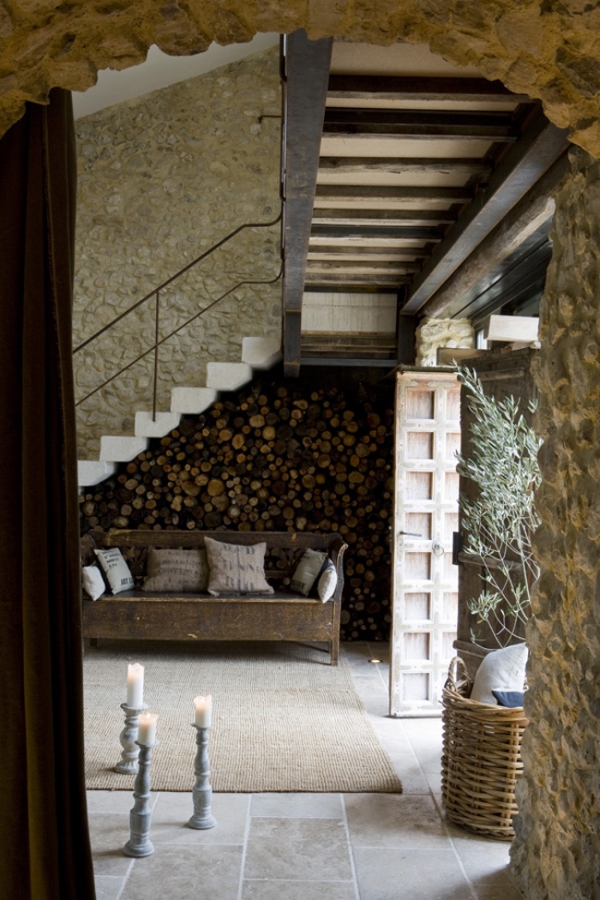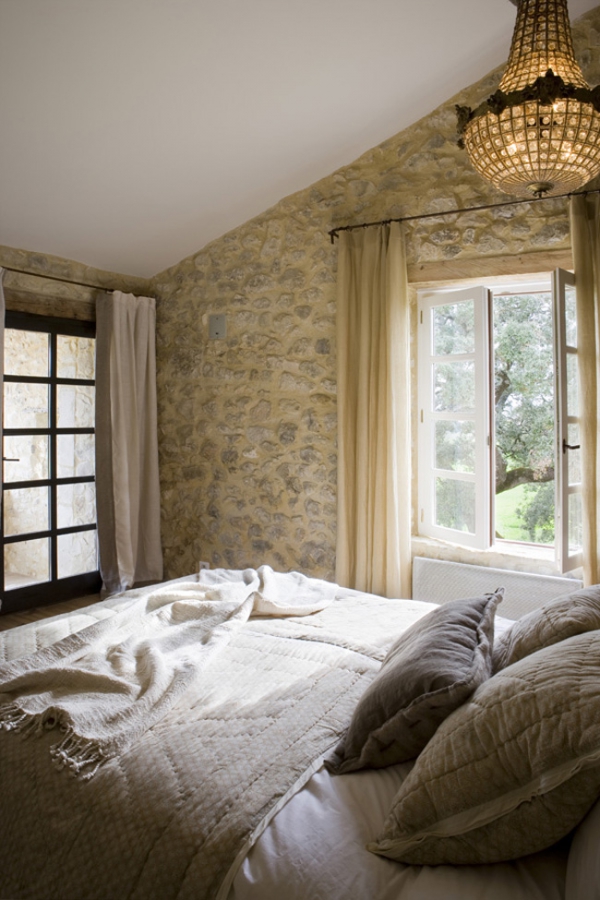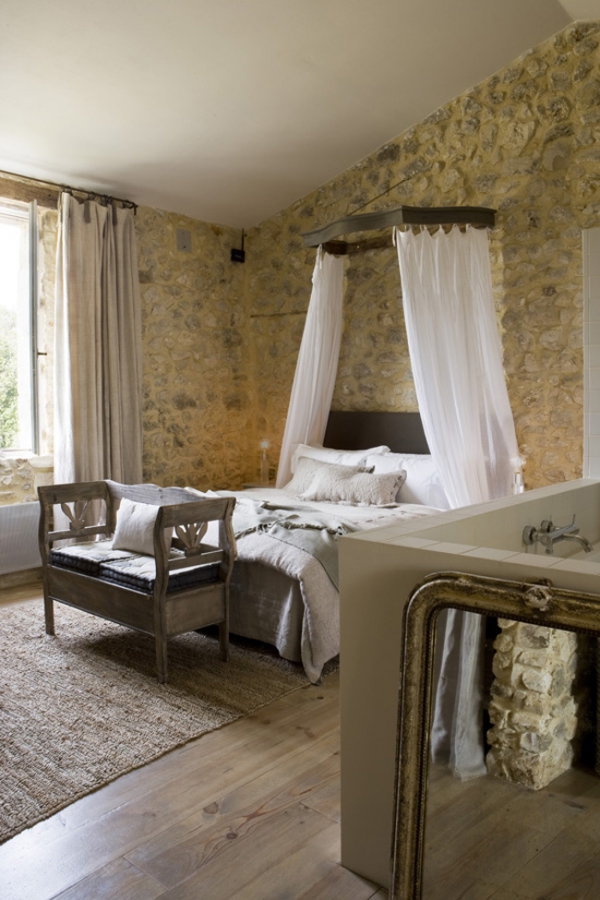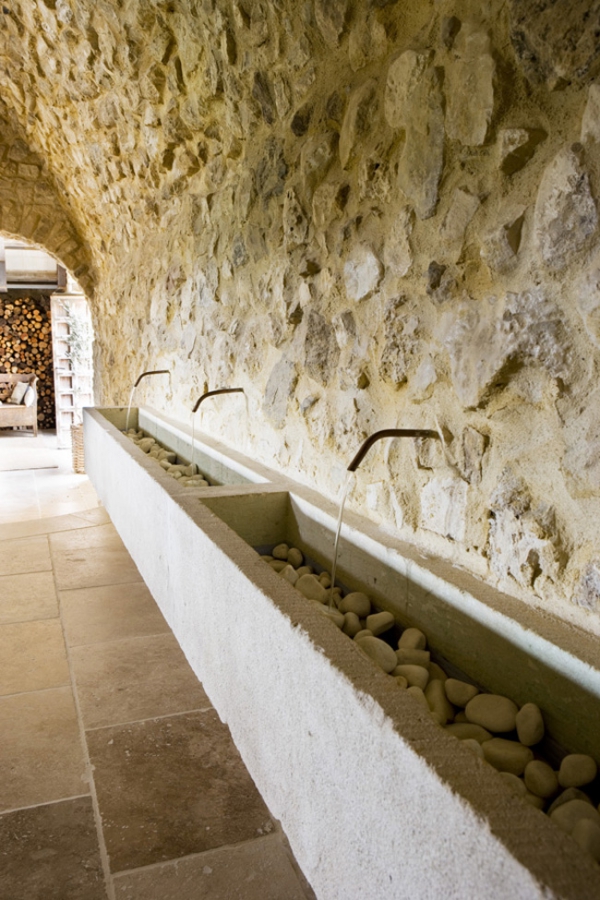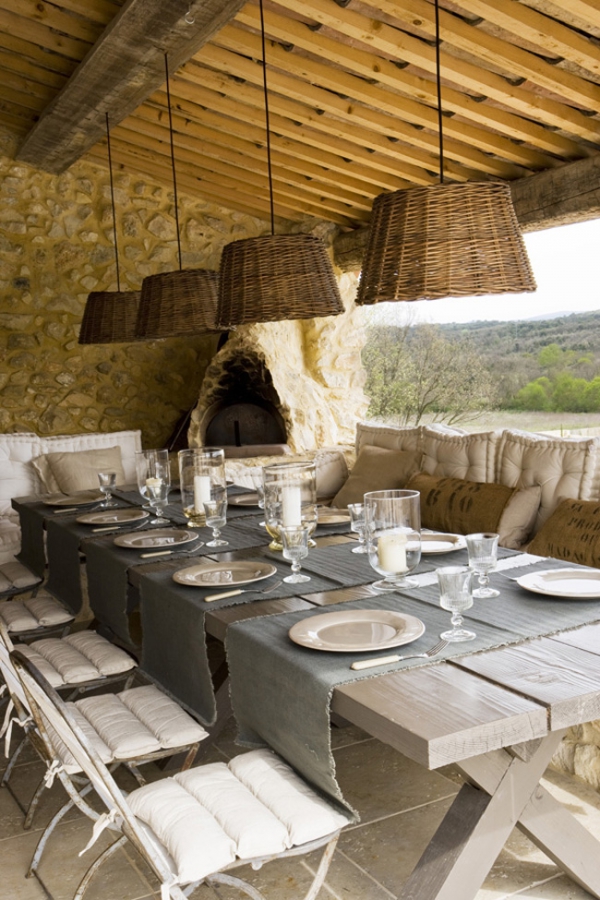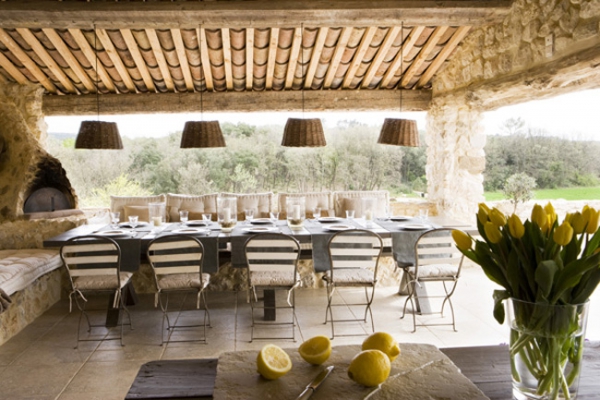 The different colors that occur in the limestone help to create a natural color scheme that allows for the appliances and subtle hues of the kitchen to blend in quite beautifully. The indulgent colors also attract the light from the many bay-styled windows to further illuminate this outstanding stone home. By walking into the living area, we can see that the furniture adds a little more color to the room, which pulls more attention to the complimenting colors of the limestone walls. For an additional formal flair, dazzling chandeliers hang from the ceilings to bring more life to the traditional feel of this stone home. In various rooms, you will find a consistent theme of woven baskets that serve as crafty storage and even unique lamps to hang over the outdoor dinner table! The use of breezy fabrics for the curtains and canopies of the beds add to the tranquil atmosphere as well.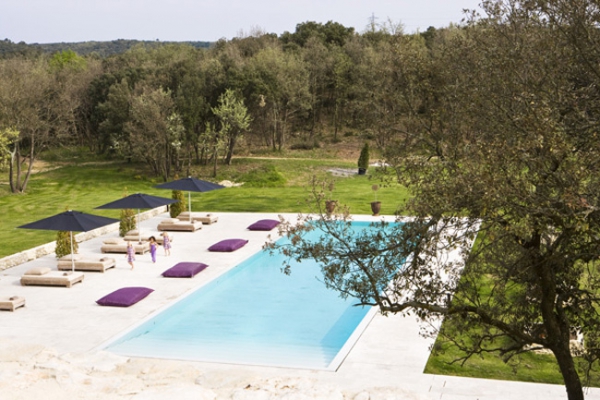 If you are looking for a home that is far away from all the hustle and bustle that you are used to and a place that gladly promotes peace and relaxation, then this is the home for you! If not, you may want to think of investing in a vacation home that you can escape to.
Тext is copyright to ©Adorable Home – interior design and decorating ideas
Photos by Jordi Canosa