Overlooking the majestic shoreline of North Cornwall and nearby the legendary vale of Avalon, stands a small country house whose charming secluded setting creates the ultimate romantic retreat for couples, novelists, artists or photographers. This charismatic English stone cottage is named Aphrodite. Once a chapel, it has been turned into a luxury self-catering country home which offers a warm idyllic ambiance, cozy atmosphere and memorable experiences.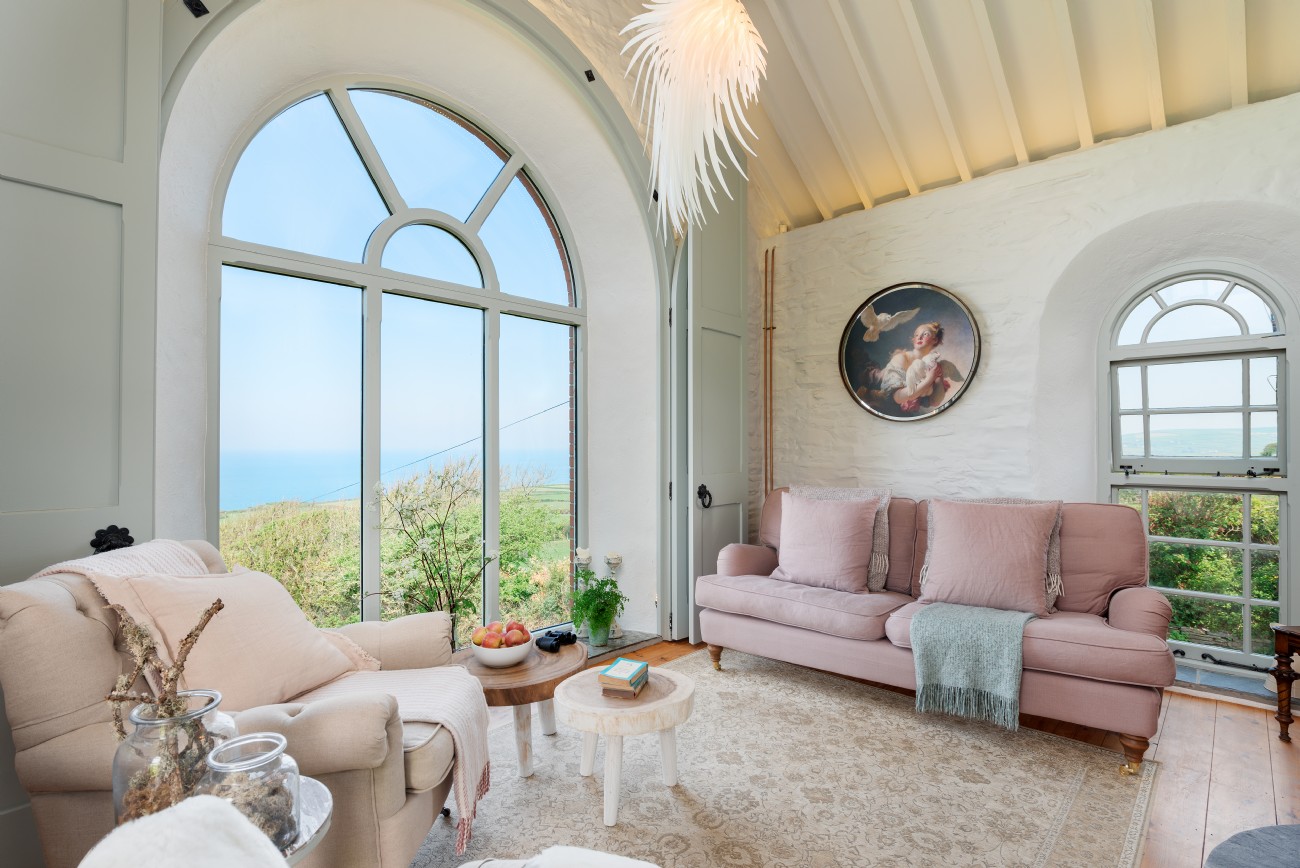 Small, as it may seem, Aphrodite has a very unique five-floor plan and interior layout. The loft provides space sufficient to accommodate a master bedroom with a large king-size bed and a private mezzanine level. A romantic arched window offers spectacular sea views, while a stone spiral staircase secretly leads down directly to a luxury bathroom private sanctuary situated on the lower ground floor.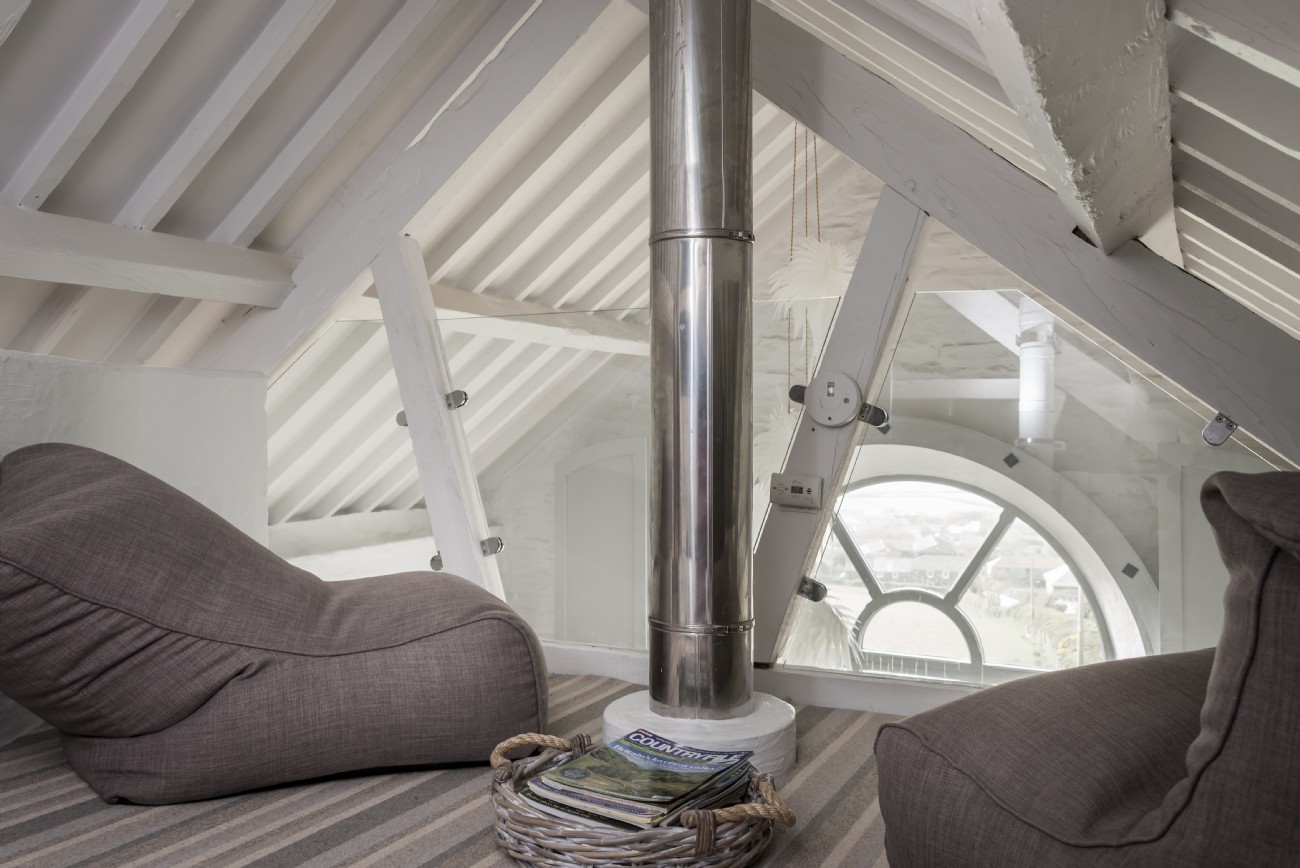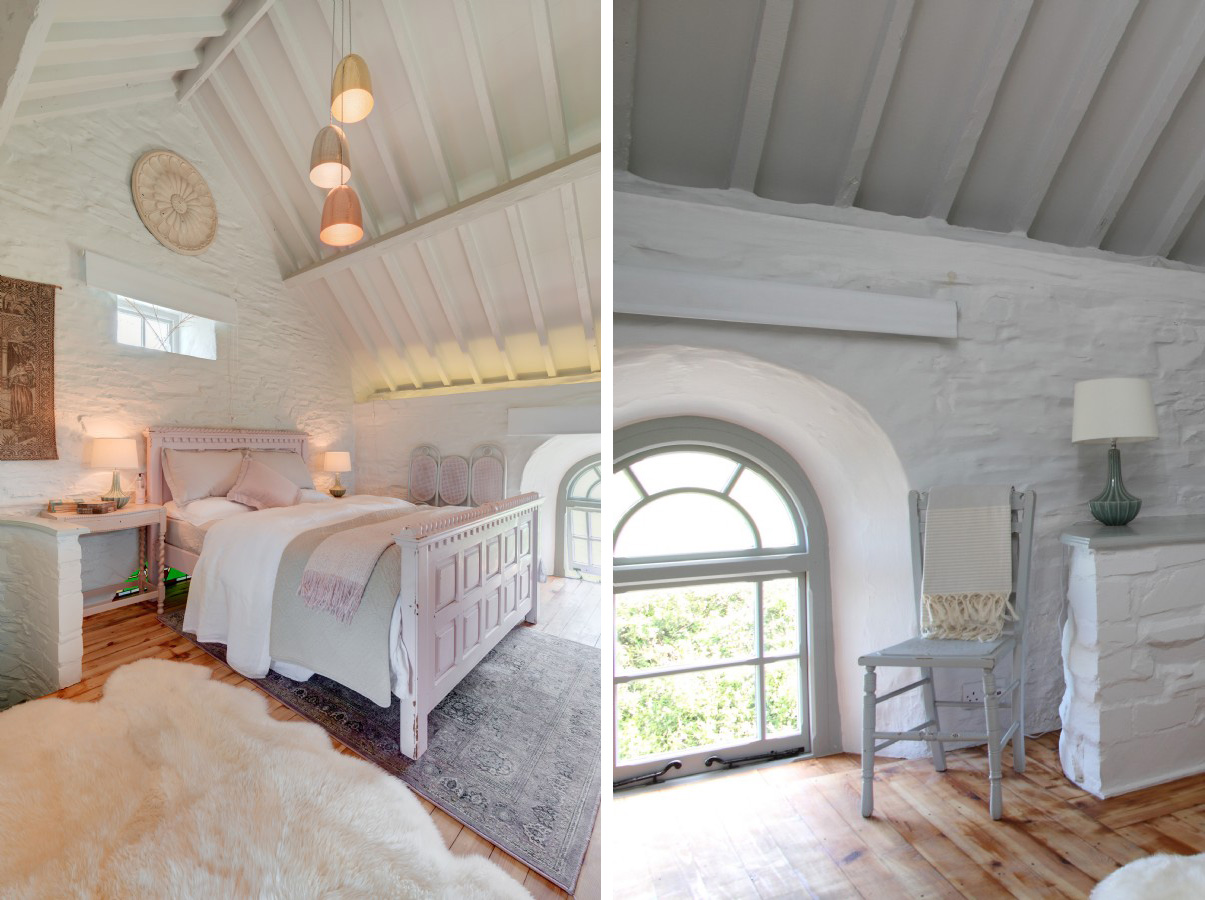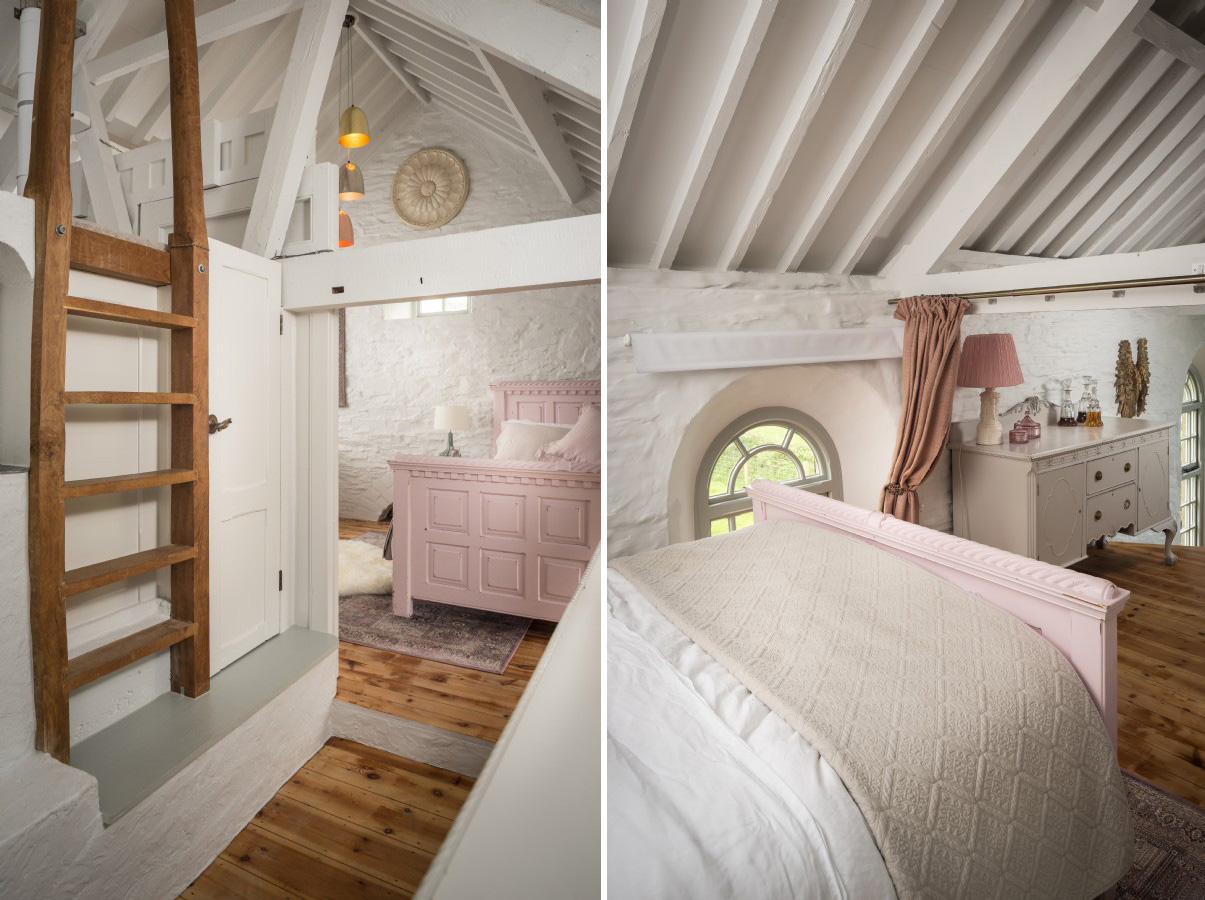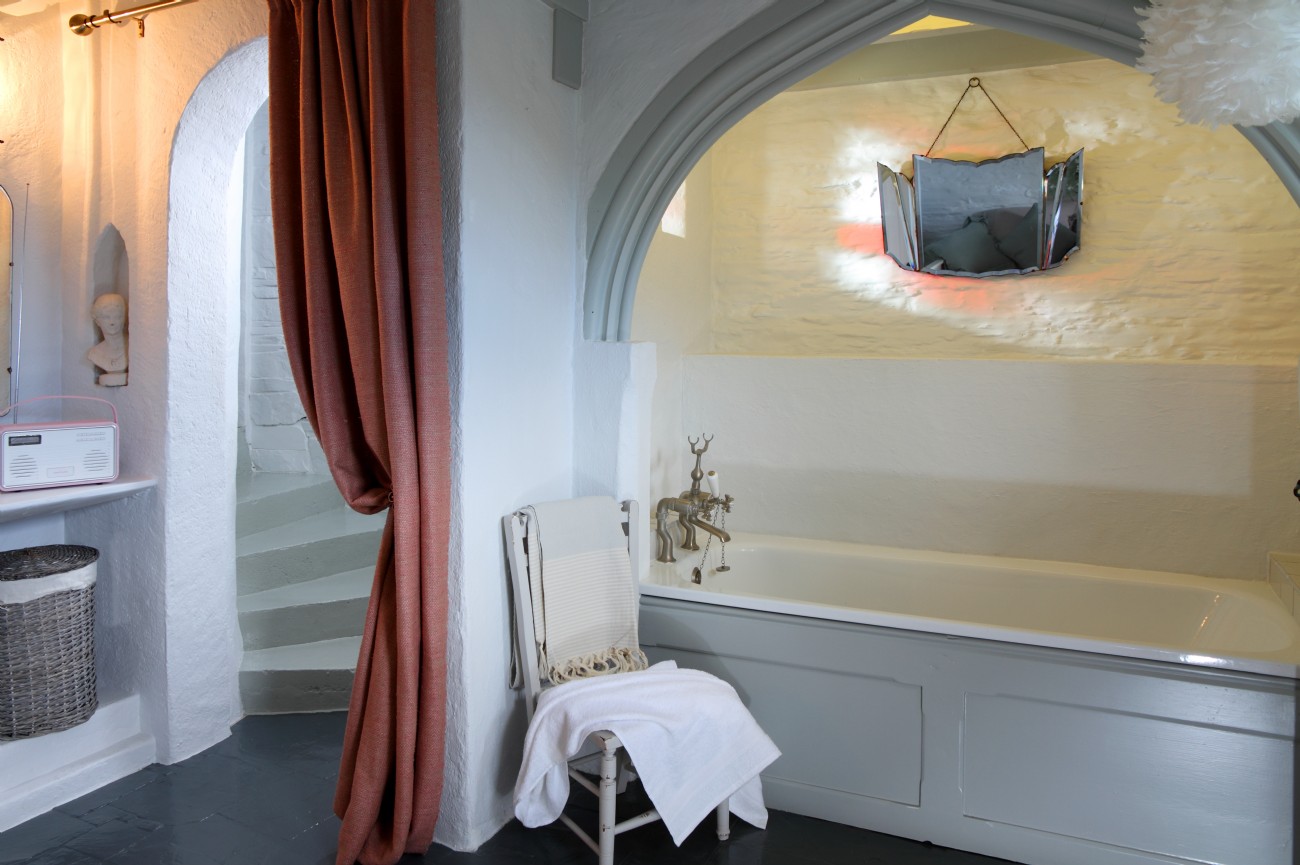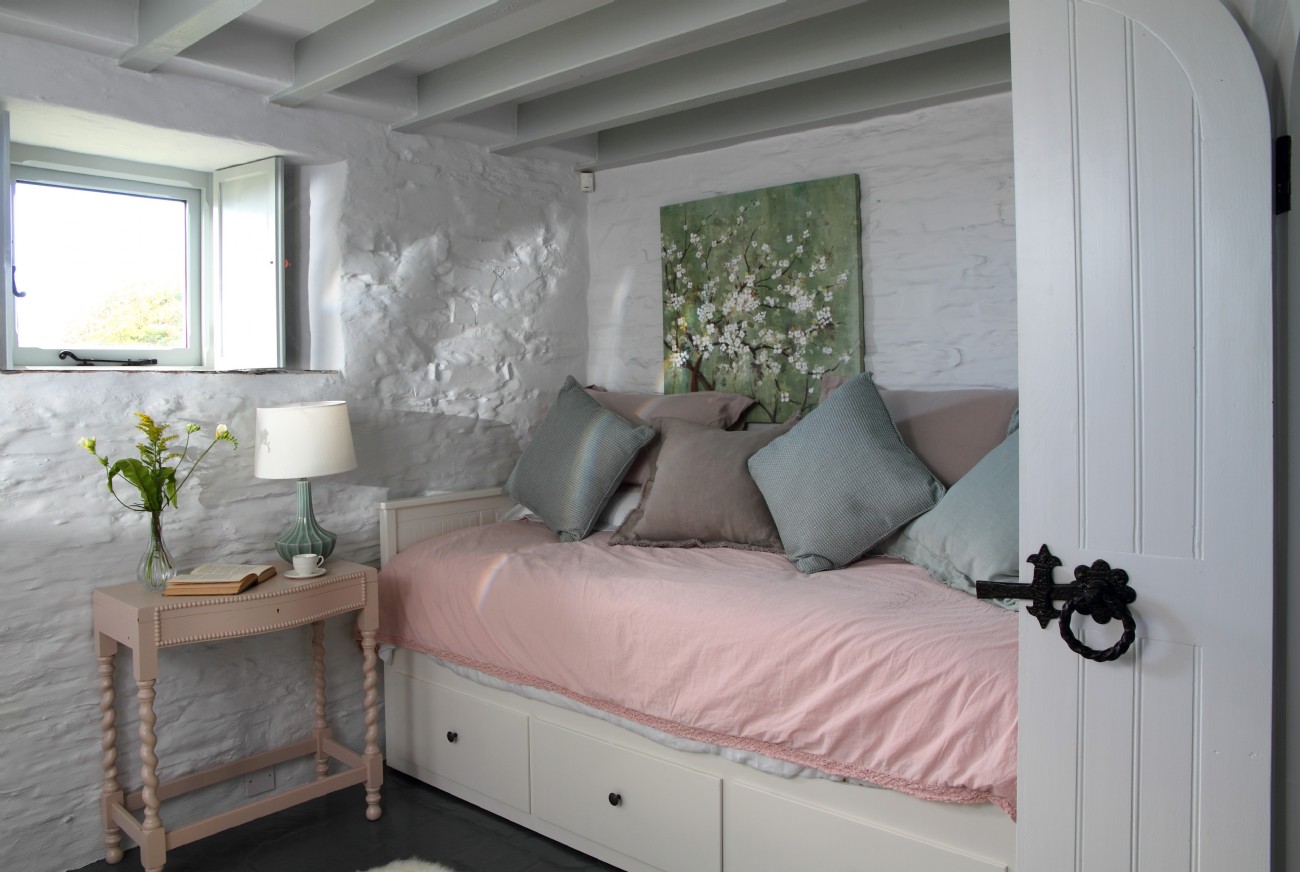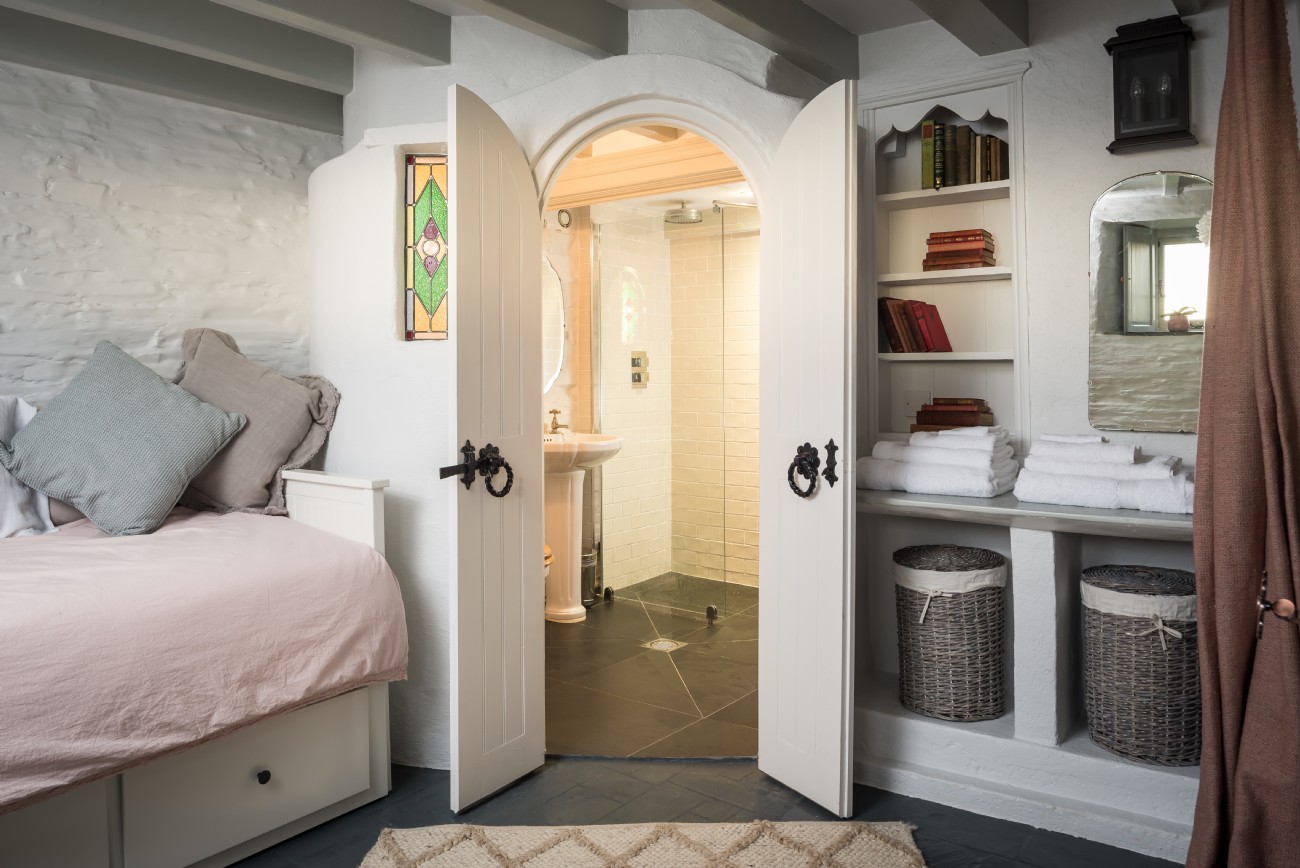 The entire interior space of the house actually nests various secluded cozy nooks, surprising passageways, and beautiful vaulted chambers and openings in the walls, and provides a true haven of peace and tranquility. This ambiance is nicely complemented by upcycled furniture and enchantingly eclectic interior design.
The ground floor accommodates a comfortable dining area gracefully leading into a small but fully equipped stylish kitchen. The sitting room is spacious and absolutely adorable. It features high vaulted ceilings and opens to the surrounding magnificent landscape through tall floor-length arched windows. Comfortably settled by the crackling fireplace guests can enjoy from here majestic shows of breathtaking sunsets or dramatic coastal storms.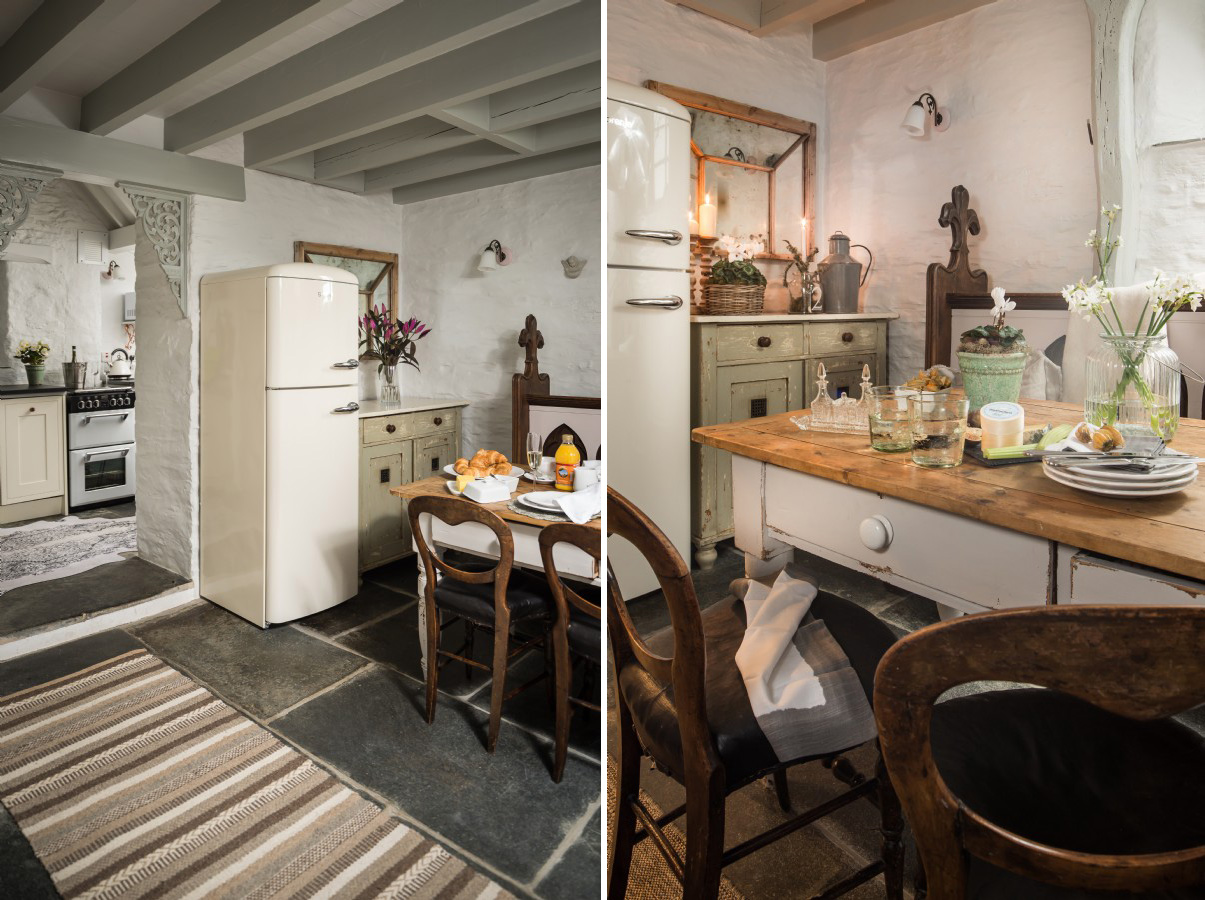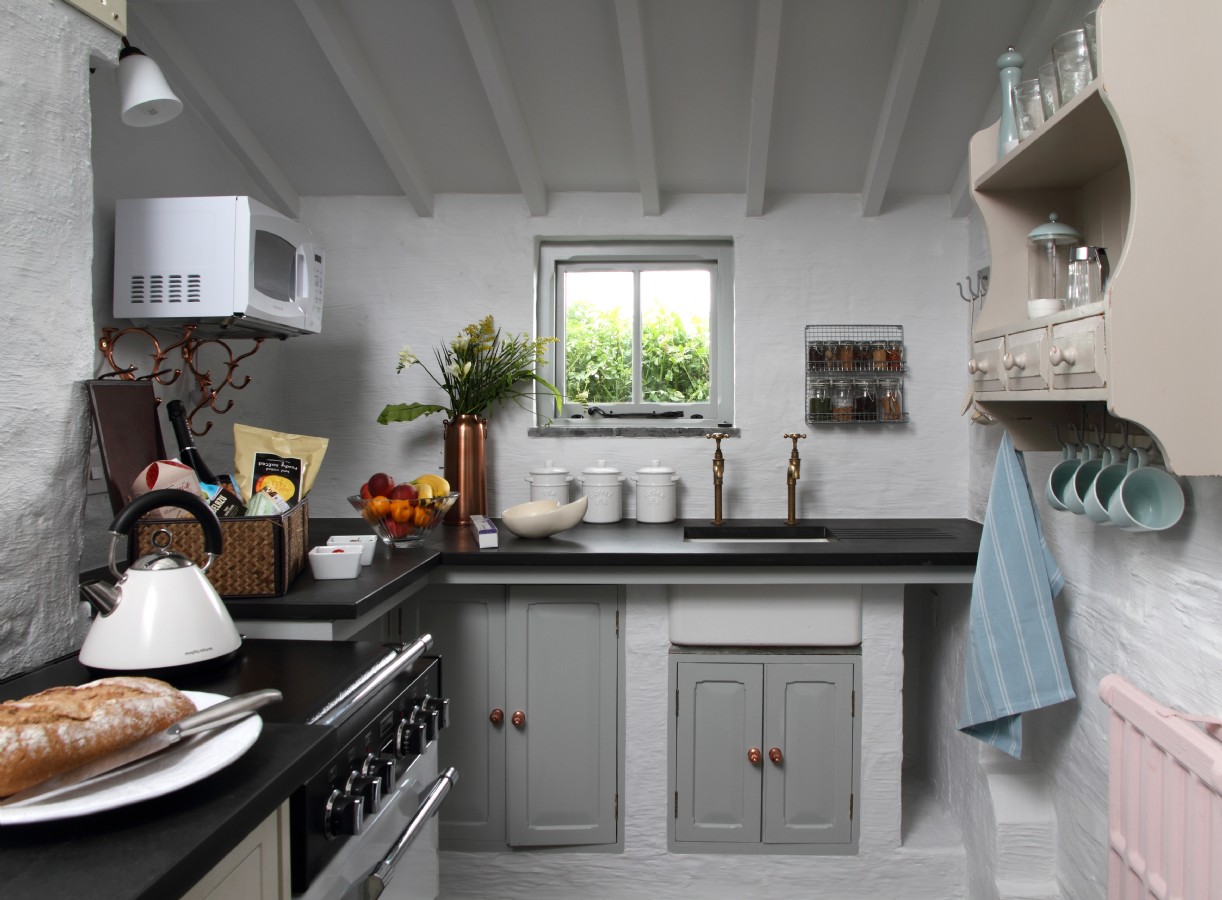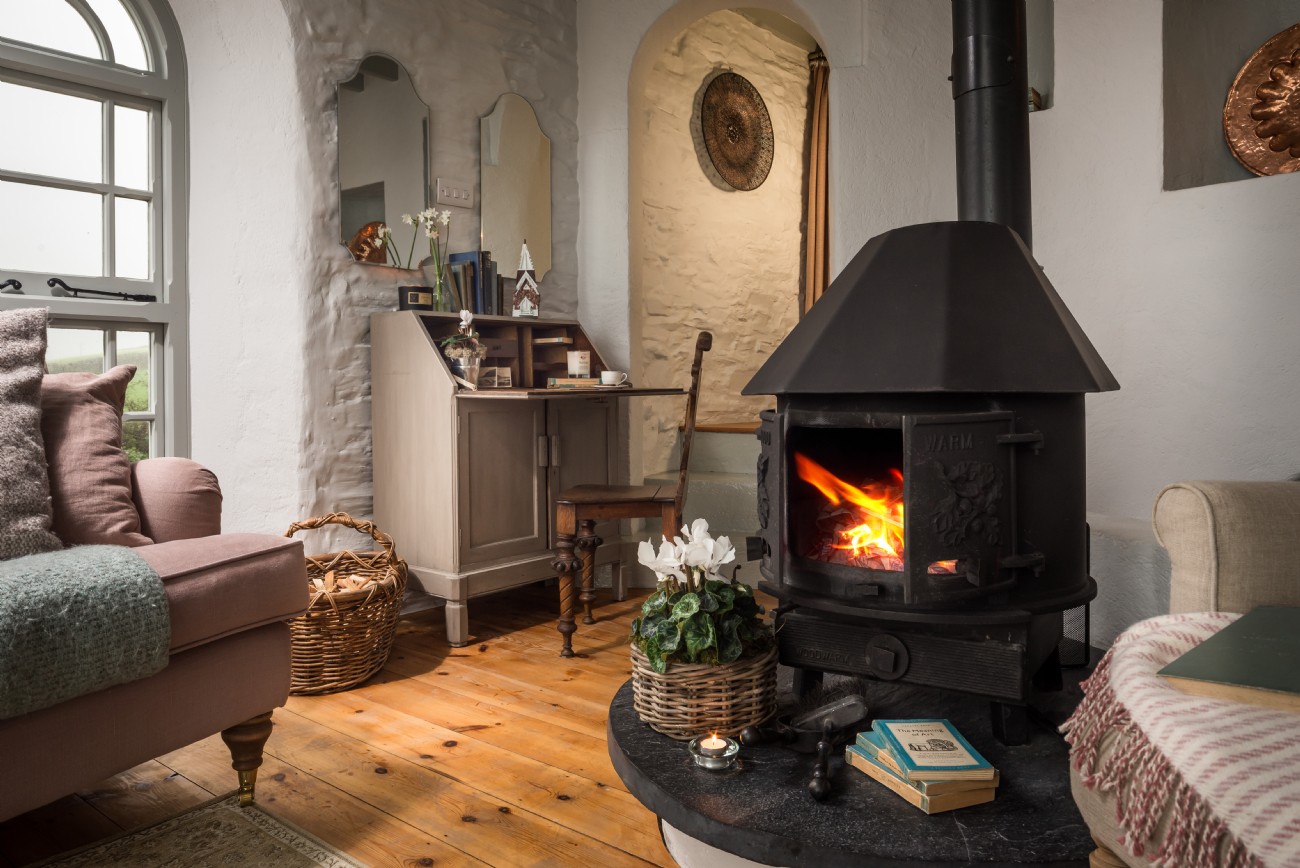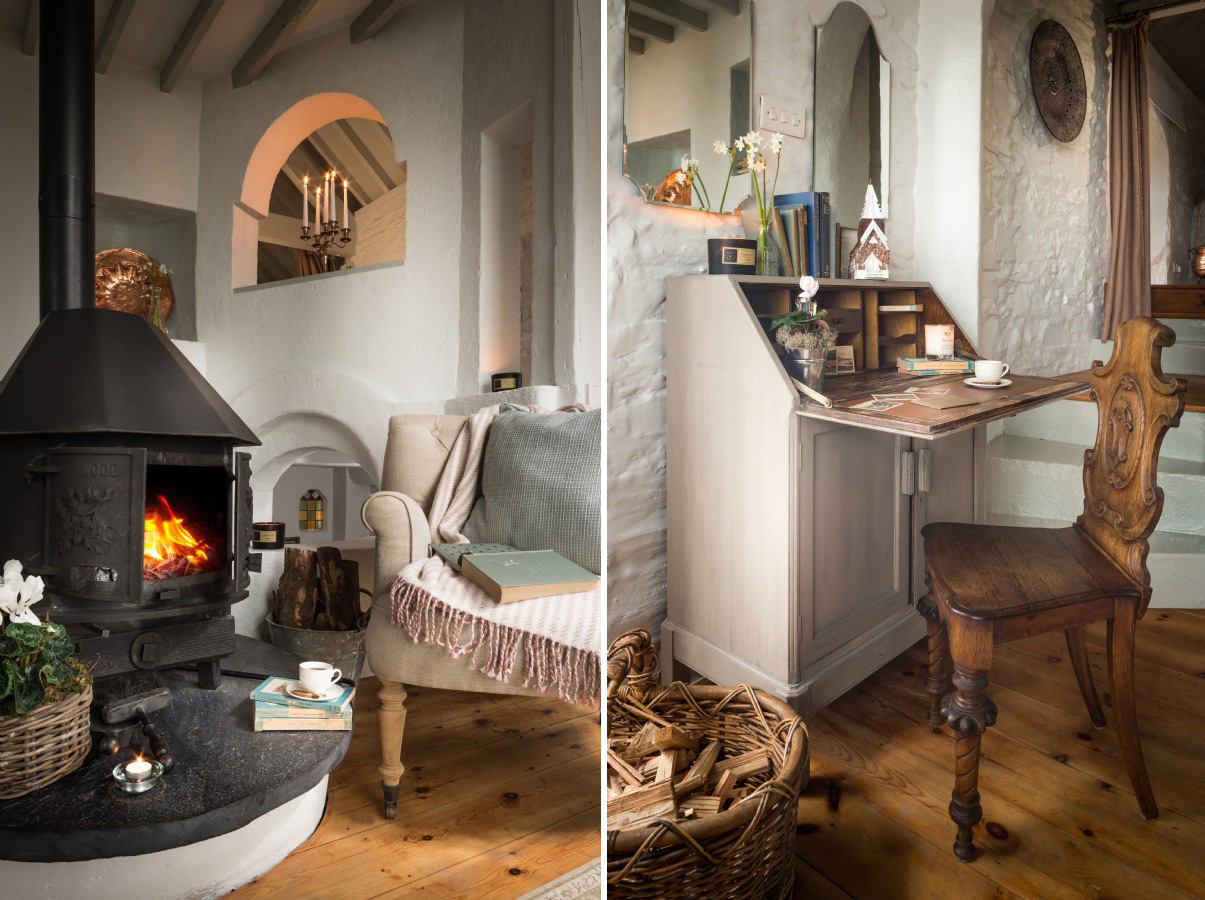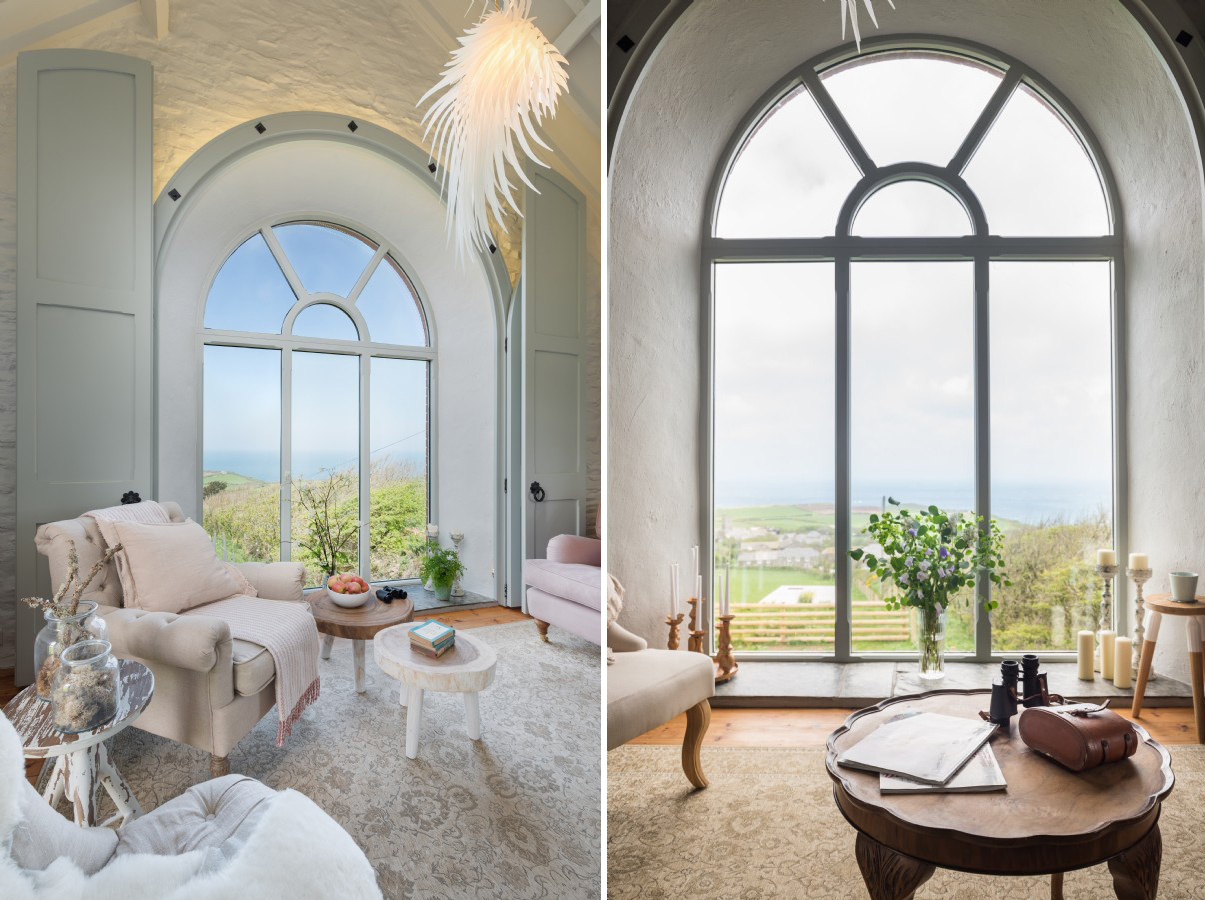 Aphrodite cottage has a very unique location. Set on the high North Cornish shore, this romantic house with a sea view is just two miles away from the charming coastal hamlets of Tintagel and Boscastle. An alluring rugged coastpath runs right from the cottage's doorstep and leads through beautiful forested valleys with stunning views. The route offers sights of unparalleled beauty and drama.
Whether days are long, warm and sunny or dark, windy and short, here Nature shows its grandeur at its very best. From quiet romantic sunsets to dramatic views of waves violently crashing against the towering cliffs, this stretch of coast offers exciting experience for everybody.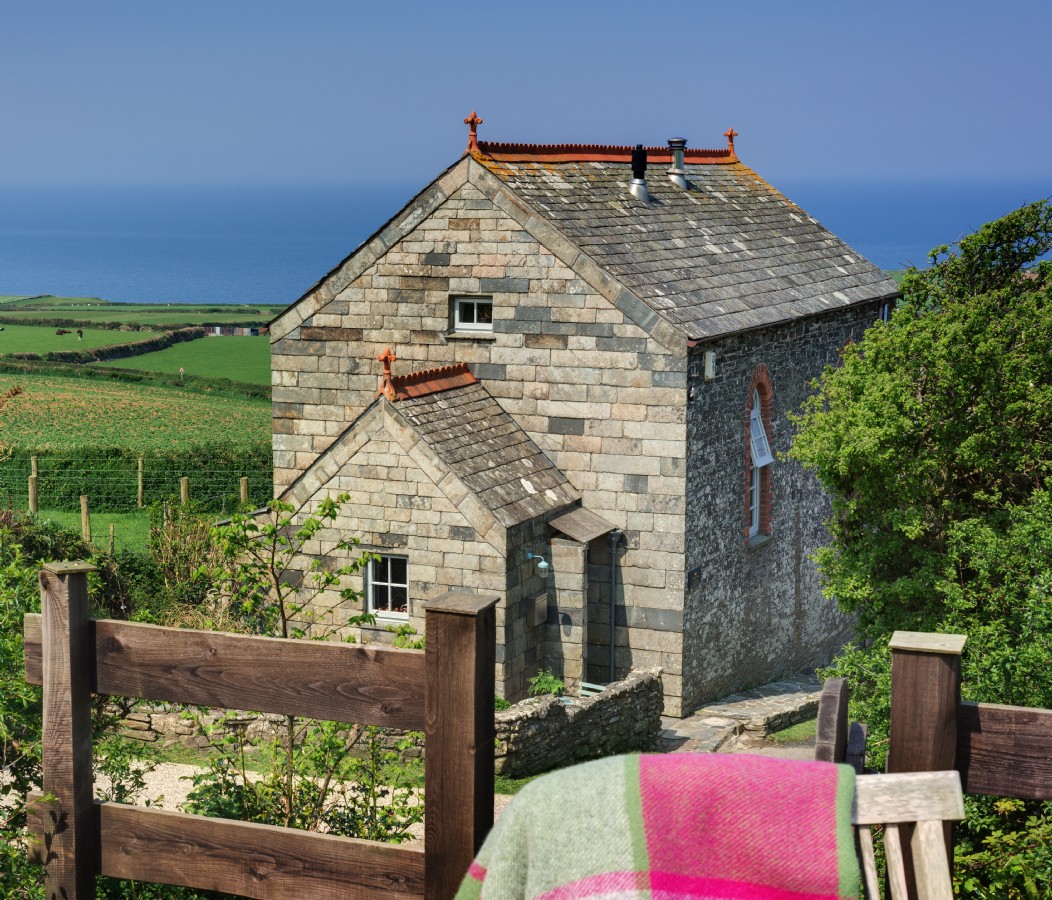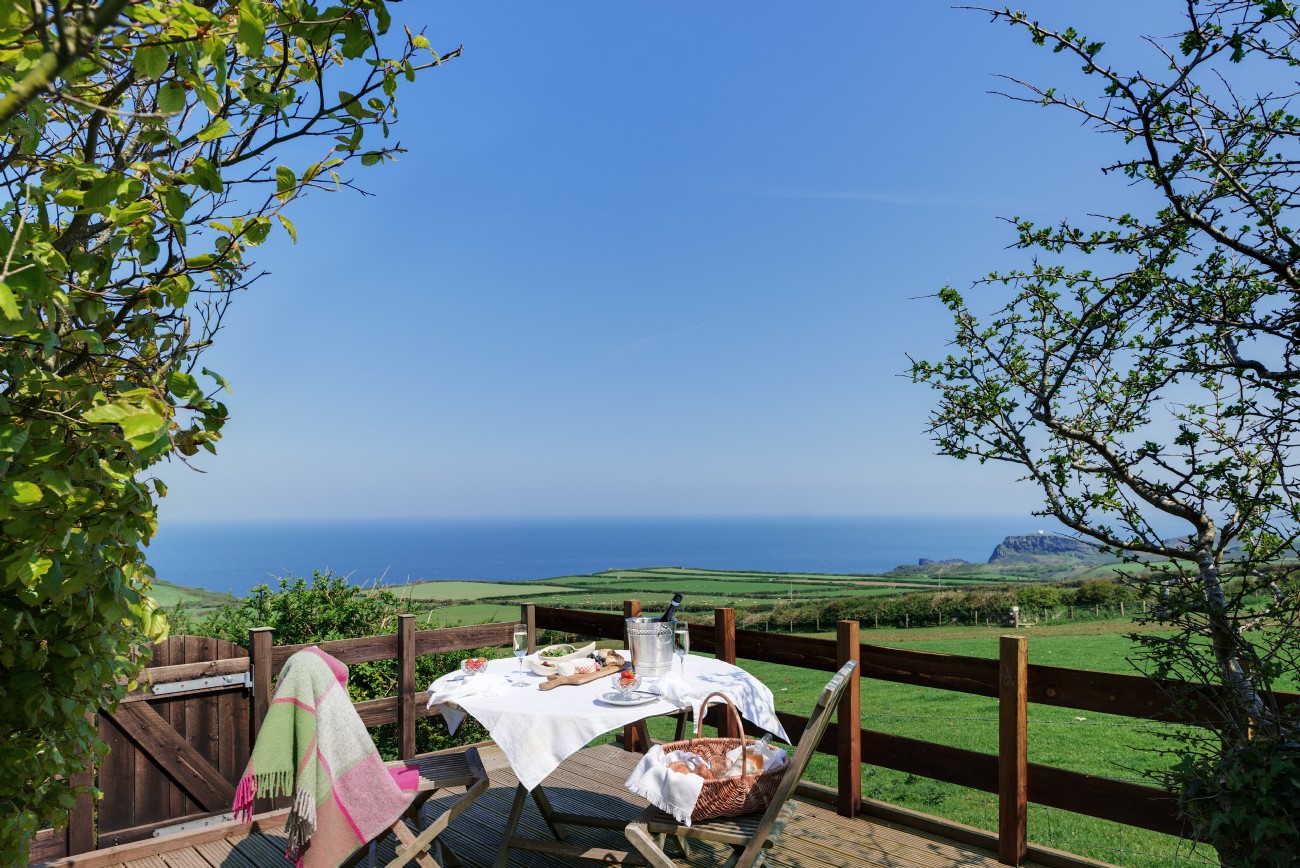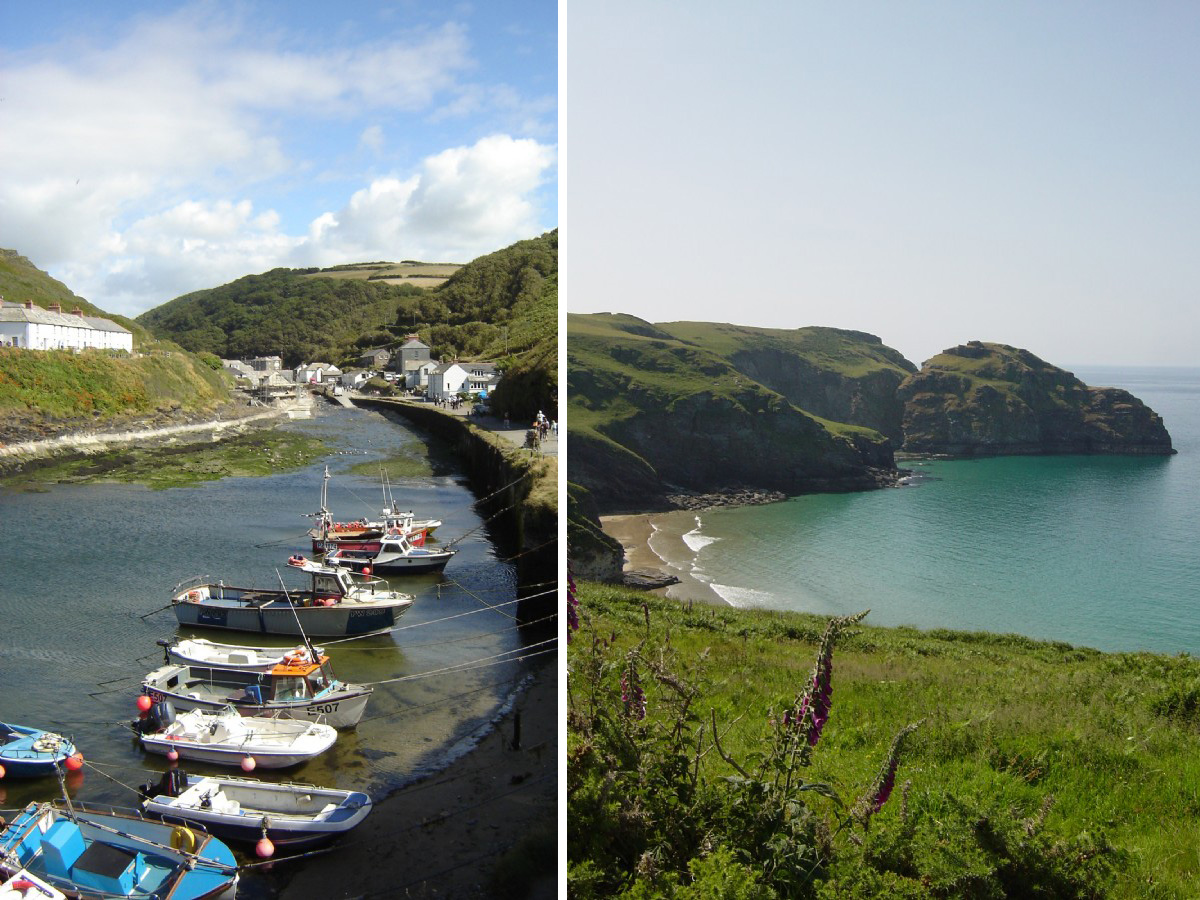 Property available for rent via Unique Home Stays | Images courtesy of: Unique Home Stays