As children, a tree house is the epitome of coolness. It's the stuff of every kid's dreams. But where does that end? Why do we stop dreaming of abodes above the ground?
These home owners clearly never stopped believing they could have the fort they always wanted, and they worked with some of the best designers to make it happen and construct an incredible house that sits high above ground in Columbia.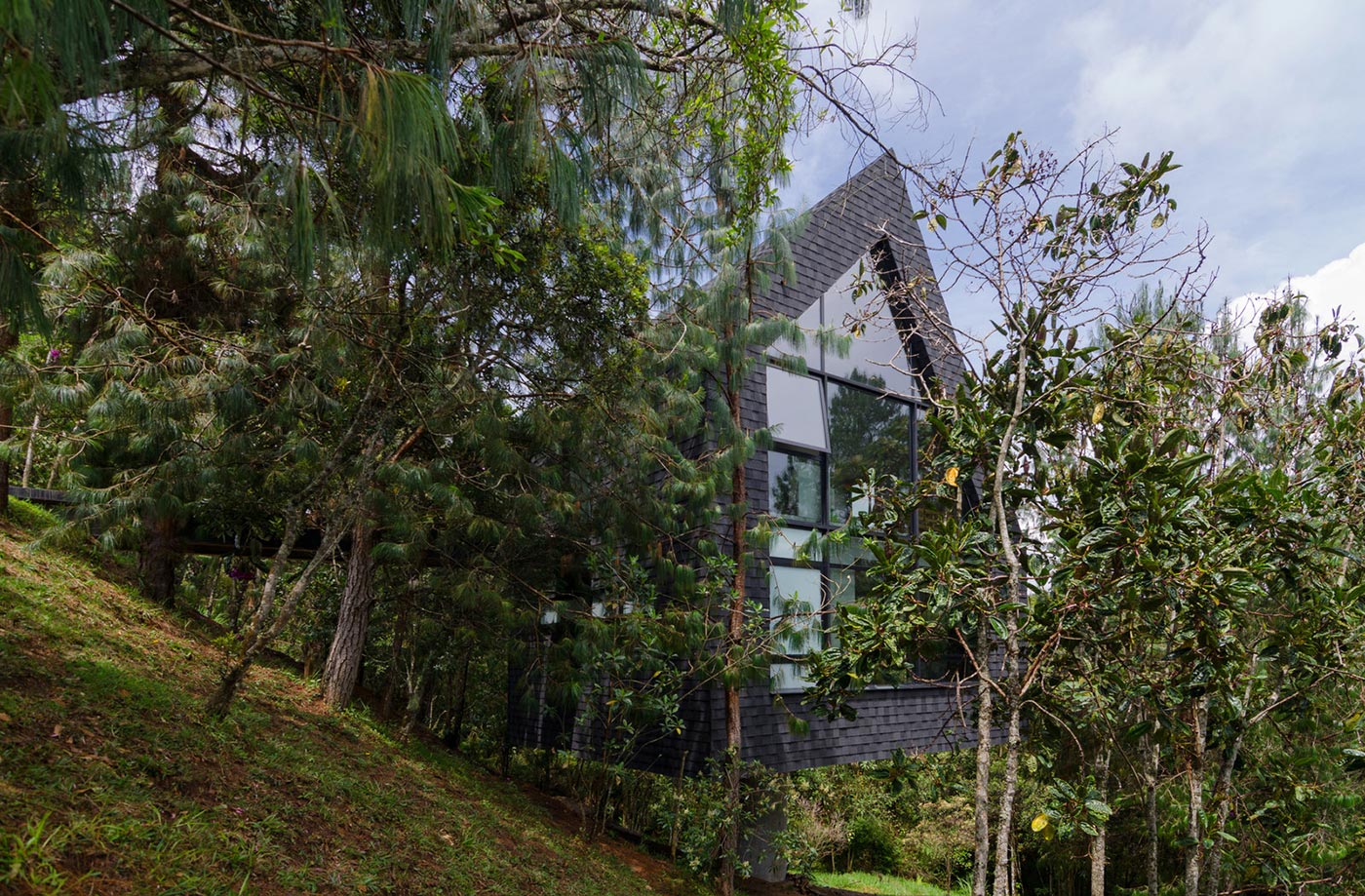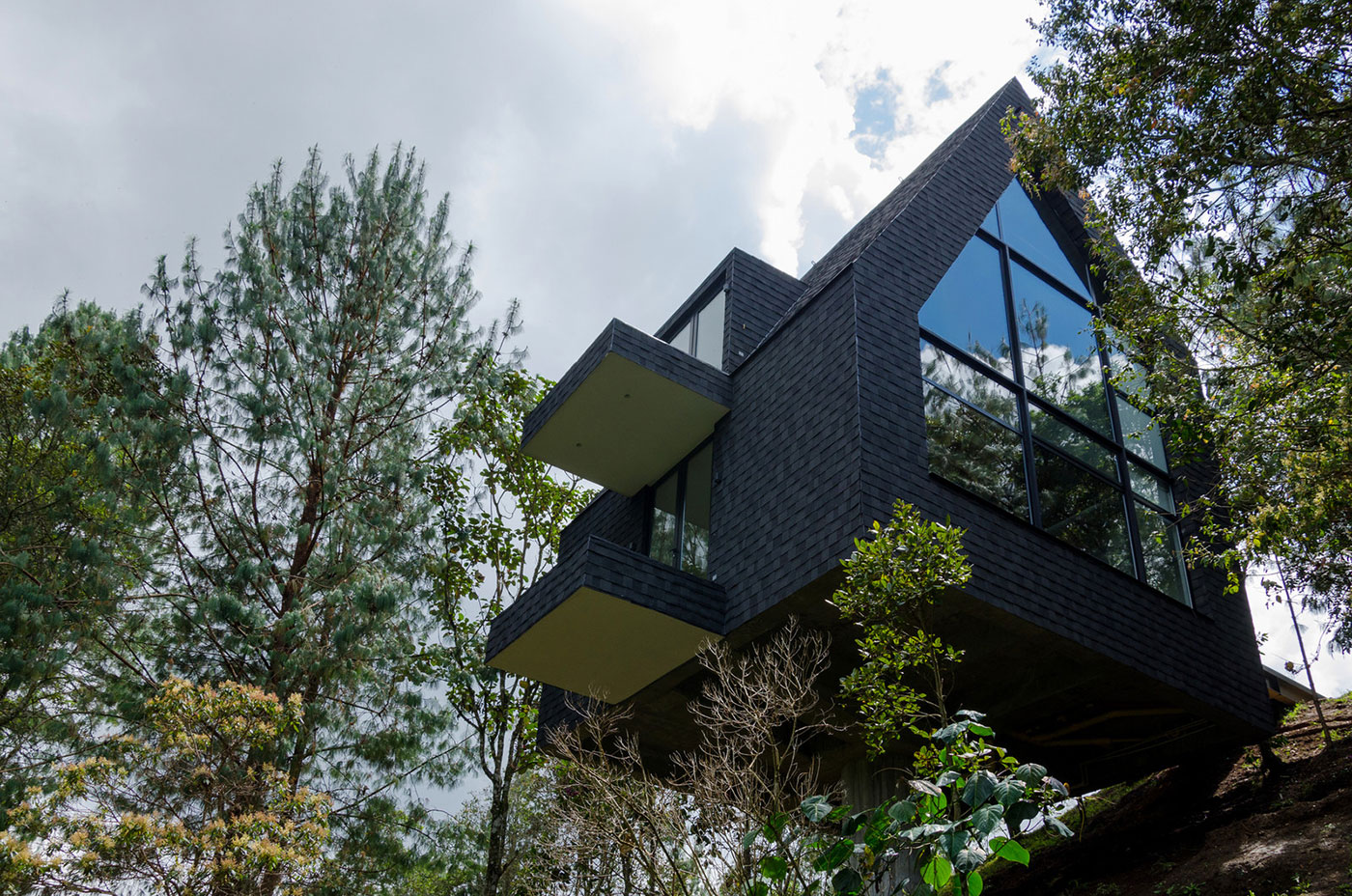 The 1291sqf / 120sqm home, named Casa Pajarera, was designed and built by the talented Catalina Patiño and Viviana Peña, and is essentially a giant birdhouse for people.
From the outside, only a tall, A-frame peak can be seen nestled into the tree tops. But upon a closer look, you can see how the home is elevated off the ground by two thick concrete pillars that drive far down into the ground. They serve to support the three-story structure and create a view unobtainable by any ground dwelling.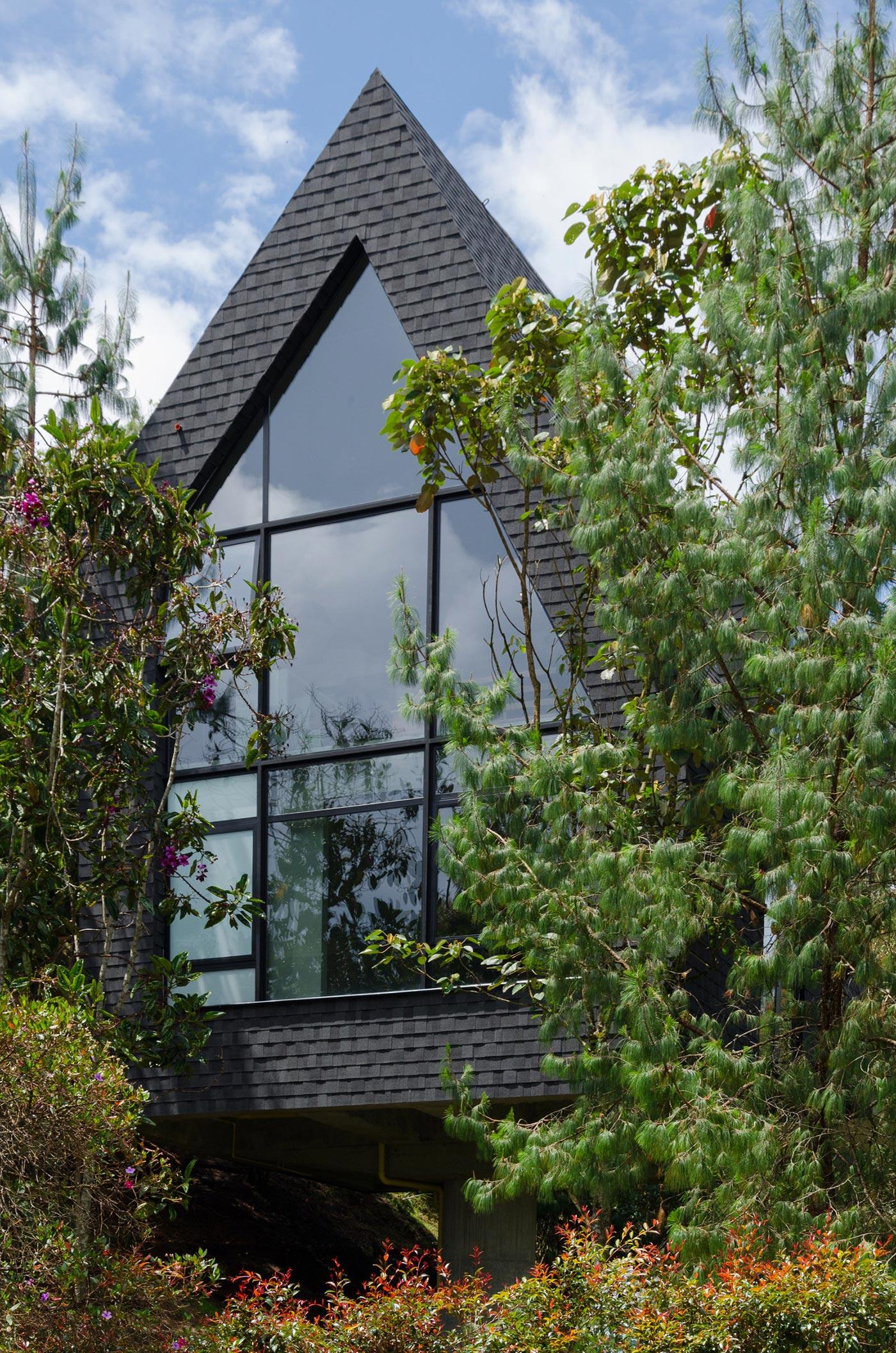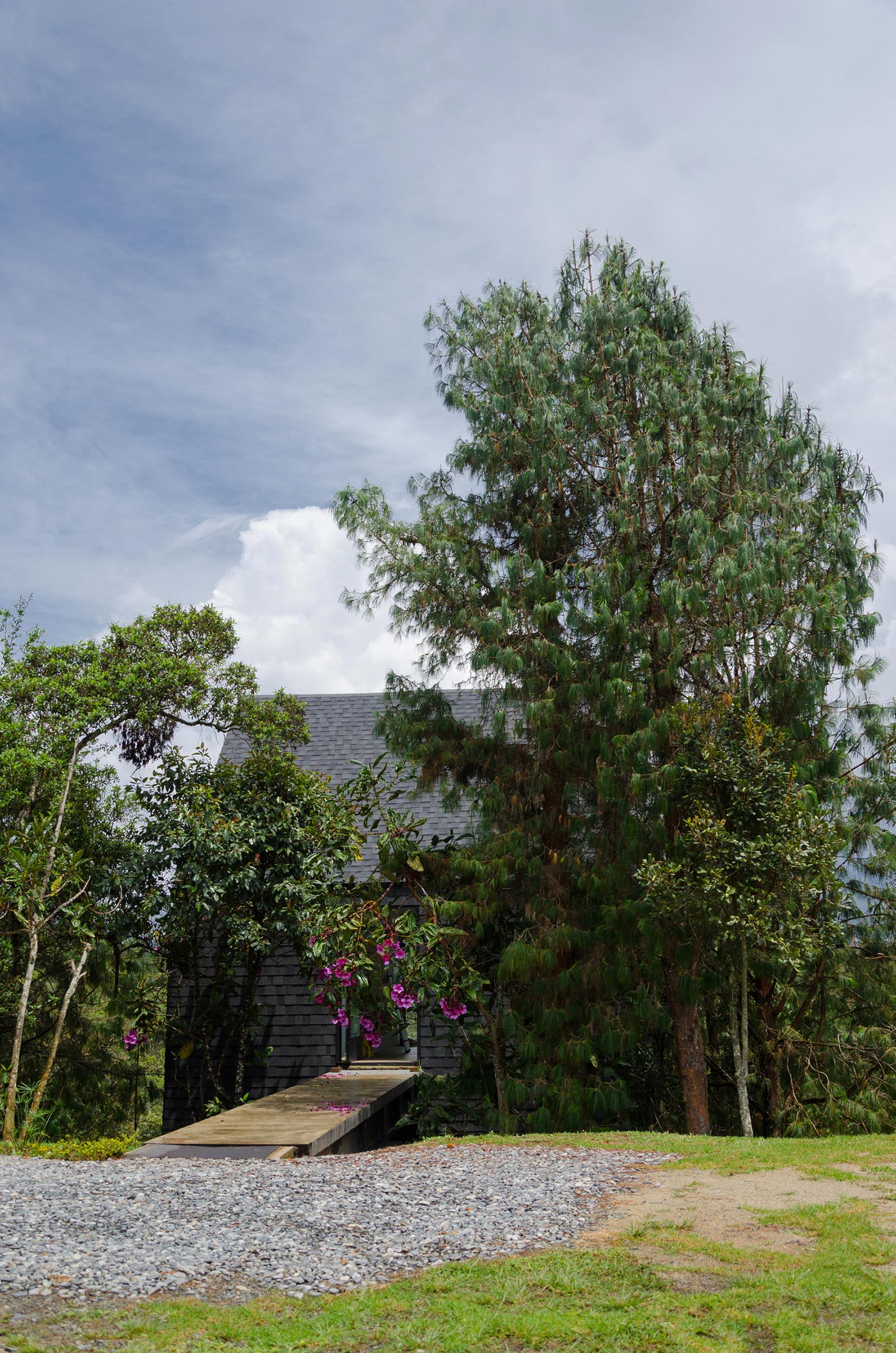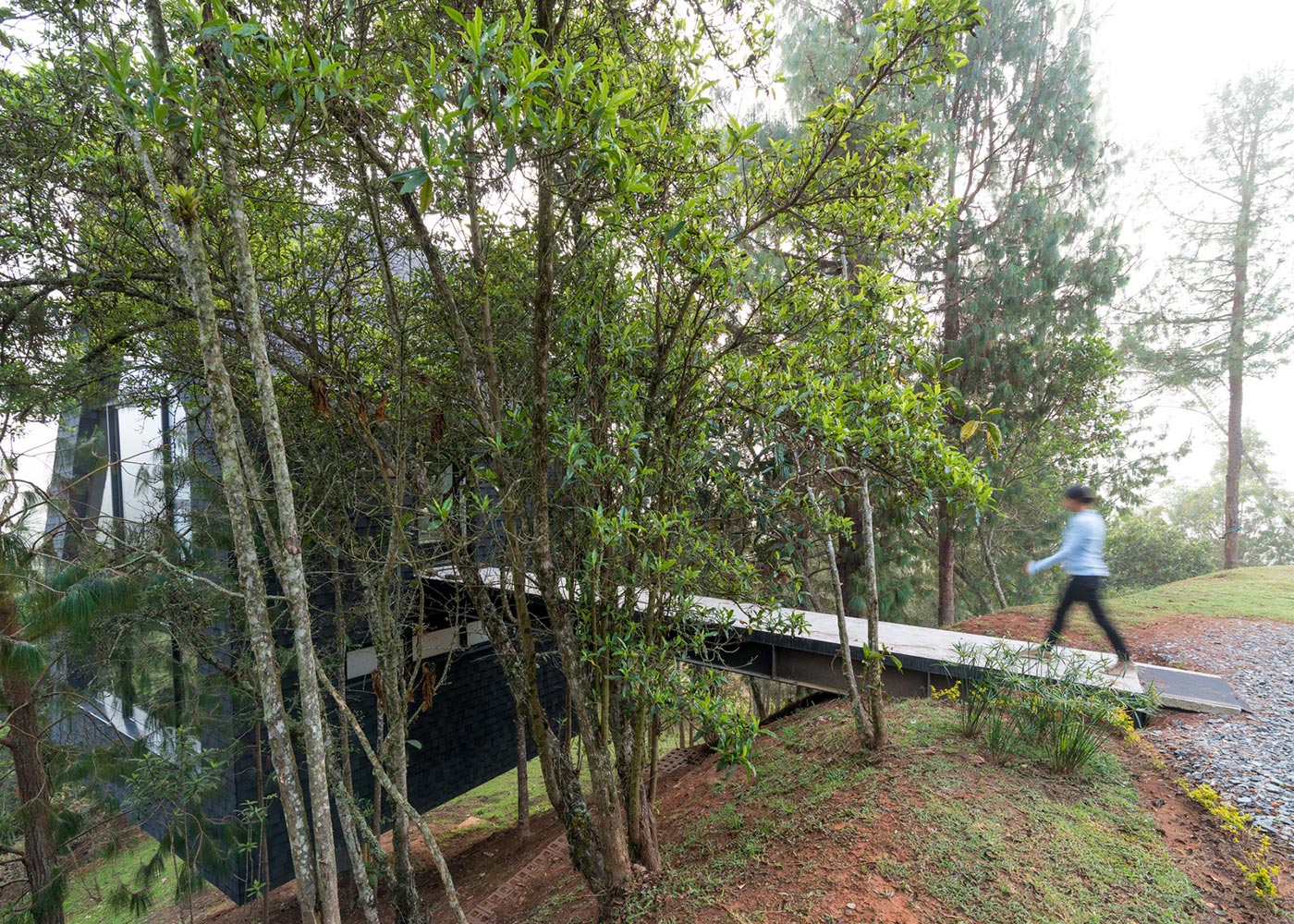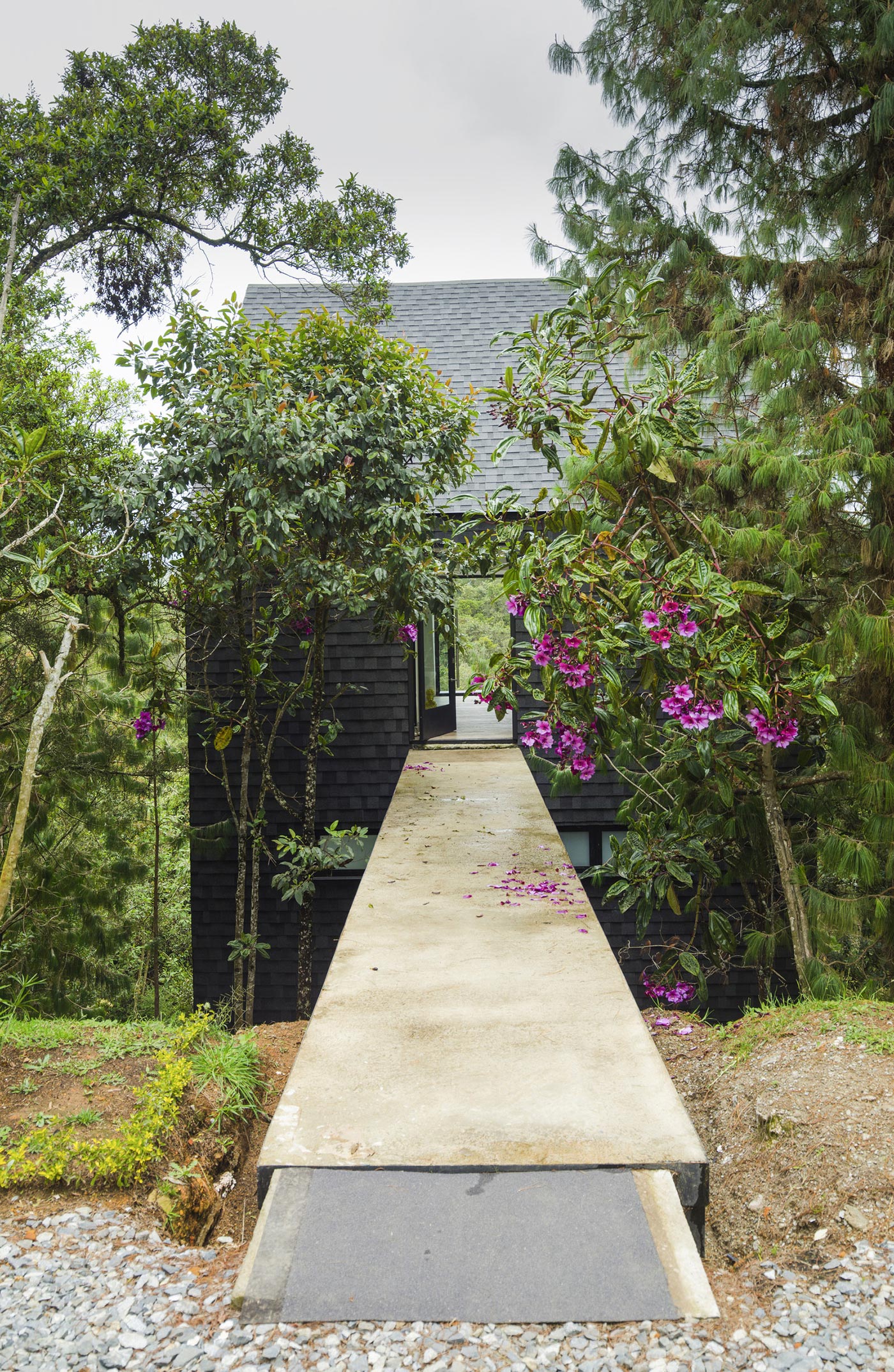 The interior of this incredible house is mainly an open concept with modern touches of stark white walls and large windows to allow the natural light to pour in. Wood floors in a medium tone line the home from end to end and add much needed warmth to the space.
The kitchen is a modest arrangement of flush face white cabinetry and solid black, built-in appliances. A narrow island serves as extra countertop surface as well as a workspace to sit.
To keep the flow of the open concept idea, each floor is done in a loft style, open to the level beneath it.