Located on a fifteen and a half acre site in south east Louisiana, the Pond House at Ten Oaks Farm is a carefully conceived and designed retreat that offers the best of comforts and dialogues with nature. Designed as a net zero energy building using both active and passive technologies, this 1,250 square foot beacon of ideas and design stands tall at the edge of a natural pond formation. Responding to its immediate and grander context through every stroke and gesture, this design by Holly & Smith Architects strikes its own balance between nature and man.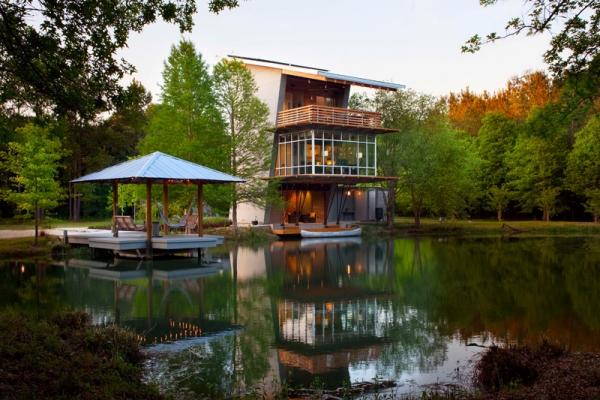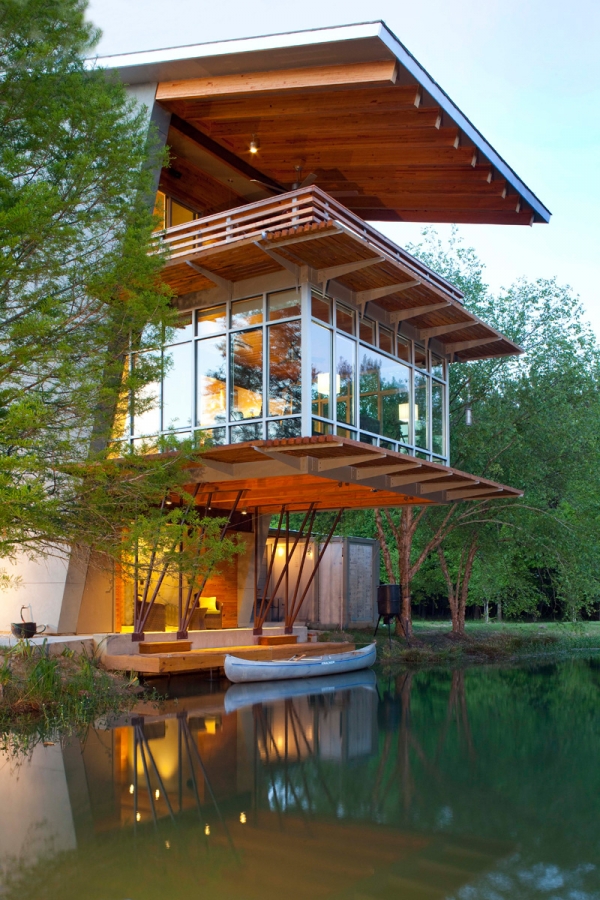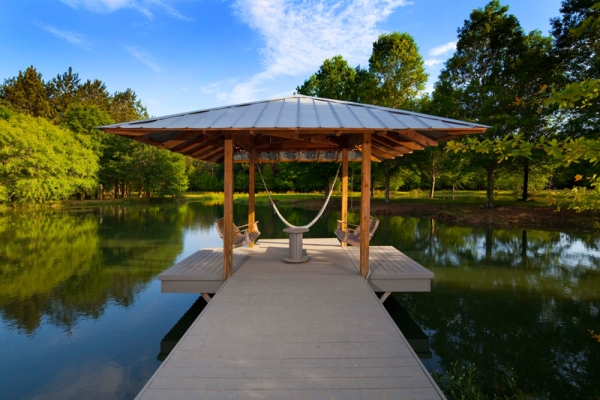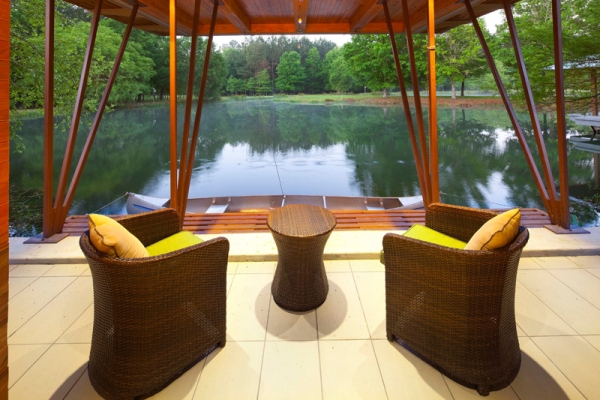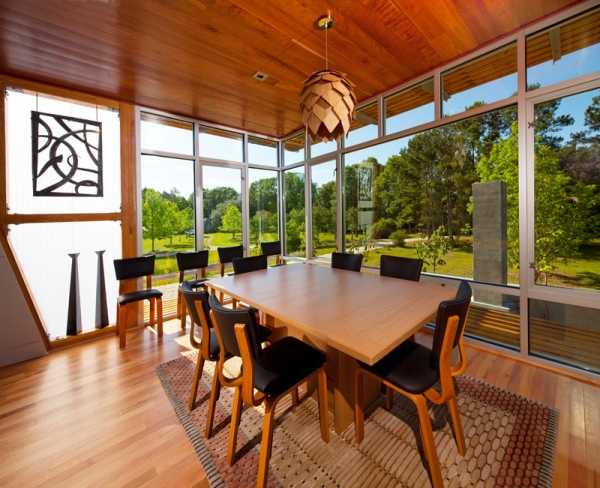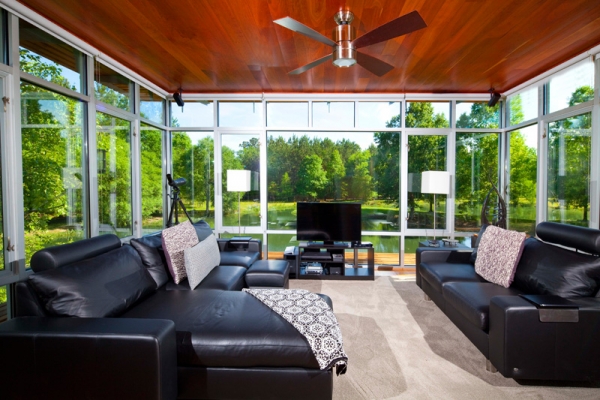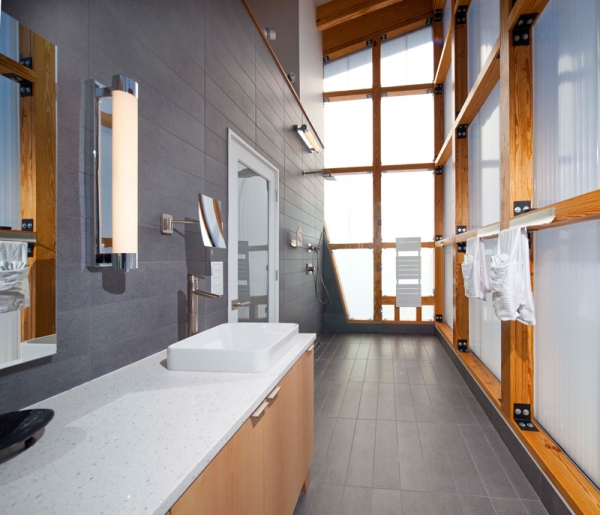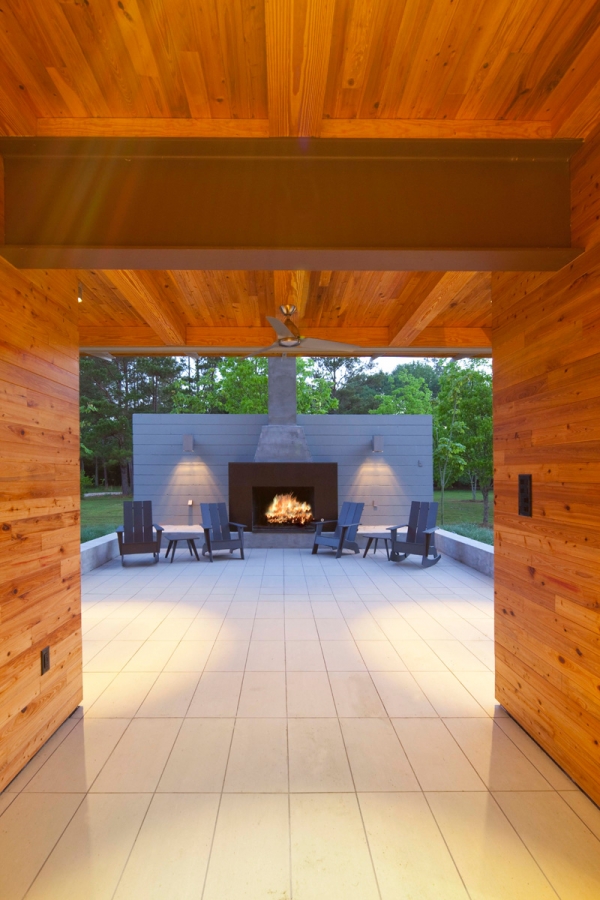 Doubling up as a viewing platform, this pond house is articulated as a compact vertical volume with its different functions and activities distributed over three floors. The ground floor is an open dining and kitchen with a plush social core located on the first floor. Sleeping quarters are on the uppermost level, and flow out into a shaded terrace.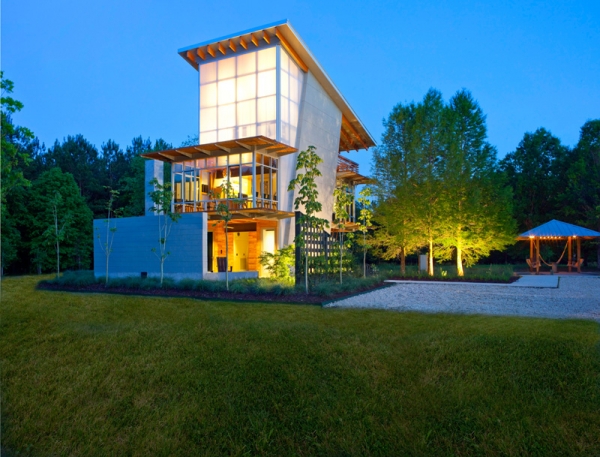 The choice of layout and form facilitates the focus on energy neutrality, while creating a fascinating architectural experience. The tight building envelope, efficient temperature regulation systems, energy star rated fittings, LED lighting, and solar panels on the roof keep consumption low, with passive ideas such as natural ventilation and lighting, shading strategies, reclaimed materials, and seasonally responsive landscaping chipping in.