If you have ever had the pleasure of encountering the Scottish highlands, you will recognize the brute silence and authenticity they come with. This is a landscape of unending imagination, framed in stone and sharp angles, floating endlessly between heaven and earth.
French artist, Benoit Challand draws on the character of this landscape to create an architectural intervention in perfect symphony with it. Elevating a sanctuary for living, so that it floats above the highlands to establish a grander dialogue with it, the artist articulates his take on futuristic home design.
Nicknamed the 'Roost House', this futuristic concept house anchors in the timeless so as to be at peace with the past and present of this landscape, as well as with its future.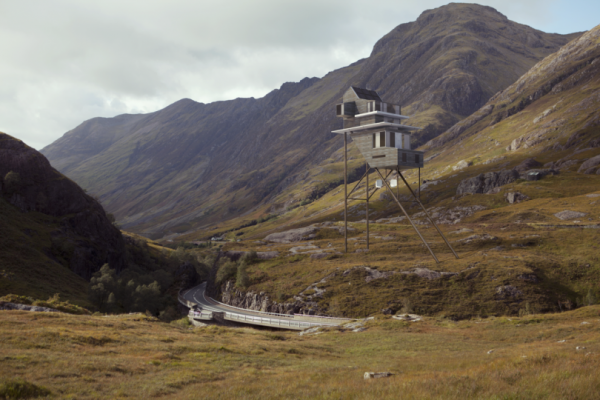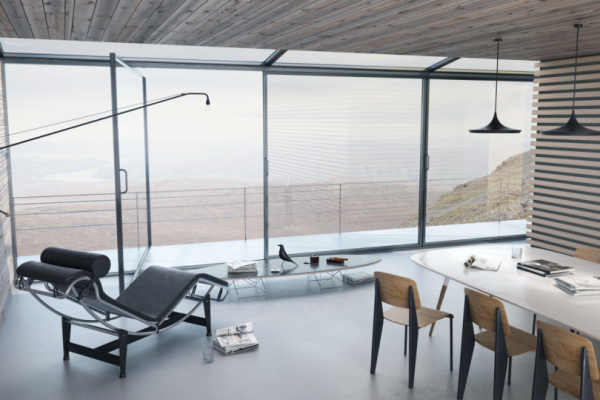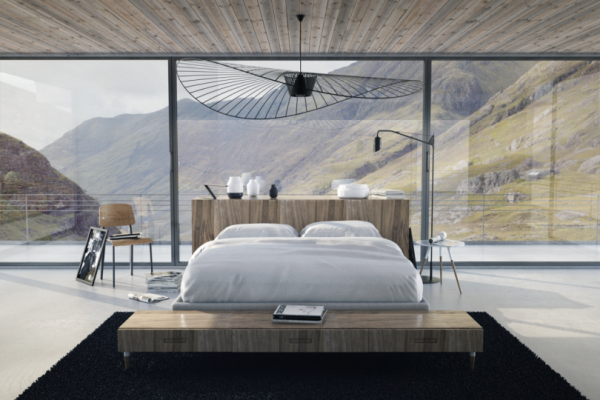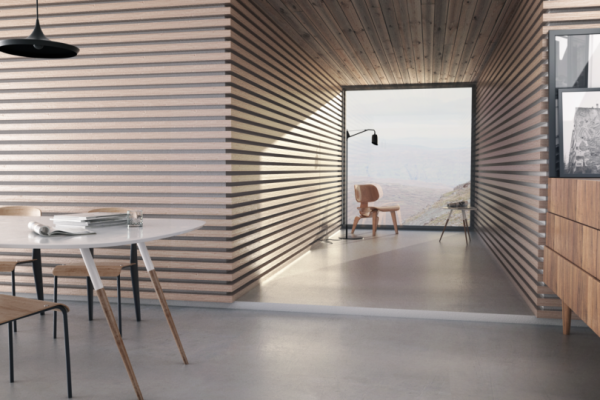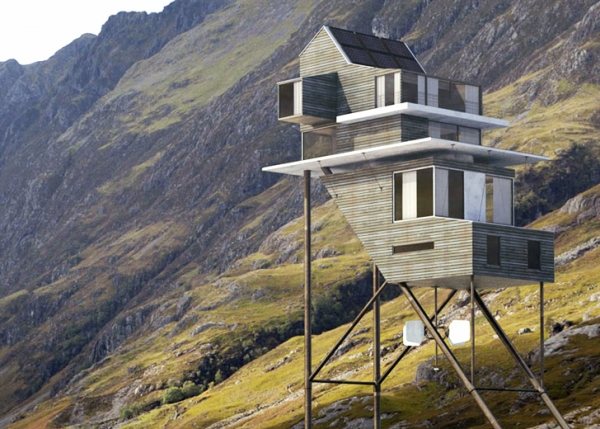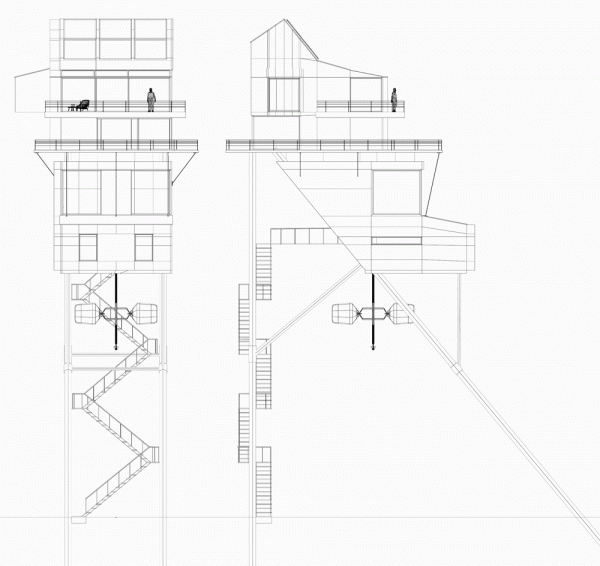 photos by Alexis Raimbault
Powered by solar panels, wind turbines and solar gain, this futuristic concept house exists in silence and harmony with its surroundings at all levels. Accessed via a beautifully concealed staircase, the building seems to emerge out of the broad topographies it is nestled amid.
The design adopts the local vernacular and transforms it into a contemporary vision of time, form and space. Modelled to fit right into the still and stoic mood of its context, the home is drawn out in generous, open spaces that are oriented outwards through broad, lavish openings.