Be prepared, you've never seen anything such as this. Trust me. Never before has a property stopped me in my tracks and forced me to stare in awe.
At first, your general conception of the Dragspelhuset eco forest house may be conflicting. But with a second glance you can easily begin to break it down and truly appreciate the work of art that it is. The name means "accordion-like" and is the perfect way to describe this expandable house.
The architects wanted to create a cabin-like experience with a flare of imagination and a section that could be extracted to increase the length from 45sqm / 484sqf to 72sqm / 775sqf.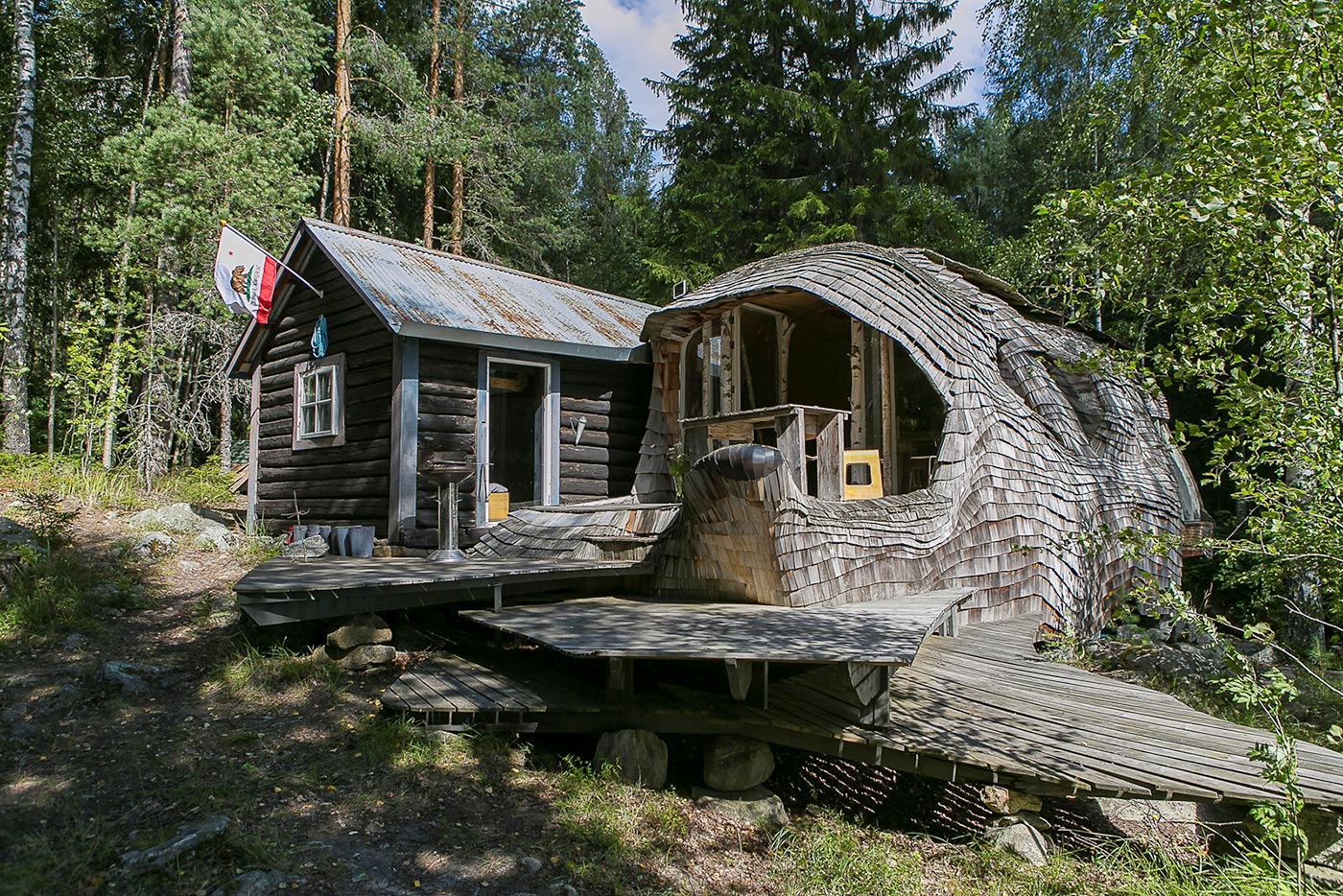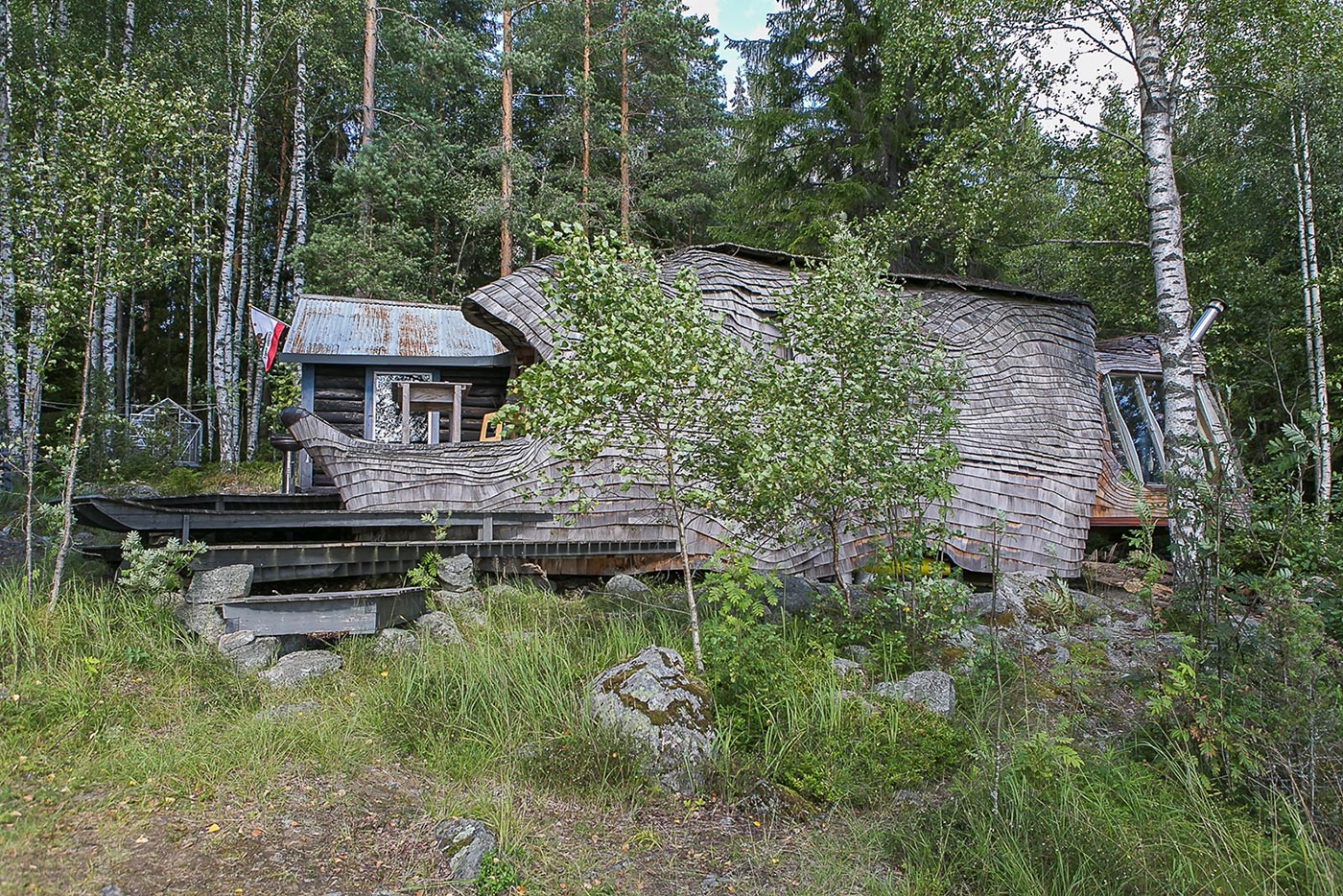 From outside the lake front cabin appears to be nothing more than a strangely shaped rock, tucked away in the trees. But upon approaching, it becomes clear that it's something much more. Completely covered in layered slats of natural cedar, arranged to create waves across the body of the home, it's a sight to behold before even entering.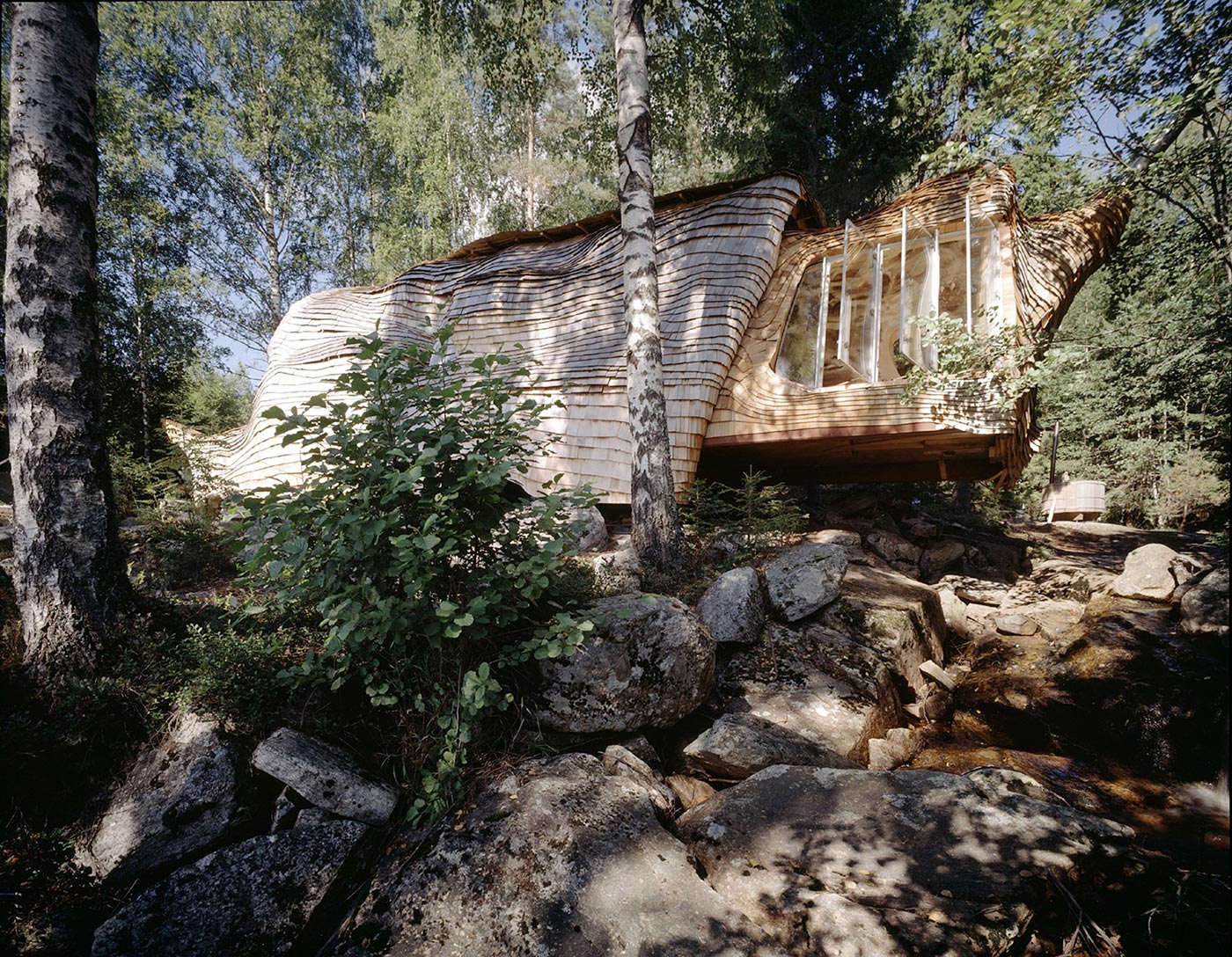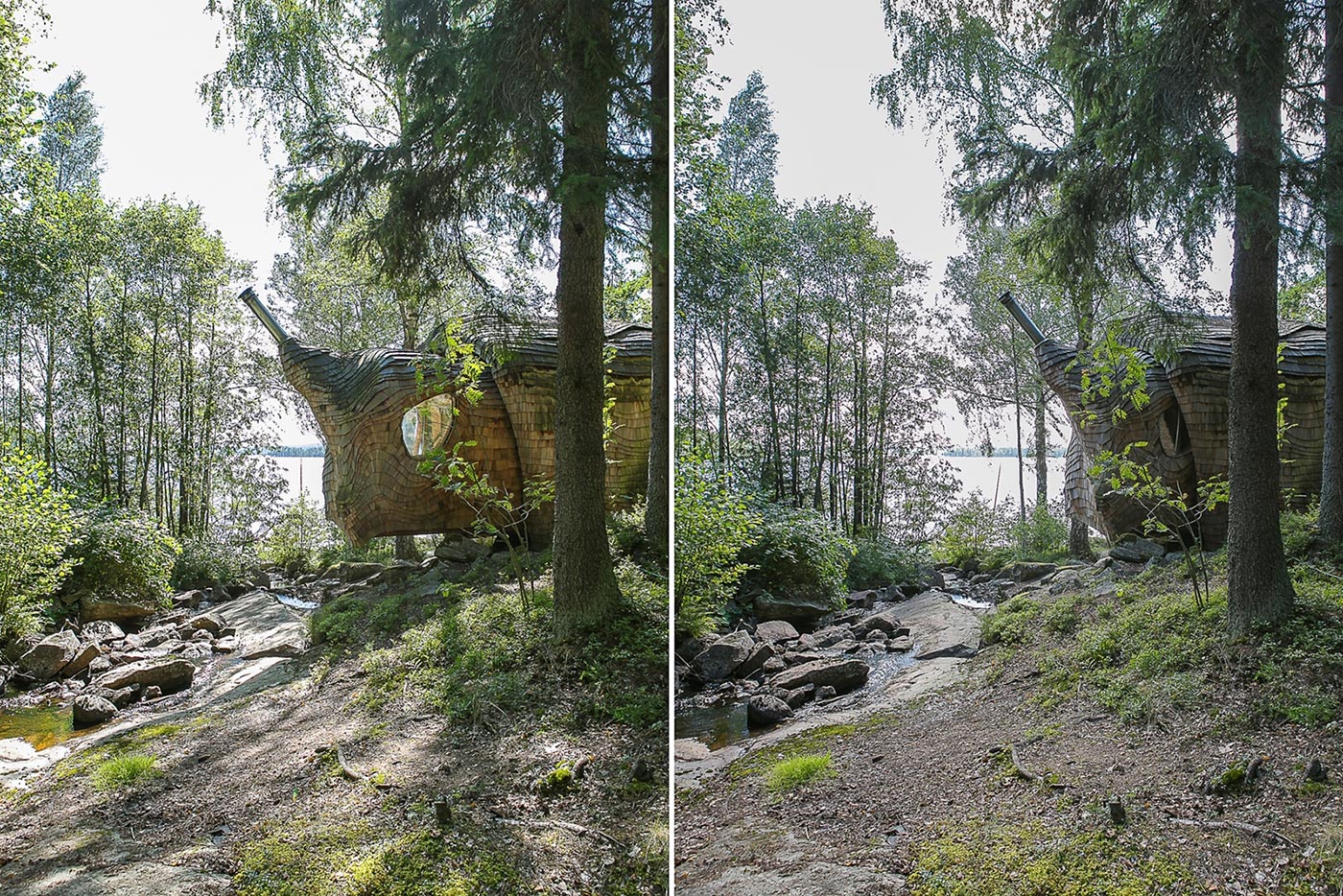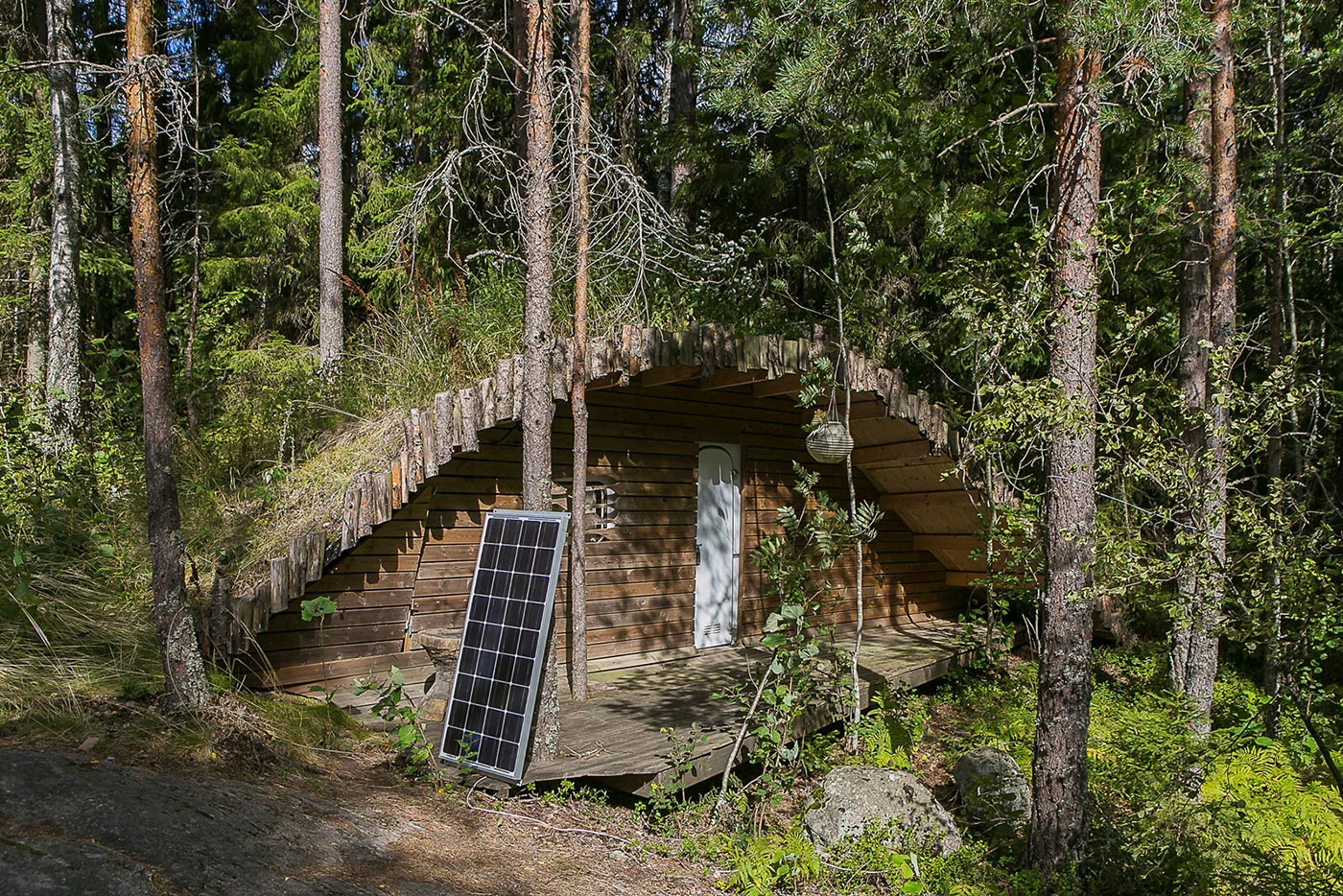 Inside the accordion architecture, you're met with textures of concrete, stainless steel, hordes of furs, and natural wood much like the exterior of the cabin. Raw wood line the floors from end to end while thin strips of the same material cover the walls. A modest but functional kitchen sits in the center, flanked by a fur covered living room and a bedroom with a fireplace.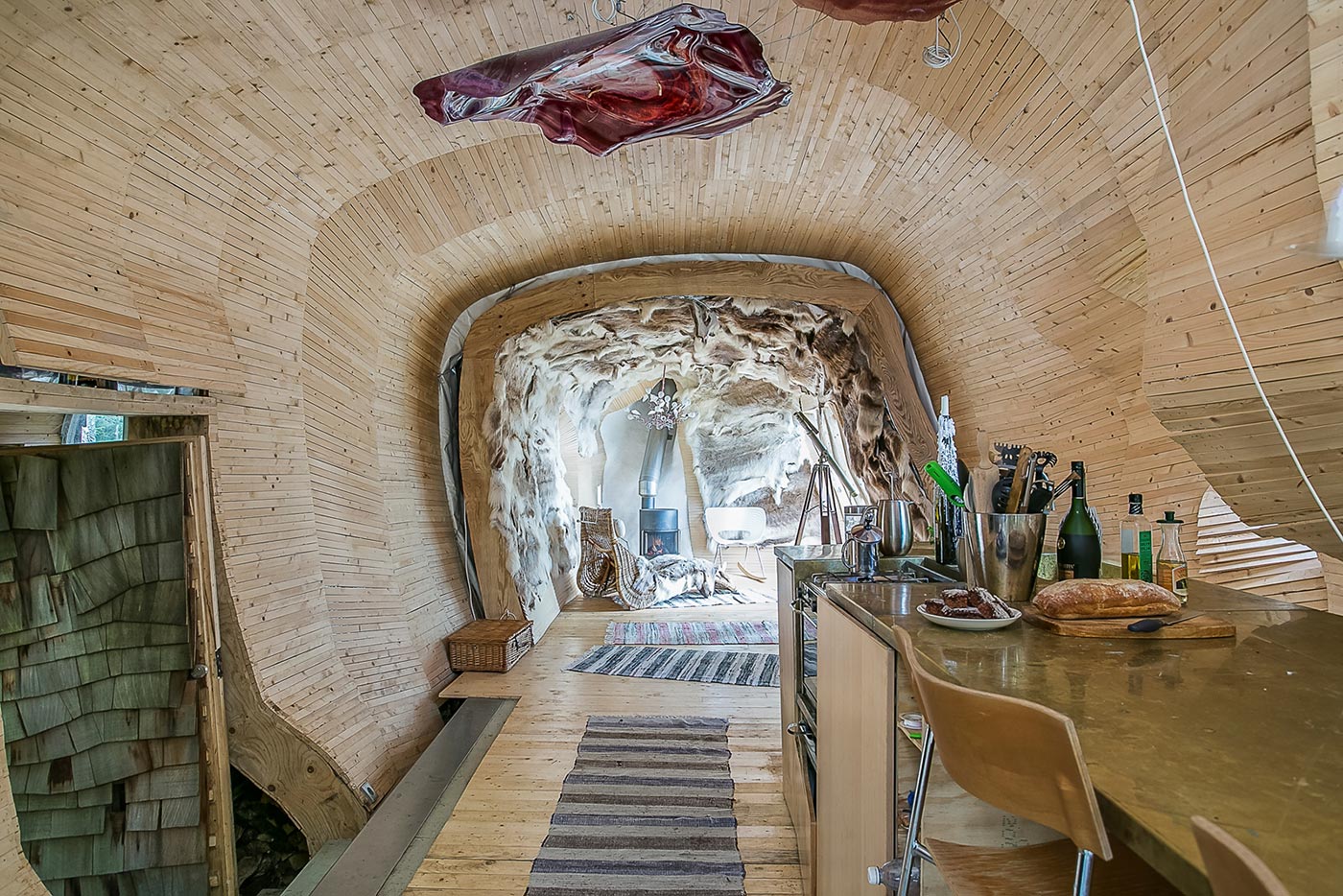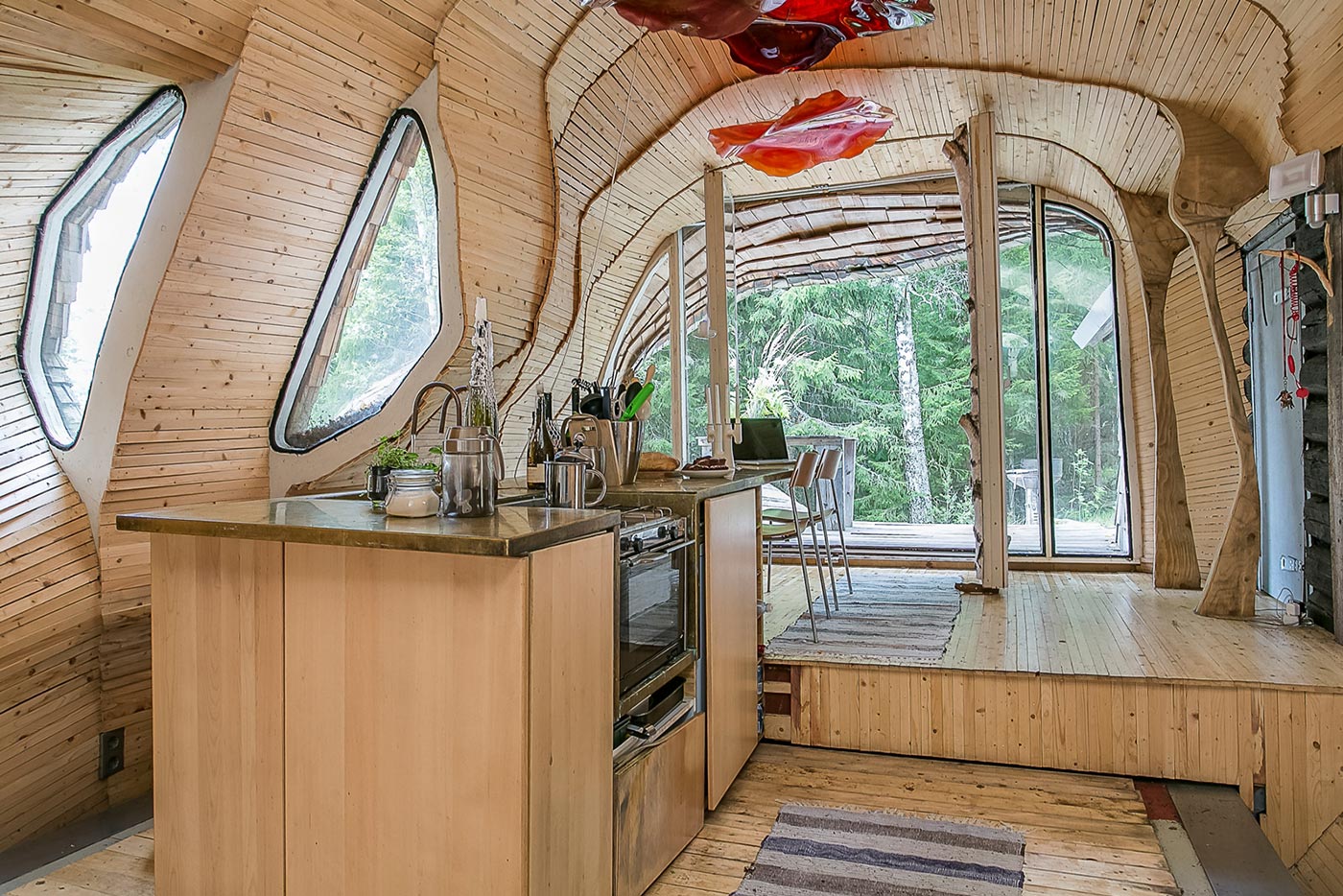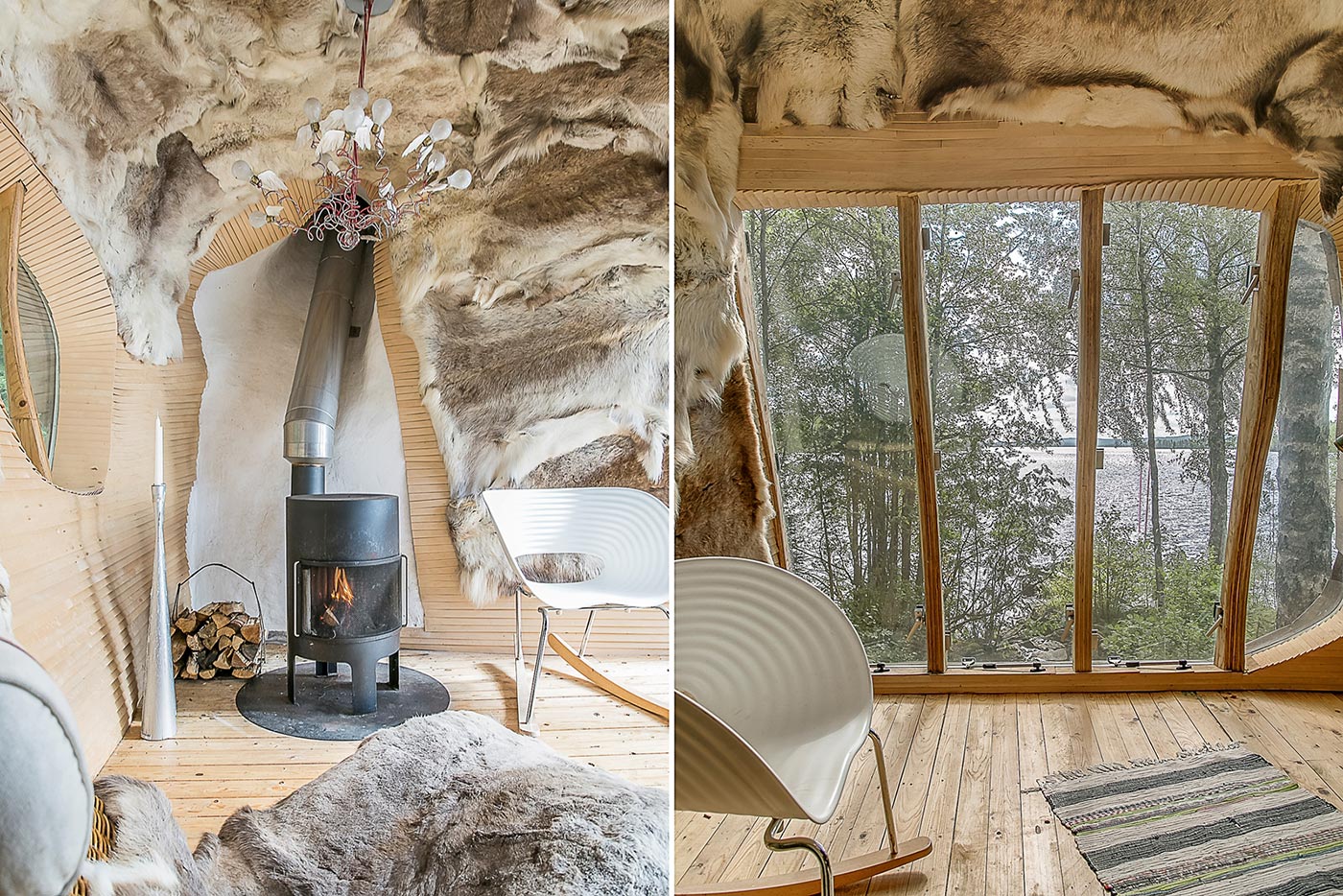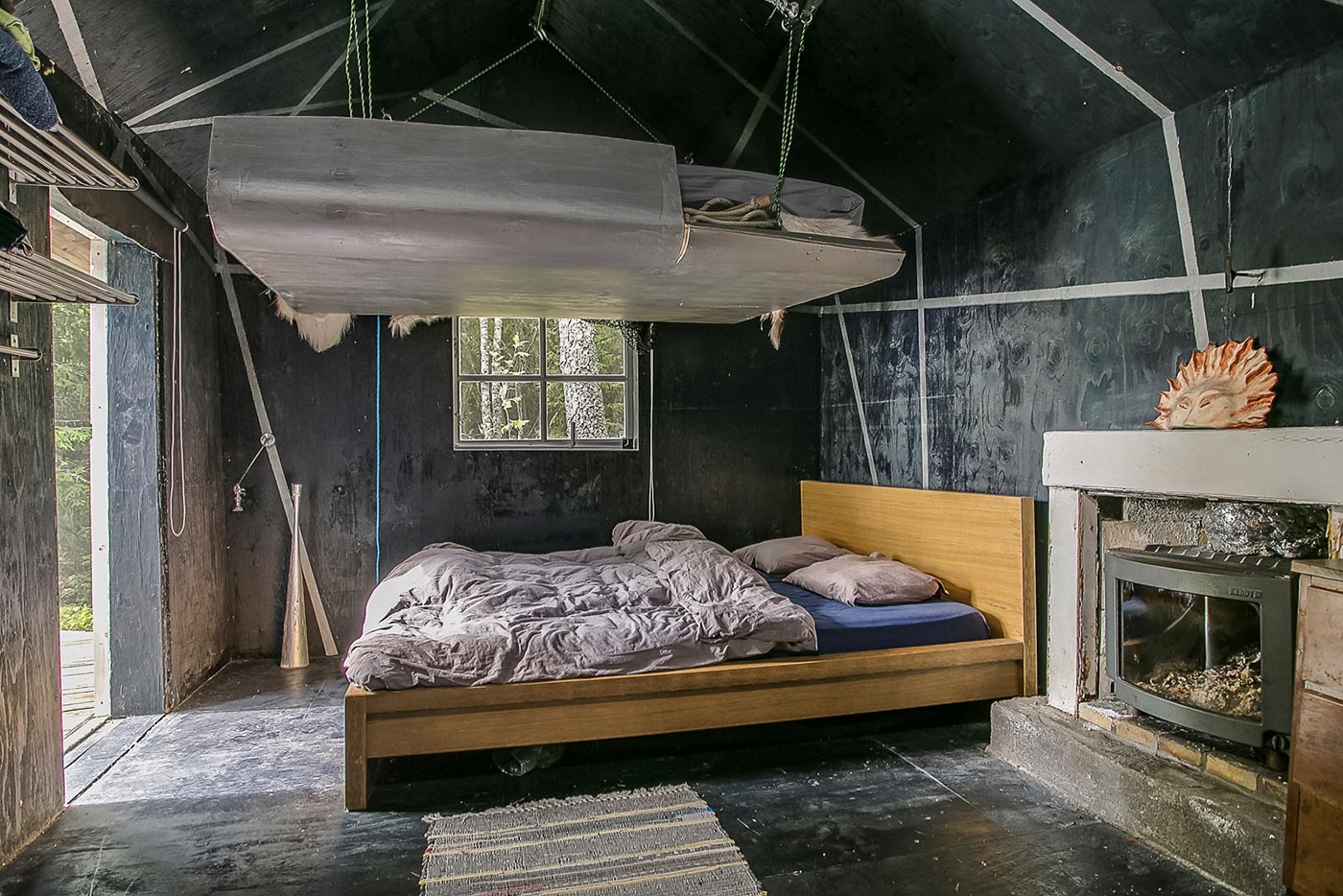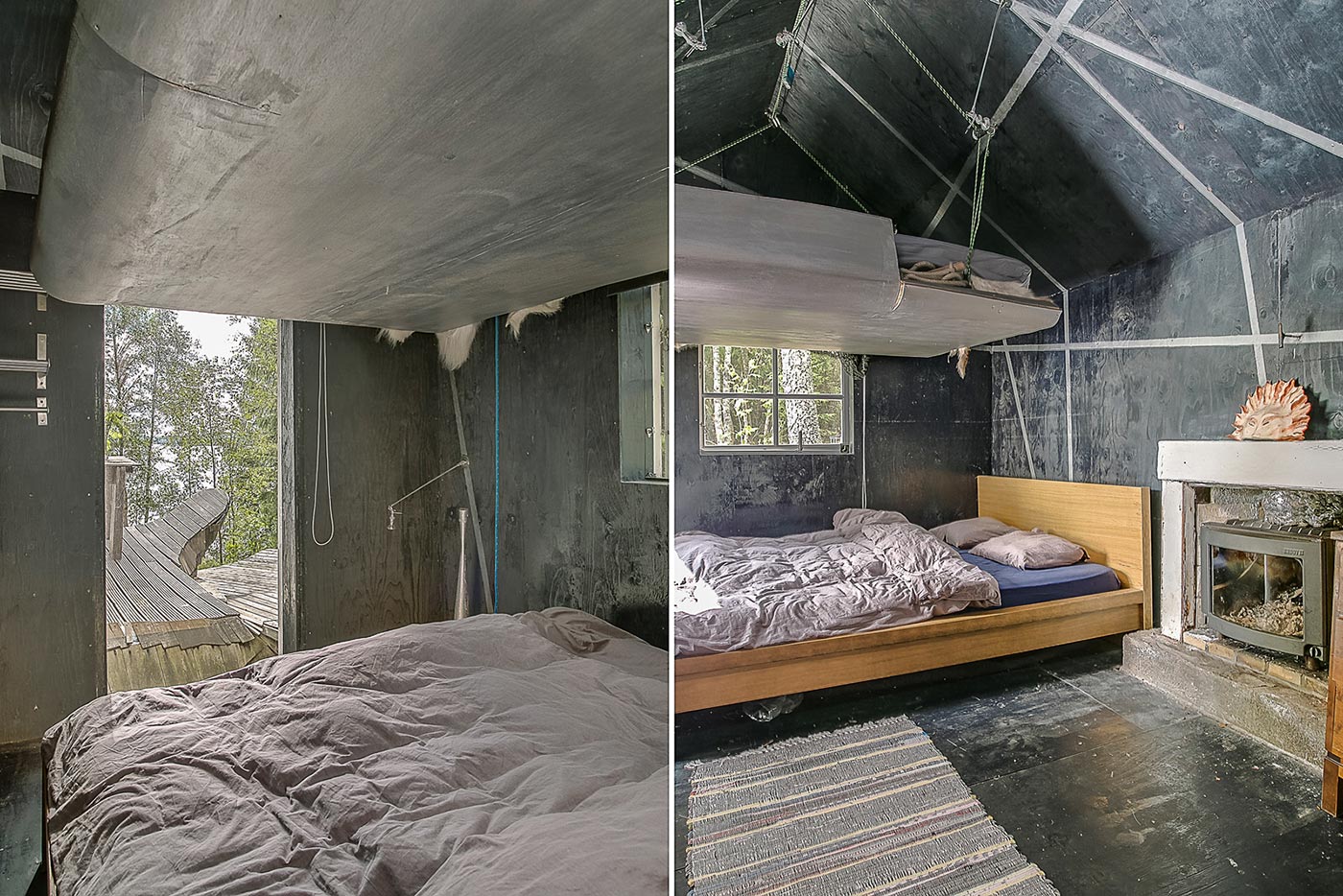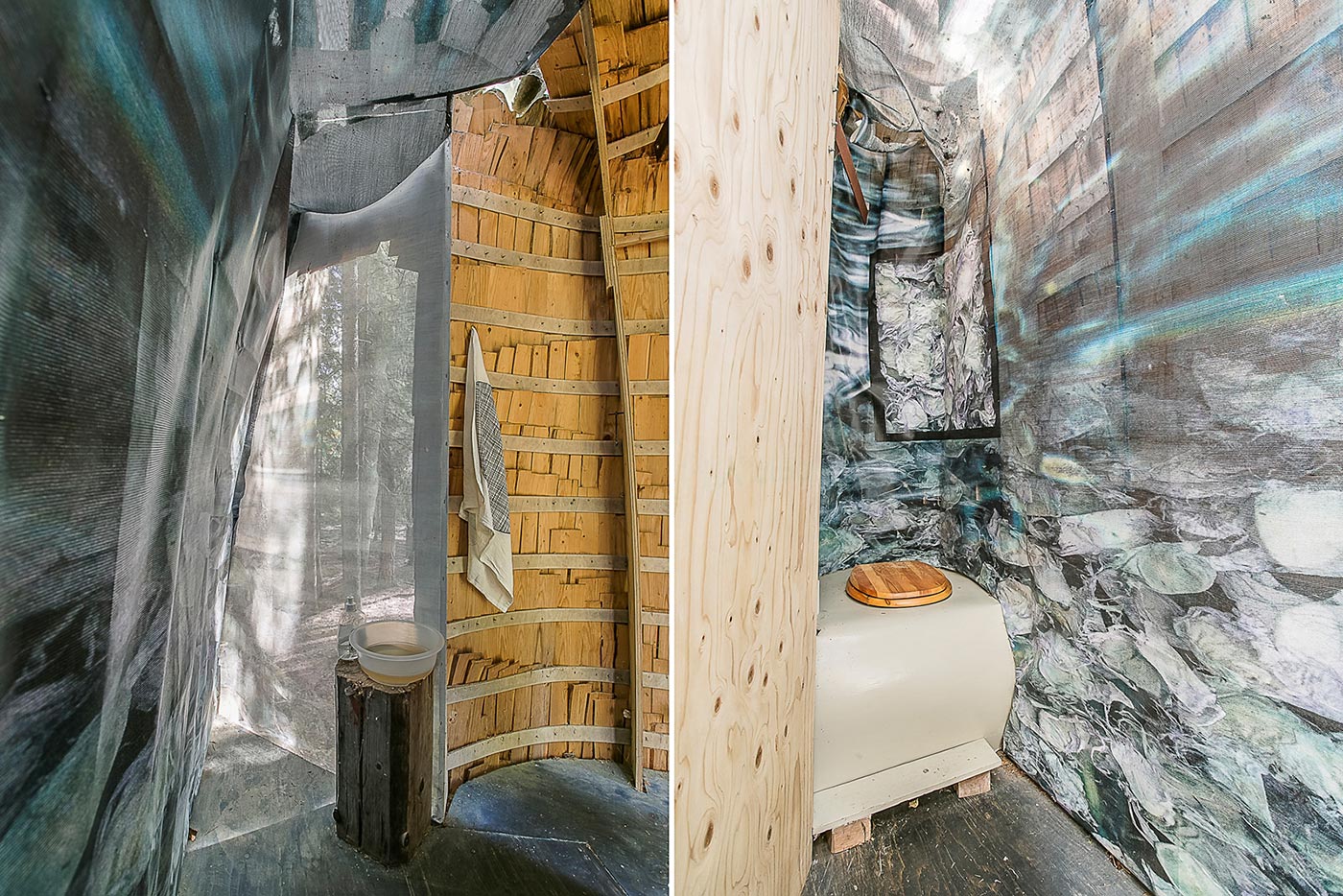 Custom shaped windows are fit where they can in the eco forest house, allowing the right amount of natural sunlight into the home to highlight the strange but pleasing features.
Outside on the surrounding decks, you can find matching furniture and a small hot tub for one or two people to sit and enjoy a nice soak in the forest of Swedish Värmland.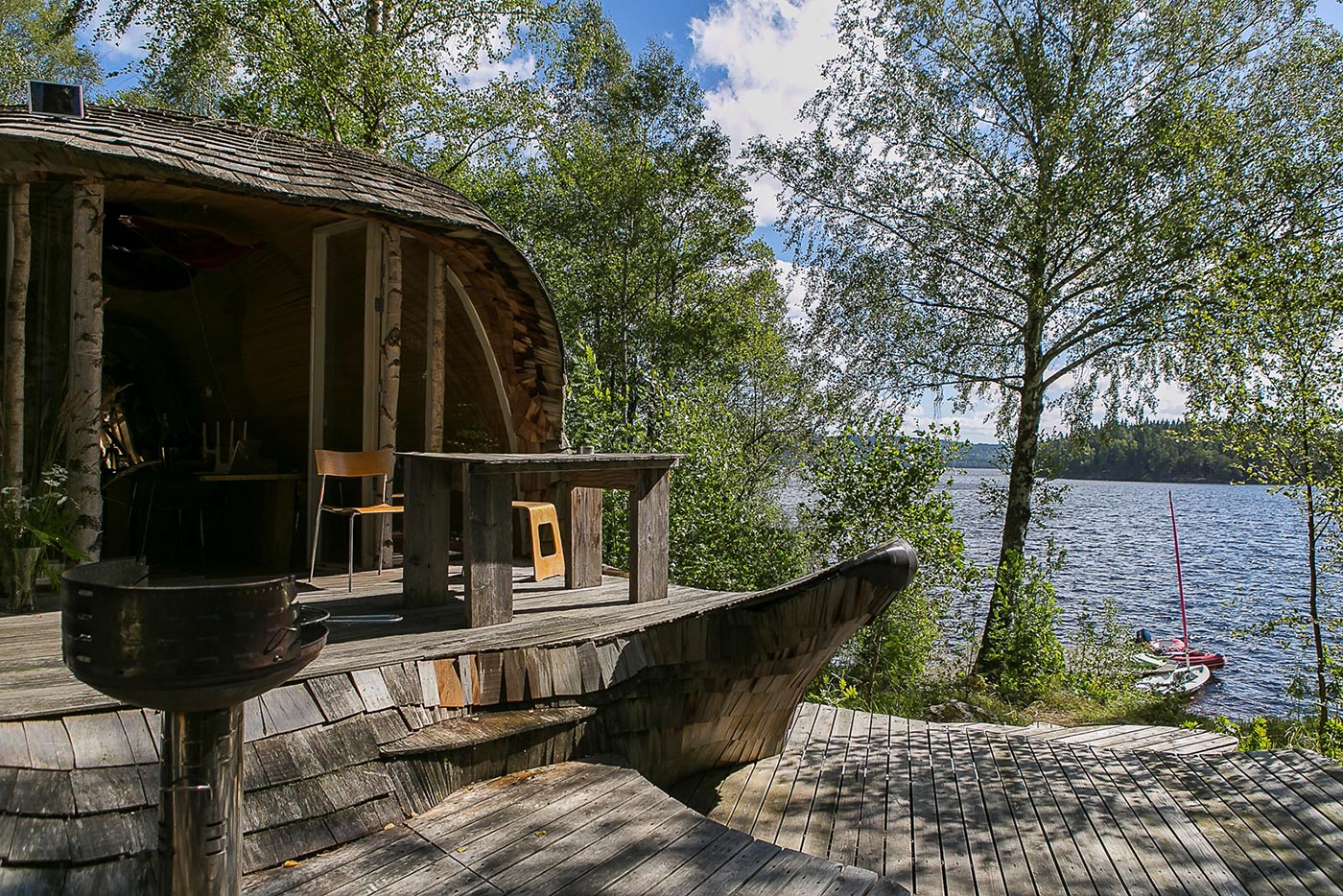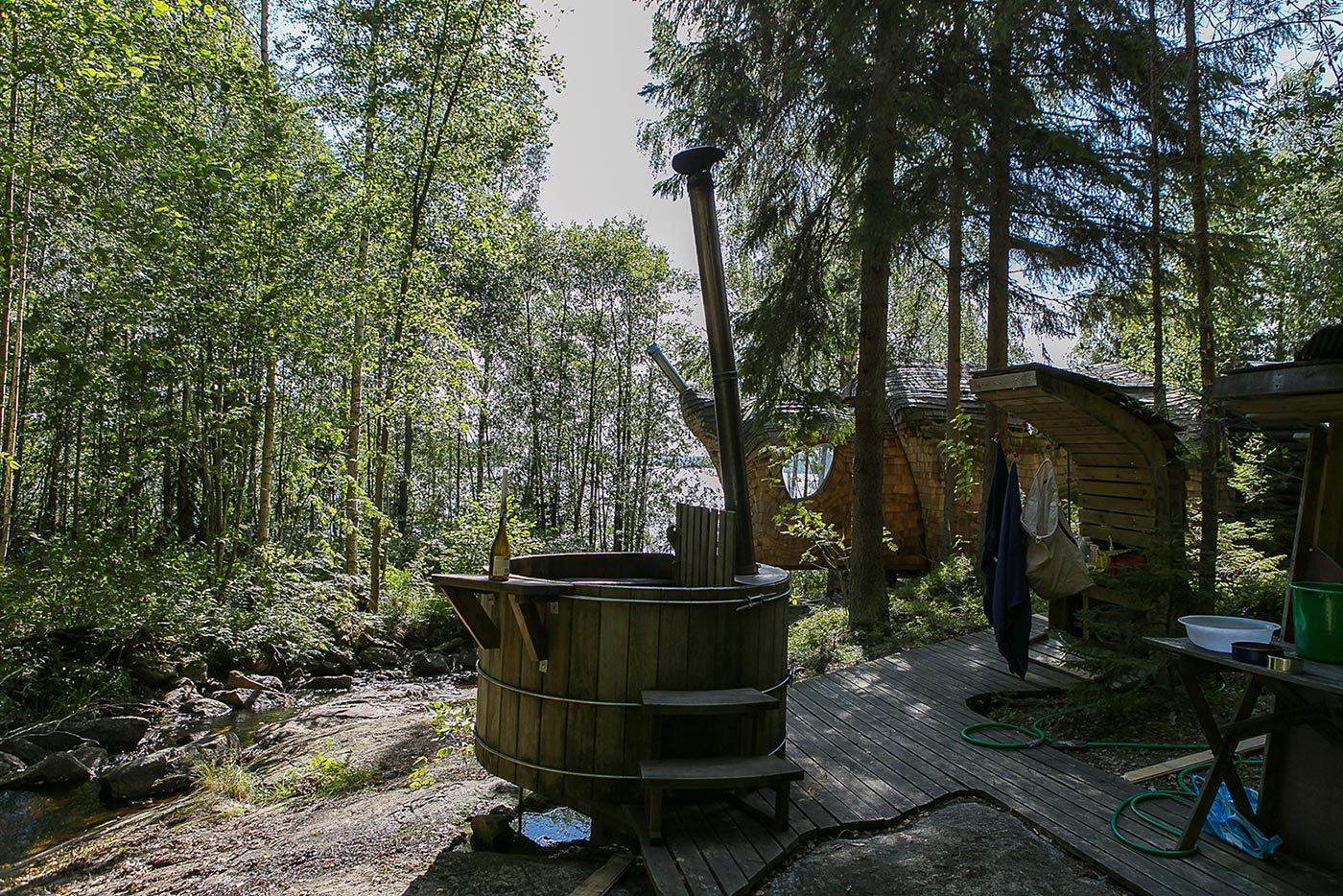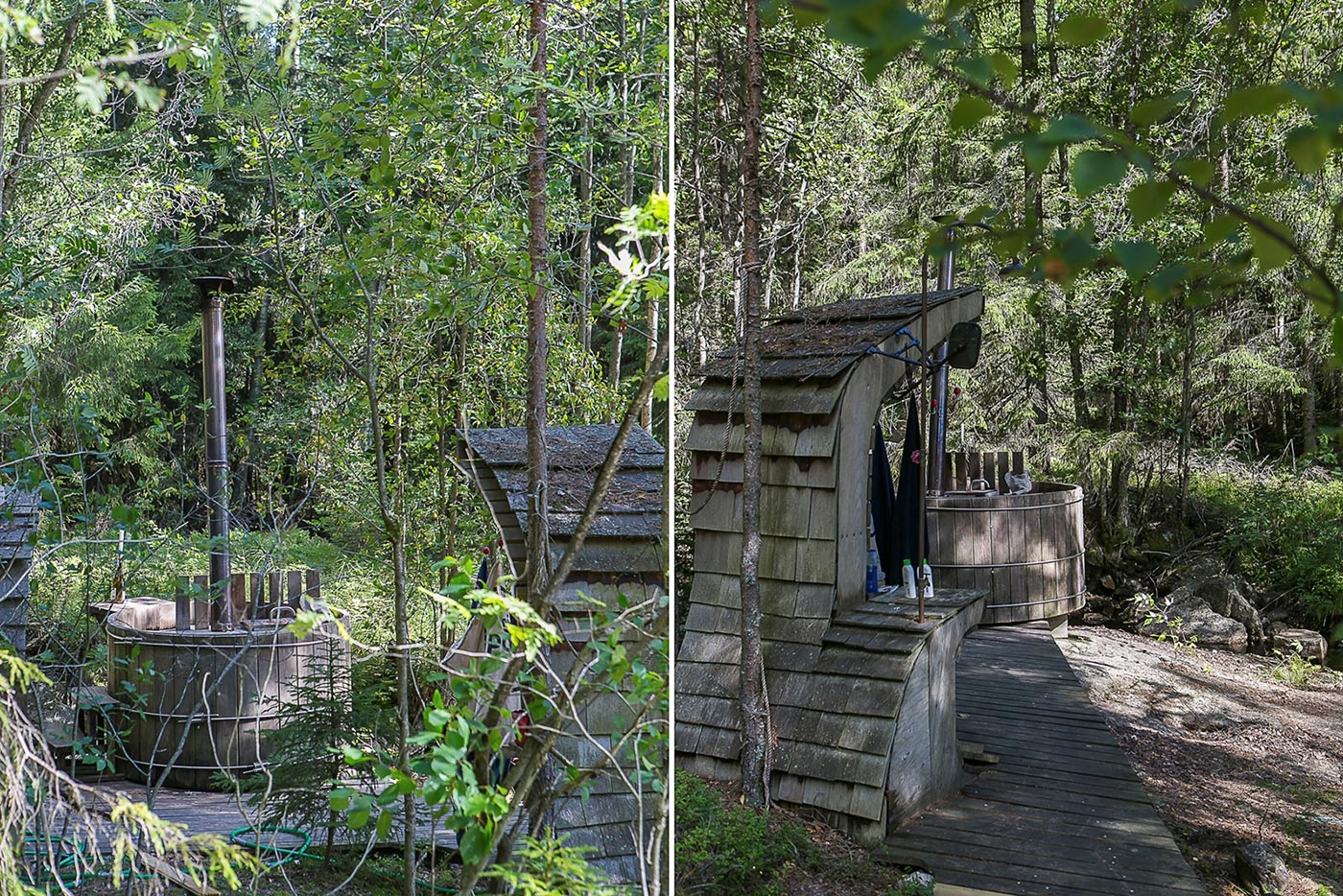 Images found on Agentur