The design world is a constantly, ever-changing system where new ideas are brought to life every day. With kitchen design, in particular, you have so much raw potential to design outside of the box and create, not only a modern functional kitchen, but a work of art.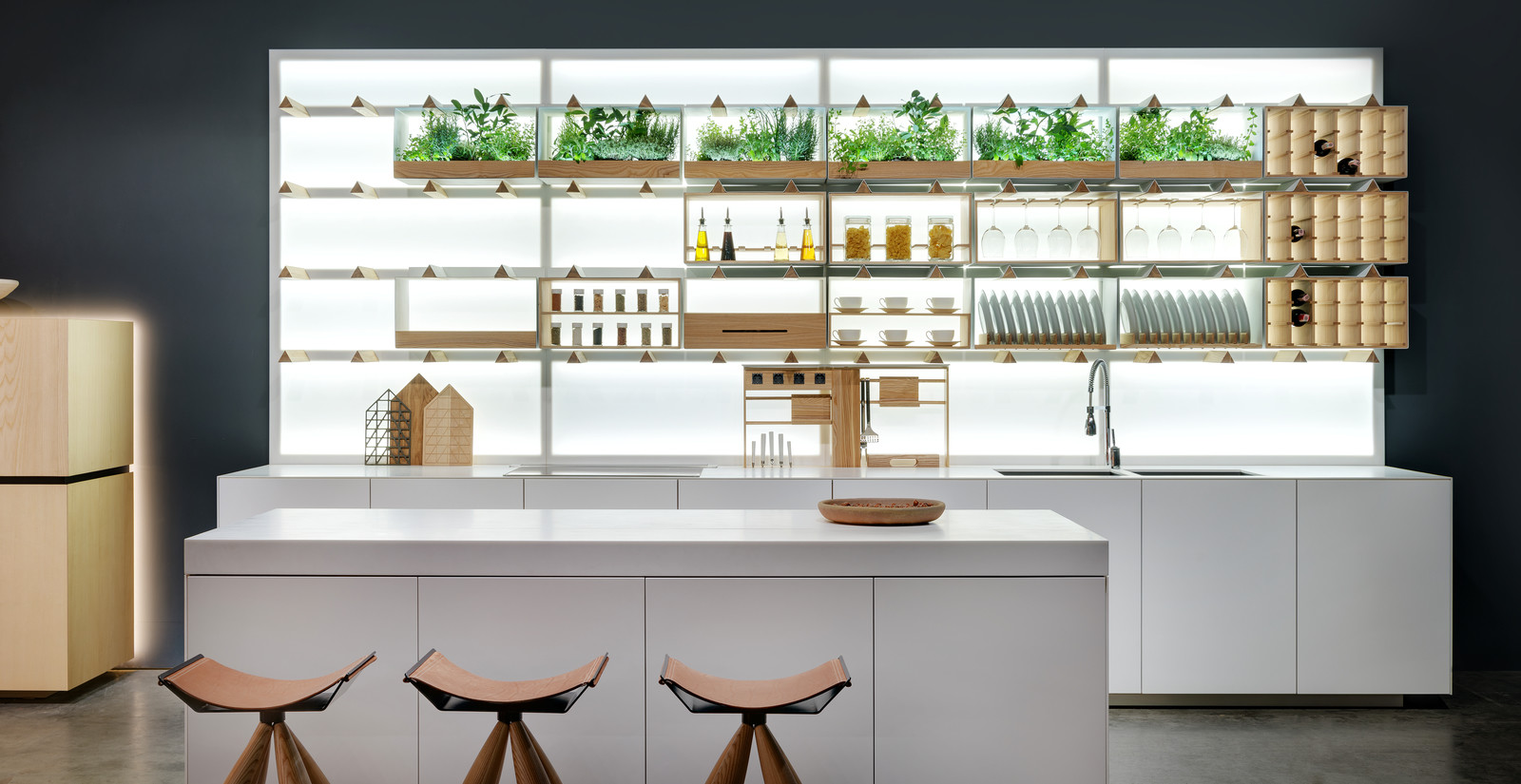 The Soul Kitchen is designed by SVOYA Studio and made by Borisov company. The design team had their work cut out for them when setting out to create something so unique, that it demanded to be admired. "One does not have to adapt to the kitchen. On the contrary, it is the kitchen that easily adapts to its owner and provides an instrument for a continuous upgrade of its functions and appearance" they say.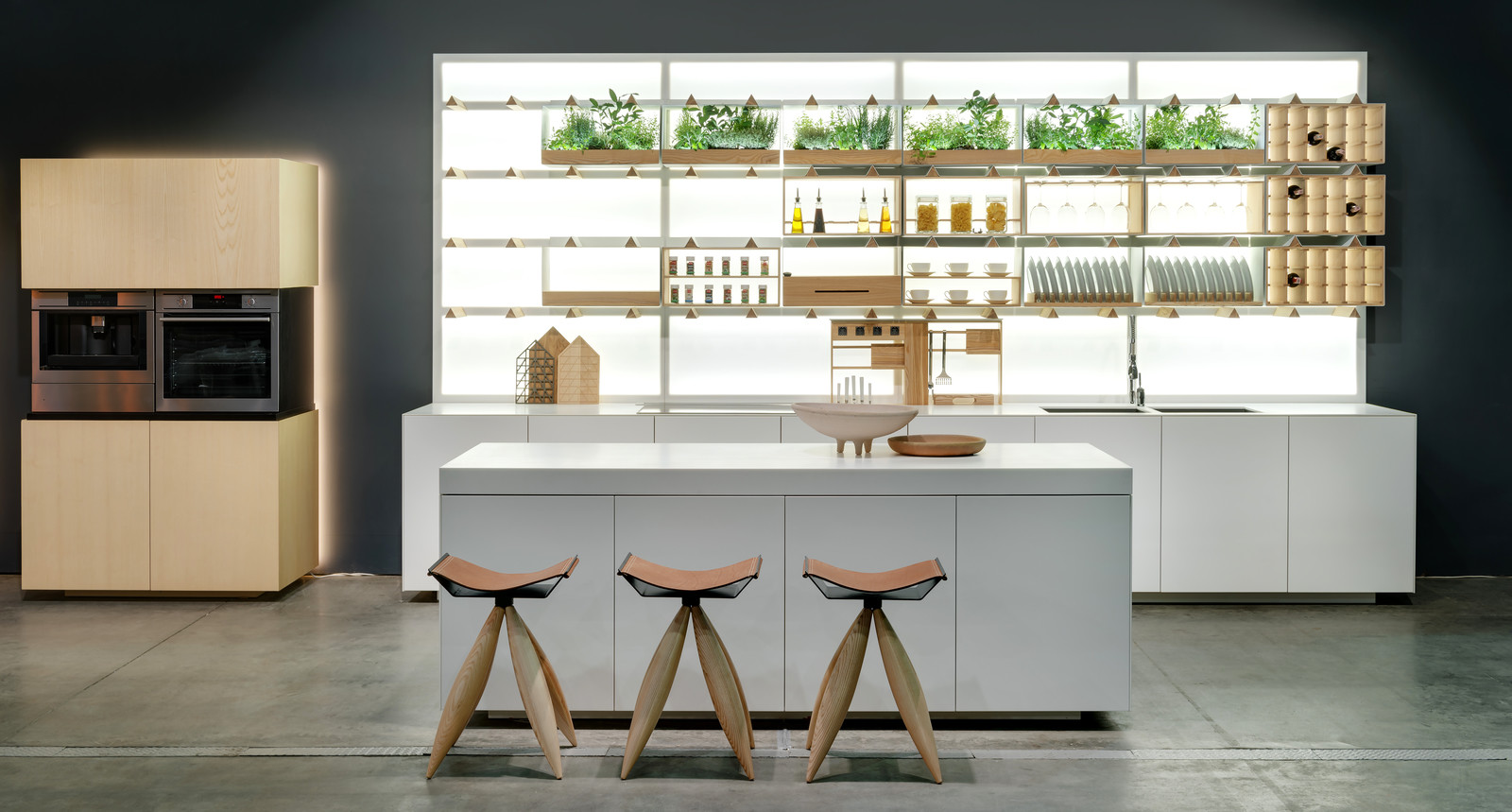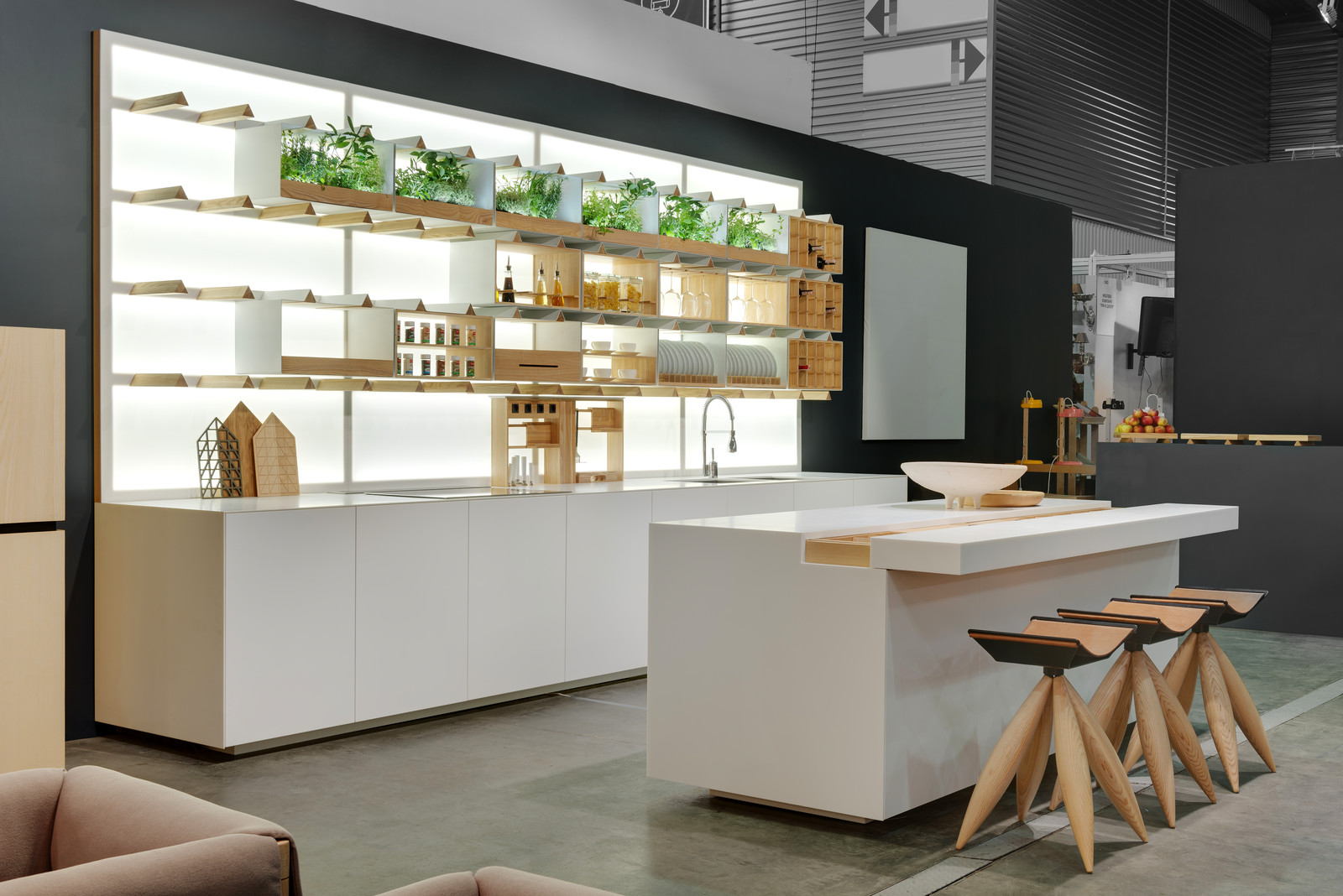 The main feature of the Soul is its transformation capabilities. Its basic option is a wall-mounted bearing element with wooden fasteners to hang different modules on depending on your needs and preferences.
The main wall is backlit with a luminous glow which shines through the cabinetry. The cabinetry itself are basic open boxes constructed from thin metal sheeting. The top of each box has two triangular rivets which are used to slip and fasten onto the triangle supports that jut out and cover the backlit wall of the transformable kitchen.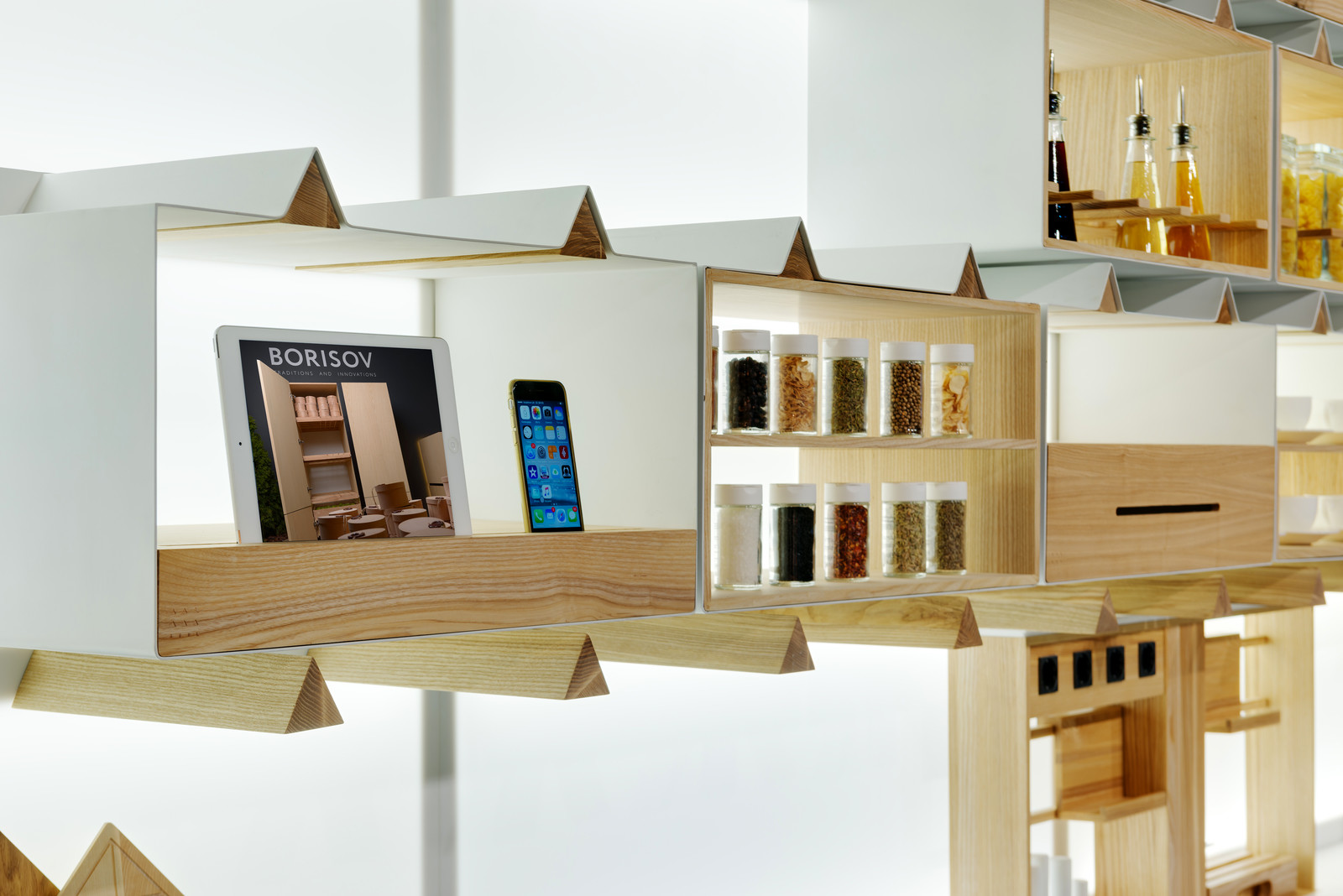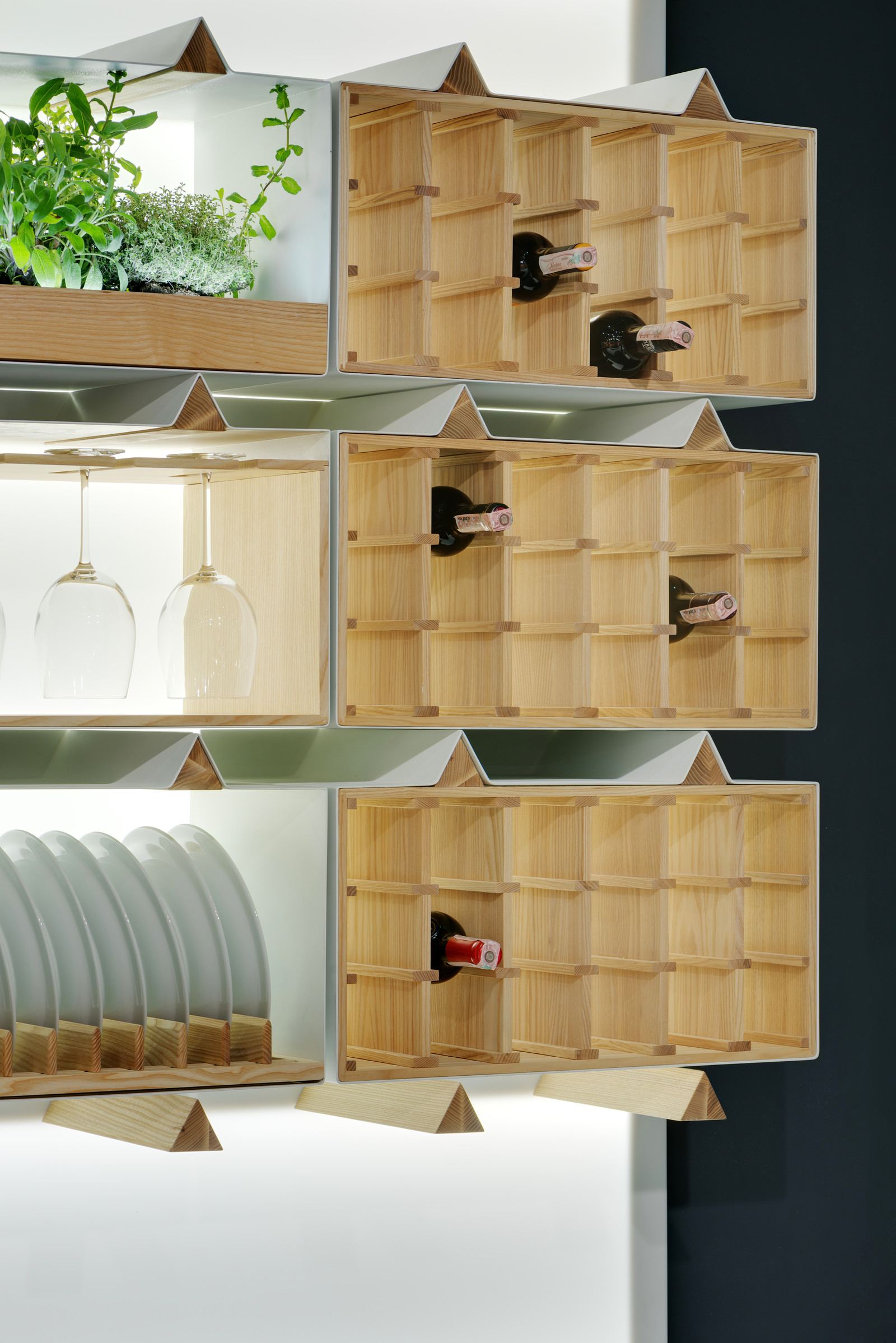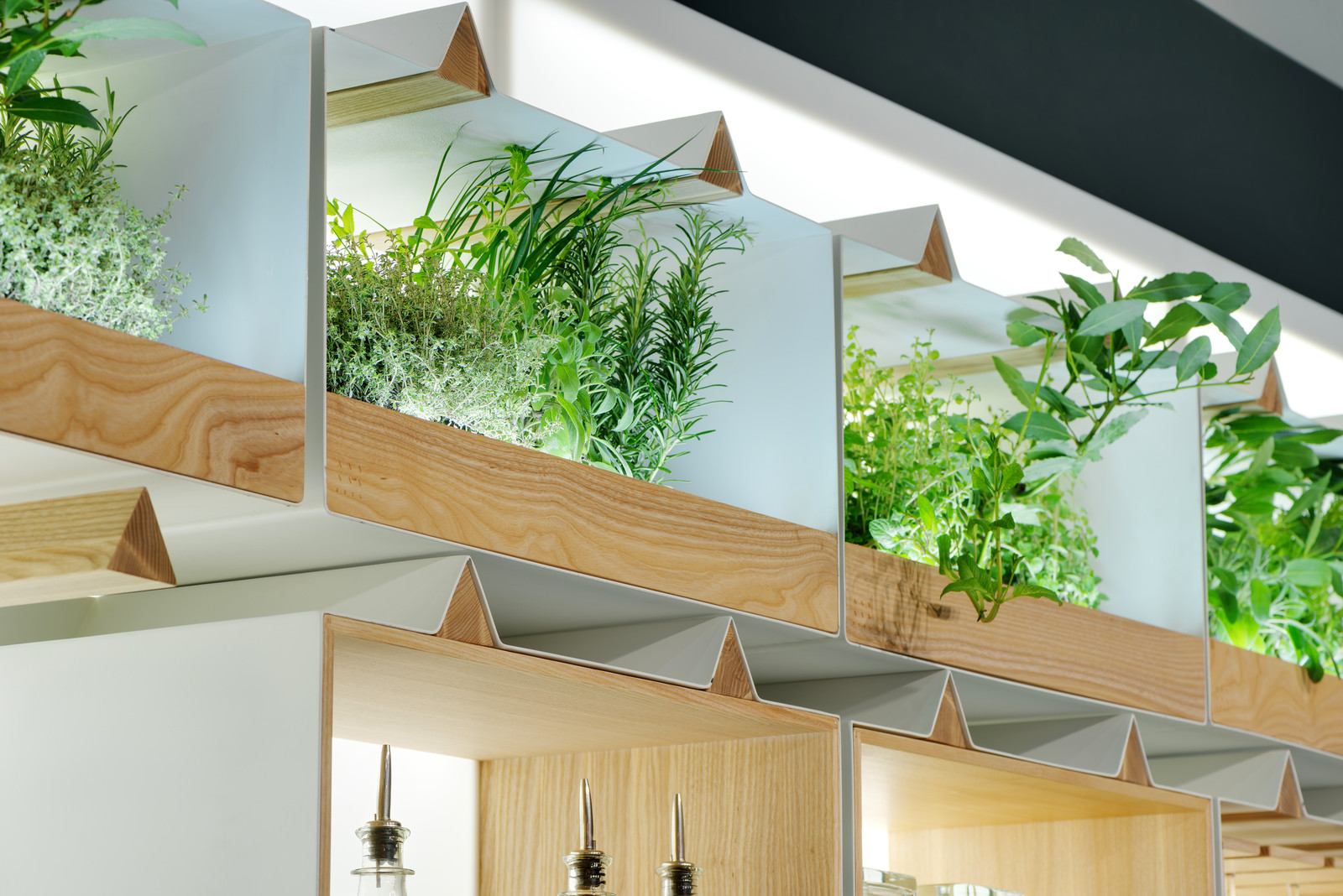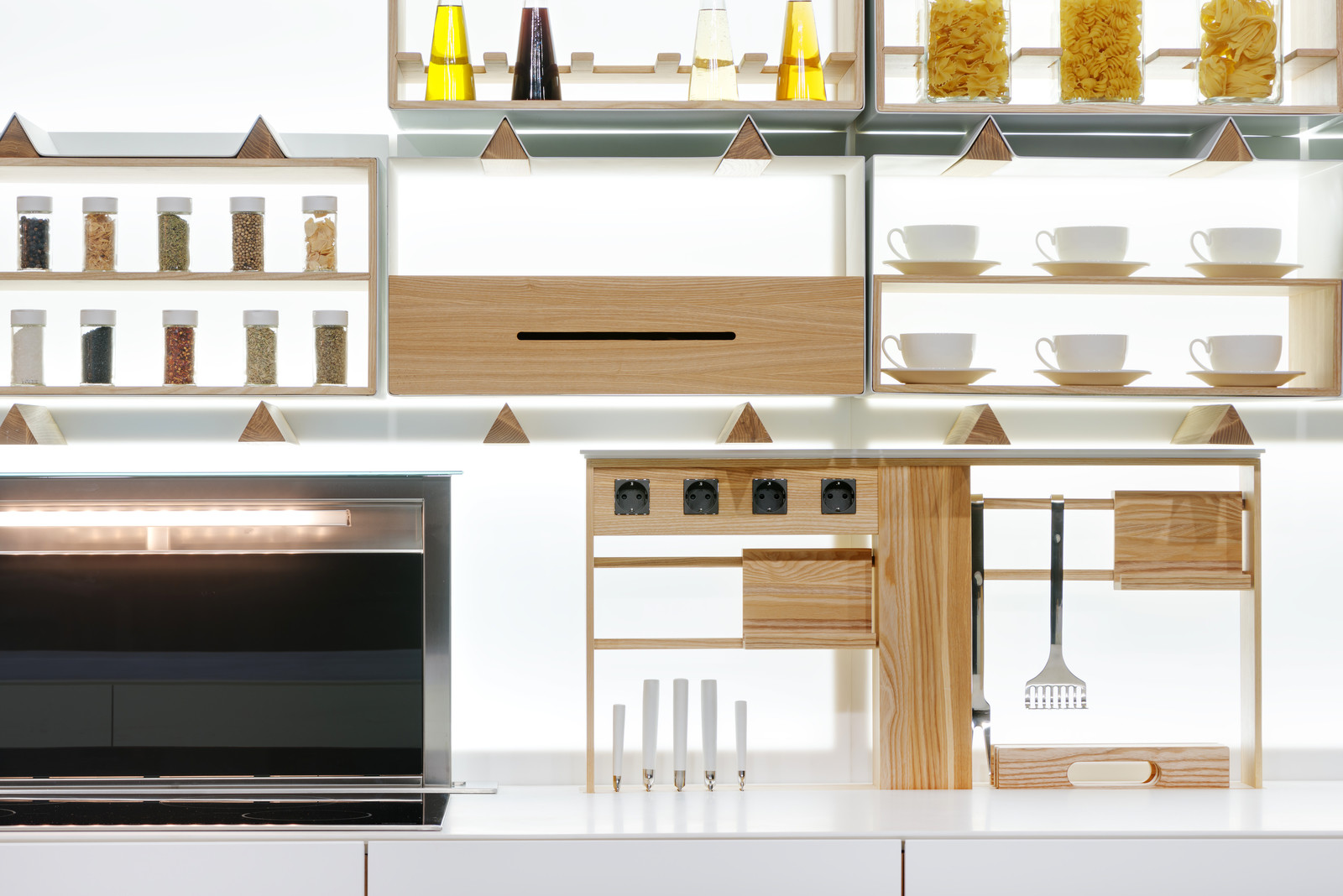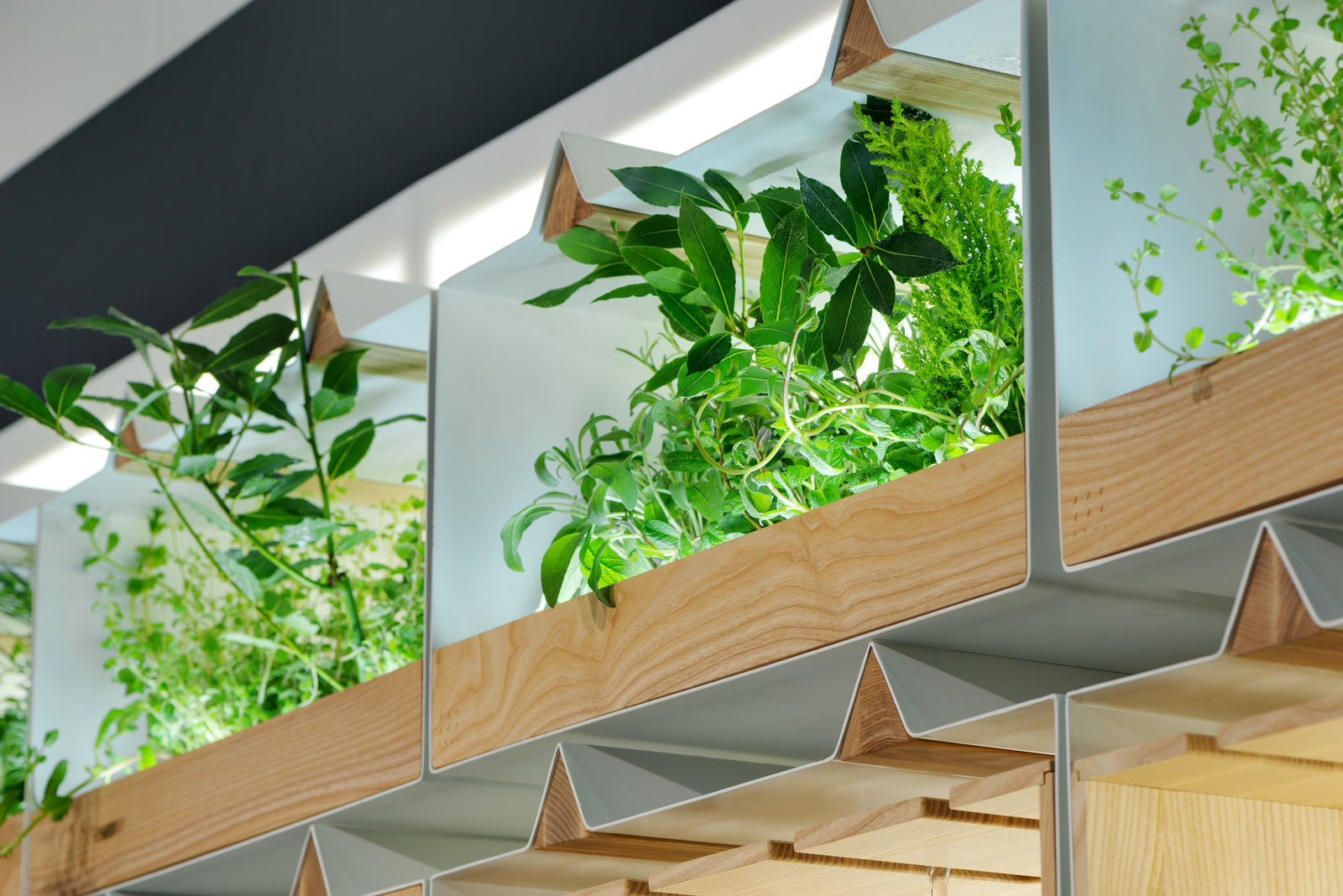 The island, in an attempt to keep focus on the main wall, first appears as a simple white box. But a section of the streamline top slips out like a drawer cover to reveal an array of natural wood compartments.
The bar stools are custom made to match the innovative kitchen design and are constructed of natural wood legs, metal seats and a leather hammock-style cushion. They complement the space perfectly.