There is a meditative refinement to this home located near Flathead Lake in Montana. Perched atop a hillside and surrounded by pine trees, this wooden forest cabin by Andersson Wise Architects strips back to the essentials to truly return to nature. Crafted almost entirely in wood, the structure swells in architecture of simplicity – one that invokes a visual rhythm in a singular palette to arrive at unique perspectives on the seemingly ordinary.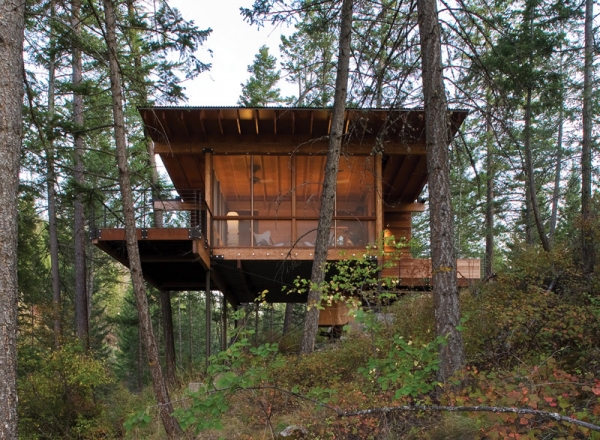 The wooden forest cabin is accessed via a narrow bridge that connects the natural topography to its front door. Here the house opens itself up to the visitor, inviting them into a spacious and stoic living room on the one hand, and the warm embrace of the bedroom on the other. The two spaces connect to the rear at kitchen, from where they flow out into a broad, open terrace.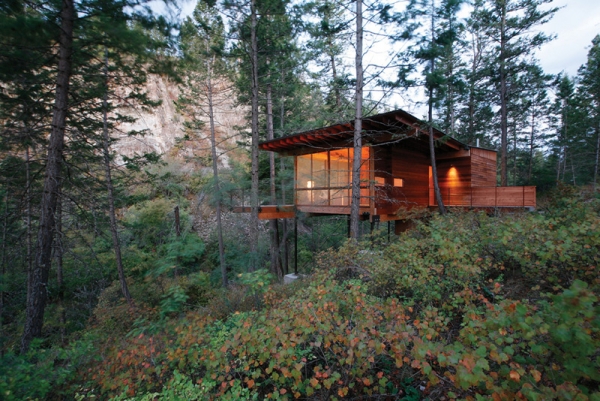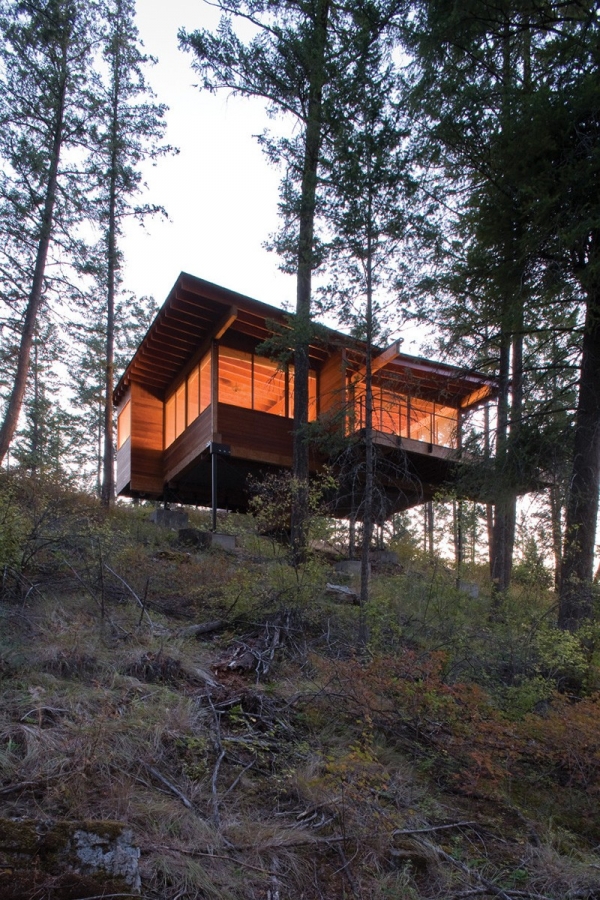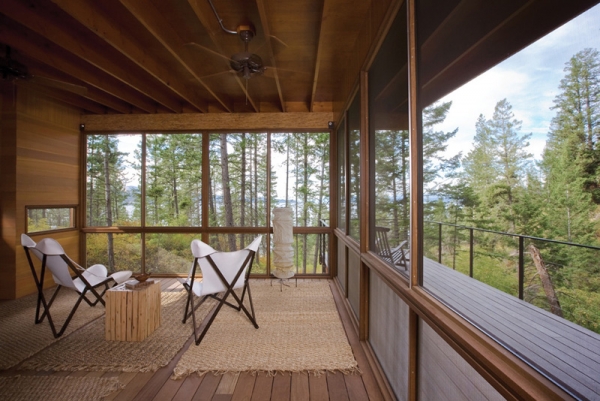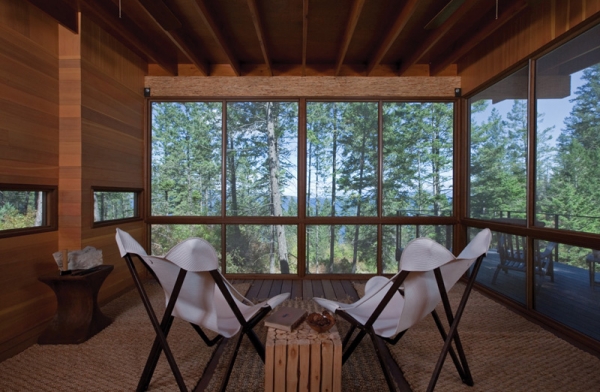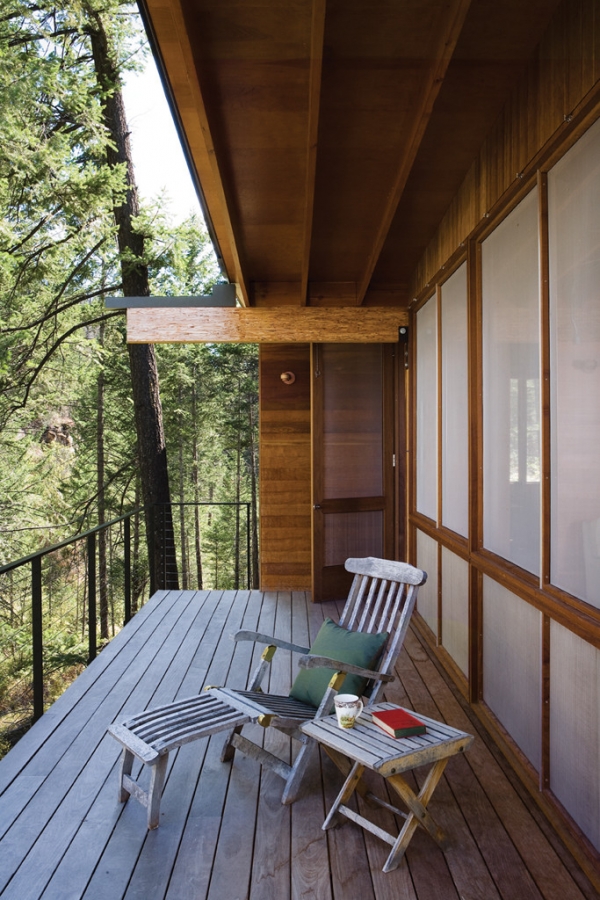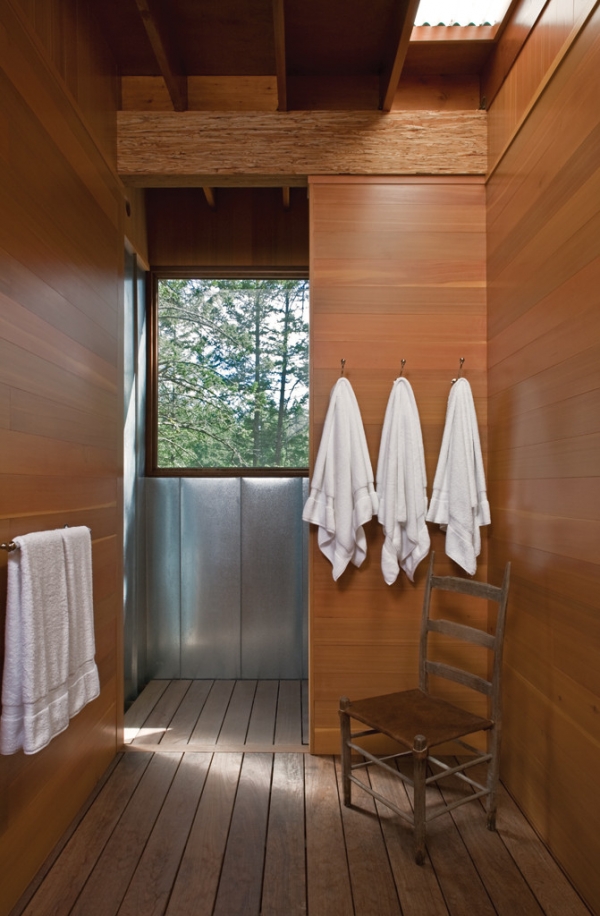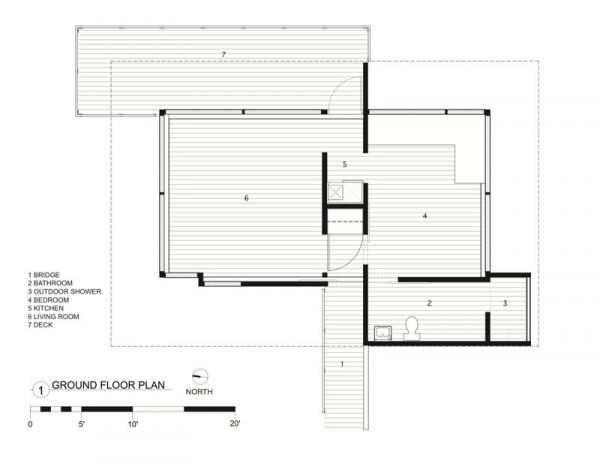 Photography by Art Gray

The intricate yet subtle vocabulary of texture emerges as the primary aesthetic, with forms and furnishings doused in ascetic overtones. These create utterly organic and connected interiors, which keep the spotlight on the magnificence of nature beyond them. As a result, both the eye and imagination steadily float off the natural undulations of wood, into the very heart of the forest.