A contemporary house with a pool, a pond, and a movie theater? Yes, please! This modern influenced, contemporary house, in Johannesburg, South Africa hits all the right notes. Developed by Summersun Property Group, this home employs various square shapes to create its magnificent exterior. It is white with floor to ceiling windows, and glass doors and dividers.
Through this significant amount of glass, the house gets a lot of natural sunlight, brightening and warming it. It has a large and inviting pool and patio on one side, and a gorgeous pond on the other.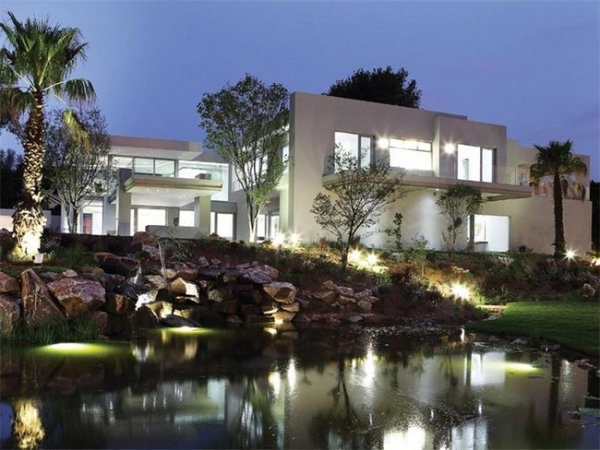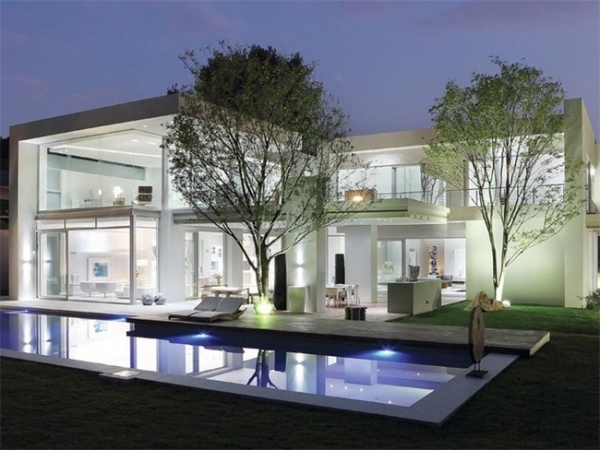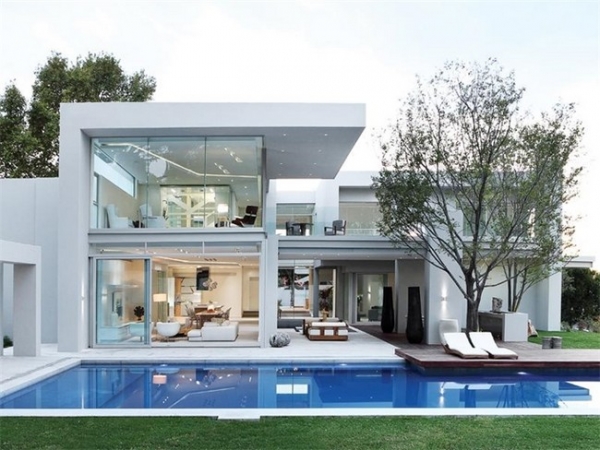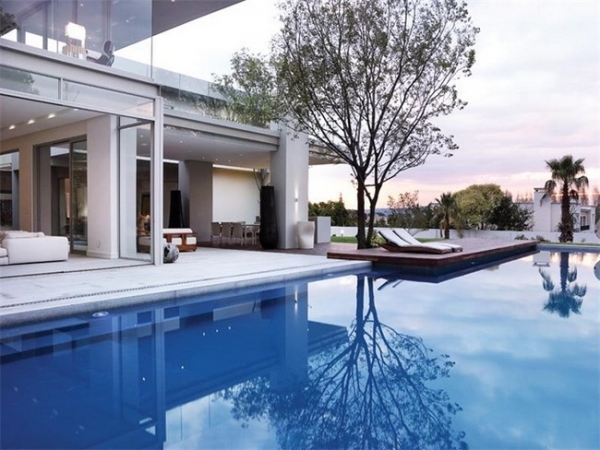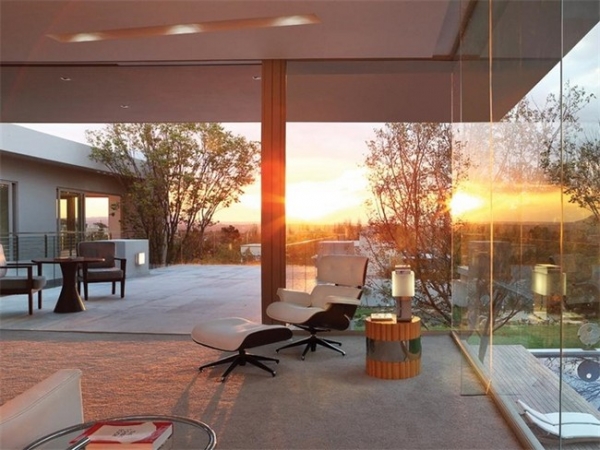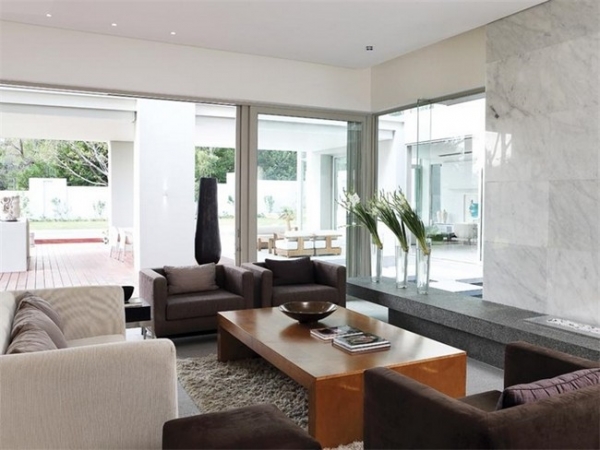 The interior builds on the wonderful exterior of the home. The pure white is continued in the kitchen, and is contrasted with wood accents. In the living room a warm wood, modern table, sits in the middle. The fantastic wood work is encircled by dark brown and cream sofas. Three sleek clear vases line the dark gray stone window seat, that attractively opposes an opulent white marble wall.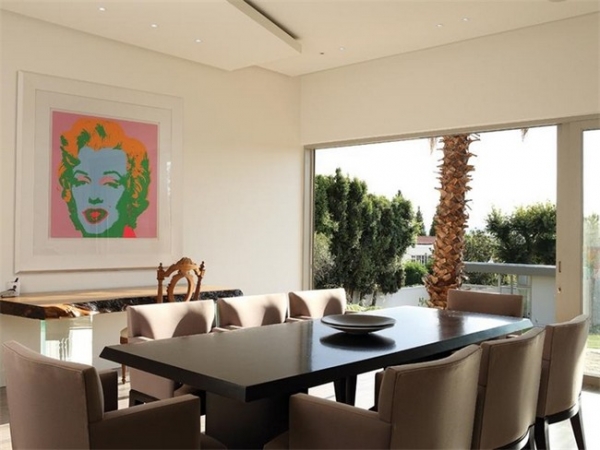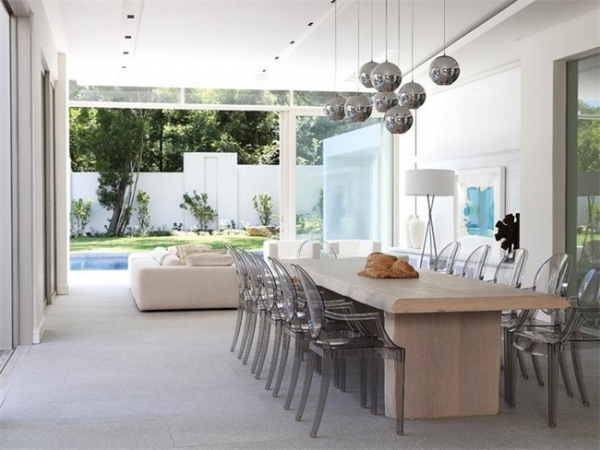 The dining area near the pool contains a large light wooden table. The table is flanked on both sides by eccentric and playful clear chairs. Silver globes line the ceiling from end to end, priming this area for a summer pool party.
The master bedroom is extremely large and spacious. The floor to ceiling windows provide clear views of the fantastic greenery, right outside the window.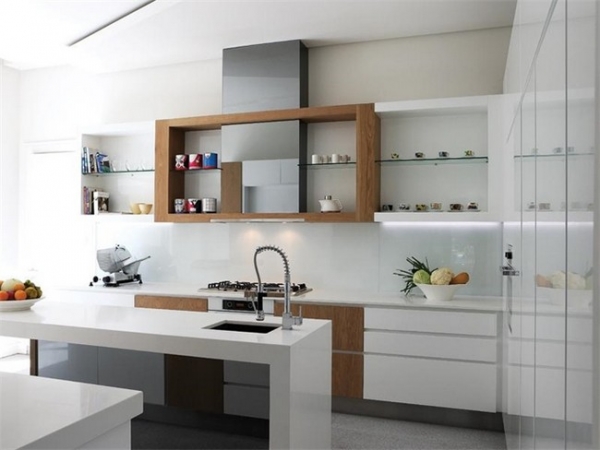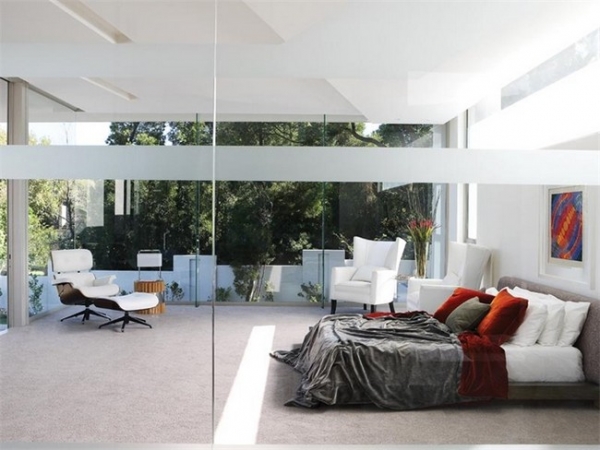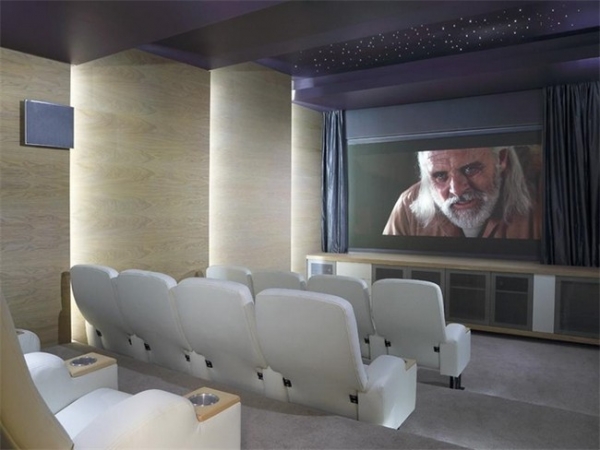 This contemporary house also includes a movie theater and a bar. The movie theater contains leather, off-white plush chairs, lighted wood wall panels, a sound system, and a huge screen.
The bar is definitely a fun place to hang out. The built-in wine racks on both sides of the bar, are various triangular shapes. The actual bar is backlit with a glass inset, creating space for storage.
This design accounts for every possible way that people entertain in their homes, and smartly executes them. It creates a modern and suave look that's ready for anything.