Ah, a beautiful home built from an existing 1970's kit house. Designed by Bates Masi Architects, this two story family residence stuns with its simple lines, wood interior, and copious windows. The home is spacious, warm, and contemporary; the perfect mix of keeping family and design in mind.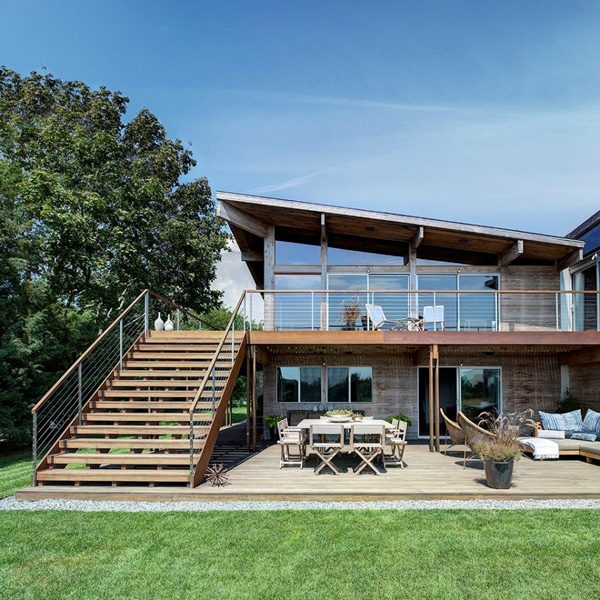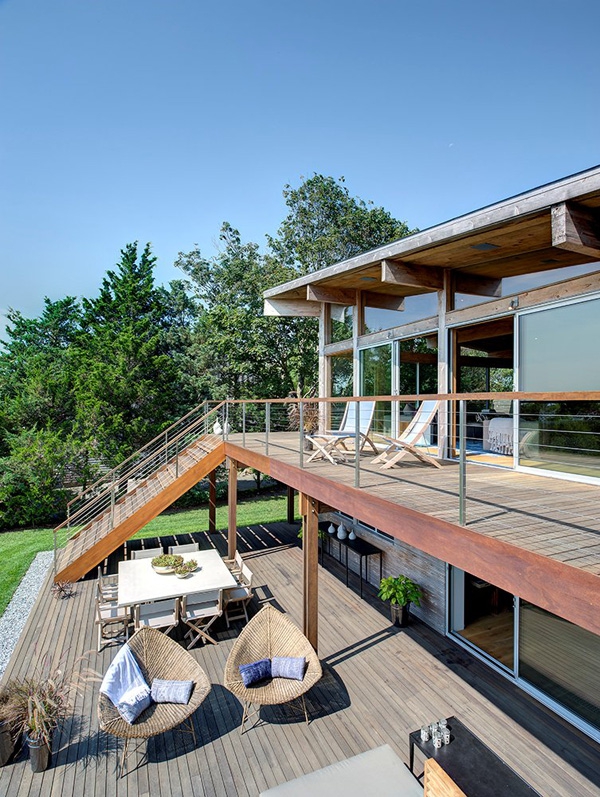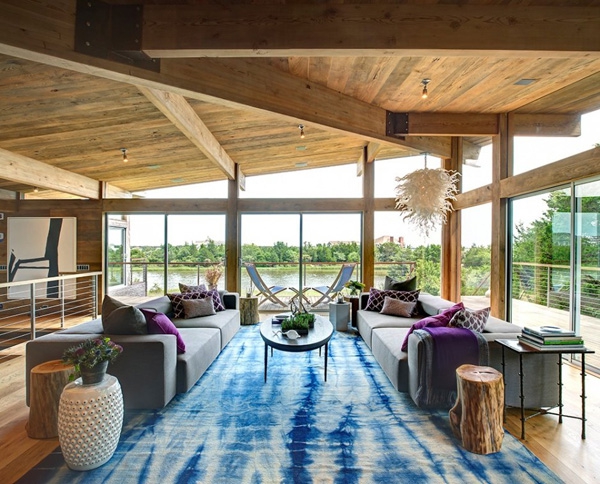 The living area is especially balanced in its contemporary and cozy appearance. Cozy large couches take up a majority of the space, eclectic furnishings fill in the space, and our favorite focal point of the room has to be the shibori area rug.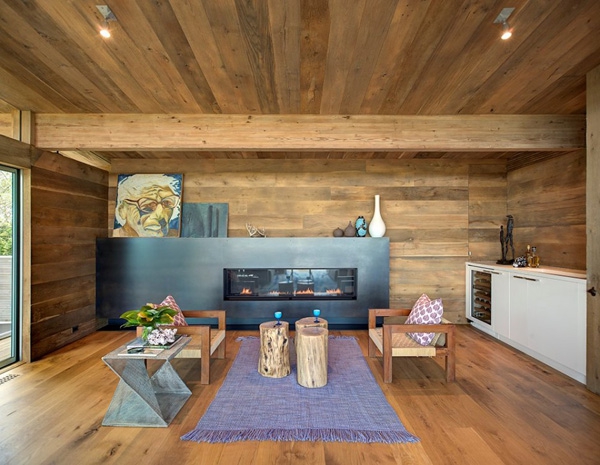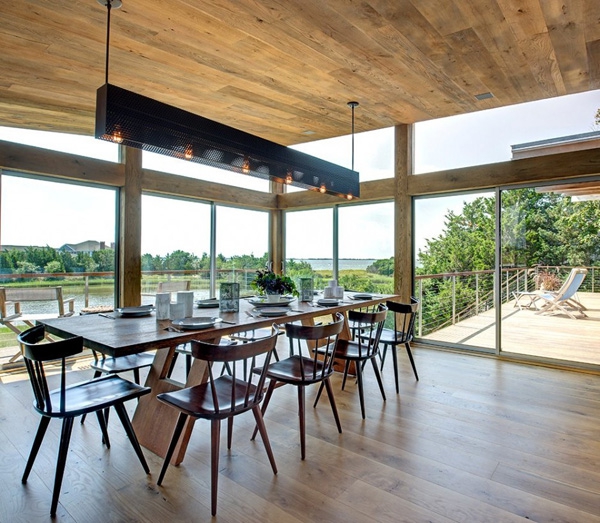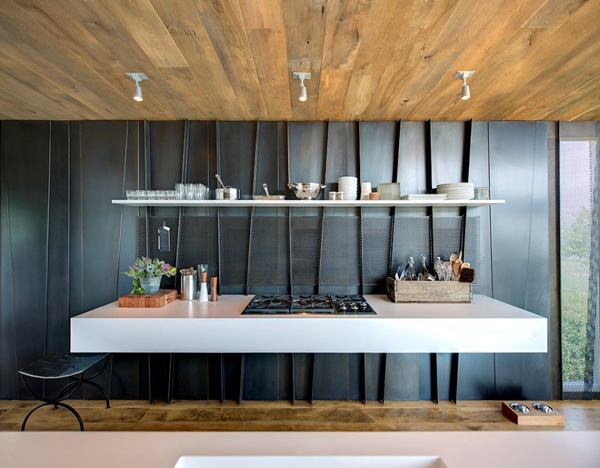 The matching wood on the ceilings and floors kind of make you feel like you're walking through a family cabin in the woods.
The black accent walls and decor add a stark contrast and total dimension to the abundant neutral wood
The kitchen stands out most in regards to this; with the black wall and white countertops looking suspended in mid air—how cool!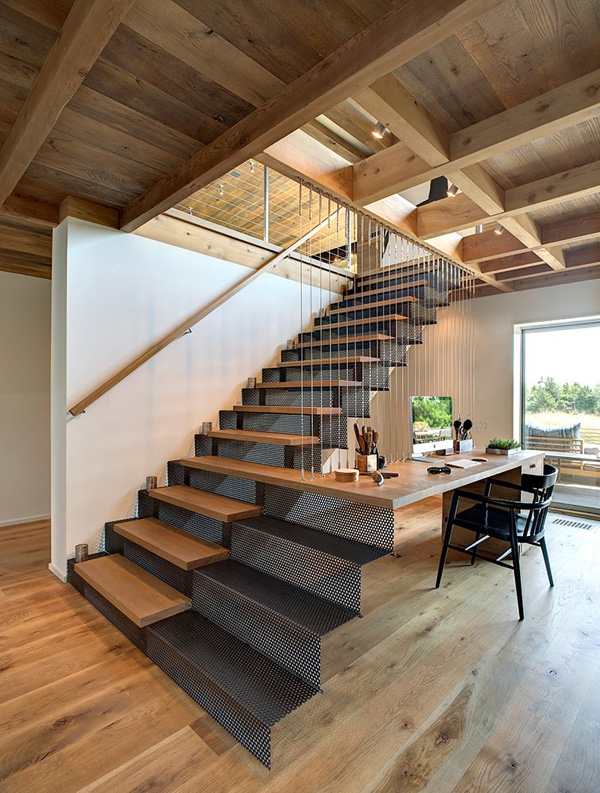 A favorite part of this whole house has to be the staircase. I have never seen one like this before, and it is one of the coolest things ever. The way the perforated metal continues past the staircase, but then the wood is all connected as well (take a close look, the table is a continuation of a step!), is just so impressive in design.