This amazing home located north of Seattle was created by FINNE Architects. It features a fabulous wood interior, large windows, and an outstanding earthy but luxurious feel.
The exterior of the is absolutely gorgeous with its toasty brown color. We adore the wood and the surrounding greenery, they look positively fantastic together. The pattern on the door is wonderful, adding a significant amount of interest to the home.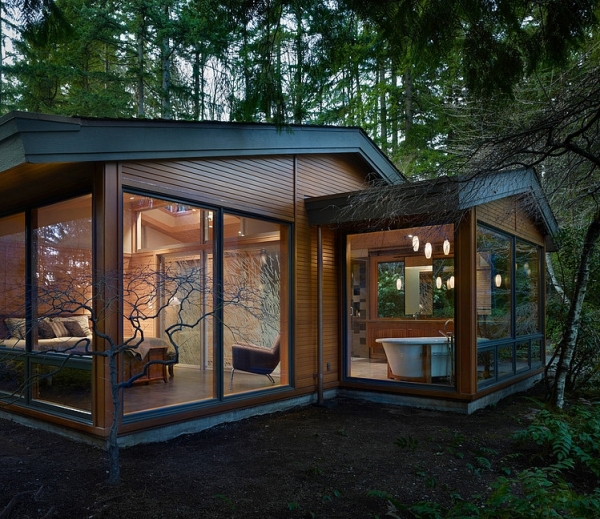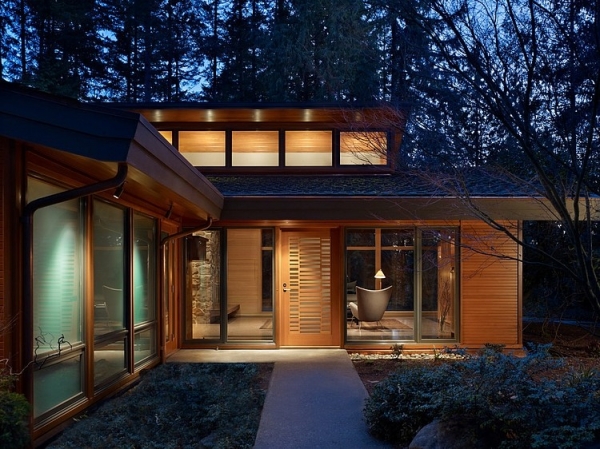 Inside the house, we find an open plan wood interior. In the kitchen, a vaulted ceiling contributes to the openness of the space. Wooden cabinets provide a fantastic amount of storage, and stainless steel appliances bring even more luxury to this delightful room. Dark gray floors and gray countertops add a bit of cool color to the design and large windows provide lovely views. The bar area is magnificent. Its style brings an industrial feel to the design, and the stools are sleek and stylish.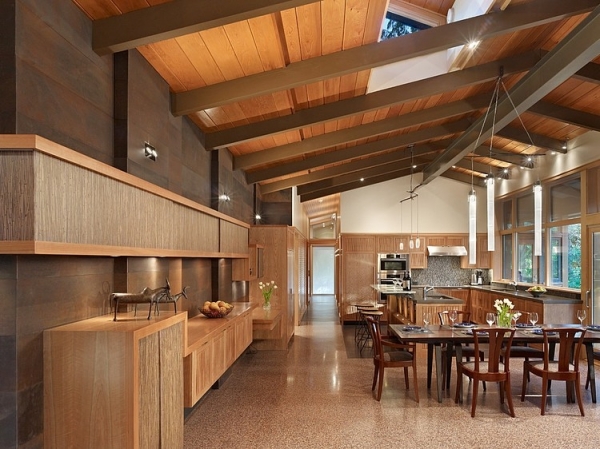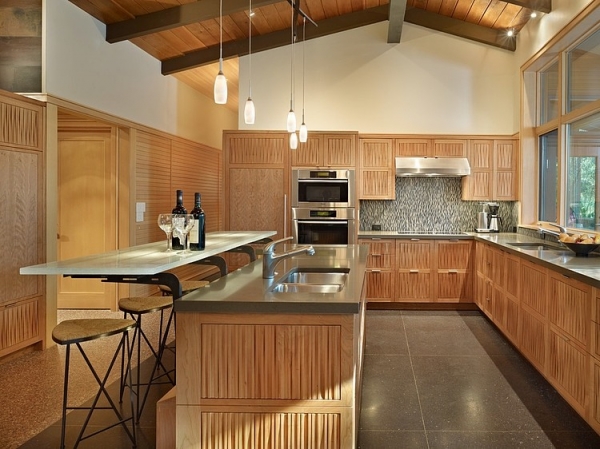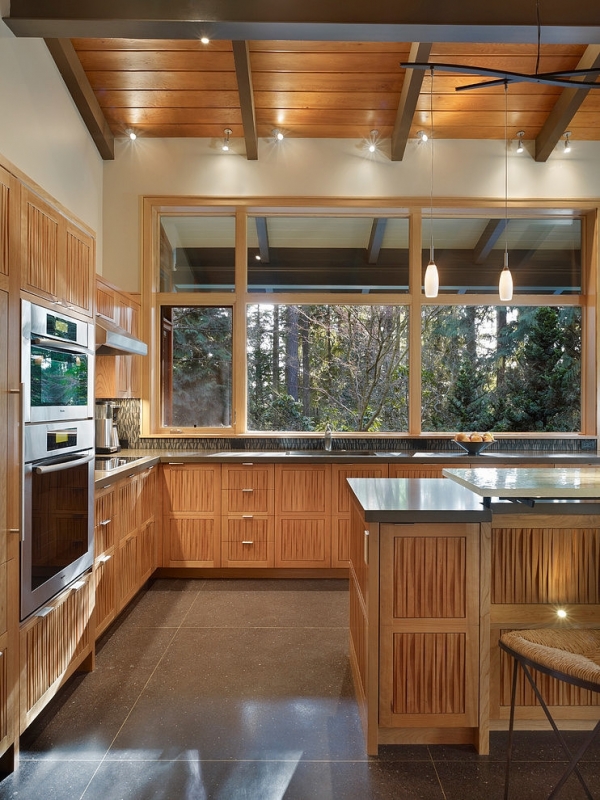 The living room is simple and chic. A dark leather sofa, beautiful brown chairs with delightfully high backs, a brown area rug, a coffee table, and an attractive wooden armoire complete the design. The vaulted ceilings and large windows are also in this wonderful room, continuing to brighten and open the house.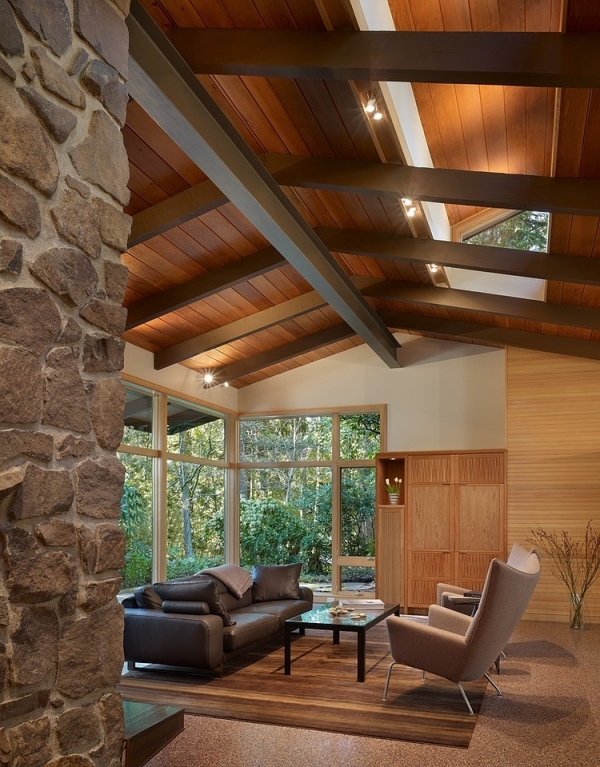 The bathroom is the very definition of luxury. The lighting is similar to the lighting that is used in the kitchen, uniting the home design. We are in love with the bathtub area. The bathtub platform is unique and beautiful, the tub is gorgeous, and the views provided by the windows are out of this world: simply amazing.