Each frame and view in this gorgeous private residence is designed to capture the attention and imagination, and send you into an almost meditative trance.
Drawn out to anchor, embrace and actively engage with its surroundings and the natural elements at play, this luxury family beach house in Laguna Beach, California is designed for laid back, informal living without ever compromising on style and statements.
Horst Architects and Aria Design create delicate melodies in time and space, striking a dynamic between the polarities that define architectural space and design.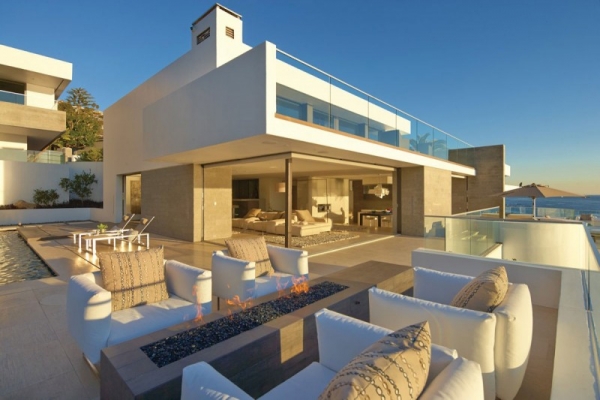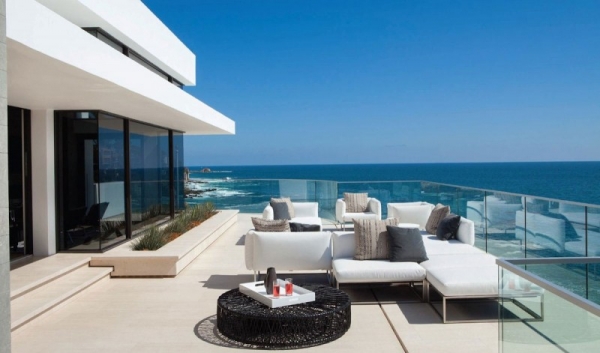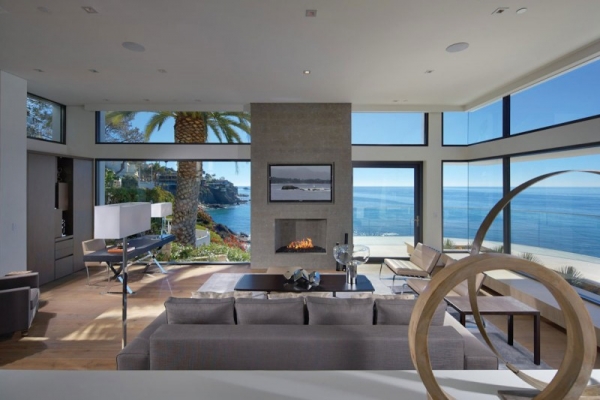 Perched atop a rocky, sea facing promontory, the home is laid out as a series of interlocking courtyards, organizing the different social and private occasions – such as the elegant living room – around them.
The mild coastal climate and spectacular views facilitate and accentuate this approach, utilizing the fluid and transparent overtones to permeate into the heart of this luxury family beach house.
Sliding interfaces and concealed pocket doors keep the lines of sight and activities moving and interconnected, delicately dissolving the boundaries between the inside and outside.
Further, native, drought resistant vegetation punctuates the courtyards and spaces, ensuring the spaces are green and primed all year long.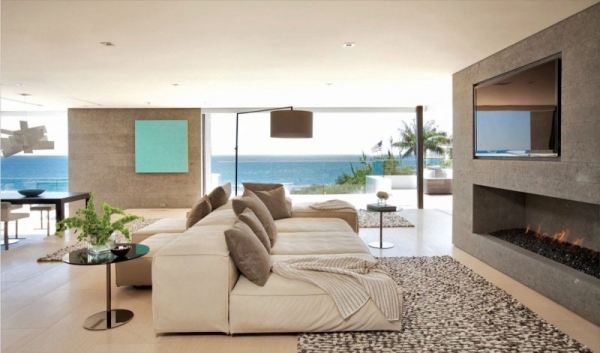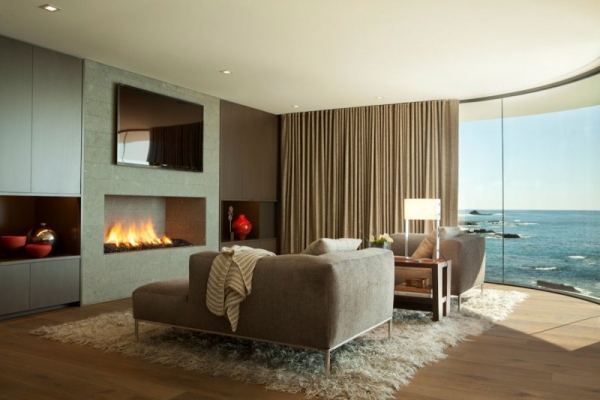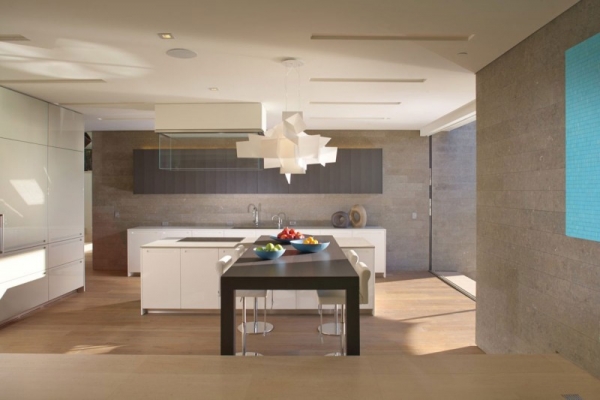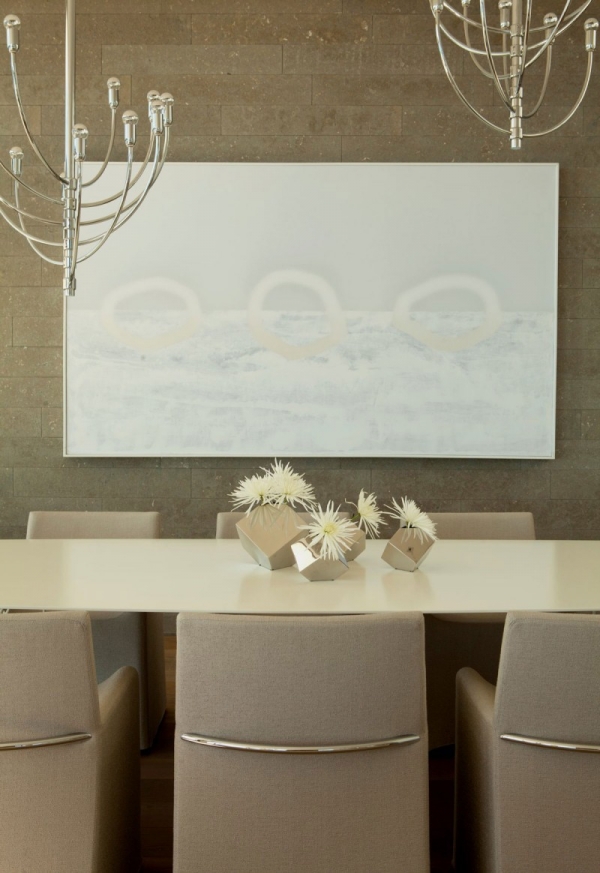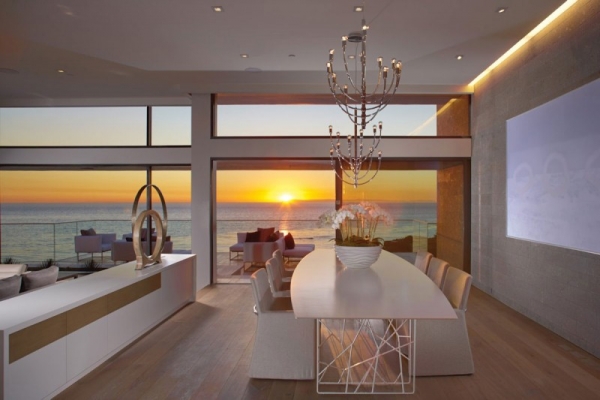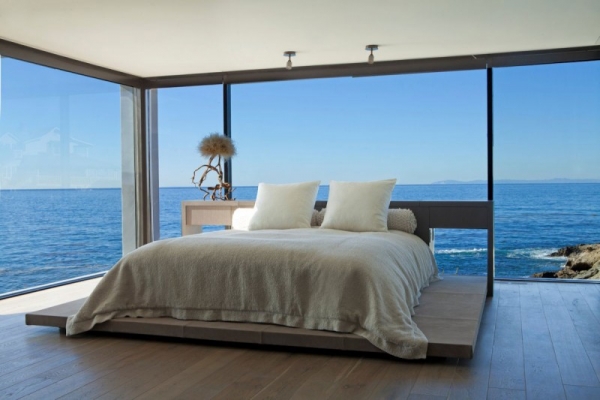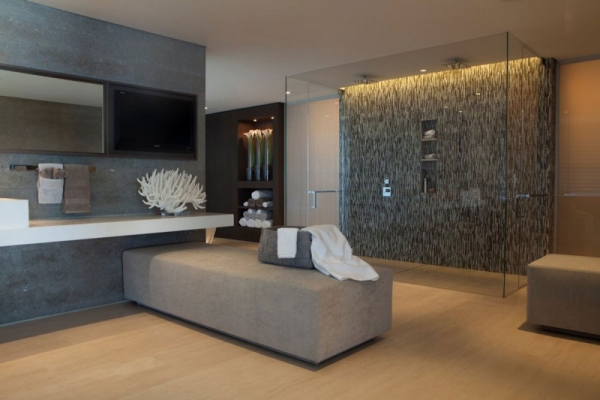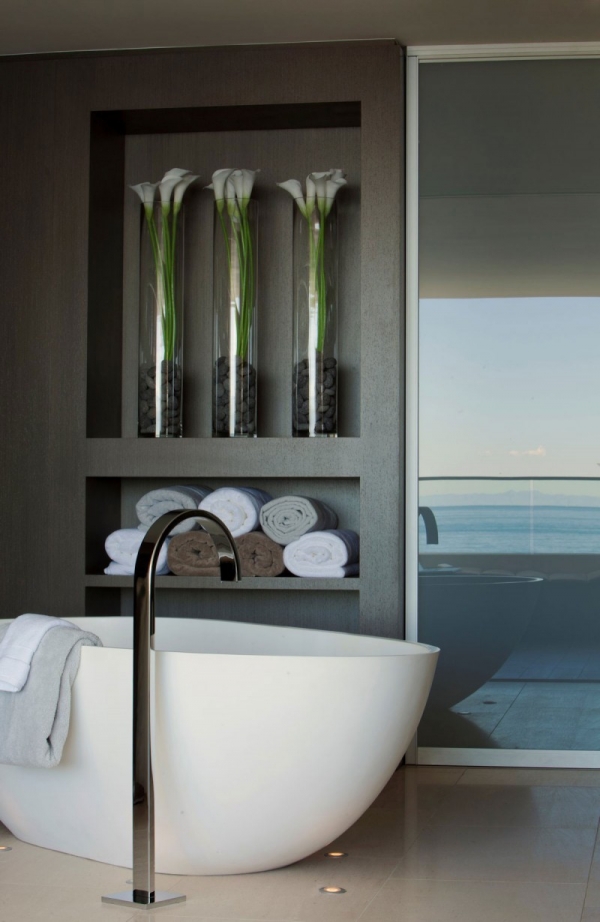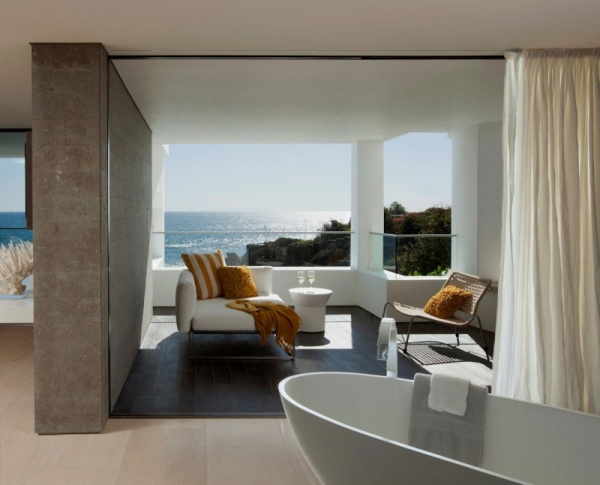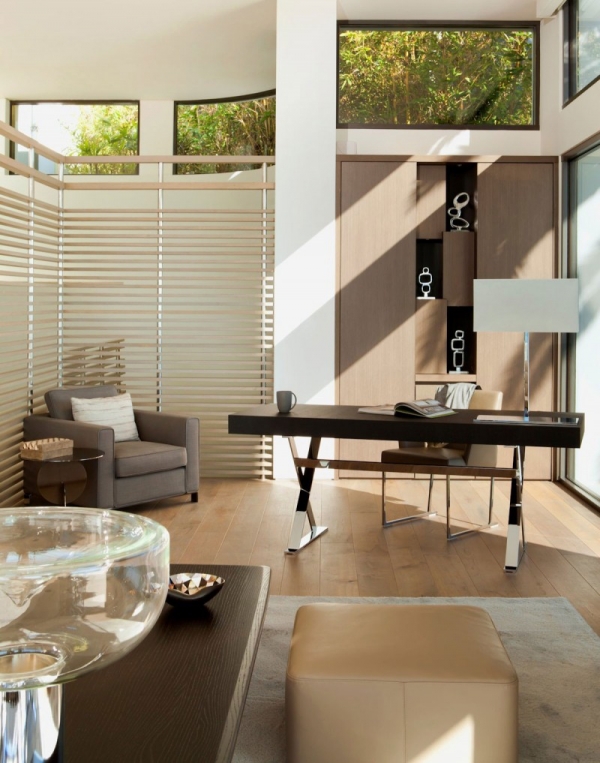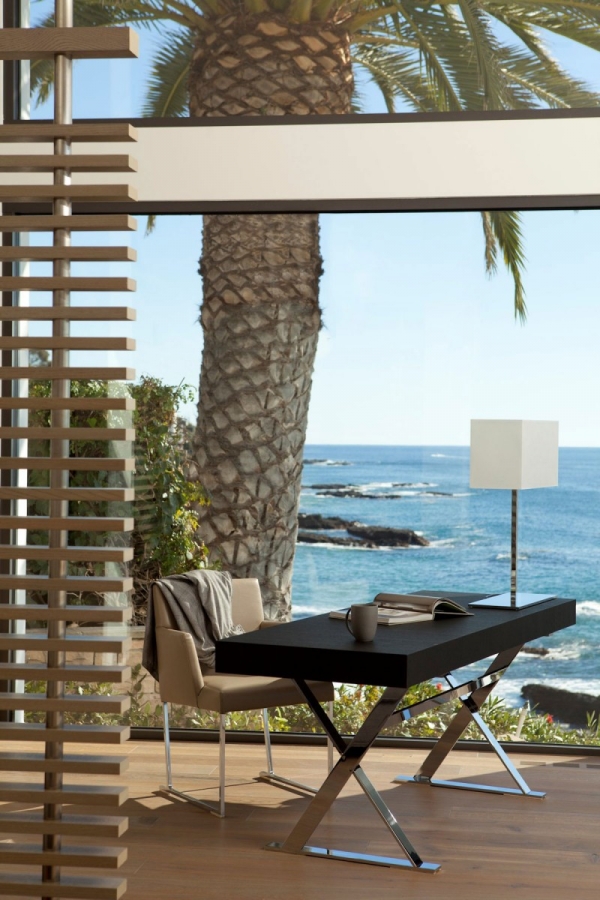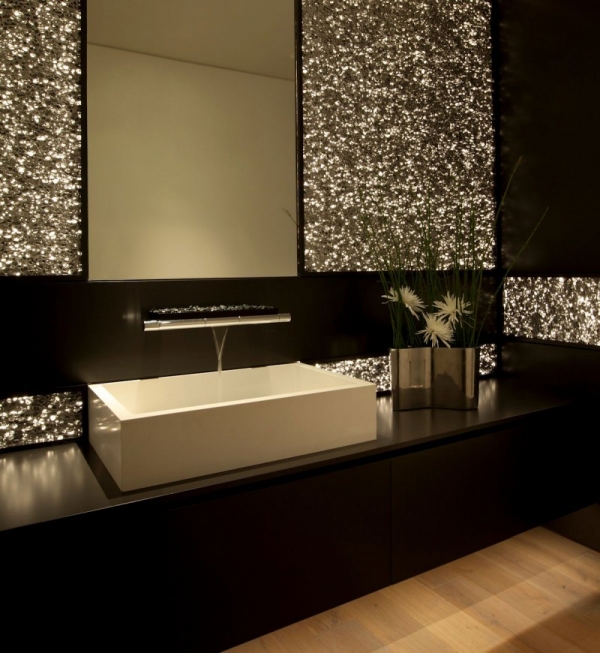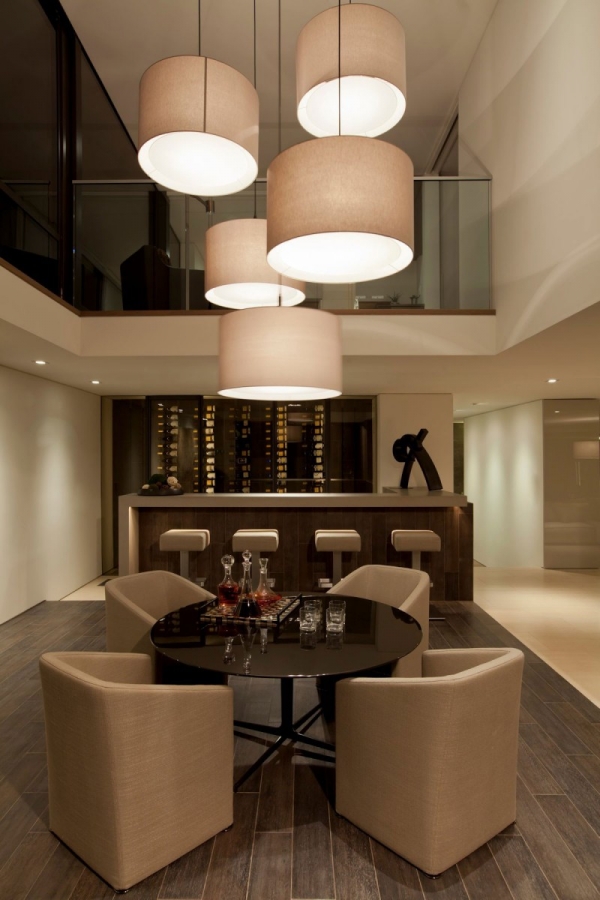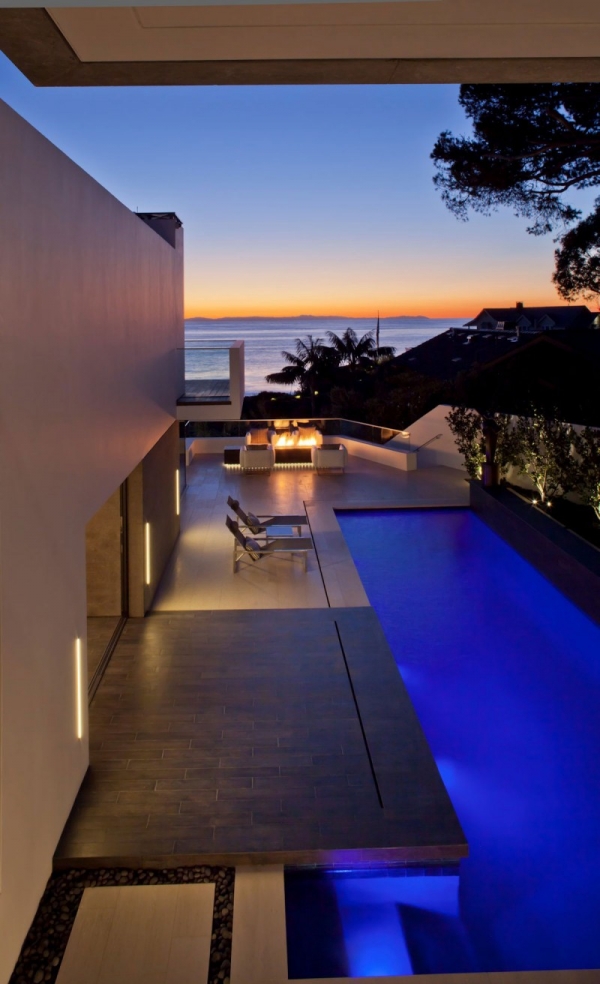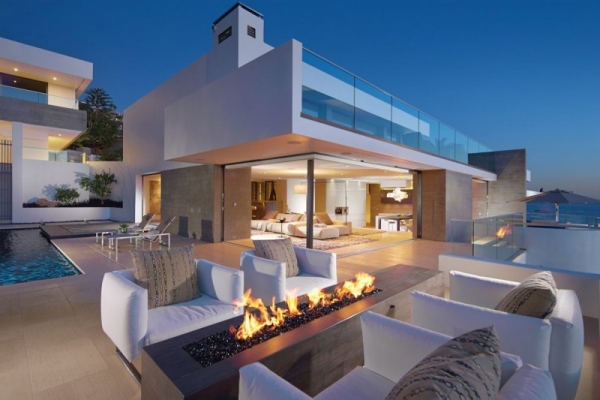 Photos by: John Ellis & Toby Ponnay