This lovely and seemingly simple white home has been absolutely transformed by the power of interior design.With the addition of some simple furniture pieces, wonderfully accented wallpapers, and the abundance of patchwork, it is an extremely cute and comfy place for one to live. This lovely home belongs to Tina Seidenfaden Busk, the co-founder of The Apartment in Copenhagen, and it is another excellent example of when comfort meets style.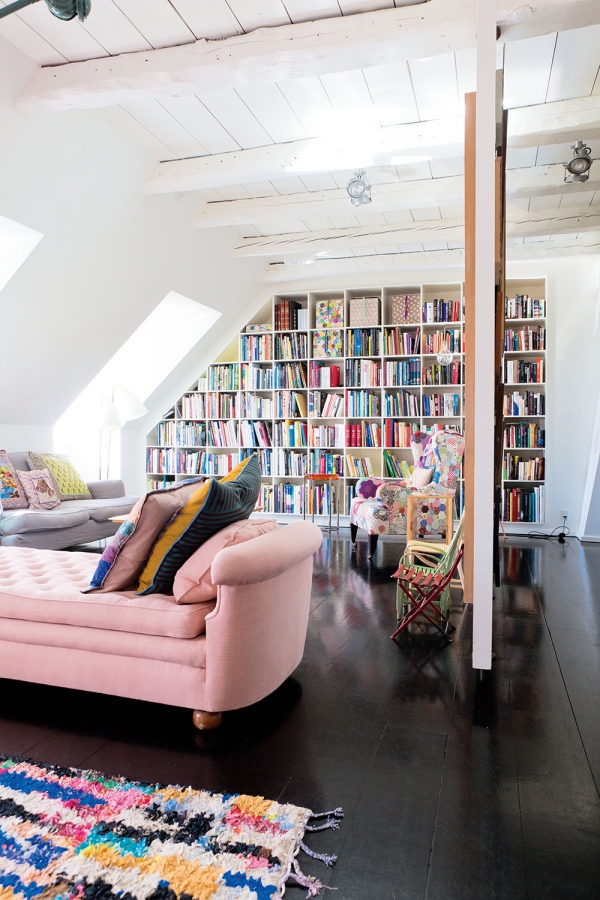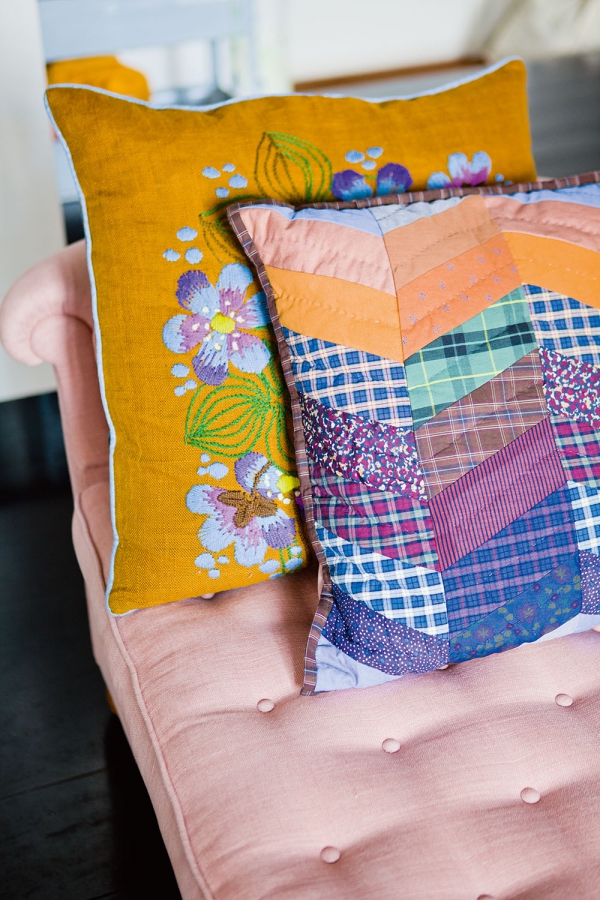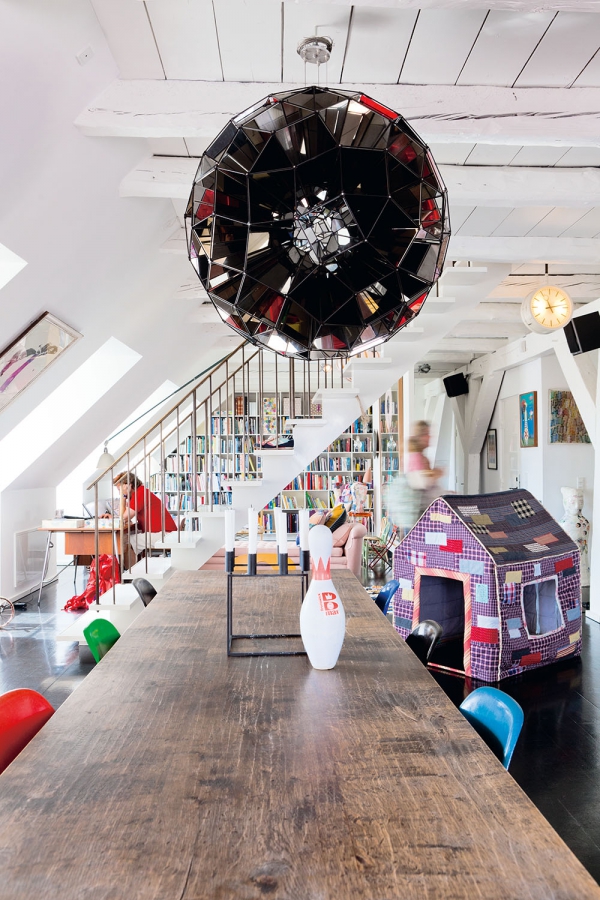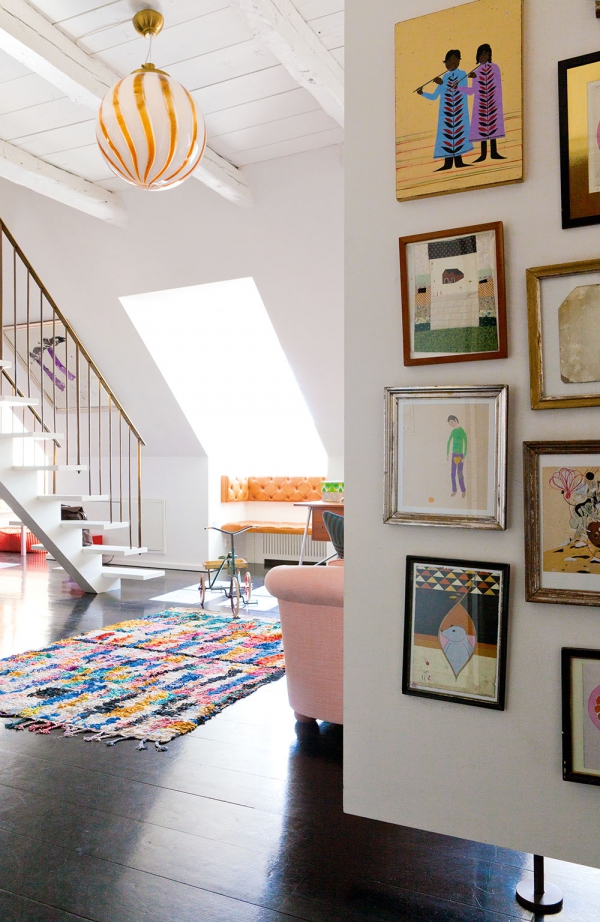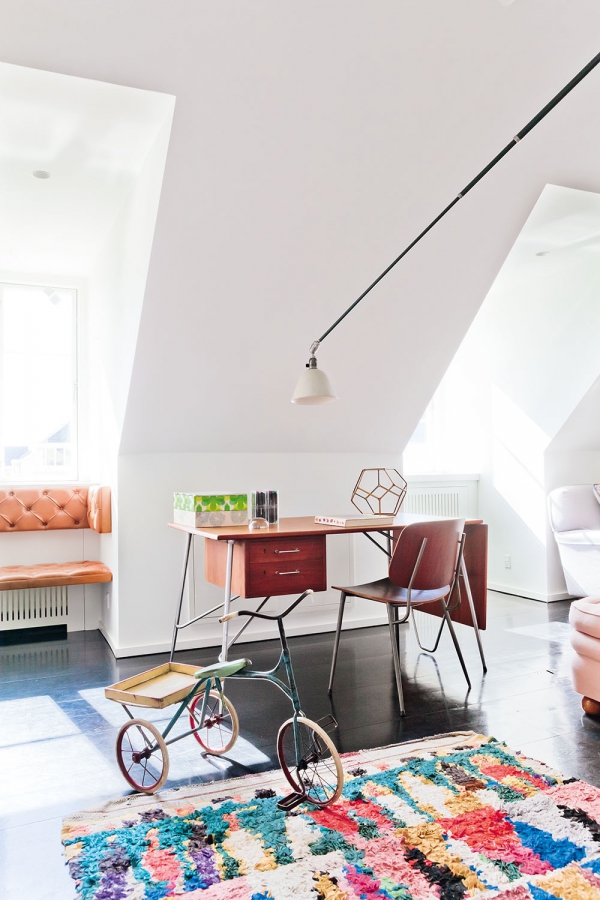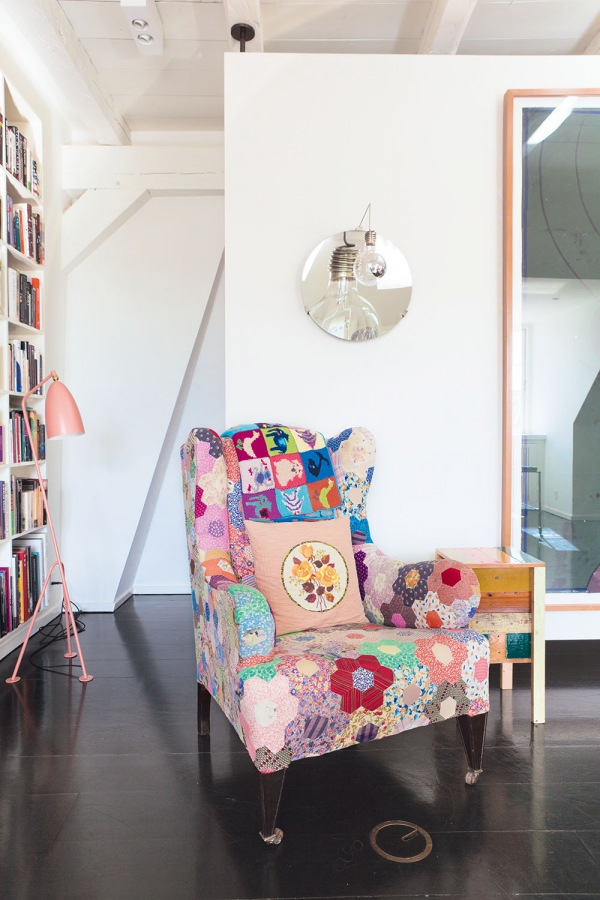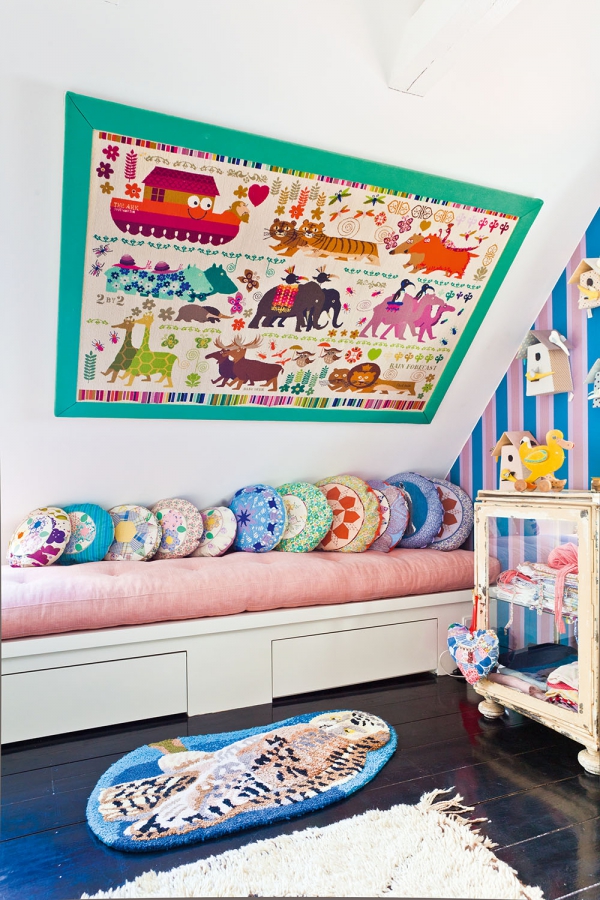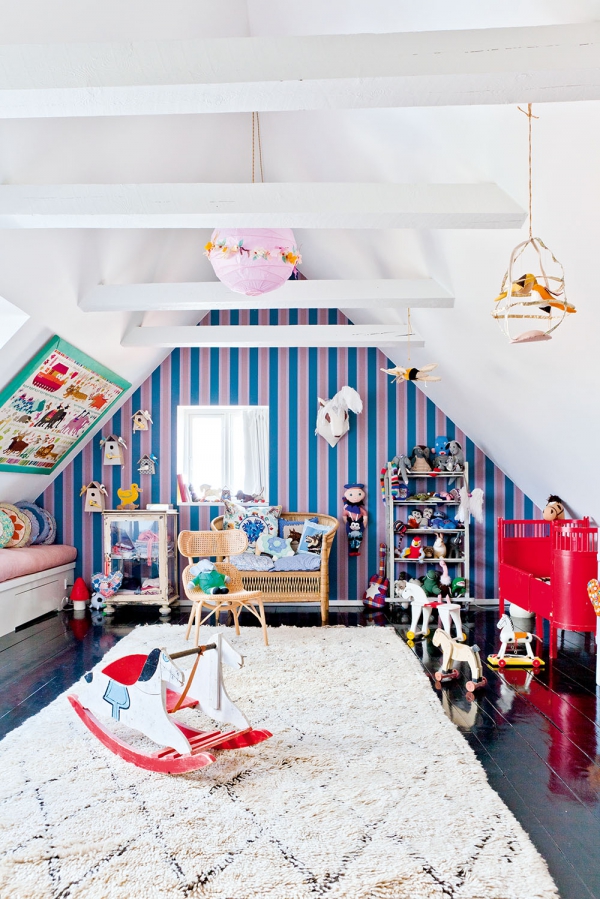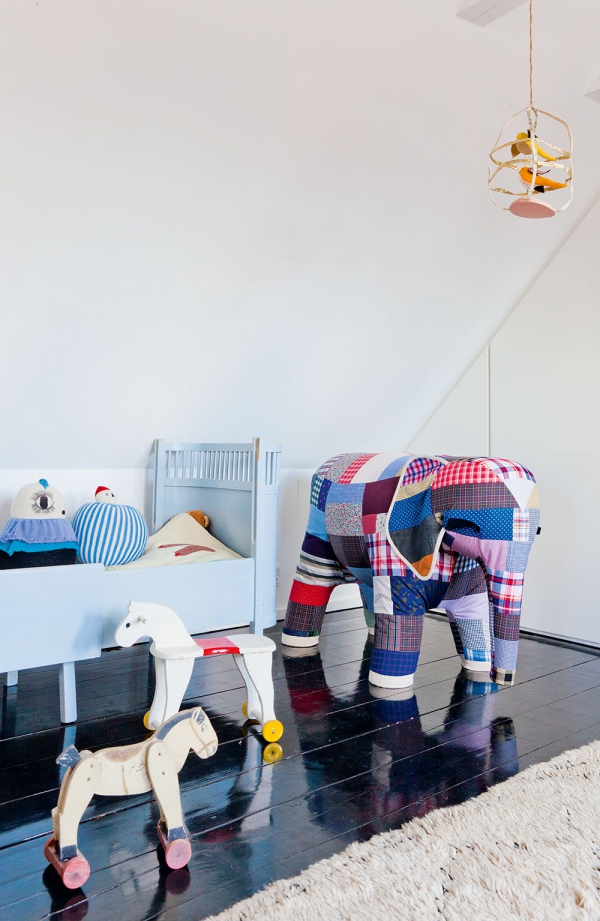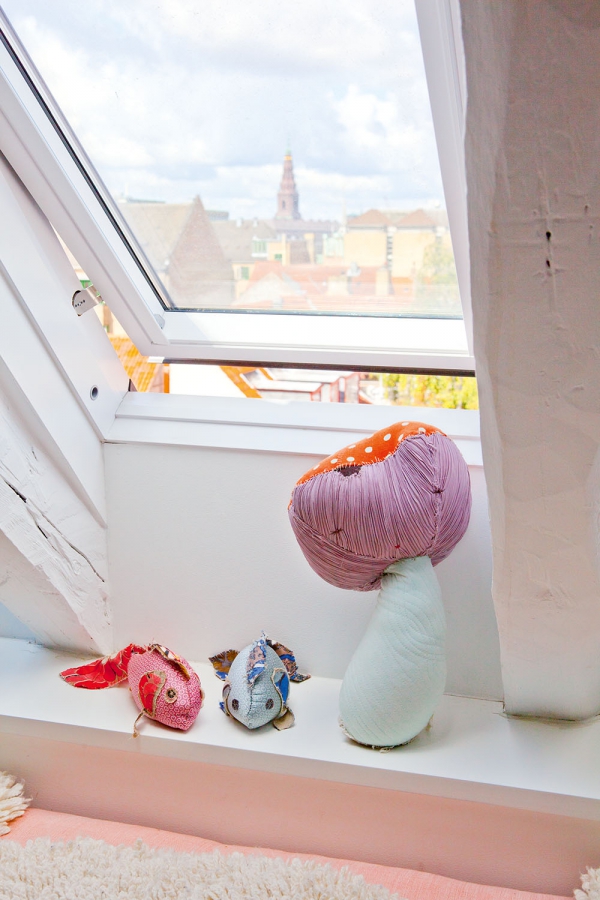 The patchwork all over the home alone is reason enough to fall in love with the interior design. The different throw pillows all over the living room, the lounging chair, the patchwork rugs, even those adorable koi fish – it's everywhere! The children's room has the most adorable use of patchwork with the large elephant. It all somehow blends incredibly well with the accent wall of bright stripes; who would have thought that for a nursery? Well, it totally works. The somewhat randomized accents in the home really go along well with the eclecticism of the rest of the decor.
When you look past the patchwork and incredible decor throughout the home, you'll notice another excellent contrast between the floor and the rest of the home. Many homes that are all in white will a lot of the times also have a very lightly colored floor. This home however has taken another approach in setting it very apart from the rest of the home, and what a great idea that was. It breaks up even more the bright and sometimes busy patchwork pieces by neutralizing everything.