This home is a very modern example of how the 1970's actually were great for interior design. The earthy color scheme that exists in this home is very retro for the current day, and it couldn't have been done more impeccably than what Leticia Martinez has done to this Madrid home. The awesome patterns and excellent contrast between colors really brings together the overall classic 70's feel that exudes from every room.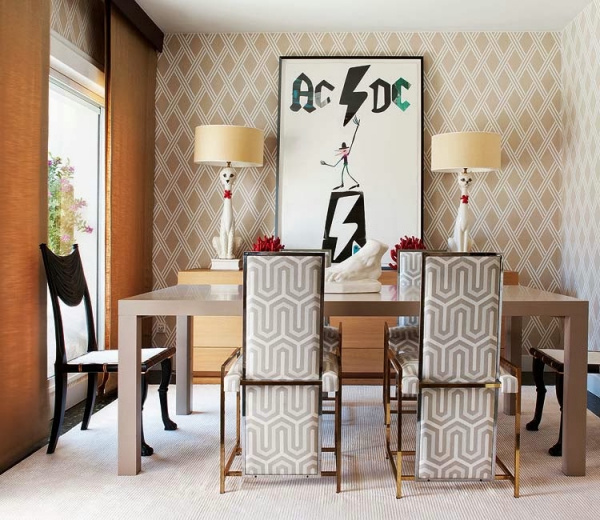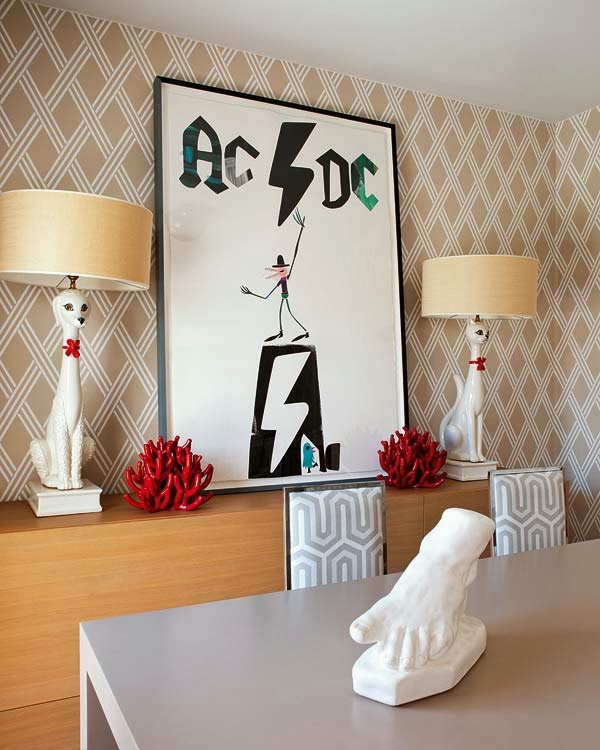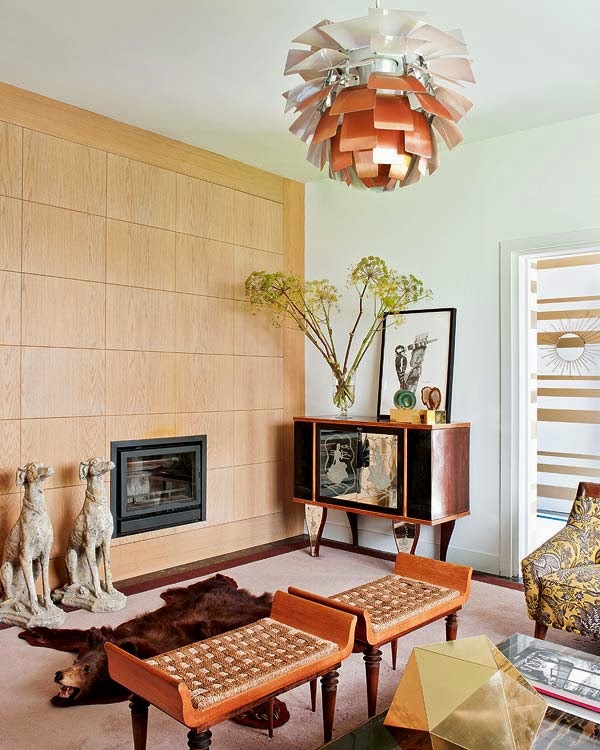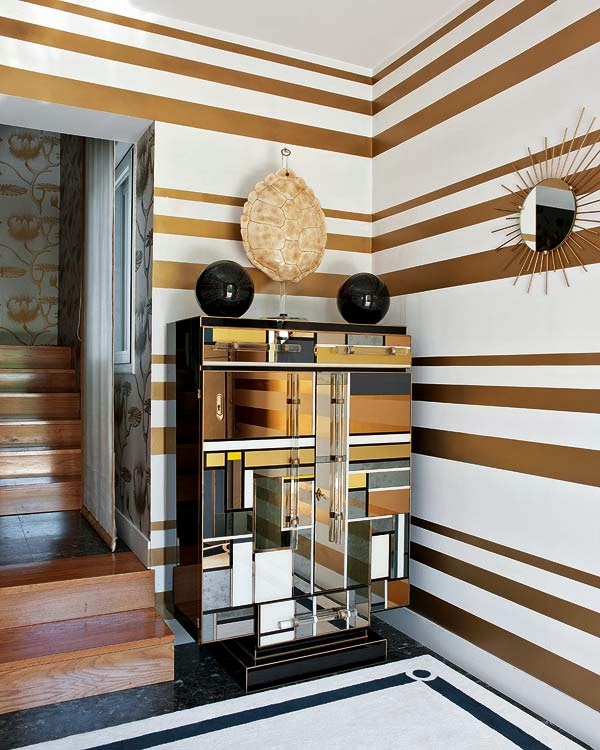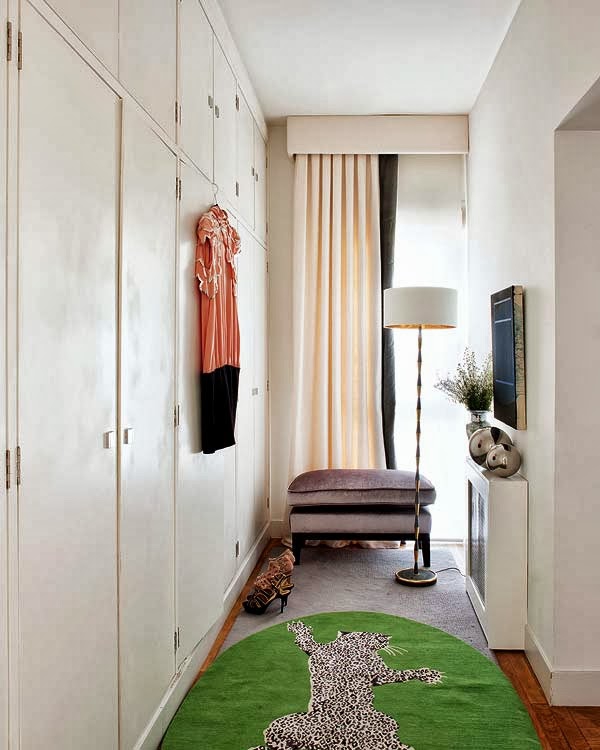 The decor and accessories in the home compliment the earthy color scheme well, in that they are especially in theme with the retro appeal of the home. The sun-shaped mirrors, animal decor (there's a bear rug!), and mirror lined furniture are excellent additions. Let's not forget that AC/DC vintage poster in the dining room either, that's just incredibly cool. A wonderful final touch to it all is the chandelier in the living room; it is somehow so modern but echoes so greatly that of decades past.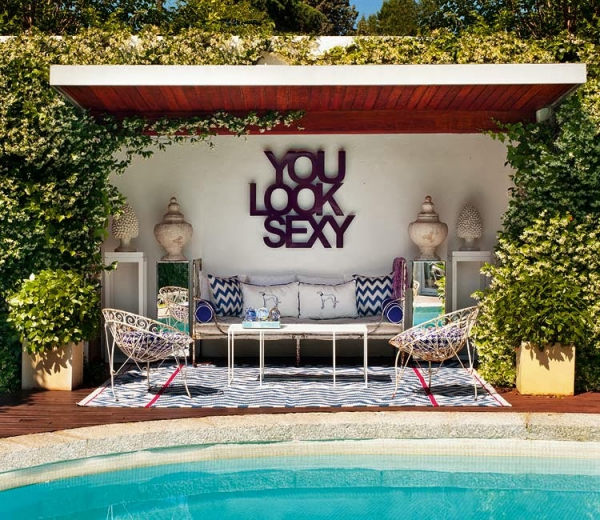 Images found on: vintage & Chick (website in Spanish)
The outside lounging area is also remnant of the 1970's, but has stepped slightly away from the earthy color scheme inside the home. Blues and whites are the prominent colors here, which suits the outdoors very nicely. That 'You Look Sexy' sign just can't be beat either; where do you even find something that awesome?
This is one of the few homes that has appeared with the earthy color scheme and 1970's design, and needless to say we are undoubtedly fans. If there was a house to look to for inspiration in the event you want to take a walk on the retro side, this is it. It is the right balance of taking the old with the new and creating something better than it ever was before.