Here to liberate the modern office from predictable aesthetics and imitative ideas, this collection of area rugs is both simple and fresh in its approach and design. Drawn out in rich colors and soft, organic forms, these patchwork rugs by German industrial designer Werner Aisslinger introduce fascinating geometries and dynamics within a space, to enhance and enliven it.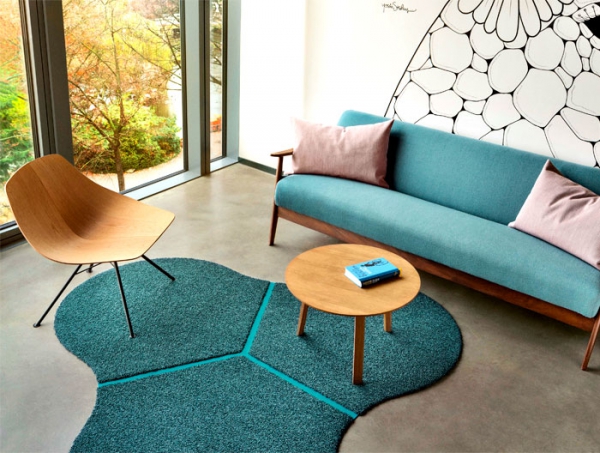 The collection includes a series of 'Elementary Shapes' rugs that are a great way to introduce directionality within the overall footprint through subtle design measures. A gentle play of color and proportion, these patchwork rugs are deeply versatile in their use and are stunning to look at. The range of color options ensure the rugs adapt and work with the existing color and décor scheme, accentuating the work environment and the different dialogues therein.
SEE ALSO: A Guidebook to Buying Luxury Rugs
The collection also includes two free form area rugs – 'Mito' and 'Leaf'- which balance modular design and applications with strong identities and well composed forms. The felt partitions between individual modules take on neon hues here, to add to the dynamics of the space and its architecture through line, form and geometry.
A definite addition to your office or list of entrance hall decoration ideas, these patchwork rugs are created as visual elements in their own right.