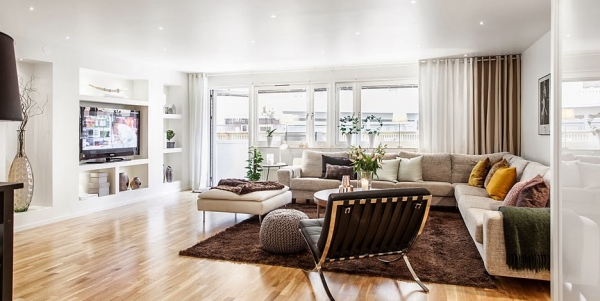 Sometimes the best things in life come in twos. In this two bedroom apartment, located in Sweden, we get a glimpse at how to create a beautiful contemporary design with 990 square feet to spare. Each room stands on its own but also blends together to show its versatility.
At first glance, you will notice that the running theme throughout this two bedroom apartment includes several shades of grays, purples, and earth tone colors. The use of white encourages light to be reflected from every angle. You may think that this is sort of a sterile design, but taking a second glance will show you that the infusion of colors really helps to bring more life each area.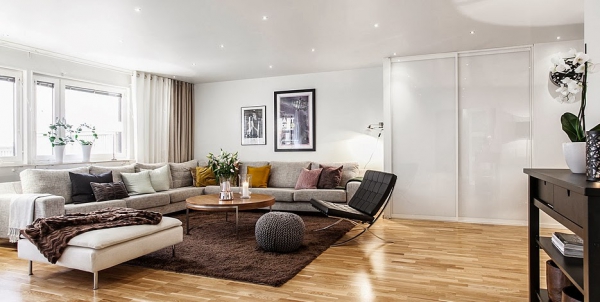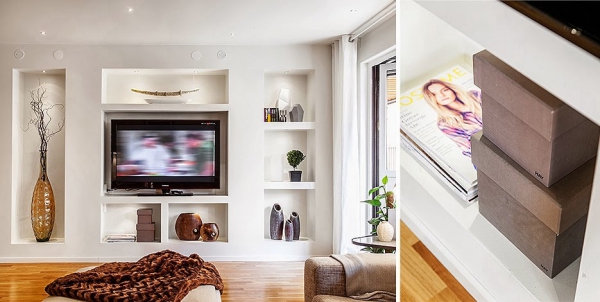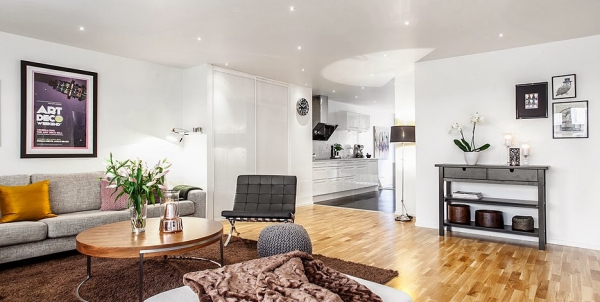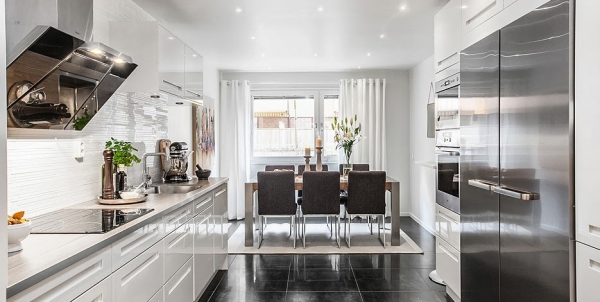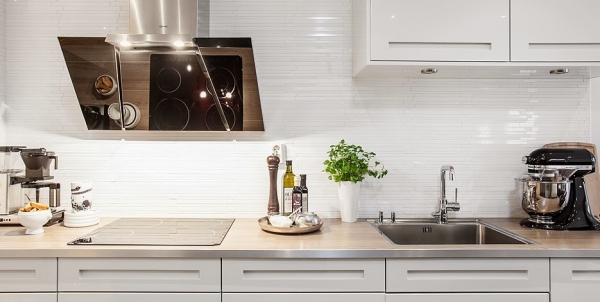 While walking into the living room, our eyes instantly take us into the subtle color variations within the accent pillows. The play on textures through the zig-zag ottoman and plush throw blanket also give our eyes a little fun, while encouraging us to sit down and take it all in. The entertainment center infuses vases of various sizes and shapes that promote a feeling of international culture. Who wouldn't want to plop down on an inviting couch such as this one? As we enter the kitchen, we are greeted by sharp chrome accents, mirror work over the stove and stainless steel appliances. In this two bedroom apartment, the use of chrome and stainless steel works wonderfully with the neutral color scheme already going on. The look of this kitchen is so pristine that it makes you not want to make any messes at all!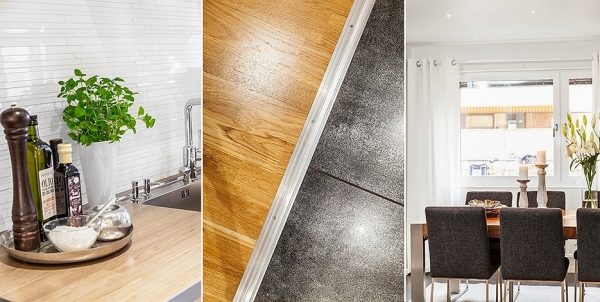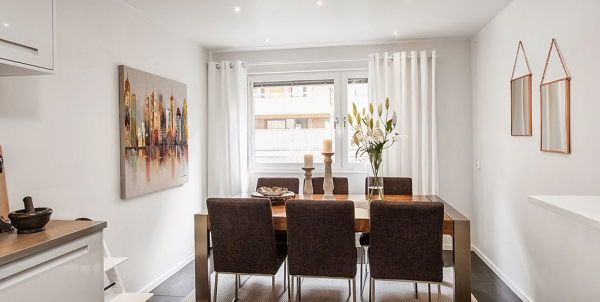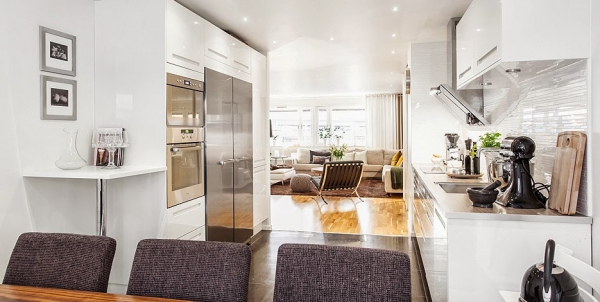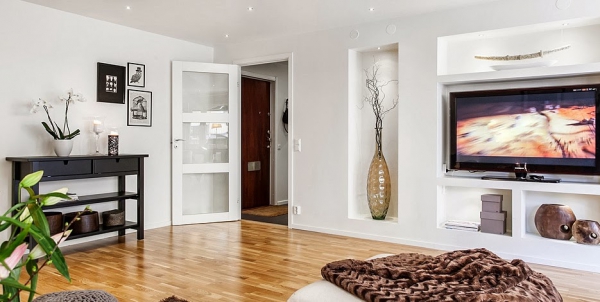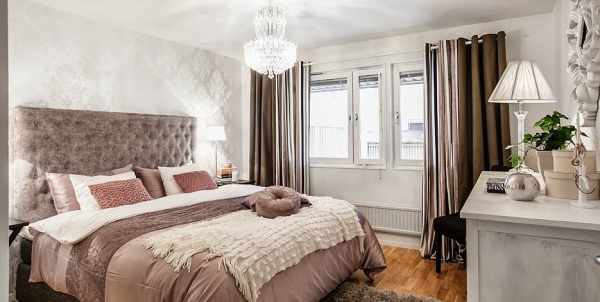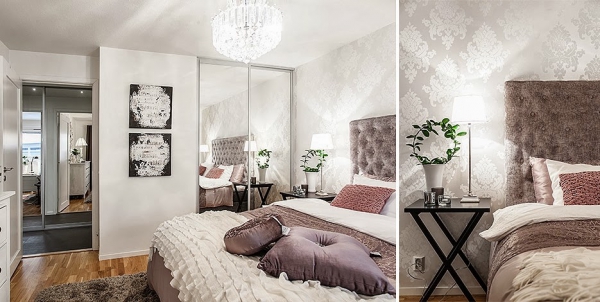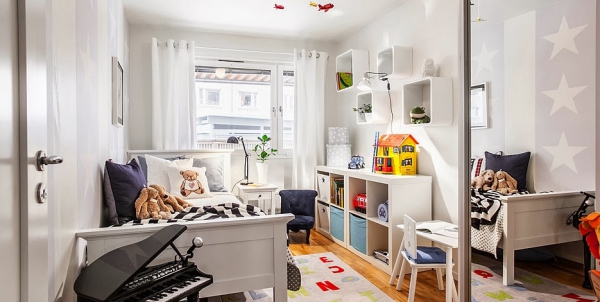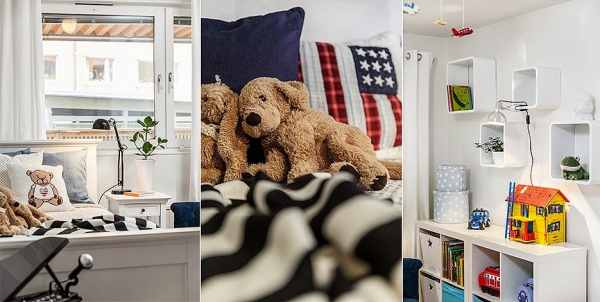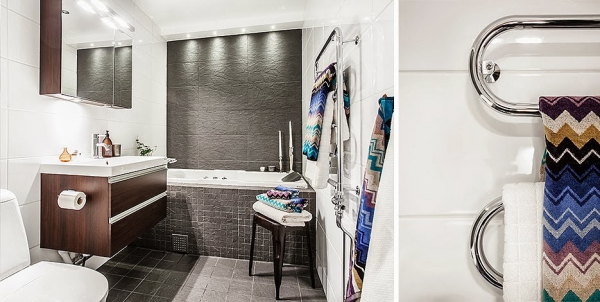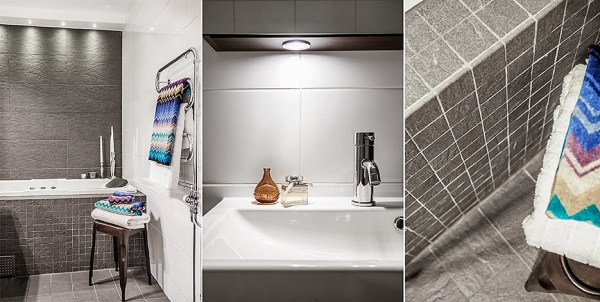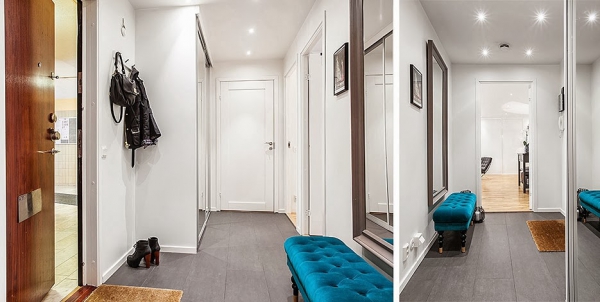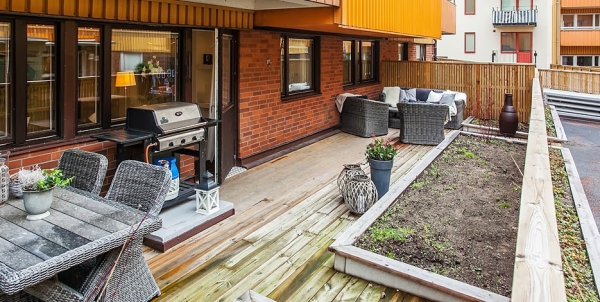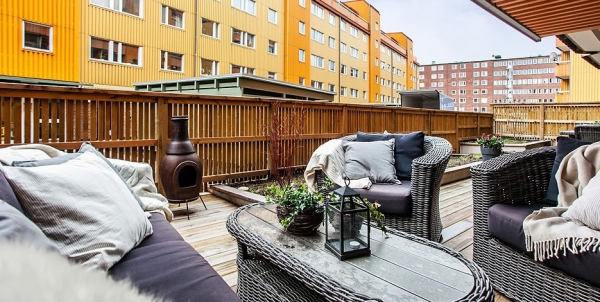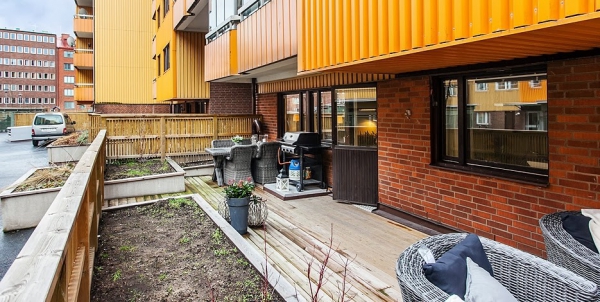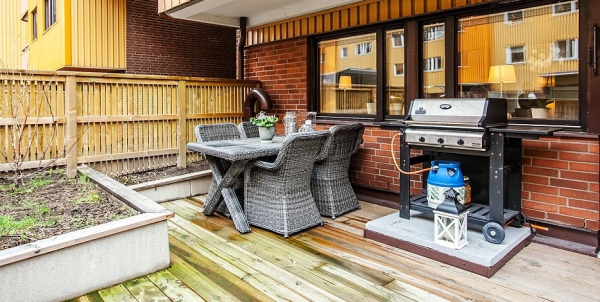 Lastly, taking a step out to get some fresh air brings us to the deck of the house. The use of basket-woven outdoor furniture really creates a statement as it sets the tone for the rest of the exterior décor. Lavender shades are merged with grays and subtle blues to promote a sense of calmness and greater connection with the outside world. With an amazing home and a neighborhood nearby that is close a metropolitan area, you simply can't go wrong!
Тext is copyright to ©Adorable Home – interior design and decorating ideas