Home designers at John Maniscalco Architecture have achieved what many in the field struggle to achieve. They have merged modern architectural ideology with old school charm and comfort essentially creating a classy and appealing contemporary residence. This is demonstrated in the sheer beauty of the Sugar Bowl residence located in the hills of California.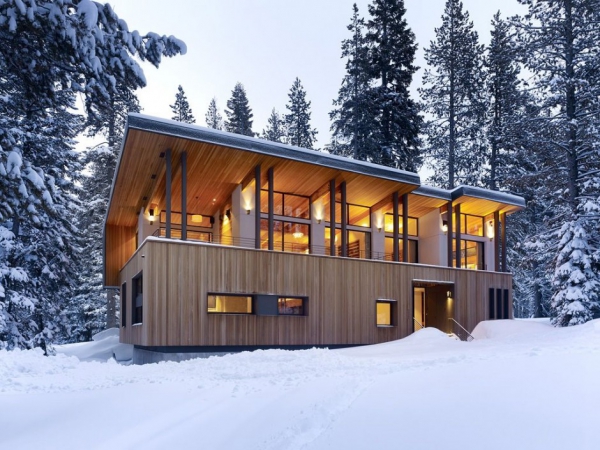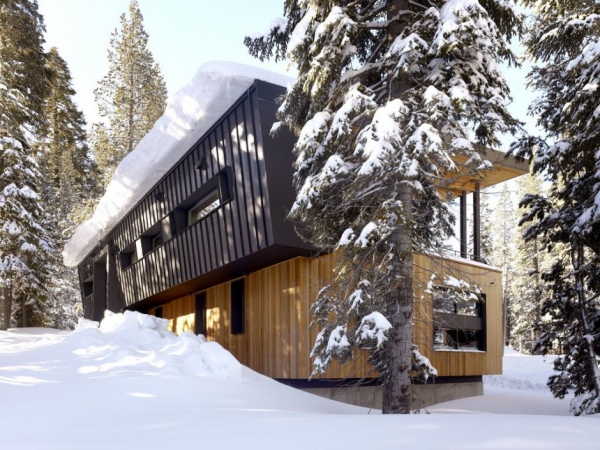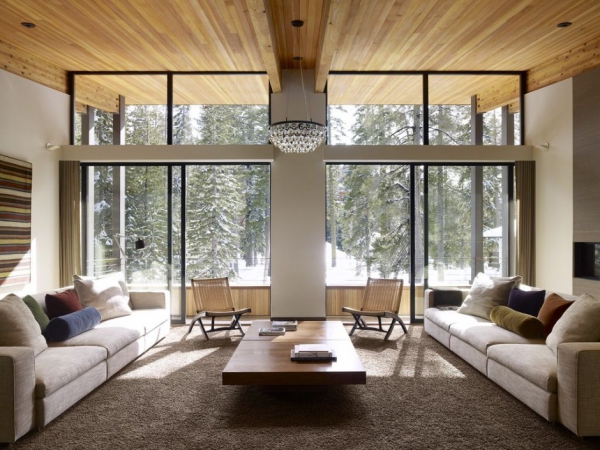 Sharp, neat and clean designs characterize this entire home both on the outside and inside. It is modern yet cozy and nature embracing as it nestles into the surrounding mountain range. The strips of hardwood that frame the walls, ceiling and floor help to create the look of a contemporary residence for lovers of the cabin retreat lifestyle.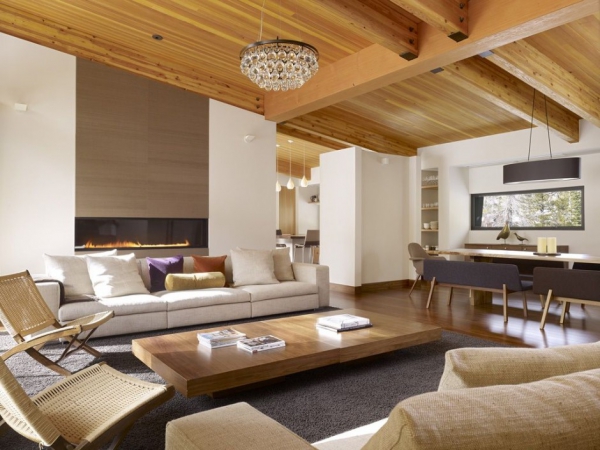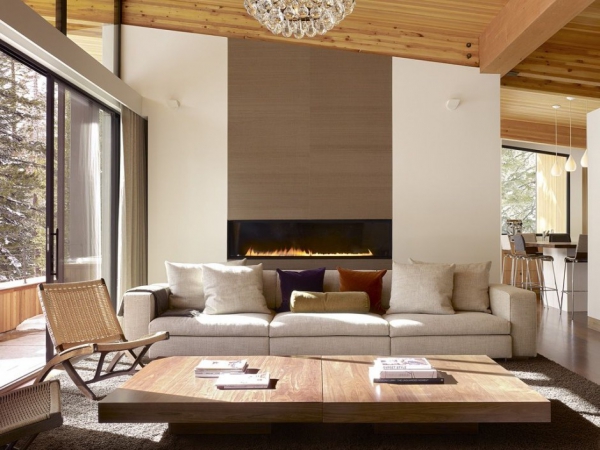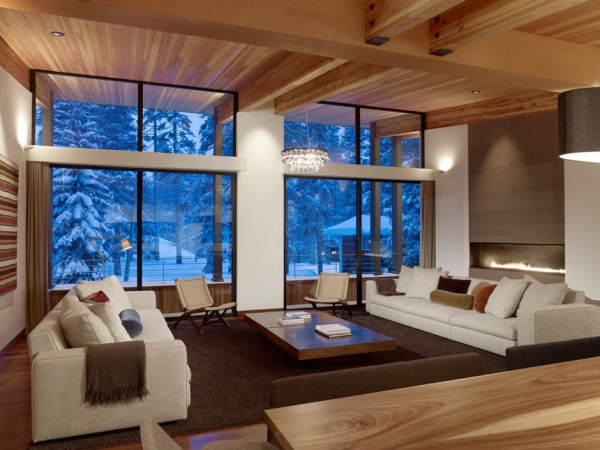 Another outstanding feature of this contemporary residence is its room furnishings which help to reveal the out of the box thinking that embodies this home. In the sitting or living area, the transparent glass panels allow the space to remain one with nature as the view of the outdoors is unobstructed.  The monochromatic color scheme ranges from deep chocolate brown to beige. This room also boasts a unique center table that, while maintaining the natural wood theme sits lower than traditional ones.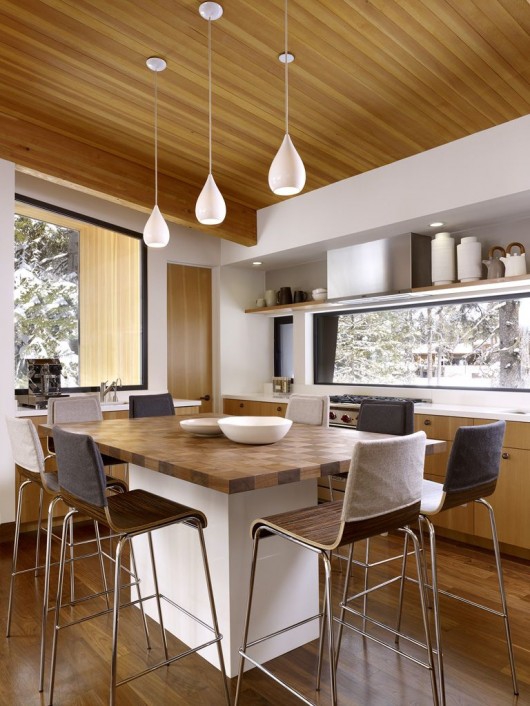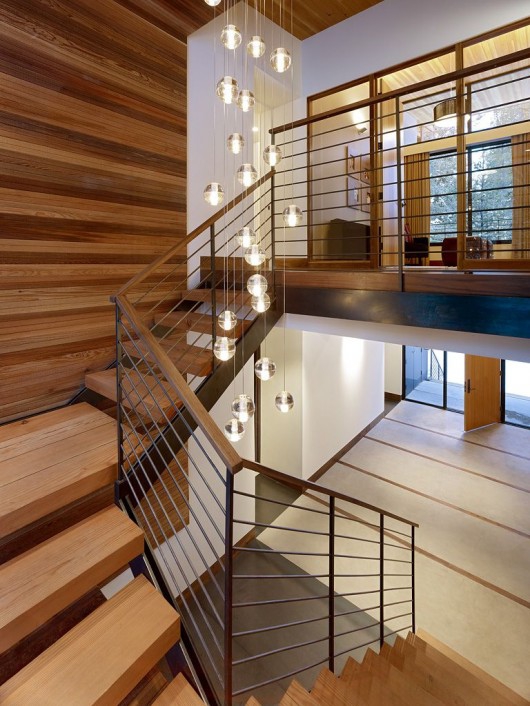 The open concept kitchen is accentuated by an island which doubles as a dining area. The modern teardrop shaped bulbs hang low above the kitchen surface/ dining table and make the space extremely intimate. This type of lighting is used as a unifying design theme throughout the entire home. The stairway for instance, is enhanced by lighting features that hang low in clusters that mimic wind chimes.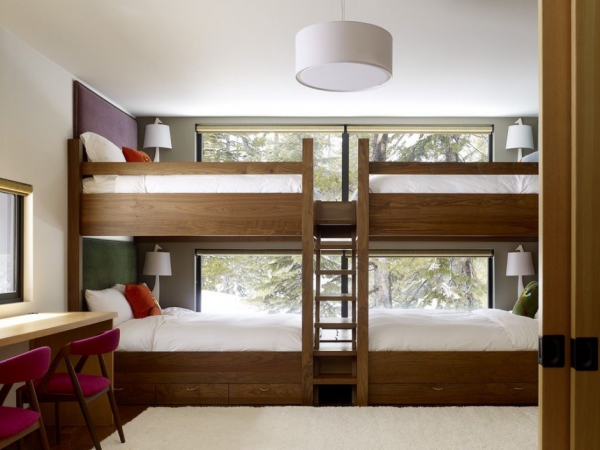 The bunk beds are not the typical double units but are instead quad beds and their wood framing helps to maintain the earthy appeal of the decor. The white walls and ceiling provide a sharp contrast to the wood furnishings and helps to strengthen the contemporary design theme.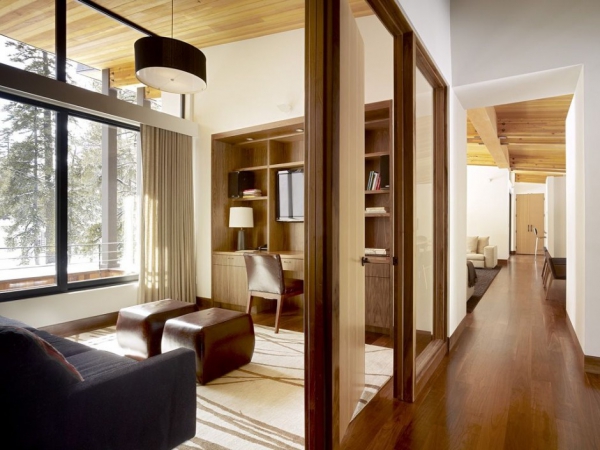 These magnificent features are expertly combined to make this contemporary residence, a dream haven for all.