This is indeed a lovely home for those who yearn for comfort and serenity in a beautiful environment. The pastel shades used for the walls and drapes makes the inner rooms appear to be bathed in the morning sunlight.
The open concept design style that characterizes the living and dining area as well as the kitchen helps with this airy atmosphere and the wood flooring helps to create that natural homey feel.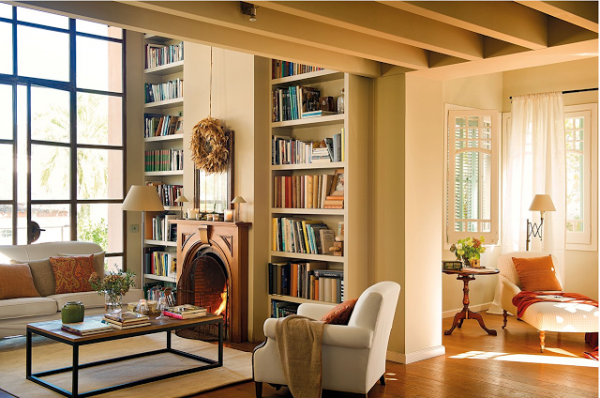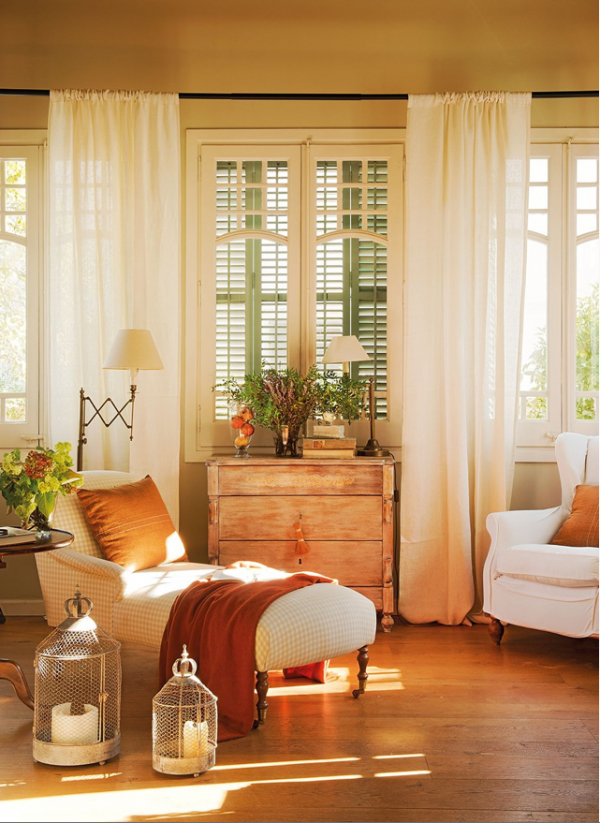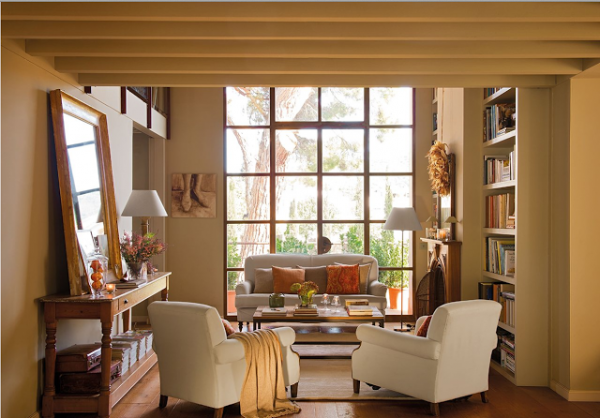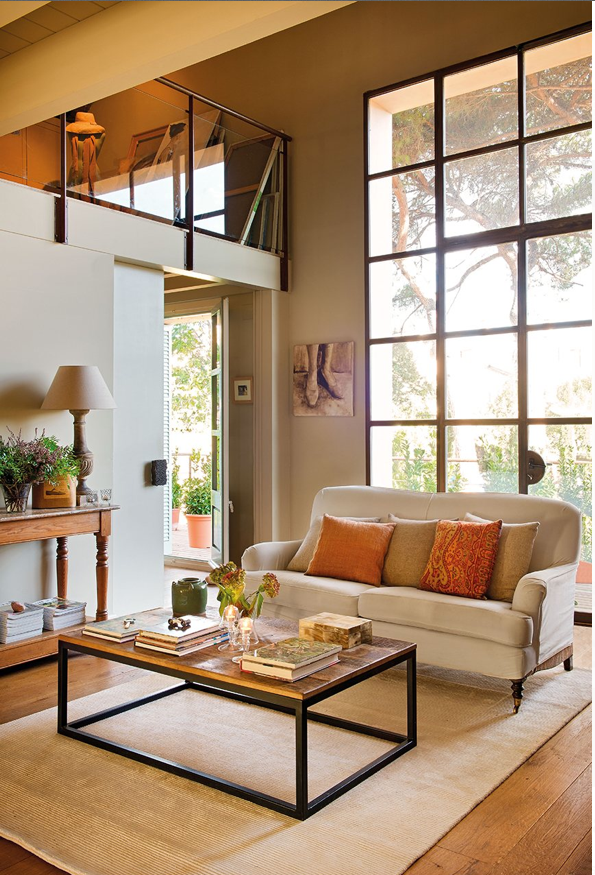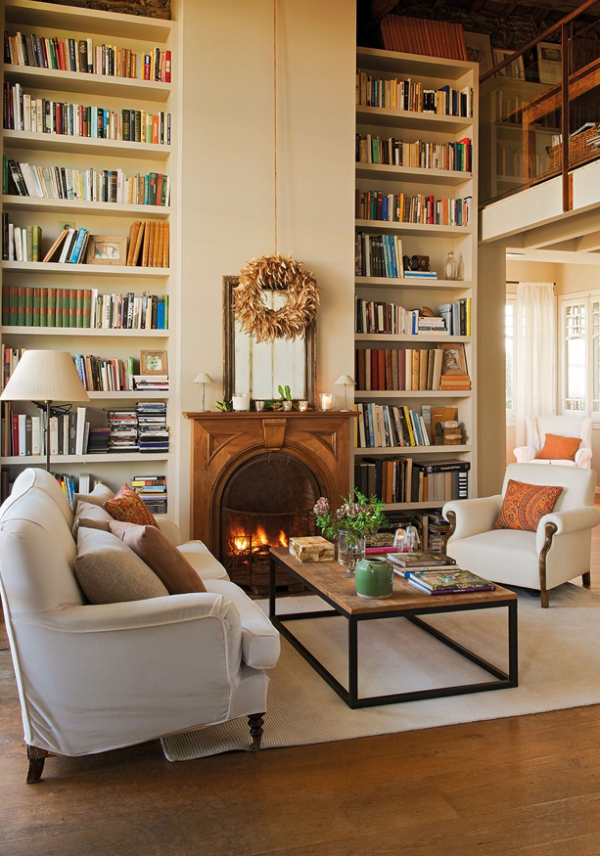 Elements that blend well with nature such as the wood floors and the stone features in the walls, are evident in most rooms including the living area.
This space is the ideal place to relax and unwind especially while lying in the antique style chaise lounge chair. The same touch of history is reflected in the other sofas as they stand on wooden legs.
The personal library collection is encased in two shelves that essentially blend into the wall.
The fireplace that sits between the two shelves functions as the focal point for the space.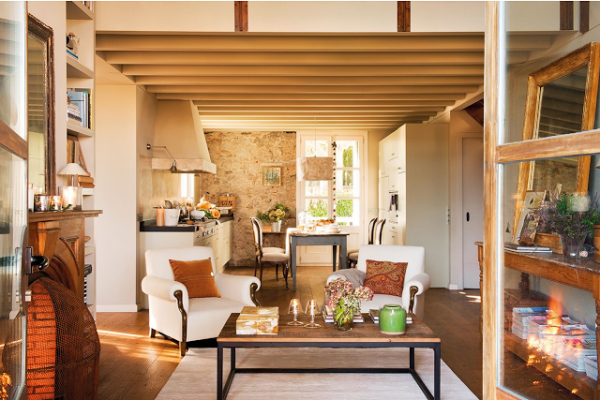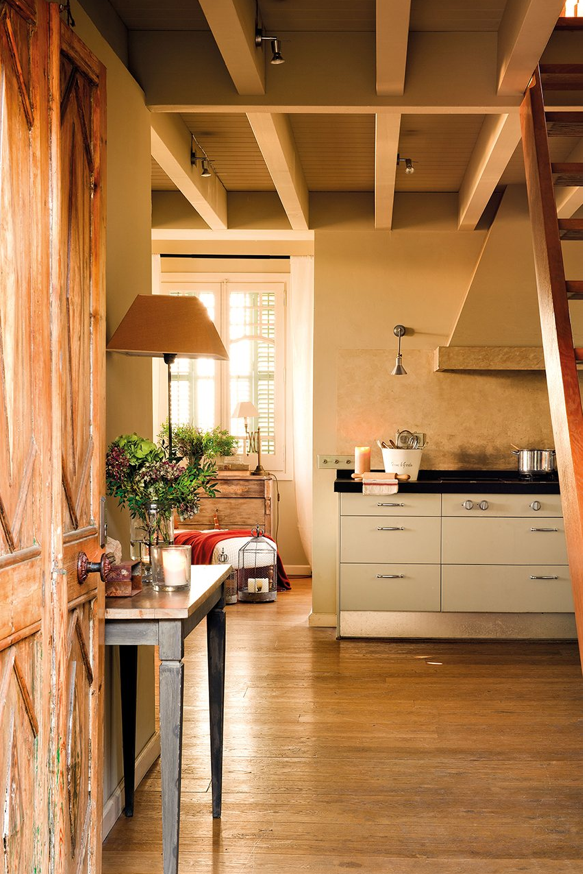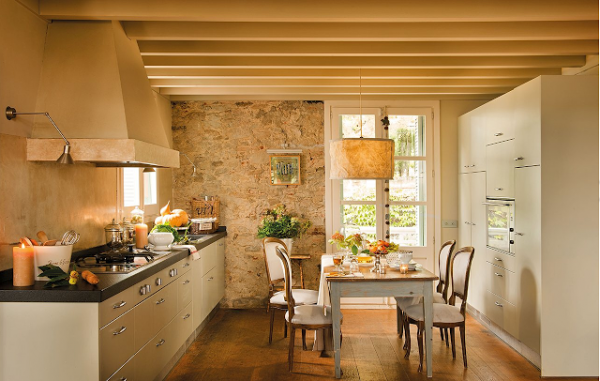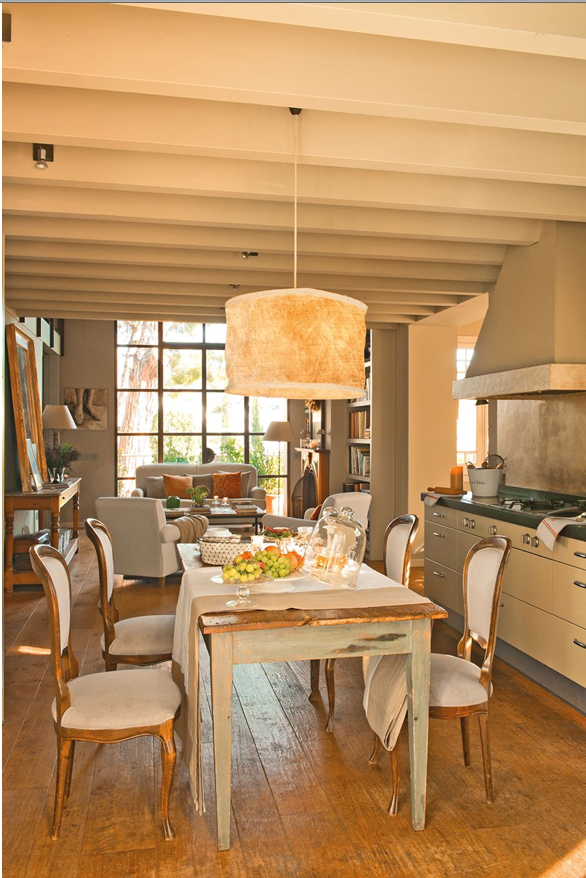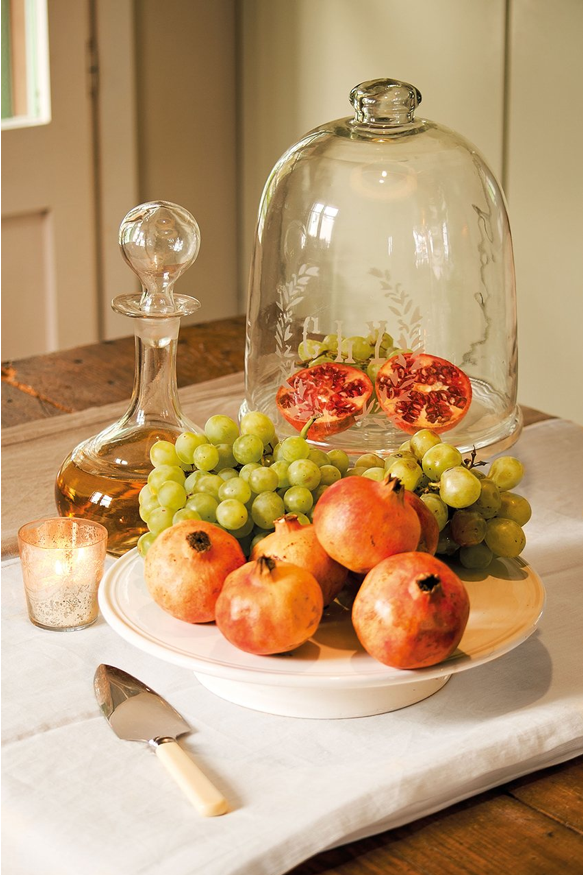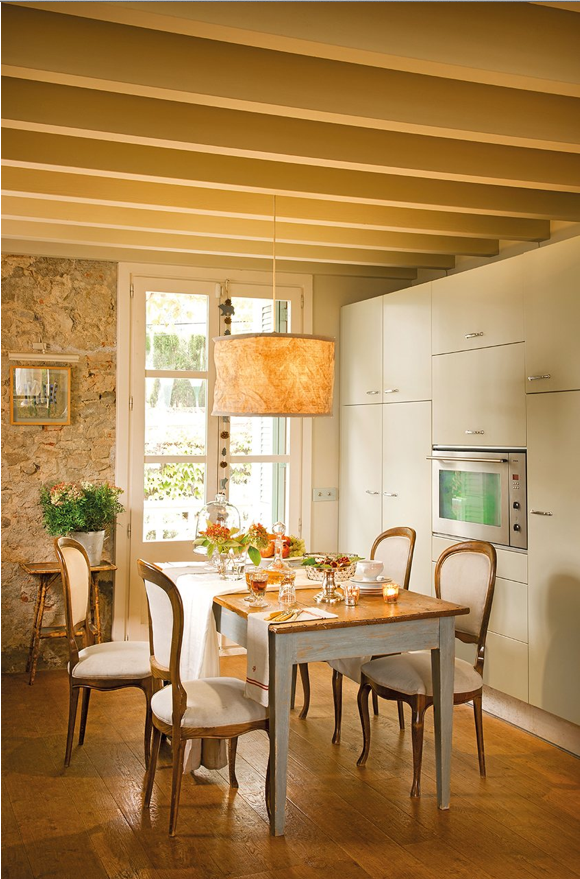 A spacious rectangular kitchen also doubles as a dining area. A low hanging oriental lamp adds intimacy and charm to the eating area. The wall that serves as the backdrop for the dinner table is an interesting feature in this lovely home.
The ingenuity of the designers is reflected in the fact that they were able to not only use this wall for storage but to also encase an oven.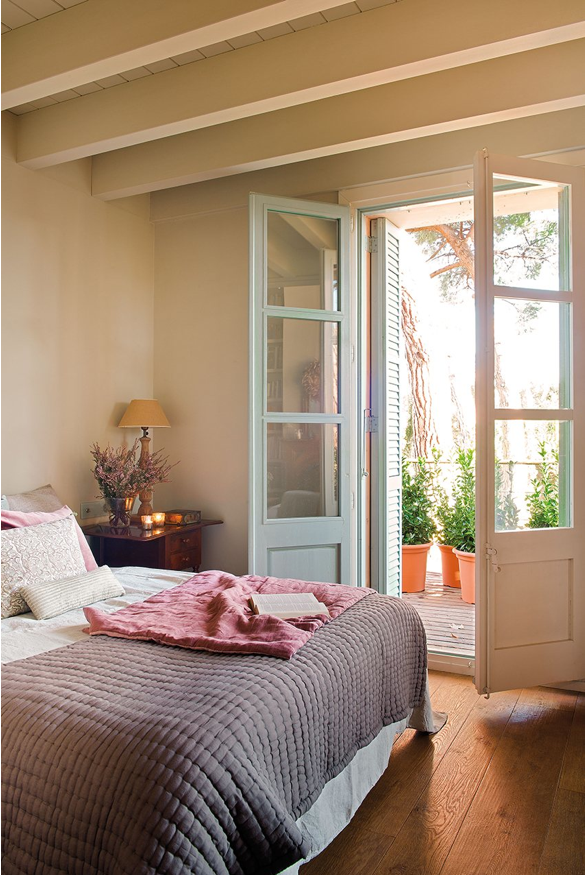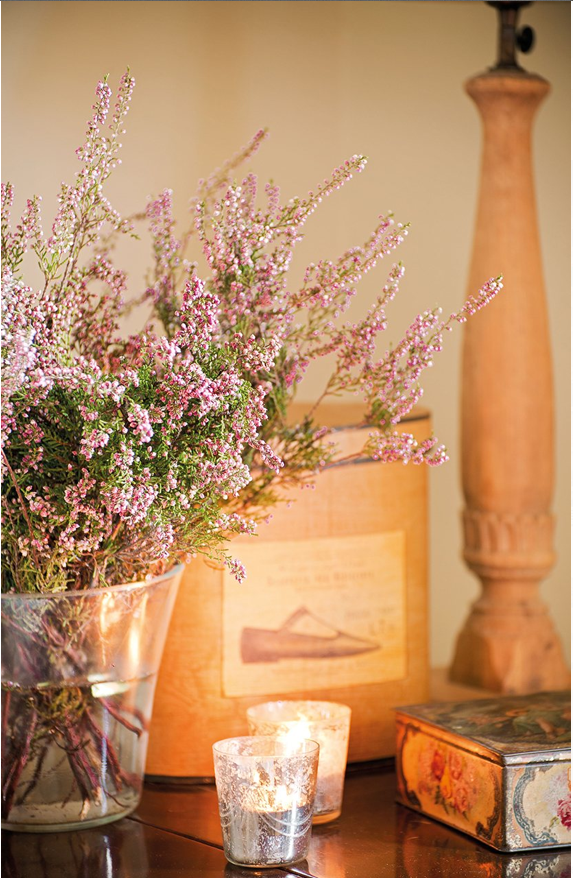 The double panel doors in the bedroom let in ample amounts of natural light and give occupants a wide view of the outdoors.
Just outside the bedroom there is a beautiful patio decorated with potted plants. The light grey, white and light pink linen used to adorn the bed adhere to the general gentle tone of the decoration for this lovely home.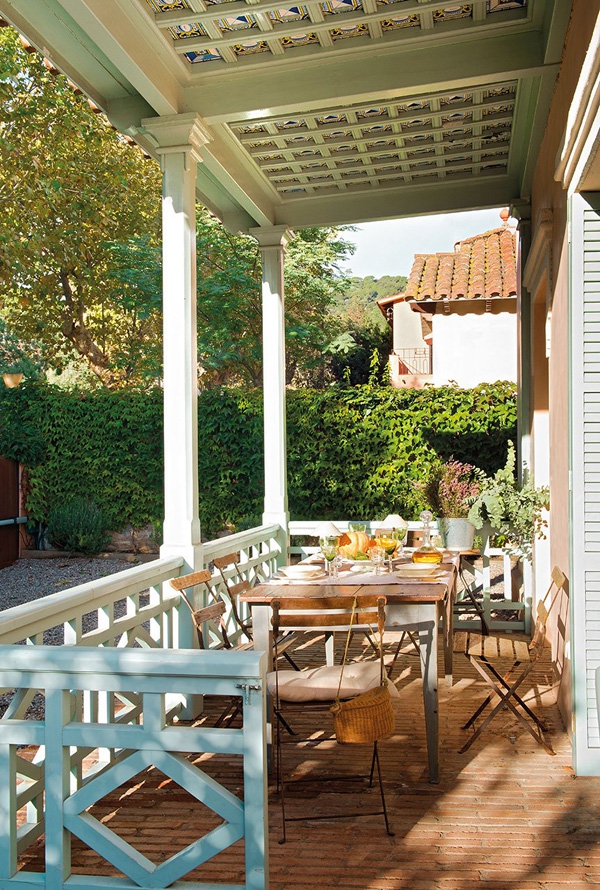 Nature lovers will be impressed by the simple yet stylish patio that combines elements of the interior décor with elements of nature. This patio space can easily function as an outdoor dining space with a table and chairs already in place for such an affair.
It is not hard to see how this lovely home could tug at the heart strings of those who have the pleasure of experiencing its bliss.