We've all been there, or known someone who has: someone's phone rings and all of a sudden, the entire open-plan office is distracted by one-sided chatter about dinner or the newest business decision. While one could stock up on earplugs for the whole crew or turn up the volume on your headphones, that's probably not what "smart office" is supposed to mean.
Invest in a solution that can stop noise in the office, and gives meetings or phone calls a convenient place to manage sensitive or private business. Samu Hällfors and Vesa-Matti Marjamäki founded Framery to do just that, and they pulled it off with effective style and elegance.
What Framery phone booths and office meeting pods do is bring back a vintage idea with a decidedly modern retelling: give people their privacy and offer a comfortable space where they can manage their necessary business without disturbing the others around them.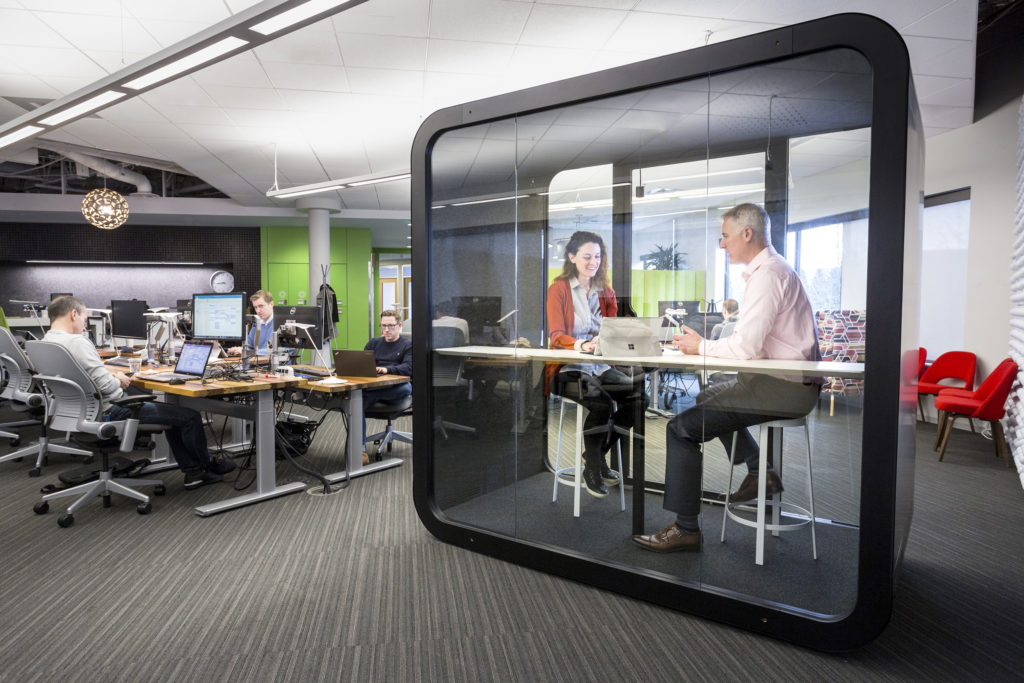 A single office phone booth features customizable options, including a seat, desk, footrest, and more. The clear side panel design prevents claustrophobia while demanding little as far as a footprint is concerned, allowing one or multiple to be featured in even the most space-conscious office setting.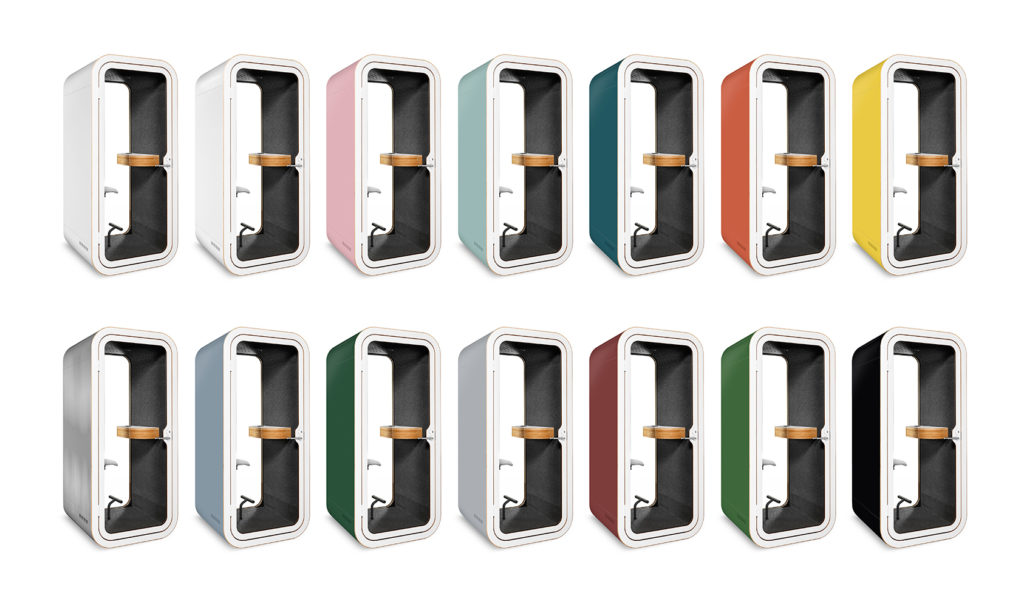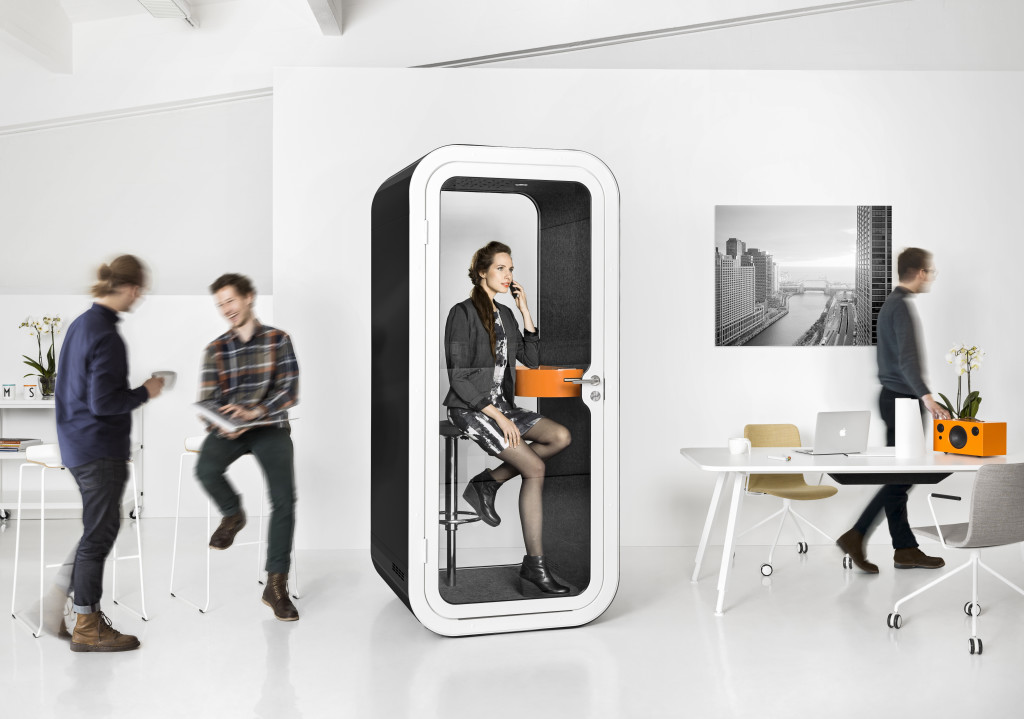 The larger meeting pods can comfortably provide for up to four people, and have multiple configurations, ranging from a focus on productivity or comfortable privacy. These soundproof booths are free-standing features with power outlets, tables, seating, as well as a crazy variety of color options for the best fit for the office.
Framery booths are a visually attractive office noise solution that works and works well on multiple levels, both pragmatically and aesthetically, a simple solution to a common problem.