If you have any questions or doubts about the occupants and the nature of their work, then these are sure to be resolved the moment you step foot into this captivating workspace. Taking cue from the magical landscapes created by the client- gaming pioneer King (creator of Candy Crush Saga and many other popular adventures)- this colorful office design in Stockholm, Sweden is sculpted into a vibrant and interactive topography of cultural, vernacular and technological icons. Bringing each nook and area of this office to life, the characters and spirit of King's games pulse through this enchanting scheme by Adolfsson & Partners.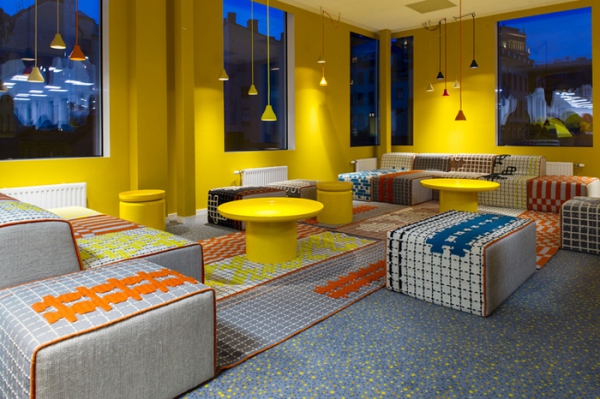 The elaborate affair between graphic, space and idea is articulated into bite sized experiences that respond to and integrate the work ethic and culture of King into its design. Adapting to the ever shifting structure of the teams here, this colorful office design turns to clever spatial arrangements, open ended, portable solutions and innovative space dividers to meet these demands. These are woven together in an outrageously playful environment that is highly forgiving to its architectural and spatial eccentricities, as well as being aesthetically delicious and inspiring.
Organized into a series of landscapes, akin to the magical worlds created by King in the digital realm, the office is articulated into the Deep Sea, Countryside, Treasure Island, Green Hills, Magic Forest, Sandy Dunes, Mountain Tops, Wild Jungle, Kingtown (Upper and Lower) and Pavilion Park. Each area accommodates a different function while presenting its own family of characters and flavors – borrowed from the extensive repertoire of popular King games.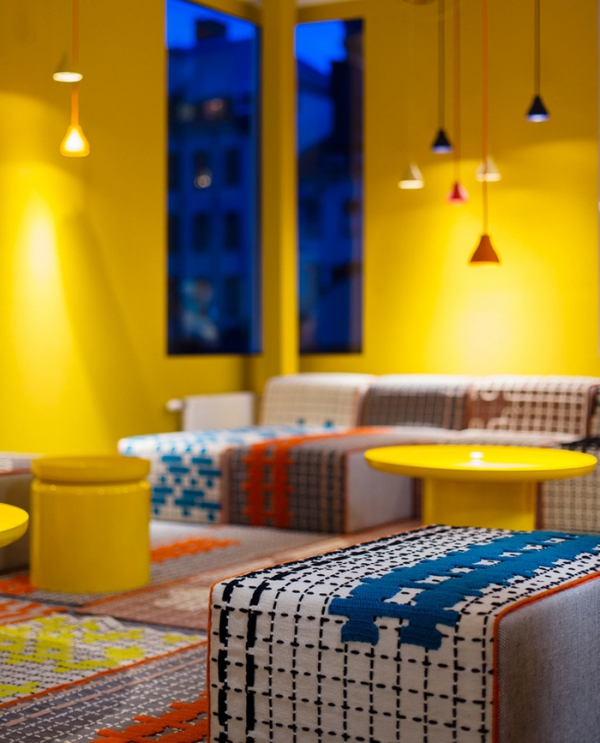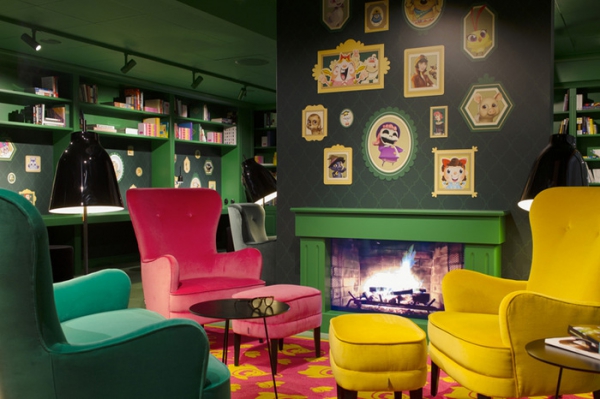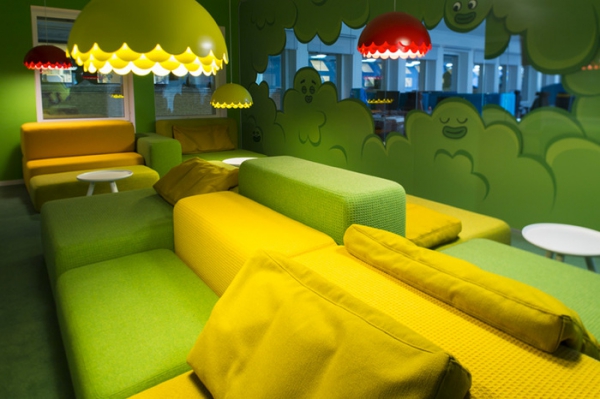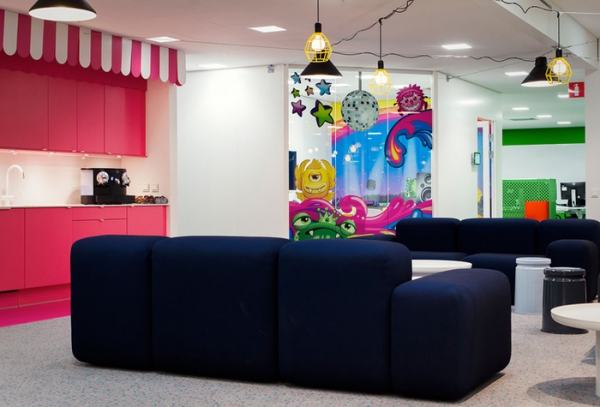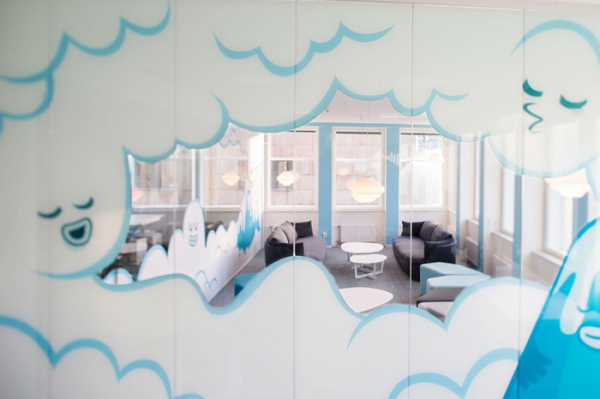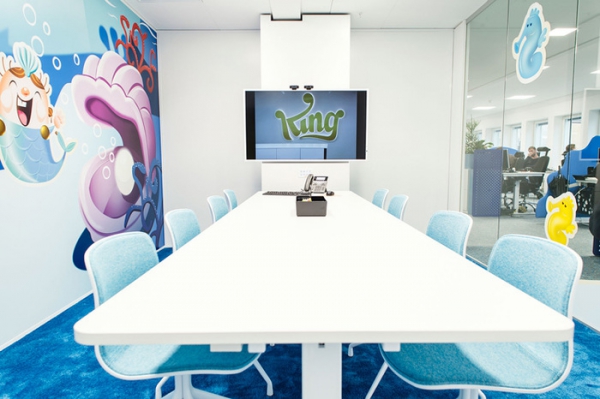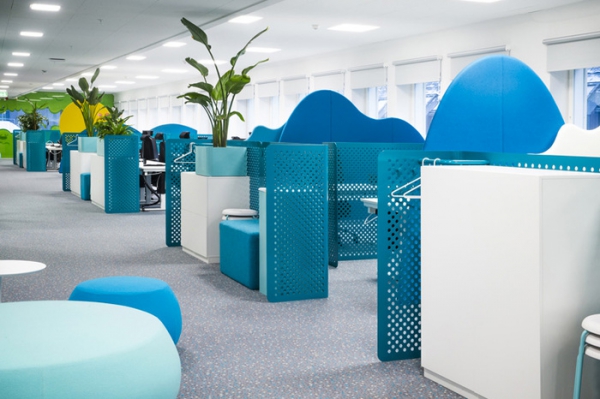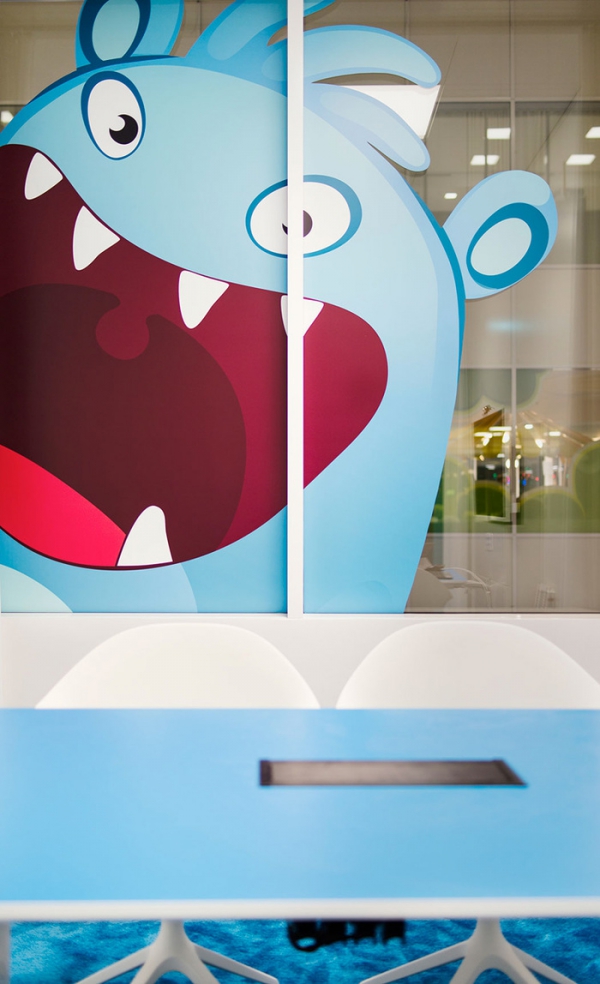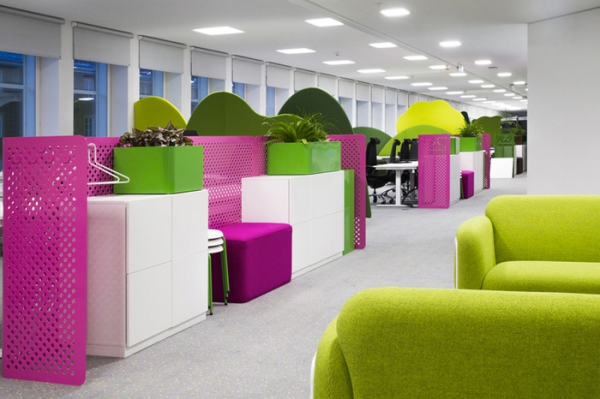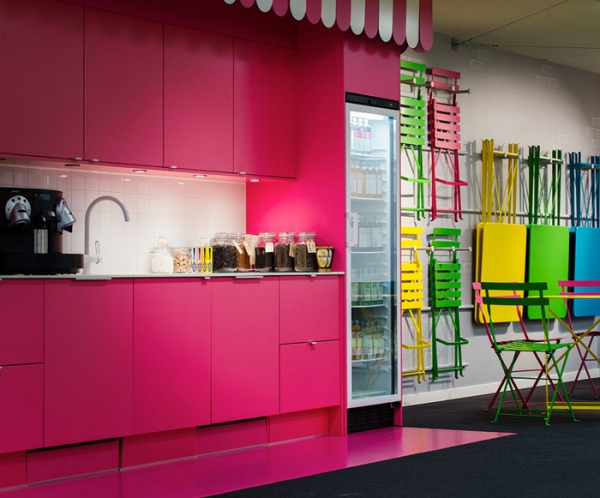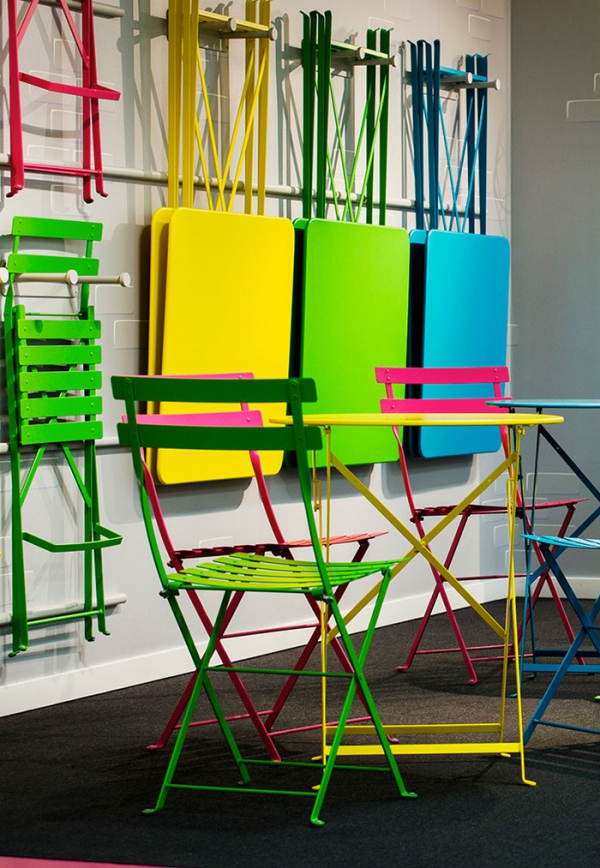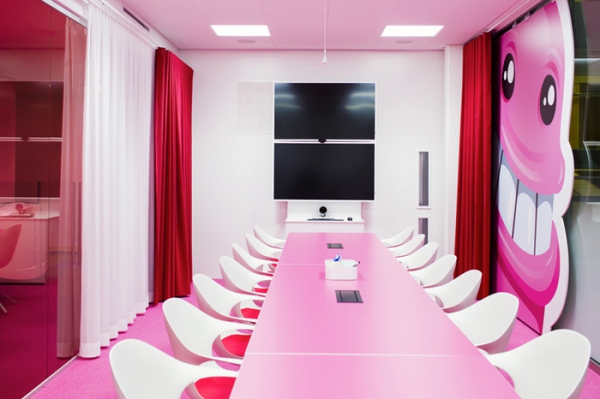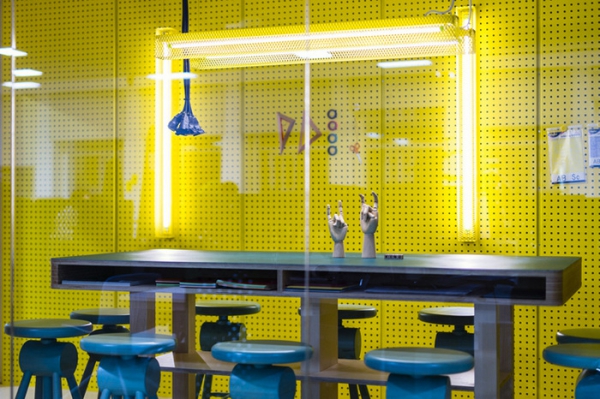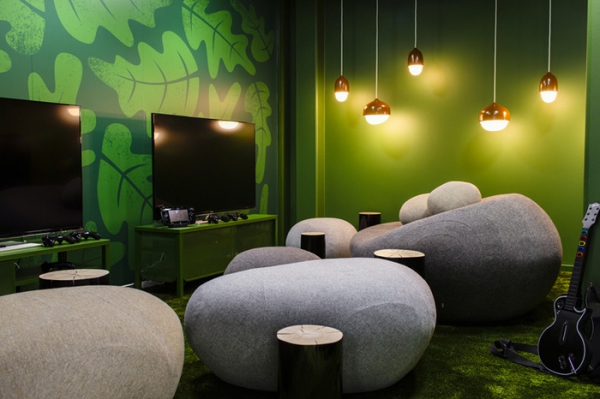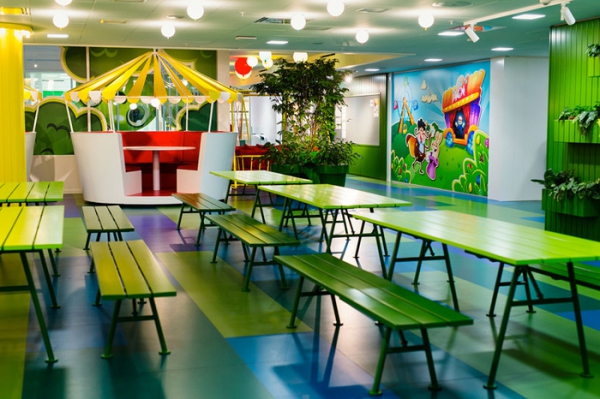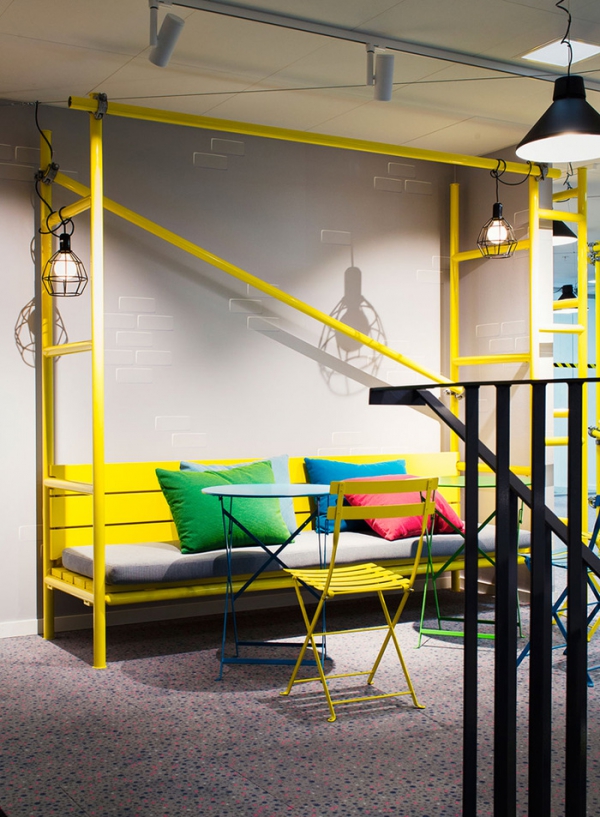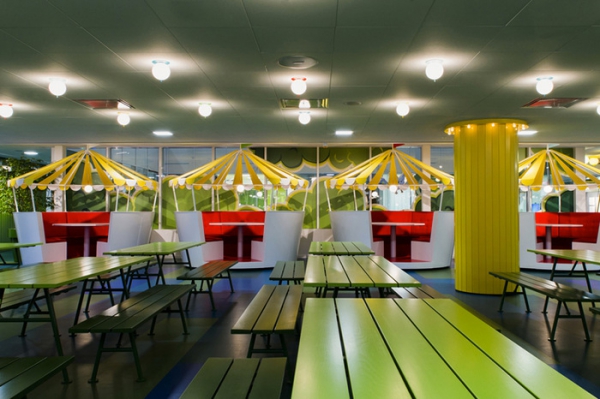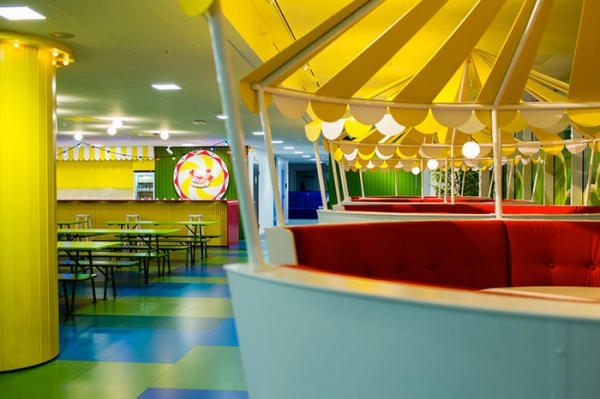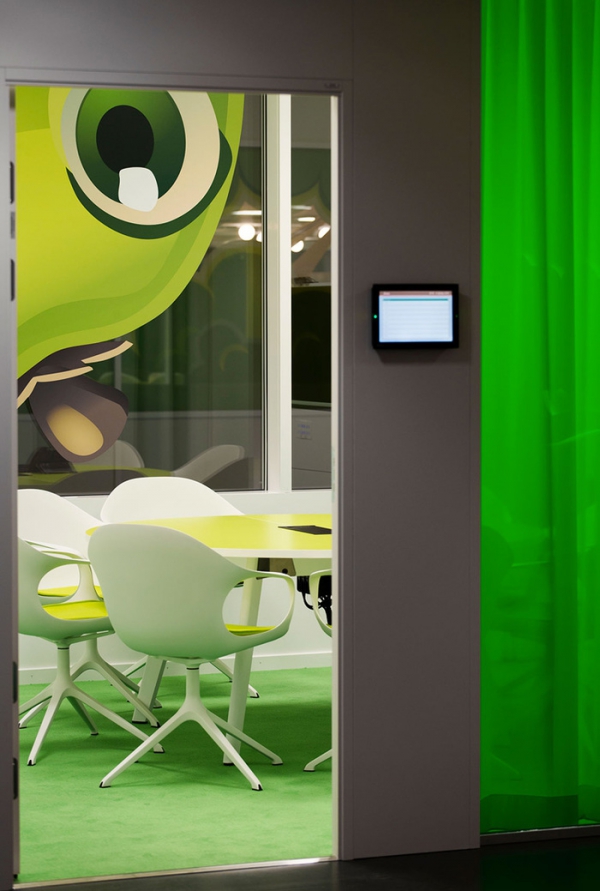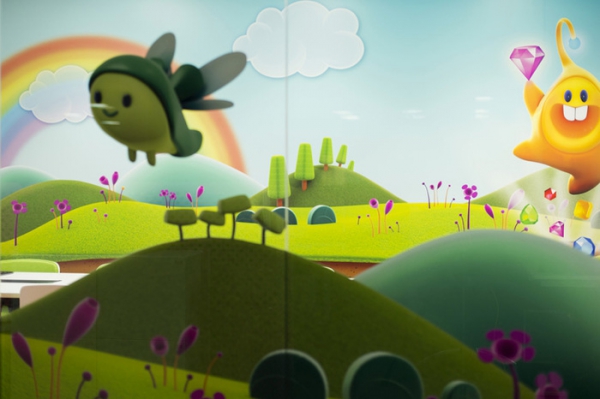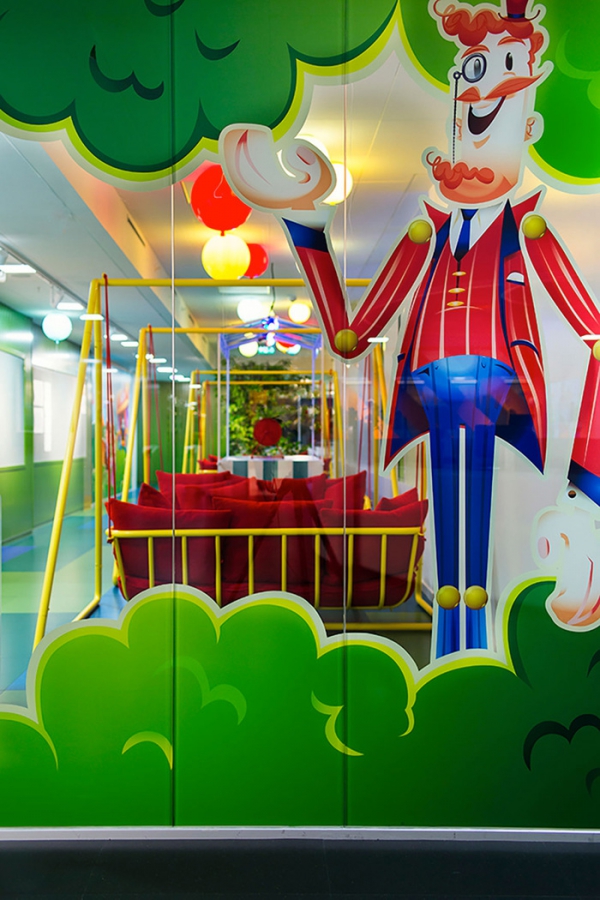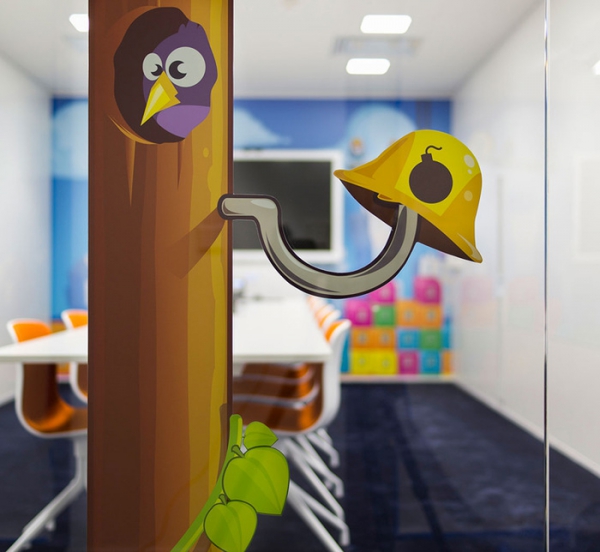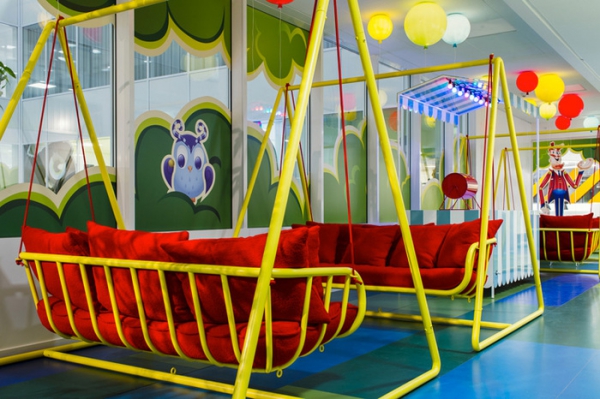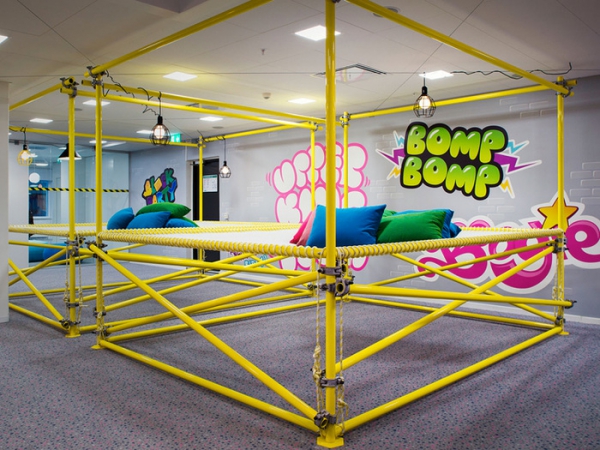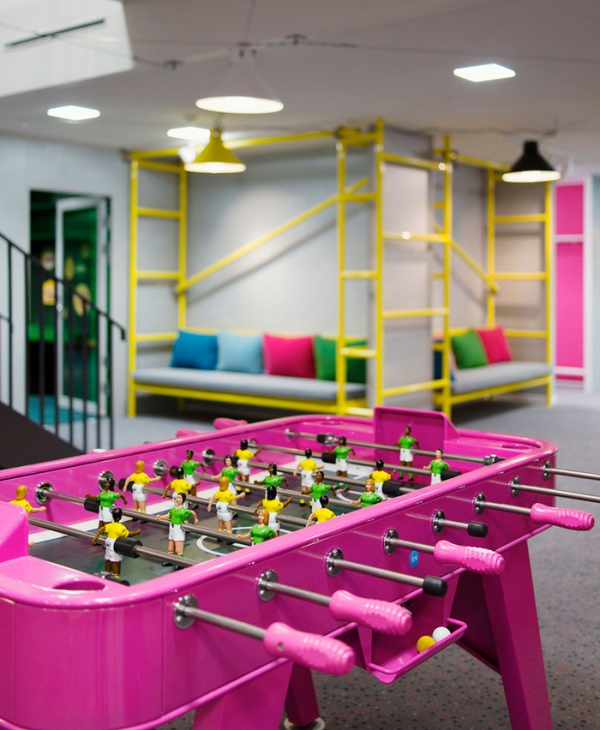 All images © Adolfsson & Partners