When colder temperatures come around, you shouldn't have to choose between warm toes and a stylish home. On the whole, space heaters are not always very pleasing to eye. Luckily, before you get to the point of needing one, there are plenty of other things you can do to make the most of your heating dollar.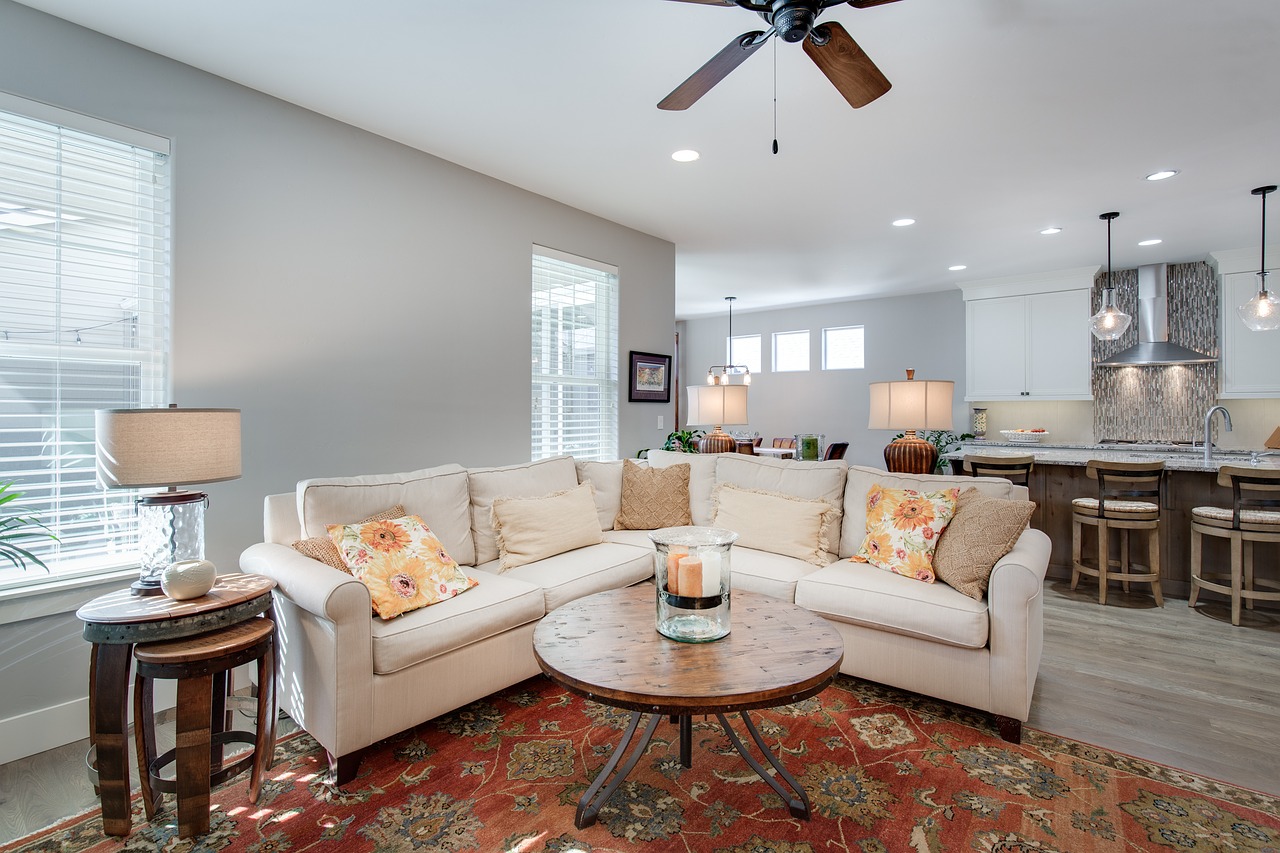 Make the place feel warmer
You can make your home warmer without throwing style out the window. Just follow these tips:
Cover hardwood, tile and linoleum floors with stylish rugs. The rugs will make the floor feel warmer — especially on bare feet — plus, the right rug can really pull a room together.
Hang thermal curtains. If your home uses thin, lacy or gauzy curtains, consider replacing them with thermal curtains, which are specially designed to insulate windows. Opening the south-facing curtains on sunny days can add some natural warmth and light to your home as well.
Run your ceiling fan backward on a low speed. You should find a rather obvious switch that controls the direction a ceiling fan spins. Running the fan backward pushes the warmer air near the ceiling down into the living space, warming it up. If you don't have a ceiling fan, now might be the time to purchase and install a stylish one.
Seal off rooms you don't use. If you have a room or rooms that you rarely or never use during winter, close off any heating vents inside (but leave intake vents open), close the door and keep it closed. The warm air meant for that room will be redirected to other areas of the house.
Rearrange the living spaces. Instead of spreading out furniture to fill a large room, pull things closer together — and away from windows and doors — for a warmer feel.
Fireplaces and fireplace alternatives
A gas or wood-burning fireplace is usually the focal point of the room it's in. It can also be the focal point of any supplemental heating you need.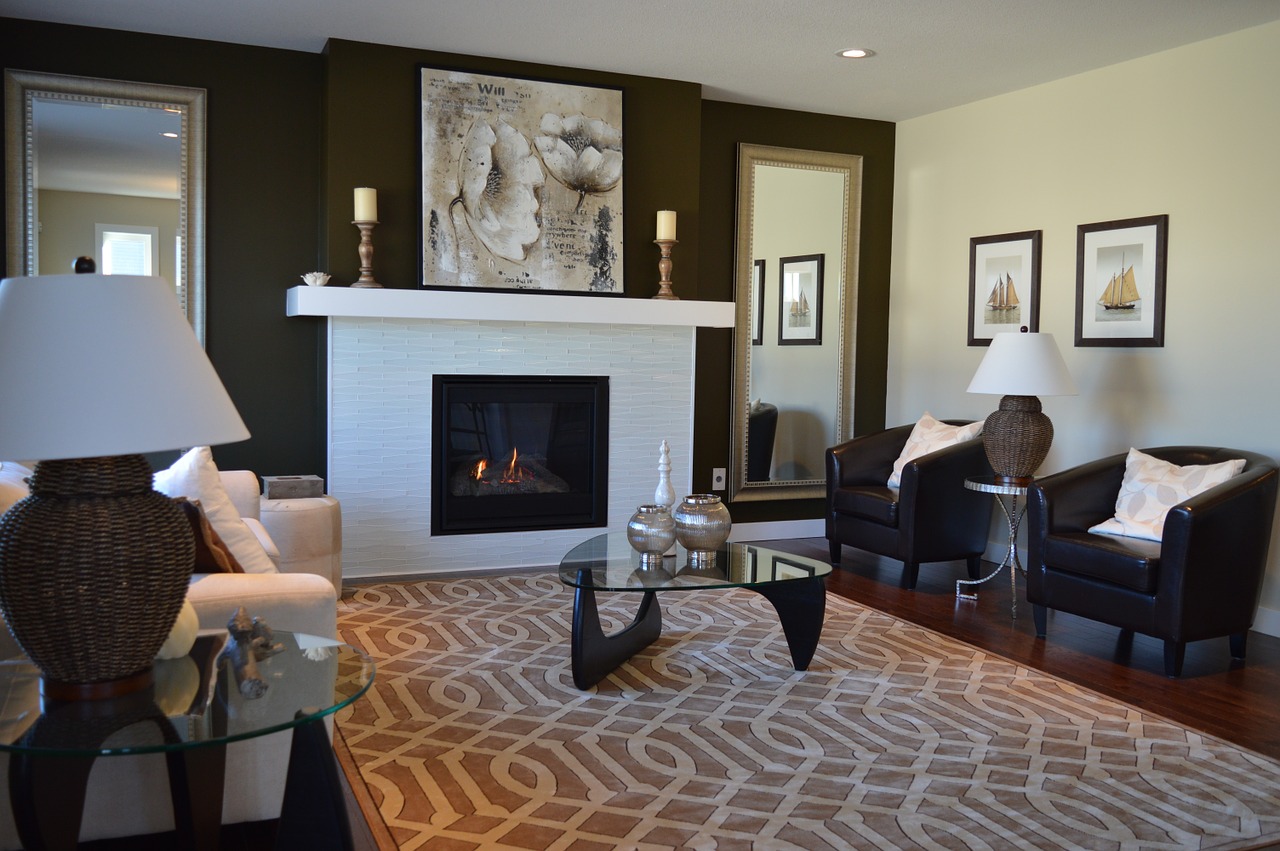 Make it both stylish and practical with these suggestions:
Decorate the mantel for the season. It won't make the home any warmer physically, but it can bring warmth to your guests' hearts.
Add a decorative screen in front of the fireplace. Whether your style calls for hand-wrought iron or art deco, you can find a fireplace screen that not only ties the fireplace into the room but provides safety for you, your children and your pets.
Add a chic firewood rack. If you have a wood-burning fireplace, why stack firewood on the floor when you could use a firewood rack that complements the style of the room?
Regardless of what stylistic additions you make, to keep your home warmer, make sure you close the flue and fireplace doors whenever the fireplace isn't in use. A chimney is little more than a hole in your roof, and warm air can rise up and out that hole if you don't guard against it.
If you're living in a rental home or if the coldest room in the house isn't anywhere near a fireplace, you need to consider other options.
An electric fireplace can give you the ambience of a wood-burning fireplace without the burden of firewood or the hazards of open flame. They take up less space, come in many styles and are a great choice for heating individual rooms.
Space heaters — as well as infrared heaters — are still an option, of course. If you can find one that doesn't clash with the décor, go for it. Just keep these space heater safety tips in mind:
Buy a heater that has an automatic shutoff if it's knocked over.
Plug the heater directly into a wall outlet, not into an extension cord.
Never run a space heater's cord under a rug or carpet.
Keep a 3-foot "safe zone" free of flammable materials and small children around the space heater.
You may wish to consider adding a tankless water heater to your bathroom or kitchen. You can choose between gas or electric economical heaters that come in various sizes and designs. Get one that will blend seamlessly within the room and you'll avoid the freezing experience of washing your hands with cold water.
These aren't your only options, of course. The free ebook "The Cure for the Common Cold Room" outlines a number of ways to keep your home safe and warm this winter without sacrificing your personal style.