Rubber flooring was once seen as only suitable for gyms, commercial buildings and sporting venues but is now becoming much more popular as a suitable flooring choice for private homes. Made from the rubber tree this type of flooring is often seen as quite ecologically friendly versus vinyl or manmade products.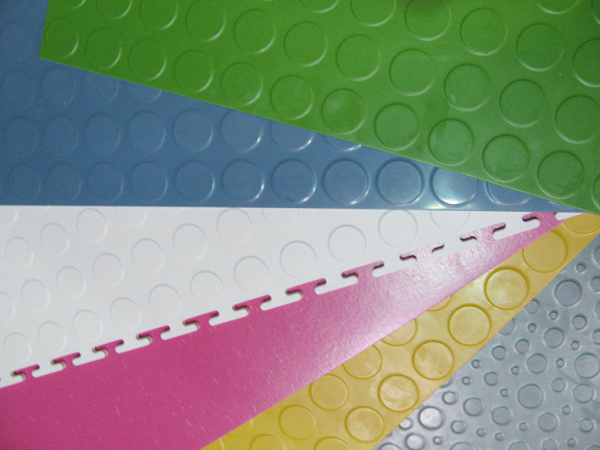 Rubber flooring is available in either tiles or sheets and can be fitted easily and quickly to your room of choice. Tiles are usually the option people go for in a non-commercial environment as there is often less wastage and they can be transported without the need for specialist equipment or vehicles.
The advantages of rubber flooring are many, it is especially useful in areas of high traffic such as hallways or home gyms and is also a great addition to a children's playroom. With a huge choice of colors you can create a stunning and colorful effect easily that will last for years, using rubber tiles you can even mix and match the colors to make patterns on your floor if required. Anti-static, almost maintenance free and with excellent sound proofing qualities means that rubber flooring is fast becoming a great alternative to conventional tiles, vinyl or laminate floors.
Rubber flooring is extremely easy to care for and can be brushed, vacuumed, mopped or washed without causing any damage. As a rubber floor is fade resistant and hygienic it can outlast many other flooring options and help to keep your home free from germs, specialist rubber flooring cleaning products are available to buy and will keep your floor in top condition throughout its life.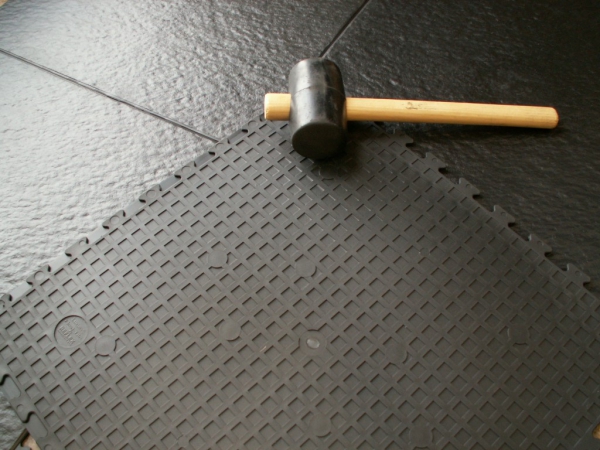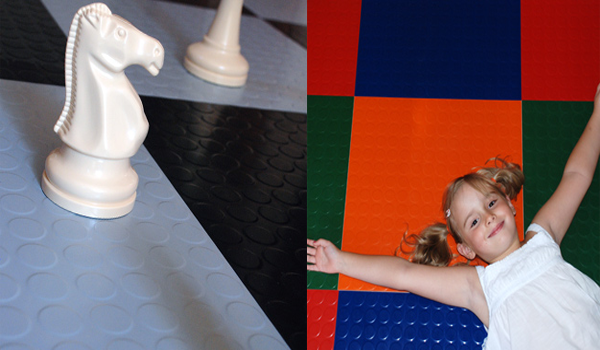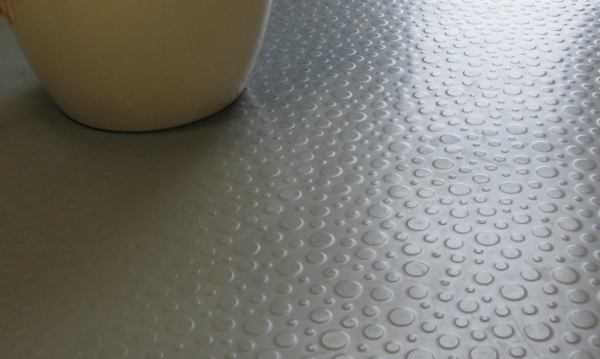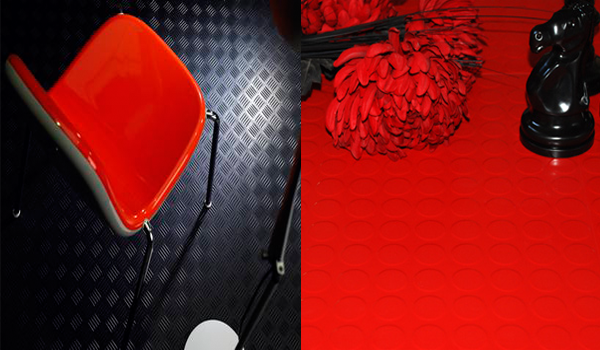 Installed correctly, rubber flooring can give a modern and contemporary feel to any room or make a child's room extra colorful and fun. No longer confined to commercial uses, rubber floors are an economical, durable and home friendly choice that can complement your existing interior design or enhance a room without costing a fortune.
When choosing rubber flooring for your home it is advisable to speak to a reputable company who have experience of installing this type of floor. They will be able to help you decide which type is best for your needs and also should be able to advise on how to correctly care for your rubber flooring once it is installed. Once fitted your new rubber flooring will prove to be a useful, comfortable and much appreciated part of your home for many years to come.